Despite the popularity of the classic Windows operating system, Linux has an extensive user base. Moreover, the open-source operating system offers numerous capabilities and distinctive functionality that the conventional alternatives do not, so the user-friendly distros are being favored significantly more. In addition, the Linux distro can be used for various tasks, and locating the best photo editor for Linux may require some investigation.
The inability to locate the best photo editor for Linux is due to the lack of popularity of Linux operating systems. Although its popularity is steadily increasing, it is not yet an established option. Therefore, finding the best photo editor for Linux that matches Photoshop and Lightroom's capabilities is difficult.
This article evaluates the essential features of the category's top photo editor for Linux. Notably, most of the options on our list are compatible with most Linux distros. Consequently, the list contains options that serve many purposes.
Excited? So, let's get started.
8 Best Photo Editor for Linux in 2022 (For PRO Editing)
Here's the list of the Best Photo Editor for Linux.
1. Inkscape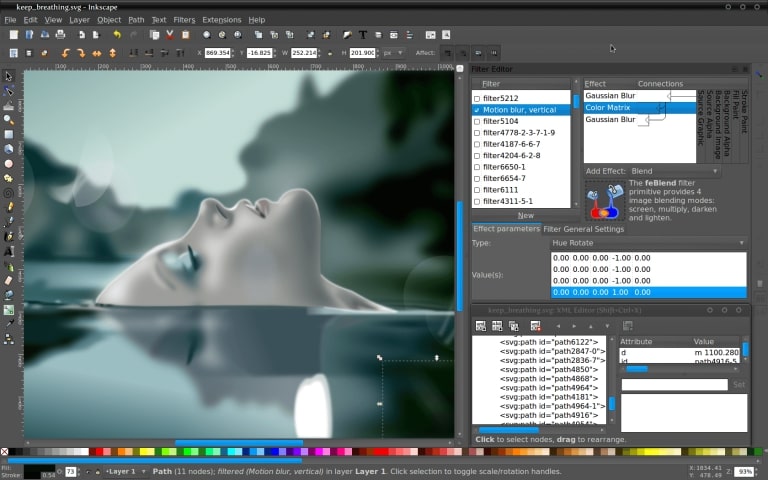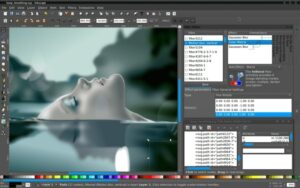 If you are seeking the best photo editor for Linux that allows you to customize and create vector images, Inkscape is an excellent choice. It is cross-platform, open-source, free software with many features that function effectively on Linux/GNU. In addition, the software is comparable to Adobe Illustrator and may be used for technical illustrations and aesthetic creations.
A significant advantage of Inkscape is that it may be used for several purposes. It comprises Logos, animation, clip art, flowcharting, typography, and diagramming. Since the primary objective of the software is to provide users with a comprehensive editing platform that enables the efficient creation, editing, and creation of illustrations, its feature-rich interface ensures that it meets all of your needs.
The UI is also quite intuitive and places all the tools and settings on the home screen, so you don't have to spend much time searching for them. Additionally, this best photo editing software for Photographers supports multiple file formats, including PNG, SVG, PS, AI, PDF, and EPS, as well as numerous languages. Further, you can enhance the functionality of the software by adding add-ons.
Standout features:
Outstanding vector portraiture
Export files in many formats
Instruments for the development and administration of objects
2. GIMP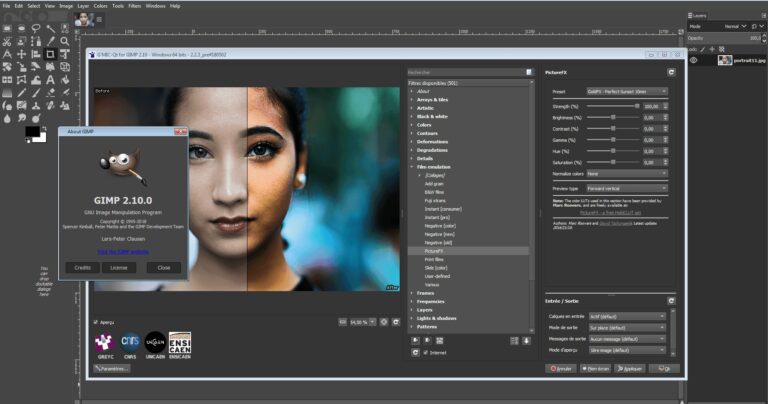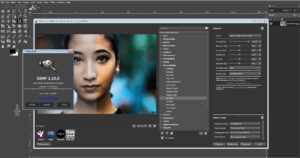 If we talk about the Best Photo Image Editors for Linux, the GNU Image Manipulation Program (GIMP) is the best photo editor for Linux for regular users. It will help you edit images with a lot of freedom, making it an ideal alternative for versatile usage. GIMP is a flexible, cross-platform, open-source editor compatible with GNU and Linux. The software is also user-friendly and gives numerous deep editing options for images.
GIMP can do nearly all of the functions available in Photoshop. Among the most notable are painting implements such as pencils, brushes, clines, etc. It also includes sub-pixel sampling for each paint tool to enable superior anti-aliasing for editing. Also included are a blending tool and gradient editor.
GIMP also contains memory management tools, allowing images to be scaled to suit the available disc space. Additionally, you can open limitless images simultaneously. In addition, the software offers complex manipulation capabilities such as foreground and background extraction, channels and layers with full alpha channel support, and selection tools such as free, rectangle, ellipse, etc. It can also be used for animation and file management. Additionally, GIMP has more than 100 plug-ins that can be downloaded to expand its functionality.
Standout features:
User-friendly software
Open-sourced editing software
Enhance functionality via Plug-ins
3. RawTherapee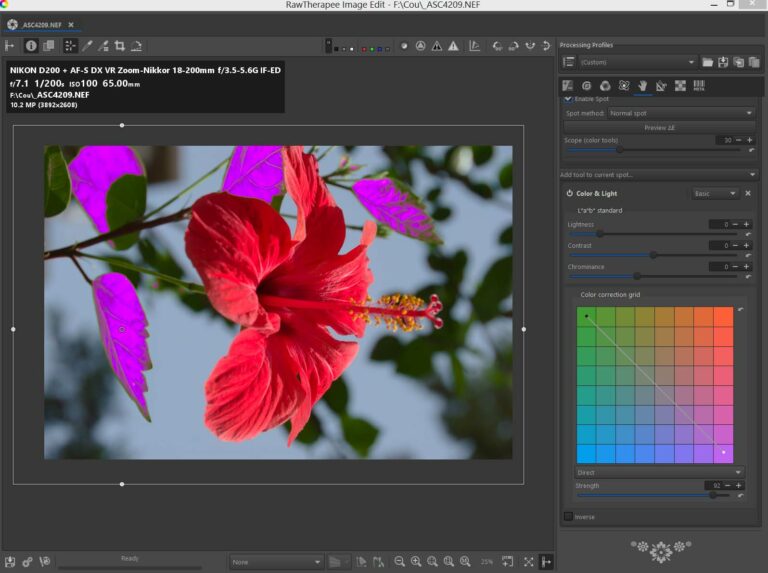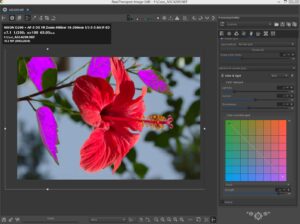 RawTherapee is a powerful and open-source photo editor for Linux that helps you to optimize digital photos for Linux. This Photo Editing Software for Linux is a robust option that enables the creation of high-quality digital photos from RAW image files. Furthermore, these RAW files can be edited and conveniently saved in compressed formats.
Due to its extensive list of features and various functionality, the software is among the best photo editors for Linux. It's compatible with a variety of cameras and includes exposure control so that you may customize your photo editing. The program also has color modification features, allowing you to modify photos to achieve the desired color level.
In addition to simultaneous editing and changing metadata, RawTherapee permits using a secondary monitor when editing photos. Its 32-bit (floating point) process engine, current demosaicing algorithms, advanced coloring, and detailed editing make it one of the best options for Linux.
Standout features:
Powerful editing software
Create high-quality photos
Various Cameras compatibility
Download RawTherapee For Linux
4. Pinta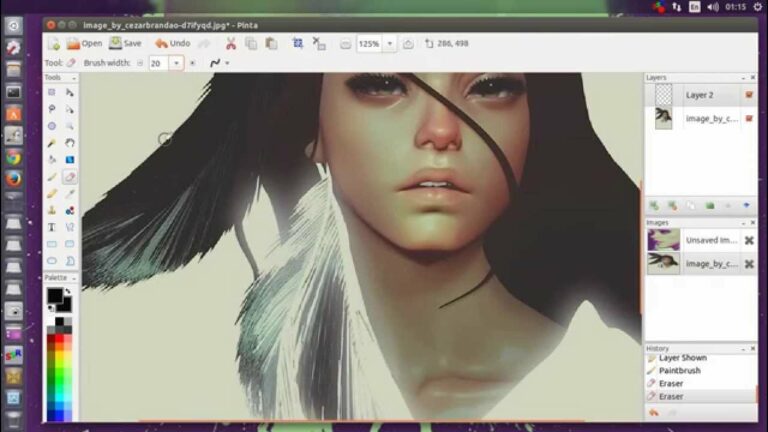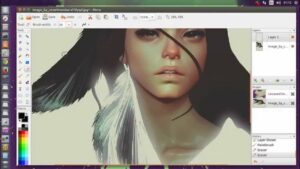 Next in our list of the popular Best Linux Apps for Photographers is Pinta. Numerous people enjoy drawing and painting on their devices; having the appropriate app to aid you during the process is a significant advantage. In addition, it gives you access to tools that streamline and simplify the process. Pinta is the best option in this category because it was designed specifically for the task. Nonetheless, thanks to its editing capabilities, it establishes itself as one of the best photo editors for Linux.
The software functions similarly to Windows Paint.Net, and its multifunctionality makes it excellent for creating new images and editing existing ones. In addition, it is simple to comprehend for app. This ubuntu image editor contains tools for drawing diverse forms, including fill and stroke tools, overlay effects, filters, and layers. You may install Pinta via the Ubuntu package manager or download it from the package manager of other distributions.
Standout features:
Excellent choice for drawing and painting
Efficient photo editor
Easy to use
5. Aftershot Pro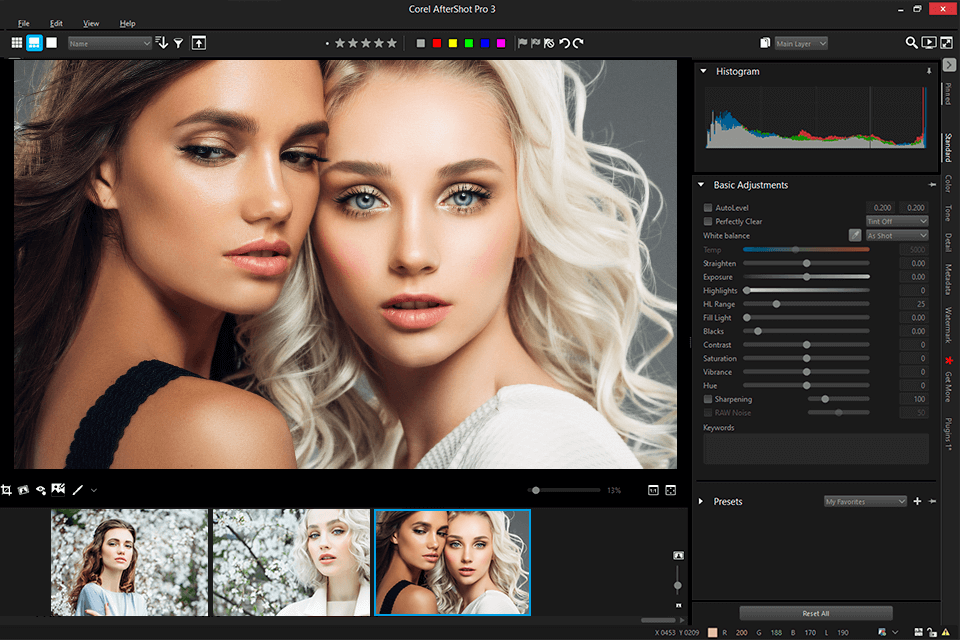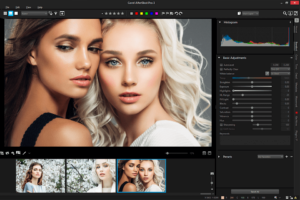 Aftershot is a proprietary, commercial, cross-platform RAW image processor app with a simple interface and powerful features. The platform is appropriate for amateurs and professionals since it facilitates rapid learning of professional-level photo editing by streamlining the entire process. With the batch processing tools, you may concurrently apply improvements, corrections, and adjustment tools to one or several photos.
The software provides an effective and easy-to-use photo management tool that allows you to see, organize, and sort all the images in one location. Even without importing, you may instantly access the photos. Another significant advantage of Aftershot is that it offers rapid loading, selection editing, and output with RAW conversion software significantly faster than Adobe Lightroom.
It also features a batch processing tool that enables you to edit hundreds of photos simultaneously using its strong controls and presets to produce the optimal version of each image. Overall, the software is recognized as one of the best photo editors for Linux because of its sophisticated editing tools and additional features that make it suited for professional-level editing.
Standout features:
Quick and straightforward photo management
Rapid workflow
Suitable for both novice and professional users
Download Aftershot Pro For Linux
6. Krita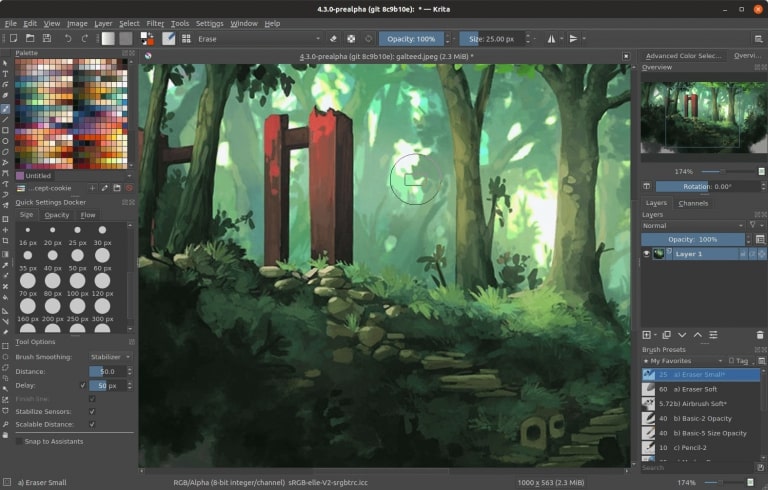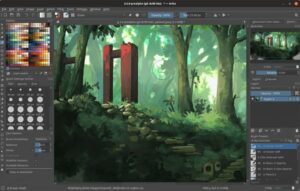 If we talk about the Best Linux Photo Editors, Krita is an additional open-source Linux image editor. It is a versatile option that includes the best Linux photo editor, image editing, and painting software. It is built by artists desiring to offer an inexpensive platform with all art tools. It promises to give what you may need for work via a versatile, intuitive, and aesthetically pleasing user interface. You can use it for texture, art, illustrations, comics, and matte painters, among other things.
This Linux image editor like paint is an excellent option for artists because it enables the creation of artworks and paintings from scratch. However, you can also use it as an image editor to modify existing photos. Vectors, brush tools, text, transitions, animations, asset manager, layers, and color management tools are among its most valuable features. Moreover, if you aren't pleased with its features, you can install Python-based plug-ins to extend the software's functionality and add more features.
Standout features:
Instruments for making art
Excellent choice for photo editing
Install a Python-based extension to expand functionality.
7. ShowFOTO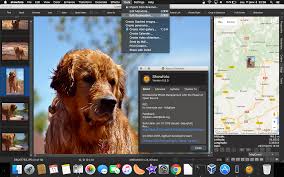 Next in our list of the top-rated Photo Editor for Linux is ShowFOTO. It is an open-source Linux image editor in the DigiKam photo management app package. It is a solitary option on our list of the best photo editors for Linux and is not perfect for professional use. However, the app is free to download and contains all the typical picture editing functions you may require, making it an excellent option for beginners and novice users.
This best photo editing software free download may not provide extensive functionality, but it does offer numerous choices for customizing photos. It may involve filtering, effects, and metadata manipulation, among other things. It is also a lightweight option that does not require many others to function effectively. ShowFOTO can be downloaded from the package manager of numerous popular Linux distributions, such as Ubuntu.
The software's user interface is another aspect that does not require significant effort. All the options are simple to locate and execute, and it takes only a few minutes to implement any editing session successfully.
Standout features:
A choice that weighs little
Ideal for novices
Appropriate for the basic functioning
8. Fotoxx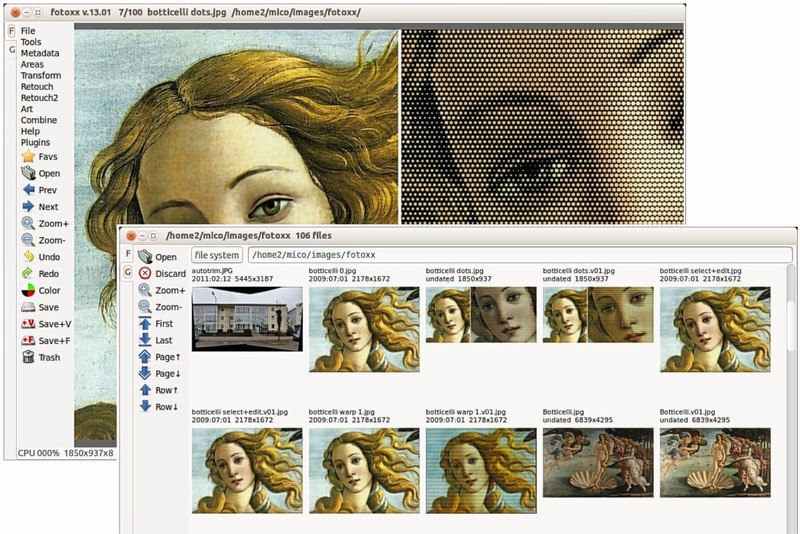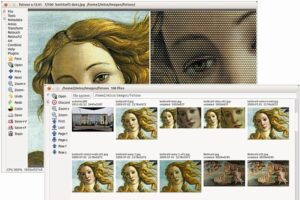 Are you still seeking the best simple Photo Editor for Linux free download? Fotoxx is an open-source and free Linux program for image editing and collection management. Fotoxx is one of the best photo editors for Linux since its primary purpose is to provide severe editors and photographers with a robust, user-friendly, and relatively quick platform.
The fact that Fotoxx provides an efficient photo collection management system is a crucial advantage. Through a thumbnail browser, it is quick and manageable to travel through a photo collection's complete directory and subdirectories. In addition, it expedites the photo-finding procedure and makes it simple to locate the desired image.
This best photo editing software free offers a variety of simple and advanced editing tools, making it suited for various users. This online photo editor will enable you to edit images with multiple issues, such as false colors, blur, exposure, lighting, and fog, as the tools will bring them back to life. It is also consistent with industry standards, so the images you make with it can be used in other apps. With a few clicks, you can alter the photos in any way you like.
ALSO SEE: Linux Text Editors
In addition to photo modifications such as animations, the software allows for various photo editing options. This free photo editing software also enables you to manipulate meta-data and much more.
Standout features:
Convert images easily
Retouching editing functions
Creative photo alterations
FAQs
What is the best photo editor for Linux?
The best photo editor for Linux depends on the user's needs and expectations. Consequently, numerous users may have varying requirements. Therefore, we offer GIMP photo editor and Krita as two excellent alternatives due to their rich feature sets.
Is the best photo editor for Linux free?
On our list are numerous open-source photo editors for Linux that are entirely gratis. Other options, however, grant access to advanced tools and features that require a premium subscription to use correctly.
Can I draw a painting using the best photo editor for Linux?
Pinta, one of the programs in our list of the Best Photo Editor Apps Free For Linux, combines a painting and drawing tool with a photo editor, making it an excellent option for both purposes.
Conclusion
Due to the plethora of accessible options on Linux, it is difficult for many users to download the best photo editor for Linux directly. Furthermore, since Linux users are gradually increasing and the number of apps on the platform is also gradually increasing, it can be challenging to find the best photo editor for Linux if you lack the necessary knowledge, as most of the famous photo editors available on other platforms are not available on Linux.
Therefore, our list serves the purpose of identifying the best options in the category. According to our recommendations, GIMP, Krita, and Aftershot Pro are the best three apps in this category. Of course, the optimal selection among the three editors is a question of personal preference. However, the three editors are suitable for the majority of users.