Adobe Photoshop is one of the most extensively used and favored apps among graphic designers worldwide. Although this app covers practically every function imaginable, using extra plugins has addressed a few limitations. Moreover, the best Photoshop Plugins for enhancing your picture editing capabilities fall into paid and free categories. This guide will help you identify and select the top Photoshop Plugins for photographers in 2022.
Best Portrait Plugins For Photoshop
Here are the top-notch and the best free Photoshop Plugins for photographers you should use.
1. Blow up 3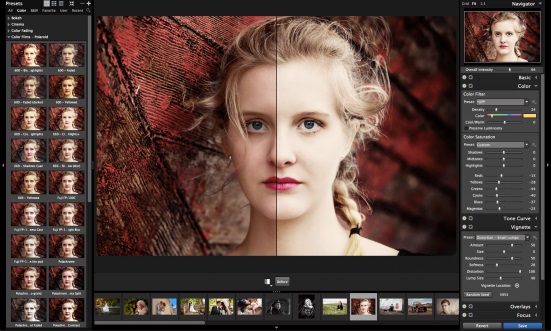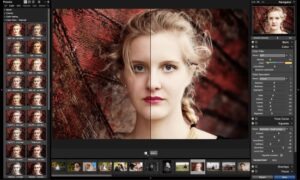 Blow-Up is one of the most effective Photoshop Plugins for enlarging photos. As implied by its name, it can do a wide variety of image scaling operations.
Additionally, the image can be scaled up or down without sacrificing quality. Stretch, Crop, and Crop & Resize are the three primary modules.
Features:
Supports huge billboard images with 300.000 pixels per side.
Supports Windows and Mac.
Available as a standalone plugin and as Exposure X4 Bundle.
Price: $79
2. Aurora HDR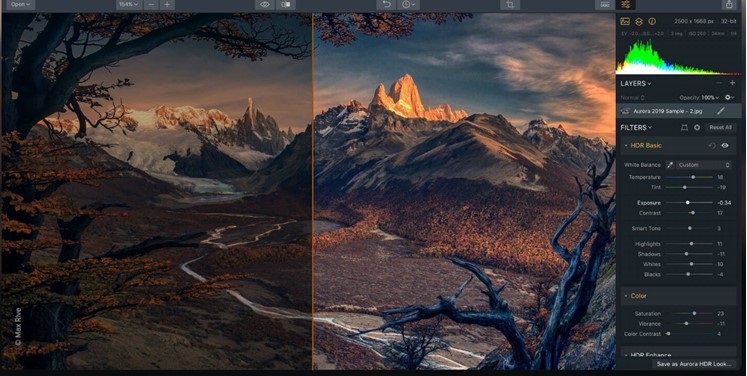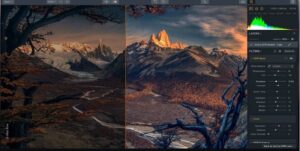 We've reached the midway point of our list of the best Photoshop Plugins when we come to Skylum Aurora HDR. This app enables users to take HDR photographs on their computers.
Besides, it includes powerful editing capabilities and can also be used independently.
Features:
Available for Mac and Windows platforms.
HDR editing includes Polarizing Filter, Dodge, and Burn, & Details Enhancer.
More than 20 essential tools are included.
Price: $95
3. Pexels Photoshop Plugin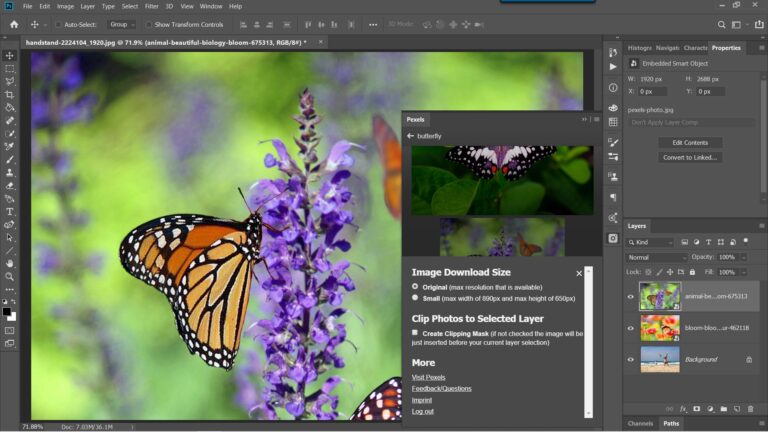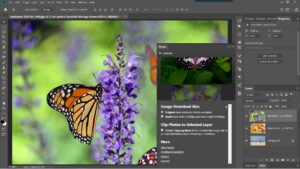 One of the most extensively used Photoshop Plugins for photographers free download is the Pexels Photoshop Plugin, enabling users to download and use thousands of royalty-free stock pictures without ever leaving the Photoshop app.
Furthermore, it can significantly save you time and increase the quality of your work. All photographs are free to use for personal and commercial purposes. Besides, it is accessible as a Google Chrome Extension as a Google Slides, Figma, Microsoft Office, WordPress, and Sketch Plugin.
Features:Thousands of free stock photos.
It contains around 3000 new images added every month.
In addition, photos can be used for commercial purposes.
Price: $0
4. Luminar 4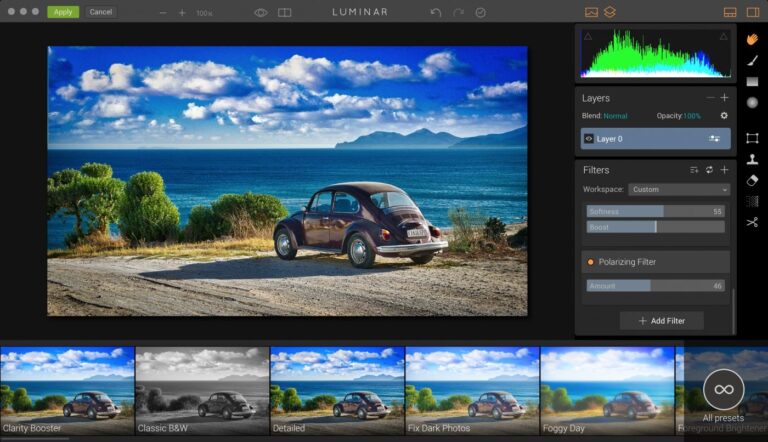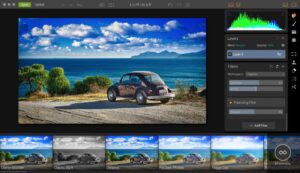 Luminar 4 is one of the most excellent Photoshop Plugins for photographers since it enables users to make significant modifications to their photographs.
Moreover, it edits and modifies your images using Artificial Intelligence technology, which alleviates the strain on users and produces the desired results in the shortest amount of time.
Features:
Allows users to support masks and blending modes.
Provides Smart Tone and Sky Enhancer Modules.
Precise editing with AI tech.
Price: $90
Click here to visit the official page
5. Camera Raw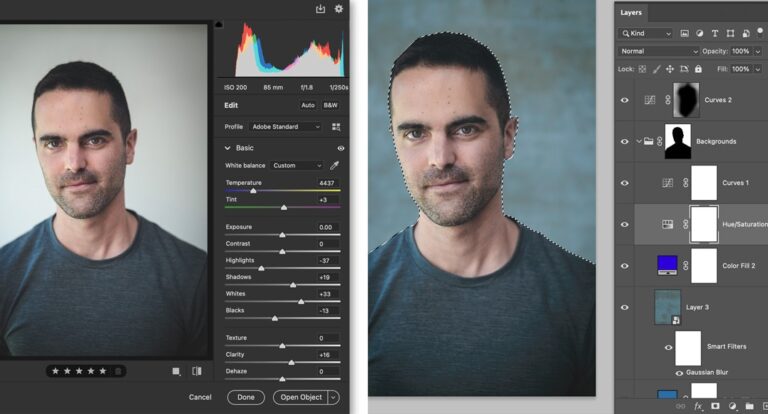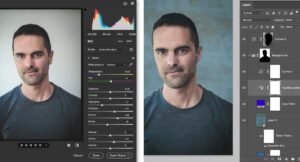 Camera Raw is among the best free Photoshop Plugins that can be downloaded from Adobe's official website. Adobe created and developed it so that Photoshop users would not have to use the Lightroom app for minor touch-ups.
In addition, this plugin allows you to edit RAW photos and images in other formats such as JPG and BMP.
Features:
Adjust Shadows, Contrast, Tint, etc., in Photoshop itself.
Available on Mac and Windows.
Developed by Adobe.
Price: $0
Click here to visit the download page
6. Infinite Color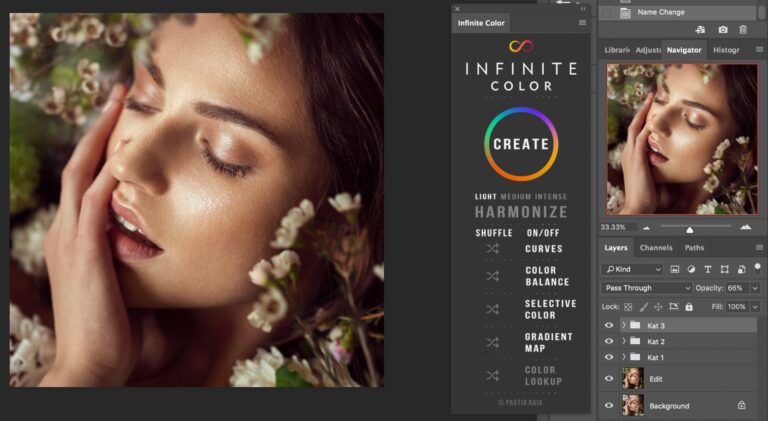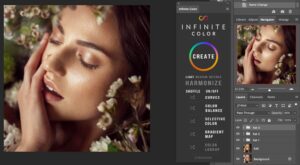 The best Photoshop plugin for photographers is Infinite Color, which lives up to its name by offering an infinite number of color combinations. Additionally, it is a color grading tool that allows you to alter and add random layers to your photographs.
Features:
The colors created will belong to the user only.
Easily attached with Photoshop.
Infinite color possibilities.
Price: $129
7. RH Hover Color Picker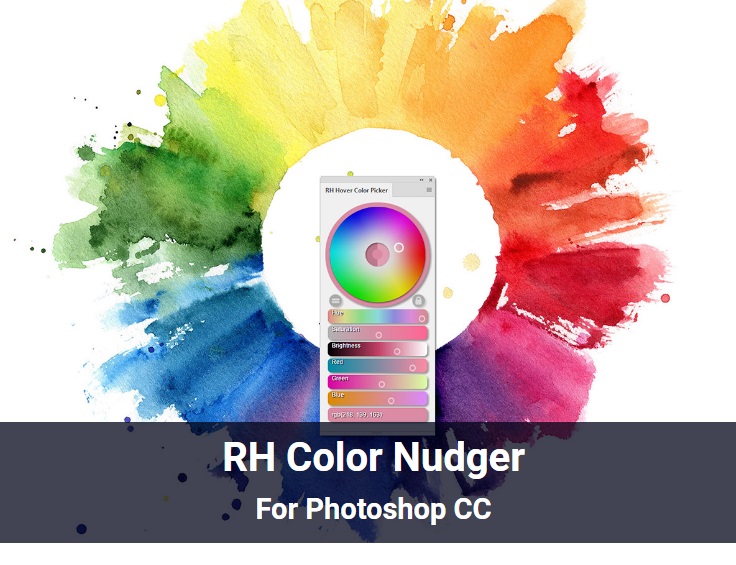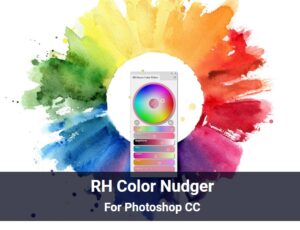 If you are wondering for a plugin that is one of the top Photoshop Plugins & supports a low budget, your search ends with RH Hover Color Picker.
Furthermore, it is far superior to the color picker tool included with Adobe Photoshop. RH Hover Color Picker is a lightweight, sleek, and discrete alternative to the standard color picker.
Features:
It hides when not used.
Low on Cost.
Available for both Windows & Mac.
Price: $16
8. ON1 Effects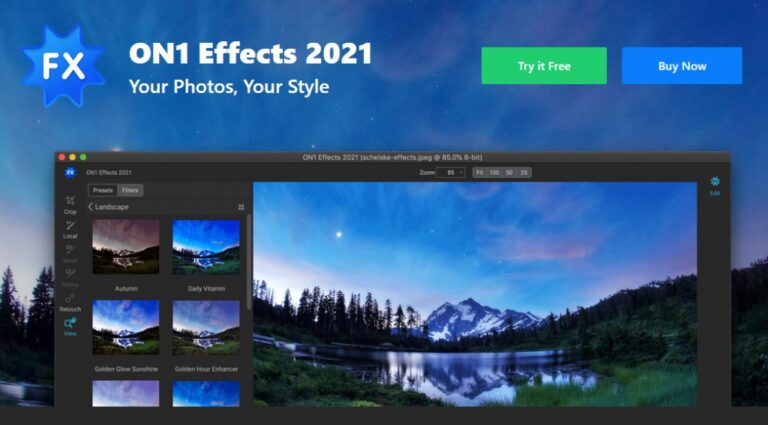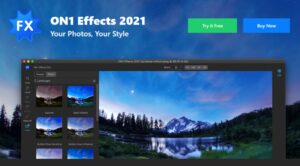 Continuing our list of the top Photoshop Plugins, we have ON1 Effects, a professional plugin that includes numerous filters and choices for enhancing your photos.
Besides, this plugin is not for novices or those looking to make minor adjustments. It is a premium plugin and somewhat pricey as well. It's available as a standalone app and a plugin for Adobe Photoshop.
Features:
It contains a lot of Presets to choose from.
Includes Opacity Slider to increase/decrease effects.
One-Tap options quicken things up.
Price: $90
9. Focus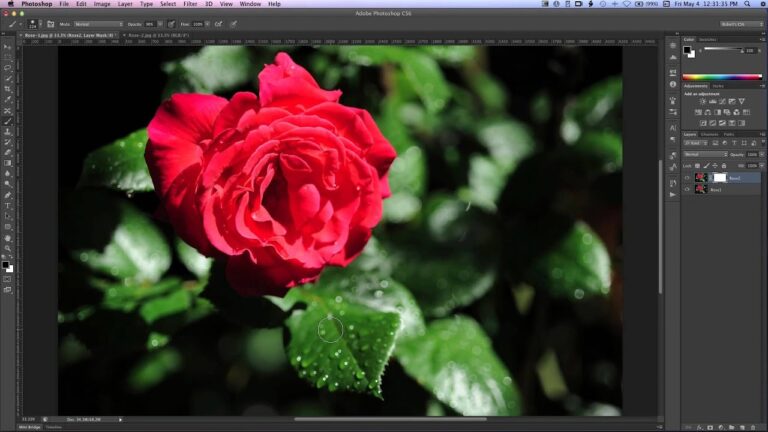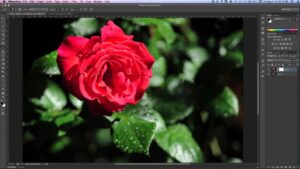 Our list of the best Photoshop Plugins would be incomplete without Focus, a Photoshop plugin that adds tilt-shift and motion blur effects.
Further, it is one of the most affordable Photoshop Plugins on the market and will not burn a hole in your pocket.
ALSO SEE: Free Live Wallpapers
Features:
It can be used as a Plugin & Standalone app.
Provides radial and linear motion blur controls.
Preconfigured Settings include Architecture, Macro Photo, and Nature.
Price: $59.99
10. Particle Shop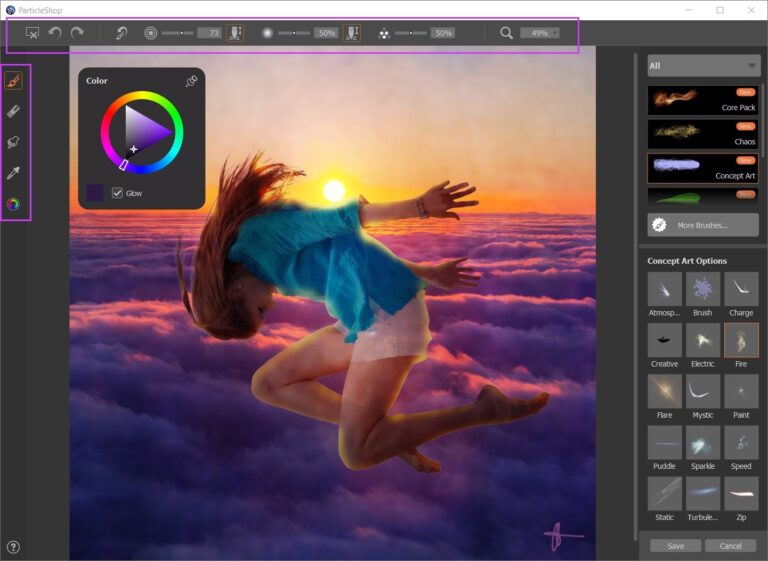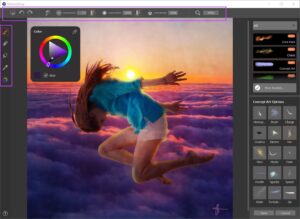 Particle Shop, the final plugin in our list of the best Photoshop Plugins for photographers, provides an enormous range of dynamic brushes. It comes with an 11-brush core set that aids in creating breath-taking photos.
Additionally, the app is also compatible with simple touchscreens and pressure-sensitive tablets.
Features:
Powered by Painter technology
Dynamic Speckle brushes
Compatible with both Mac & Windows
Price: $49.95
Your Choice on Best Photoshop Plugins For Photographers In 2022
So, that finishes our Photoshop Plugins list for photographers in 2022, leaving you to prioritize your plugins according to their intended use. Besides, it's tough to compare these plugins because each has a unique set of capabilities. Further, our hearts, however, are set on Camera RAW, one of the most excellent free Photoshop Plugins that supports all of the fundamental editing tools.
Ialways like reading about user recommendations, so please share your favorites or suggestions in the comments section below.