So if you have arrived on this page, you are likely seeking some cool and the best free Live Wallpapers for your Windows 10 PC, correct?
Since its release, Windows 10 has generated enormous excitement among its users worldwide, as it has been universally hailed as the most customizable Windows OS to date. Moreover, it is accurate in every way.
Windows 10 is one of the most popular alternatives for customizing the device's desktop. However, other options are available; you can choose from several high-definition desktop backgrounds or use a Microsoft-provided 4K theme for Windows 10.
Apart from that, you can also use Live Wallpapers to refresh the look of your Windows 10 desktop.
Best Live Wallpaper Apps for Windows 10 You Should Try

To assist you, we've decided to cover this blog post, which includes a list of the best Live Wallpapers PC that will transform your dull, static PC wallpaper into spectacular, interactive live media:
Note – Rather than covering Desktop Live Wallpapers, we've reviewed programs that provide users with a variety of live wallpapers, rather than just one.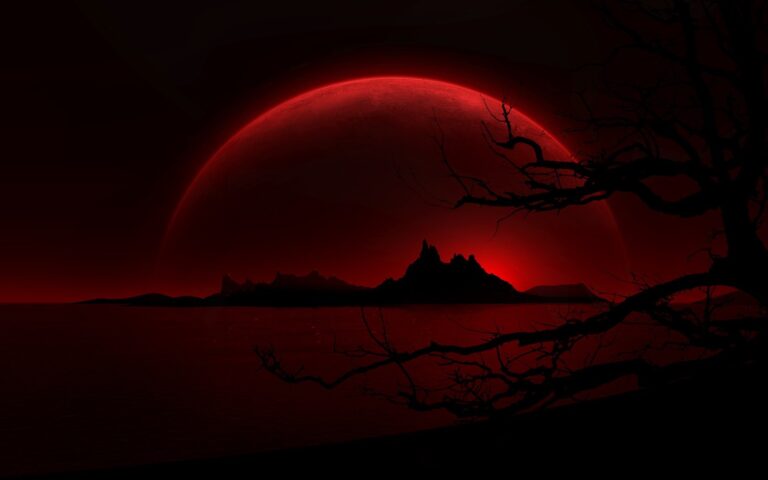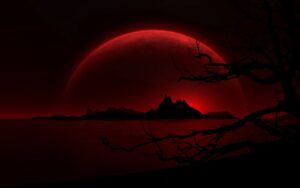 If you're seeking high-quality Live Wallpapers but don't want to pay for them, Lively Wallpaper is your app. It is a free alternative to Wallpaper Engine that easily outclasses it with capabilities such as web pages as wallpapers and support for multiple monitors. In addition, lively Background enables you to customize your desktop wallpaper with dynamic animations.
It is a free, open-source, and dependable alternative that sets your desktop wallpaper using GIFs, movies, and web pages. Apart from the multi-monitor functionality noted previously, Lively Wallpaper also supports a variety of aspect ratios, including ultra-wide aspect ratios and high-dpi resolutions. Additionally, this live wallpaper app for PC free download includes a vast collection with image resolutions of up to 4K.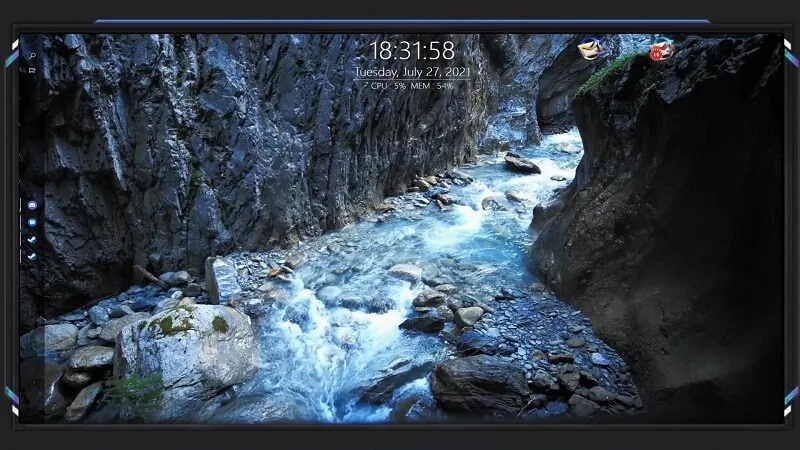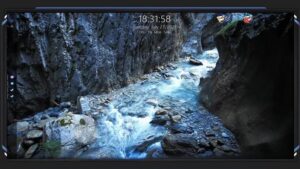 DeskScapes provides the most comprehensive collection of Live Wallpapers of any website on this list. It may transform an otherwise mundane desktop into an exciting backdrop with animated photos and movies enhanced by DeskScapes' strong effects. In addition, it generates animated wallpaper with a ".dream" extension.
Its features include various effects that you may apply to your photos to transform them into fascinating wallpapers. These effects offer a variety of color possibilities for customizing the appearance of your desktop background. In addition, it supports multiple monitors and features an intuitive, user-friendly interface that responds quickly to user commands. You may either sign up for a free 30-day trial or purchase a plan for $6.23.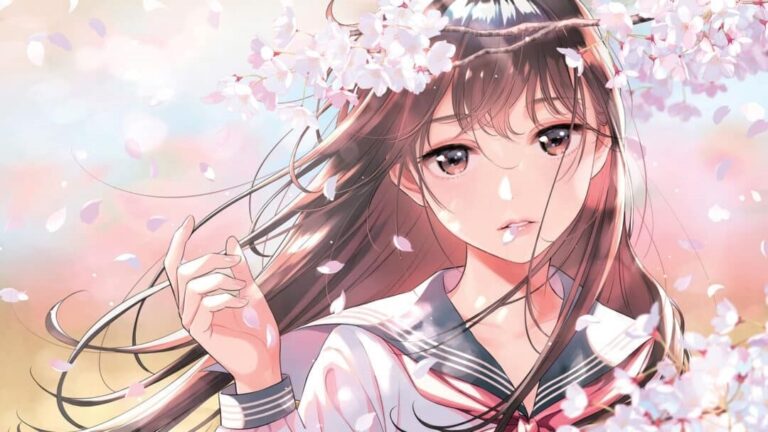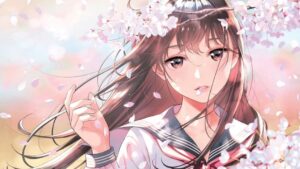 Waifu is among the best Live Wallpapers for Windows 10 that provides free animated game backgrounds and is a goldmine for anime fans. Nonetheless, even if you are not an anime fan, Waifu has a sizable collection with hundreds of live wallpapers. In addition, its built-in library contains thousands of fantastic wallpapers from which to choose.
However, WallpaperWaifu does not have an app for applying wallpapers to your desktop. Nevertheless, Waifu is your one-stop-shop for gaming wallpapers.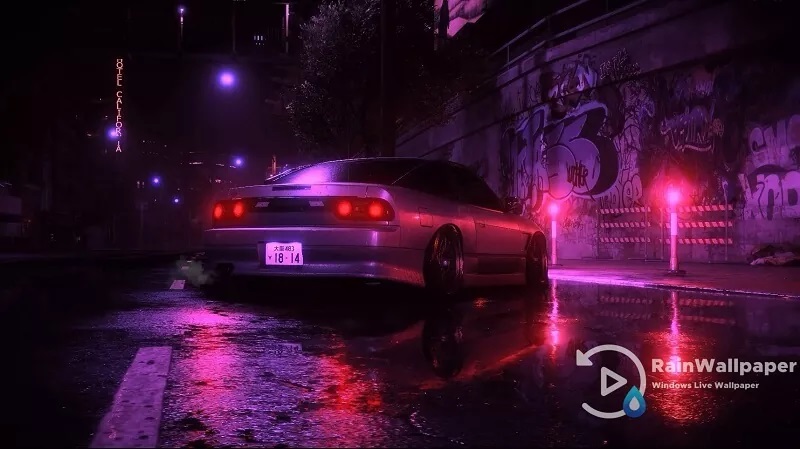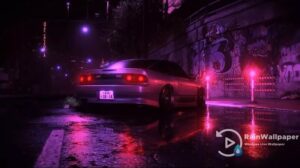 RainWallpaper is an automatic wallpaper organizer that puts itself into operation shortly after you install it. It builds up an animated theme, skins across your windows, and connects to other apps. RainWallpaper is packed with a smart and user-friendly interface that is very responsive and lag-free and is never dragged on your system resources.
It is equipped with an in-built wallpaper editor that helps you create live graphics from scratch or change old ones stored on your PC. The Live Wallpapers it makes are extensively customizable and feature sound effects that mouse clicks can manipulate. In addition, RainWallpaper allows higher-quality movies for its wallpapers such as MP4, WMV, and WebM and static backgrounds via HTML.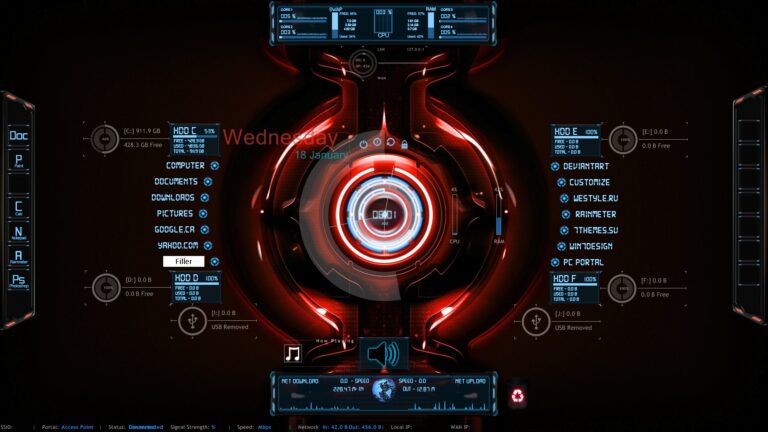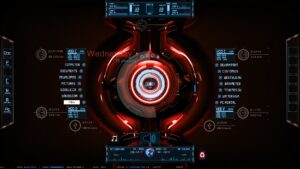 When it comes to desktop personalization, Rainmeter is one of the better options available.
Rainmeter is one of the best free Live Wallpapers for Windows OS that enables users to create and show configurable desktop widgets known as skins that display information on the screen. These widgets include system monitors, RSS readers, audio players, weather widgets, and app launchers.
Although it is not a true live wallpaper app, if you have strong modification skills, you can use Rainmeter skins to bring your desktop to life and add a little something more.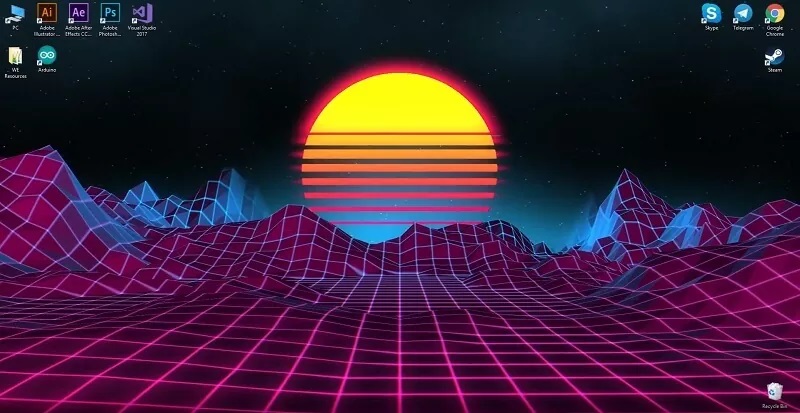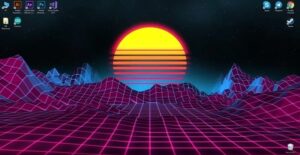 Wallpaper Engine enables you to customize your desktop with dynamic images and media wallpapers, including audio and video. It supports both 2D and 3D animations, as well as multi-monitor systems. Additionally, it incorporates graphics as backgrounds from movies and websites. Besides, Wallpaper Engine has program-specific hotkeys and a seamless connection with Steam. It includes a variety of settings for regulating quality and performance.
Wallpaper Engine supports MP4, AVI, and WMV video formats and JPEG, PNG, GIF, and BMP image formats. Additionally, it is among the best Live Wallpapers for your Windows 10 PC. Also allows you to create and upload your wallpapers and browse its library of wallpapers using the search and filter functionality for an advanced search approach. Wallpaper Engine is designed to be light on your system's resources and to minimize consumption through functional optimization.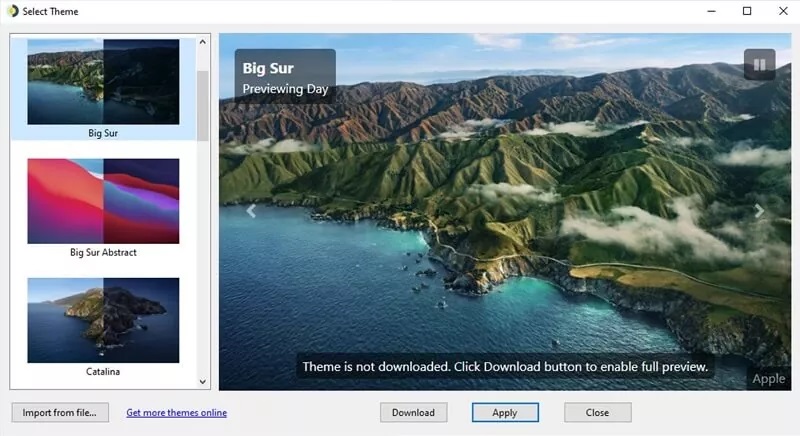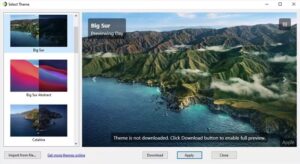 WinDynamicDesktop, one of the most popular Live Wallpapers, distinguishes out because it is the only live wallpaper app that changes its appearance according to the time of day, providing you with an approximate indicator of the time just by looking at your desktop. It uses your system's location data to determine the time of day and adjusts its wallpapers accordingly.
Moreover, it enables you to add media and configure times and locations to suit your interests and lifestyle. It is entirely free to use and is available in the Microsoft Windows Store as a native program.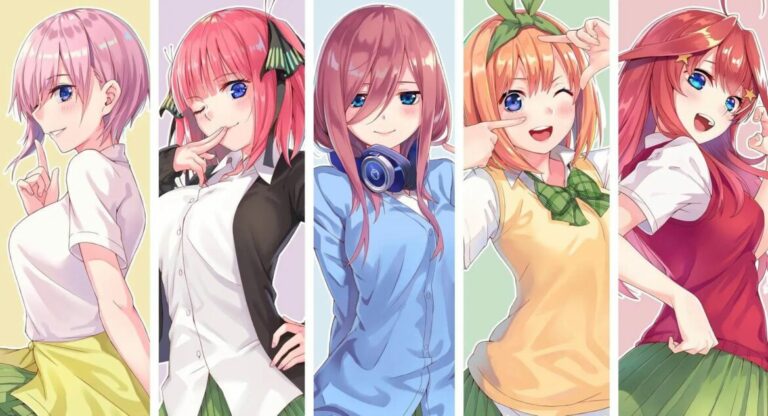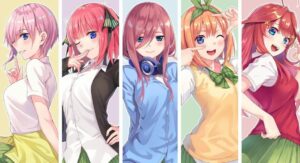 MyLiveWallpapers features an extensive collection of wallpapers ranging from anime to nature. This best anime live wallpaper has a similar UI to Waifu but offers many more choices and compatibility. Its collection of animated wallpapers is extensive, and it is also compatible with mobile devices.
MyLiveWallpaper is best suited for anime fans, as its extensive library of live wallpapers features sections dedicated to various series. Apart from these Live Wallpapers for Windows 10, there are some simple workarounds for setting live wallpapers.
9. Use Videos as Live Wallpapers using VLC
VLC is an established media player that may be used to generate live wallpapers. The VLC media player includes a Wallpaper tool to create and customize live wallpapers for your Windows 10 computer. Therefore, the following procedures will assist you in obtaining live wallpapers:
1. Simply open any of your videos on the VLC media player you want to use as a live wallpaper.
2. After that, tap on the 'Video' button available in the toolbar. Finally, tap on the 'Set as Wallpaper' button will be a drop-down menu.
ALSO SEE: Notepad++ Alternatives
While VLC is well known as one of the most versatile media players, it is also a handy tool for setting a live wallpaper on your desktop.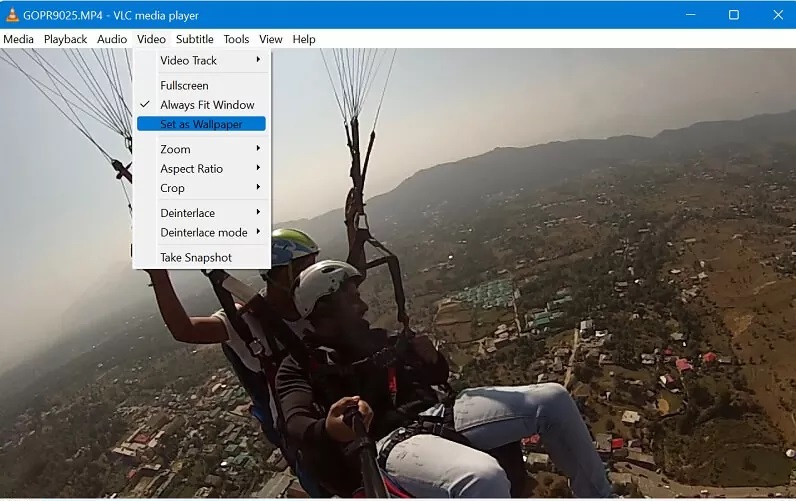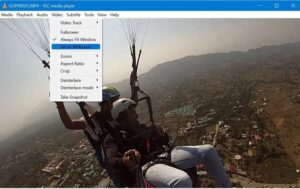 It's a very straightforward process, but because the VLC video player is not optimal for creating live wallpapers, there is a possibility that your computer will experience performance issues.
10. Use Video as Wallpaper in Windows 10 using Plastuer
Plastuer is a Windows app that allows you to set your desktop wallpaper to visual material such as GIFs, videos, and web pages. Of all the Live Wallpapers options described here, Plaster is the one that stands out due to its very unique features and functionalities.


Plastuer leverages powerful tools to enable the creation of interactive, live desktops for as little as $5.00. However, Plastuer's developers allow you to pay whatever fee you like for their app. While Plastuer may appear to be a little complex to operate when sophisticated tools are used, it is straightforward to use when the basic operations and functions are followed.
Final Words – Best Free Live Wallpapers
Thus, these are some of the best Live Wallpapers for Windows 10 free download. You should try these Best Live Wallpapers Apps. We always like reading about user recommendations, so please share your favorites or suggestions in the comments section.