Bluestacks Alternatives/Android Emulators 2022: Using Bluestacks, one of the most popular Android emulators for Windows and macOS, you can play some of the most popular Android games for free on your computer. Using this software, your Windows or Mac PCs can behave like they are running the Android operating system.
Bluestacks App Player's essential capabilities can be accessed for free; however, some sophisticated and additional features cost a membership. Bluestacks may be the most popular Android emulator, but it is memory-intensive and slow. Some users are also concerned about the safety of BlueStacks following the 2019 attack.
Other lightweight options may be more acceptable for your needs and better suited for running Android apps on a Windows PC. You may be a gamer who enjoys playing games with intricate details, so there may be better picks than Bluestacks.
You may use other emulators with a superior user experience and equivalent functionality. If you are looking for Bluestacks alternatives, read on as we bring you our list of the 10 best apps like Bluestacks that you can try in 2022.
Best Bluestacks Alternatives in 2022 (Faster & Better)
Looking for the top Bluestacks Alternatives for your Windows 11, 10, or Mac PC? Here are the greatest alternatives you should investigate:
1. Andy android emulator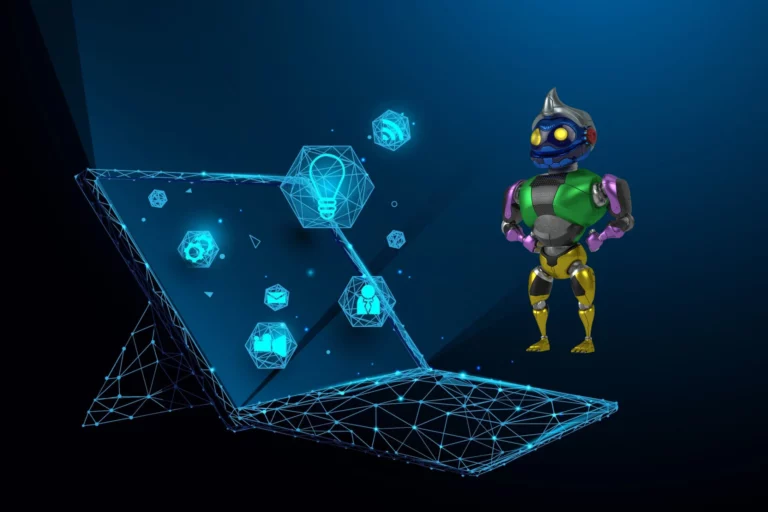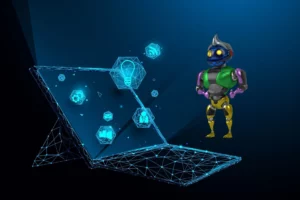 This feature-rich and robust Android emulator is one of the best Bluestacks alternatives. In addition, Andy Android Emulator provides an amazing and well-organized user interface, resulting in an excellent experience overall.
The emulator includes an AWD Launcher, meaning that any program you download on your smartphone will automatically load your desktop computer's display.
Andy Android Emulator outperforms Bluestacks in terms of stability, as games load faster on this emulator.
It can also synchronize instantaneously with your computer as a touch-screen mobile controller. Even though the program is free, there is a "Pro" edition with more advanced capabilities.
This Android emulator is notable for its PlayStation and Xbox compatibility, camera integration, cloud storage support, and microphone support, among other things.
Andy Android Emulator is among an excellent Bluestacks Alternatives and allows you to connect your computer to your Android device.
Key Features
Impressive UI
Cloud Storage support
Very stable
Loads download from Android automatically to your PC.
Download Andy Android Emulator
2. AMIDuOS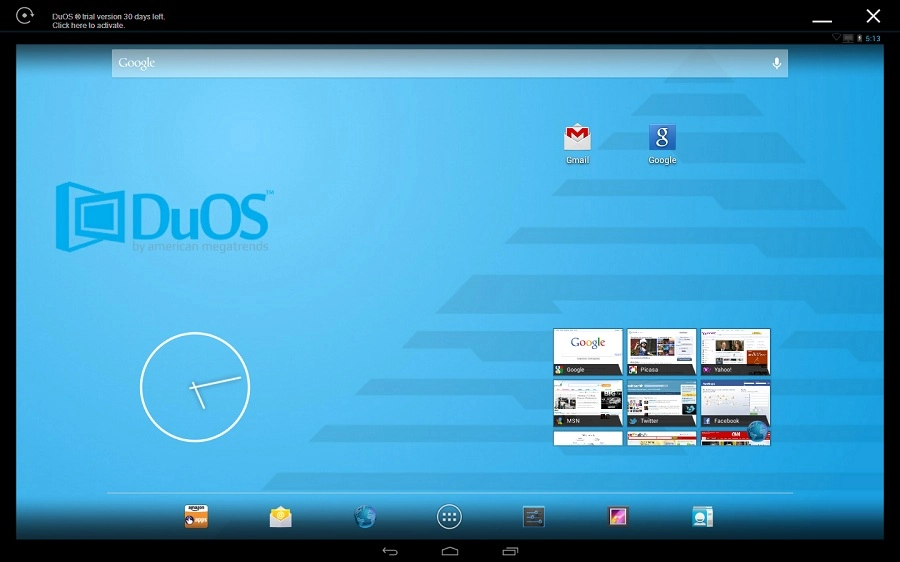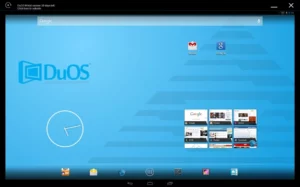 AMIDuOS is a reliable and stable method for running Android OS apps on a Windows-based computer, tablet, or phone. It differs from comparable software solutions because it supports multi-point touch on tablets and incorporates pinch and zoom capabilities.
AMIDuOS is also recognized as one of the top Bluestacks Alternatives due to its support for virtually all devices and configurations. It enables the smooth launch and operation of desktop versions of mobile games and apps. In addition to allowing normal Android apps, it supports peripheral features such as hardware acceleration, OpenGL, device speakers, and microphones.
The app emulates Android OS game controls and resolutions. It gets even better. It is intended to facilitate the setting of SD card storage and database sharing. In addition, it supports file sharing. Overall, it ensures a cost-free, rapid, and precise Android app working experience.
Key Features
Very stable
It comes with multi-point touch functionality
Allow SD card storage configuration
Support hardware acceleration
3. Memu Play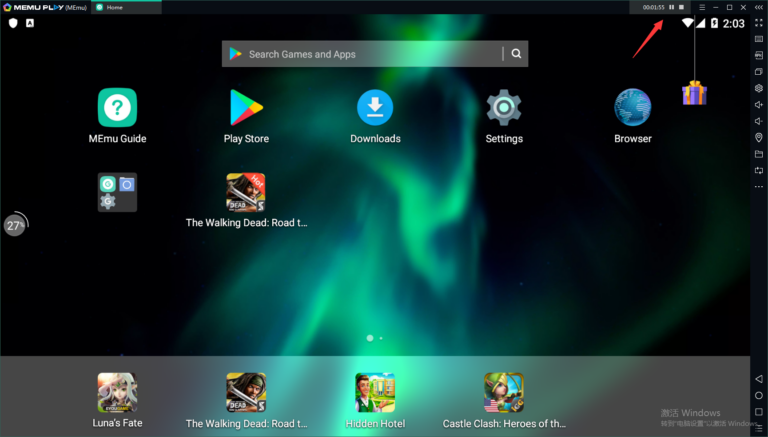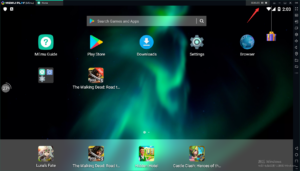 Memu Play is one of the popular Bluestacks Alternatives that allows you to run Android apps on your personal computer. It boasts a beautiful user interface and a streamlined design that doesn't strain your computer's resources.
Moreover, this emulator supports AMD and Intelx86 processors and runs Android apps efficiently on Windows PCs. Finally, this one can run many instances simultaneously like previous Android emulators we've covered.
MemuPlay provides a simple environment for Android apps and games on personal computers. It is fully compatible with OS systems Kit Kat 4.4, Jelly Bean 4.2, and Lollipop 5.0. You may enjoy the ease of playing your favorite mobile games on the larger screen of your desktop computer, which features stunning visuals and improved controls.
Key Features
It's a lightweight
Can run multiple instances
It has a built-in game store
4. Remix Operating System Player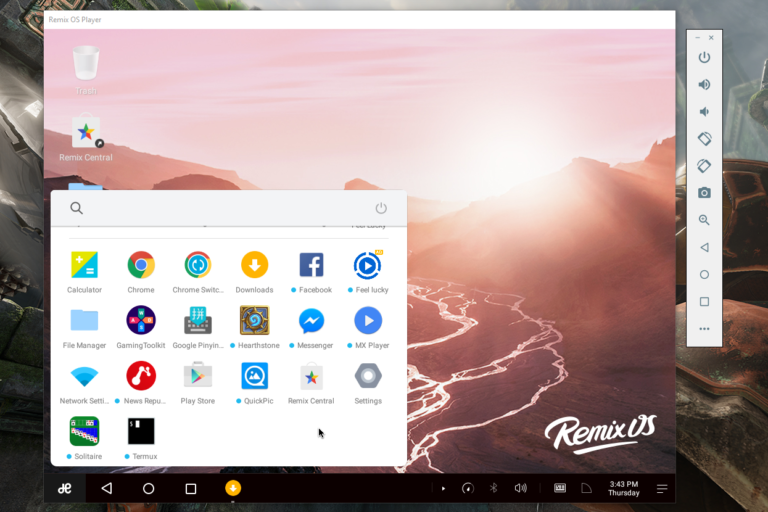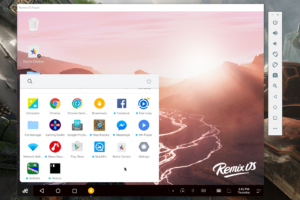 If we talk about the best free Bluestacks Alternatives for Windows 10, it is a full-featured Android emulator that operates as its operating system. Due to its capabilities, Remix OS Player is one of the top Android emulators available on the market.
Its dependability and plethora of features, like button mapping, native support for Google Play, and custom configuration options for signal strength, network type, location, battery, and more, distinguish it from the competition. In addition, the app duplicates the Android operating system on your computer by replacing the operating system entirely.
Due to its reliability and usefulness, Remix OS Player is one of the most popular Bluestacks alternatives.
Key Features
It works as an OS itself, so it's very dependable
Native support for Google Play
5. GenyMotion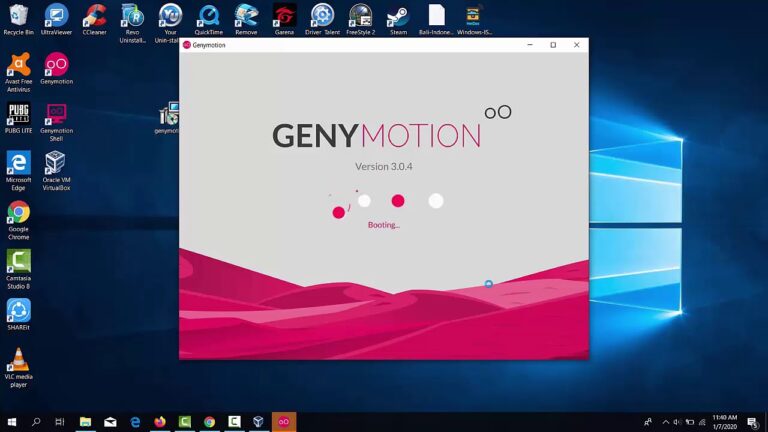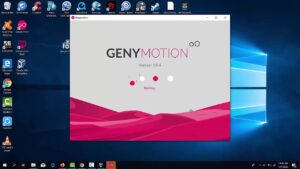 GenyMotion is an additional top Bluestacks alternative that supports a modern set of capabilities and is compatible with Android Studio and Eclipse. However, the fact that it is free is likely the aspect that interests you the most.
Even better, Genymotion enables you to design and test Android apps using its 3000 pre-configured configurations. With this Android emulator, you can rely on your computer system to run mobile games and apps as efficiently as possible.
GenyMotion, like most of the other Bluestacks Alternatives on this list, features a clear and uncomplicated user interface. Moreover, this emulator enables you to fully exploit your device's graphics processing unit (GPU).
In addition to being completely free, it contains no invasive commercials. Finally, it claims minimal latency and high streaming speed and supports all recent Android games and apps without difficulty.
Key Features
Support Android Studio
3000 built-in setups for creating an app
Low latency and high streaming performance
6. LDPlayer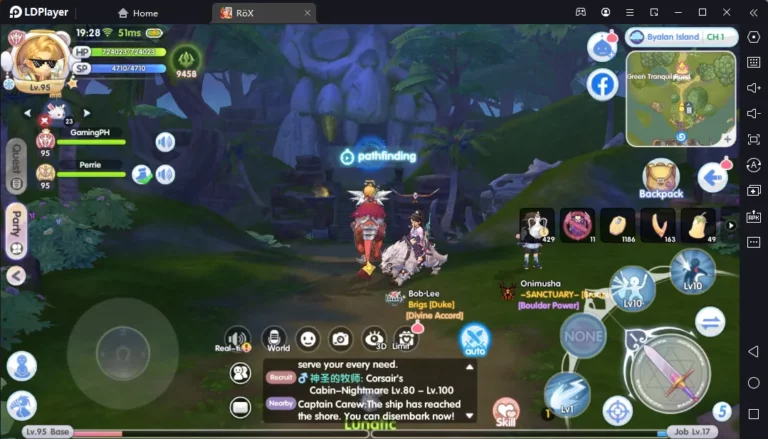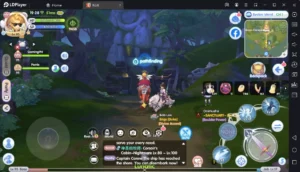 Because of its speed, LDplayer is recognized as one of the best alternatives to bluestacks; if you appreciate playing fast-paced games on your Windows PC, you will enjoy this emulator.
You need not worry about the user interface; it is intuitive. Also touted as the best Android emulator for Windows-based gaming platforms is LDplayer. Additional support for your decision to explore it as a possibility.
Its remarkable characteristics include a script recorder, gamepad control, and multi-instance, which sets it distinct.
Thanks to the software's multi-instance capability, you can simultaneously execute two or three program instances. Additionally, there is a pre-installed LD store where you can choose your desired game.
In addition, LD Player is equipped with a multitude of excellent gaming-specific features, such as customized controls, rapid frame rates, and excellent graphics. Since its initial introduction, its popularity has only increased, which is conclusive evidence of its performance and compatibility.
Key Features
Enjoy playing fast-paced games.
Support Gamepad control
Has multi-instance support
7. YouWave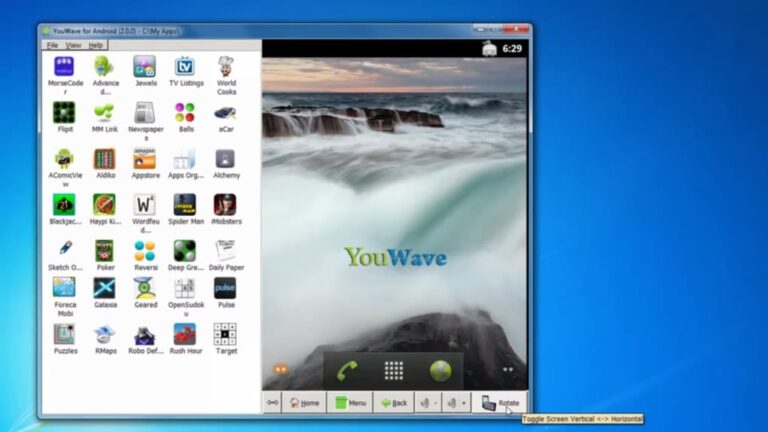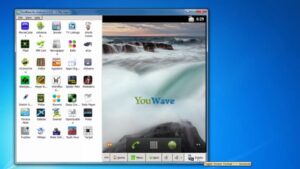 YouWave Android Emulator is a fantastic alternative to BlueStacks for running Android apps. The emulator supports 32-bit and 64-bit Windows operating systems, ranging from Windows XP to Windows 10.
You may also use YouWave's Android app store directly on a Windows computer. In addition, YouWave is offered in both a free and a premium edition, allowing you to select the version that best meets your requirements.
Key Features
Support multiplayer games
It has both free and premium packages.
8. Nox App Player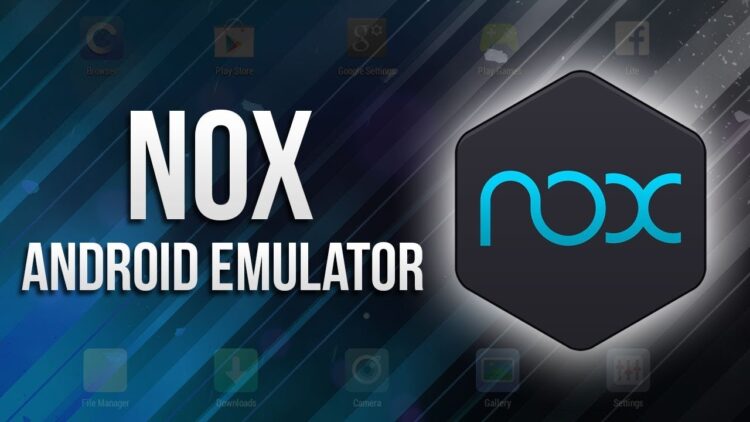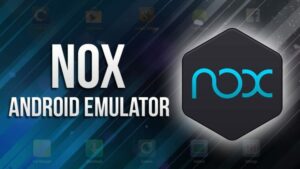 If we talk about the top apps like Bluestacks, Nox App Player is among the popular easy-to-use Bluestacks Alternatives for running Android apps on Windows and Mac computers.
The emulator provides a gaming experience comparable to that of a PC or gaming console when running Android games.
Similarly, it makes playing Android games on your computer easy because it includes an integrated Google Play Store. Therefore, locating and downloading the software will be significantly less stressful.
This Android emulator offers a user interface that is intuitive and user-friendly. The keyboard's straightforward layout and simple controls make it easy to map games and other control-related programs.
In terms of root access, the Nox Player app trumps Bluestacks. If you have attempted Bluestacks rooting, you may be aware of how tough it can be. Using Nox Player, on the other hand, requires simply the activation of a toggle in the program's options, as the feature is already integrated. It is also crucial to note that the emulator supports gamepads.
Key Features
Very easy to use
Smooth gaming experience
Built-in with Google Play Store
Support Gamepad
Has root access feature
9. ARC Welder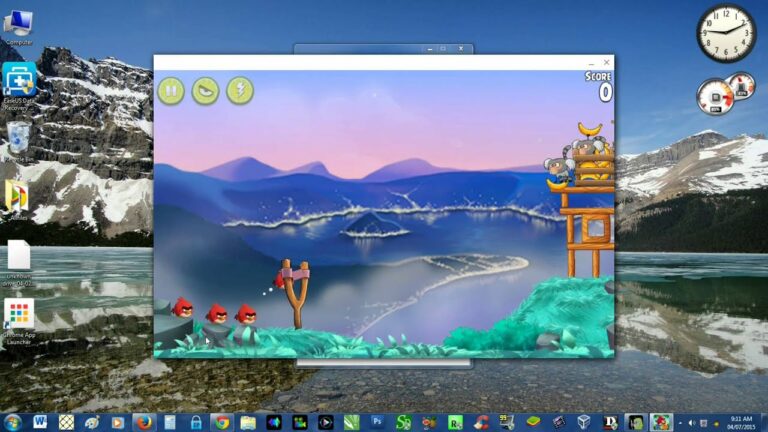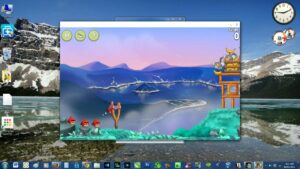 This list of the best Bluestacks alternatives concludes with ARC Welder, also known as App Runtime for Chrome. Using this emulator, all popular Android apps can operate flawlessly in the Chrome browser on Windows PC and other operating systems. In addition, the software is entirely free and functions as a browser extension.
In addition, ARC Welder's primary features include a fully automated workflow and an intuitive user interface. You should be aware that ARC Welder emulator only accepts APK files; consequently, you must download Android apps as APK files to use them on the emulator. As an extension, it is pretty simple; all you need to do to get started is add the extension to your web browser.
Key Features
It comes as an extension, so it is pretty handy
Fully automated workflow
10. GameLoop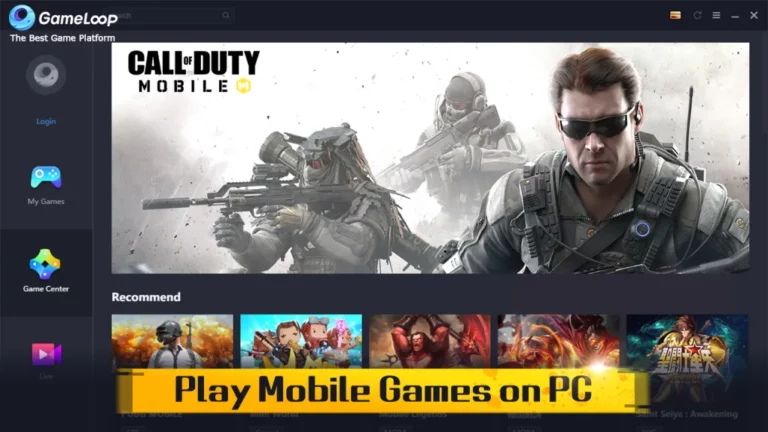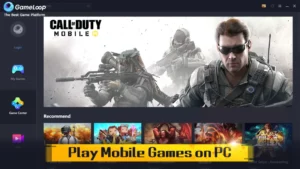 Gameloop is one of the greatest Bluestacks alternatives for those who wish to play various Android smartphone games on their personal computers.
It is the best option if you want a simple platform for browsing apps and playing Android games online on your PC. The process is flawless when you use the emulator to execute apps on your device.
Therefore, if you adore gaming, you should try Gameloop, as it allows you to play glitch-free versions of classic games such as Call of Duty, PlayerUnknown's Battlegrounds, Clash of Clans, Garena Free Fire, and Subway Surfers.
Gameloop supports the mapping functions of both the mouse and the keyboard. In addition, it supports the dedicated Play store to facilitate easier access to games. However, these features are completely free to use.
Key Features
Has mouse and keyboard mapping
Provides a seamless gaming experience
It has a dedicated Play Store
Conclusion
There are various alternatives to Bluestacks that can be used as android emulators. These apps vary slightly from one another because some of them have additional features. Therefore, choose anyone who best matches your preferences.
BlueStacks Alternatives FAQs
Is it safe to use Bluestacks alternatives?
Even though there are numerous harmful Bluestacks alternatives on the internet, a select number can still be used safely. This article discusses options that are among the safest.
Why do your Bluestacks run slow?
There are a variety of reasons why your Bluestacks may be operating slowly. Here are several:
Outdated version
As with any other software, BlueStacks is available in many versions. Each new release addresses any bugs or other issues that may have been introduced in the previous release.
Turned off virtualization
Virtualization is a vital, system-enhancing tool when dealing with a range of apps, especially emulators such as BlueStacks.
It is very crucial when running Android apps on Windows with BlueStacks. Thus, enabling Virtualization enables the emulator to operate with greater fluidity.
Wrong Display Settings
BlueStacks, like many other apps, allows you to modify and personalize its display settings to acquire the optimal image quality for your needs.
Boosting the display settings can cause slowness and screen stuttering when playing games or using the app; however, increasing the display settings will improve image quality.
It is especially true if your settings do not correspond to your monitor's display specs.
Outdated Graphics Drivers
No matter how strong your graphics card is, you will only get the most out of it if its drivers are up-to-date.
BlueStacks is one of those resource-intensive programs that cannot operate without the most recent graphics drivers.
ALSO SEE: Sound Equalizer For Windows 11 PC
In addition, if you wish to play games on your computer, the most recent graphics drivers must be loaded.
What can you do to speed up your slow Bluestacks?
Here are some things you can do to increase the speed of BlueStacks for the best experience:
First, virtualization should be turned on for your PC.
Ensure graphics drivers on your computer are always running the most recent version.
Free up your computer's memory by closing apps that are not being used or needed.