Not all PCs include high-quality sound systems; even those can benefit from a sound equalizer. Sound equalizers are crucial apps for boosting the audio on your computer by allowing you to adjust the audio frequencies and pitch for any audio source.
If you are listening to different types of music, such as pop, jazz, rock, or heavy metal, you may require an audio equalizer to adjust the audio settings. In addition, windows 11's audio mixer and equalization may need to be more feature-rich for customers who are sick of muffled or flat sound and wish to improve their sound system, necessitating the usage of a third-party sound adjuster. For these reasons, most individuals have sought the best audio equalizers for their Windows 11 PC.
There are numerous free and commercial audio equalizer programs available on the internet. Consequently, searching for a well-functioning and feature-rich audio equalizer may be a little intimidating.
To assist you, I have compiled a list of the best sound equalizers for Windows 11, which we will discuss in detail in this post.
Best Sound Equalizer For Windows 11 PC (Free & Paid)
If you're searching for one of the best sound equalizers for Windows 11 PC that you can use free or for a fee with more features, consider the following possibilities.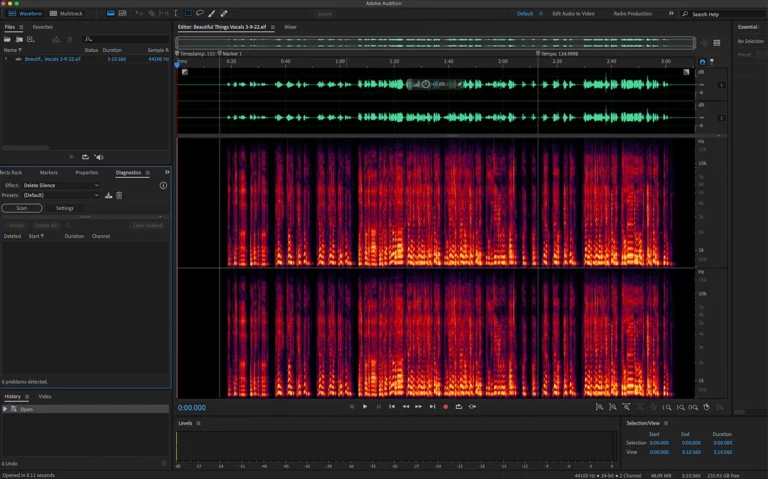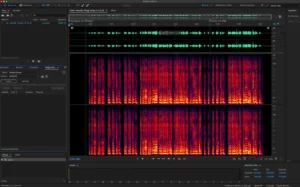 Lets talk about the top-rated Best Sound Equalizers Software For Windows 11. Adobe Audition is a versatile tool for creating, mixing, and editing audio. This program can be used with minimal effort on a Windows 11 PC to provide better audio output.
This best free equalizer for Windows 11 is highly effective and has a flexible workflow due to its support for multiple tracks. In addition, it may be used to reverb background noise on audio input, among many other functions that can assist you in generating audio of professional quality on a Windows PC. However, this Audio equalizer requires a subscription; therefore, be prepared to pay a charge to use it.
Key Features
Allow you to edit, mix & integrate audio clips.
It has a smooth UI
Easy to use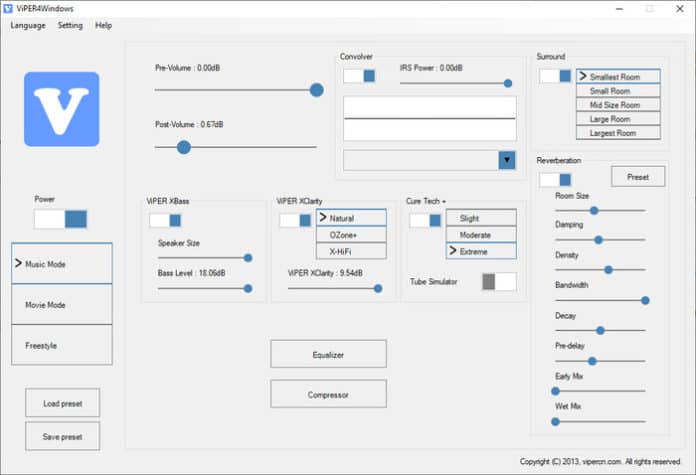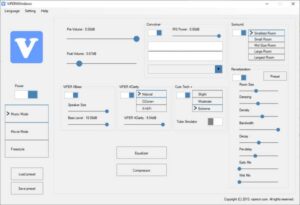 Viper4Windows is an excellent tool for managing audio system controls and fine-tuning your Windows 11 computer's audio system to produce high-quality sound. The program is extensive in features and compatible with all Windows OS versions.
Additionally, this equalizer for PC Windows 11 offers a multitude of cost-free special effects. Using these effects, you can transform your Windows computer into a miniature home theatre for listening to music or watching movies. Overall, adopting this sound equalizer is an excellent decision.
Key Features
Easy to use for managing audio systems
Free to use
This best Windows 10 sound equalizer comes with a plethora of effects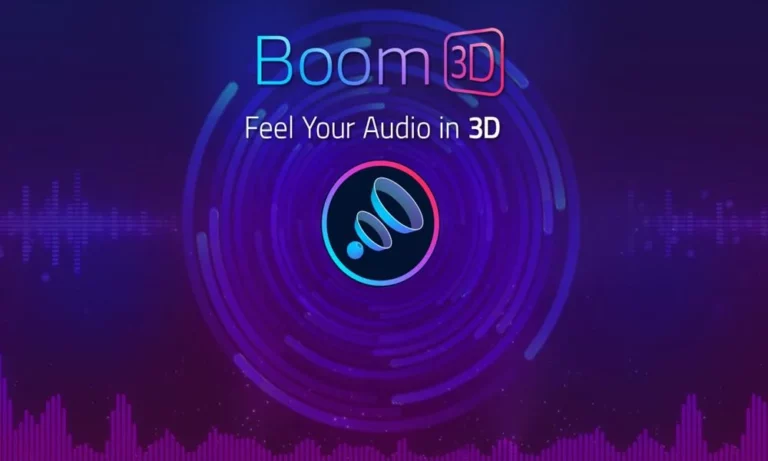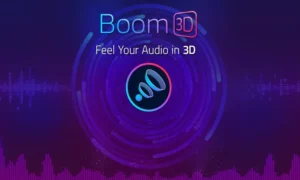 If we talk about the best Sound (Audio) Equalizer for Windows 10 PC Software, this all-in-one audio enhancer was designed to add 3D effects to your media files. Boom3D employs 3D immersive surround sound technology to deliver a cinematic audio experience while streaming movies, listening to music, or playing video games.
The multi-channel 3D surround will help generate great clarity while gaming; therefore if you're a gamer, this sound equalizer will revolutionize how everything sounds on your PC while you're playing.
This best sound equalizer software free download is compatible with all programs, so there is no need to worry about being limited to certain apps. Although the 30-day free trial is not free, you can use it to evaluate the features.
Key Features
Feature-rich audio effect
It uses magical 3D Surround Sound
Help with noise filtering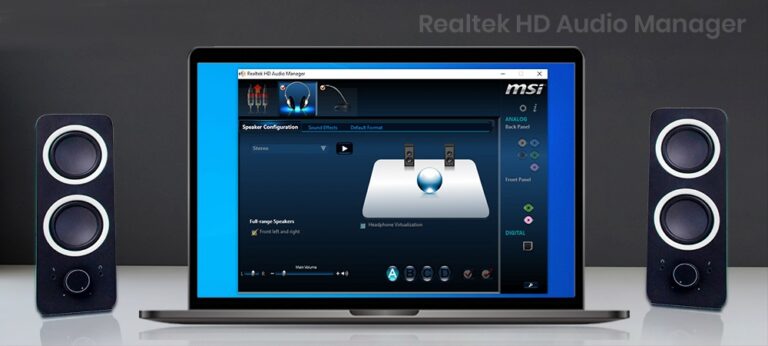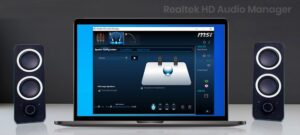 Audio Manager by Realtek, commonly preinstalled on computers, is one of the most well-known audio/sound equalizers for Windows 11. Even if the program is rather basic, it can fit your purposes if you wish to enhance your audio sparingly.
In addition, Realtek's Audio Manager is very functional for most audio settings on your computer and is compatible with different speaker hardware systems.
Key Features
Easy to use
Compatible with many audio hardware systems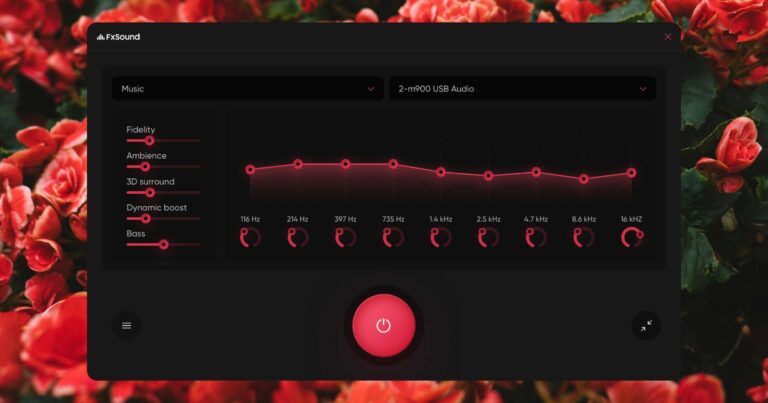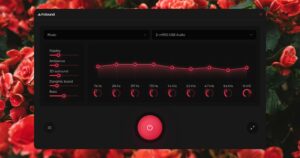 Next in our list f the popular Windows 11 Sound Equalizers for Better Audio is FXSound. It is a highly recommended alternative if you desire crystal-clear sound on your computer. The equalizer will enhance the sound's clarity, bass, and volume. It is free to use and may be used to manage audio for any program.
With this best equalizer for Windows 10, you no longer need to be concerned about the limiting capabilities of the Windows 11 sound equalizer. It offers nearly every function to improve the sound quality of your PC while playing music, gaming, watching movies, and performing other tasks. FXSound provides an excellent experience with your PC sound system and other audio devices.
Key Features
Produces a crystal-clear audio
Works well with most audio devices
Performs very fast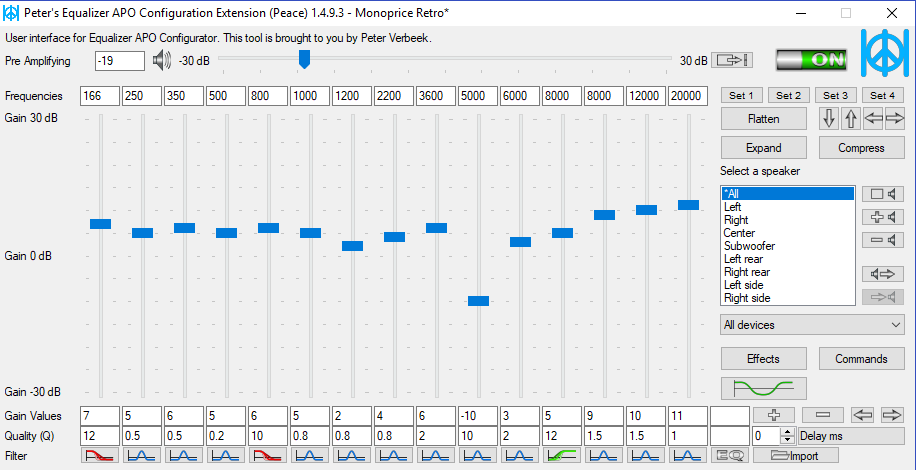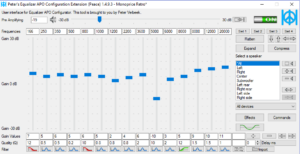 Equalizer APO is a free, open-source sound equalizer for Windows 11 that does not require payment. In addition, the equalizer employs both parametric and graphical equalizers, allowing you far greater control over your audio configuration.
This free equalizer for Windows 10 allows you to configure audio device enhancements and apply them to your Windows computer. Its low latency makes it suitable for gaming and various other apps, one of its greatest advantages.
In addition to the ability to save and load audio settings as text files, it provides a GUI configuration editor with customizable frequency resolution. It has a very low memory demand; thus, RAM consumption is not a concern.
Although the user interface (UI) is not particularly appealing, the Windows 11 audio equalizer operates well for its intended purpose.
Key Features
High-quality audio
Lightweight program
Zero delays on your audio latency
Save & load audio customization as text files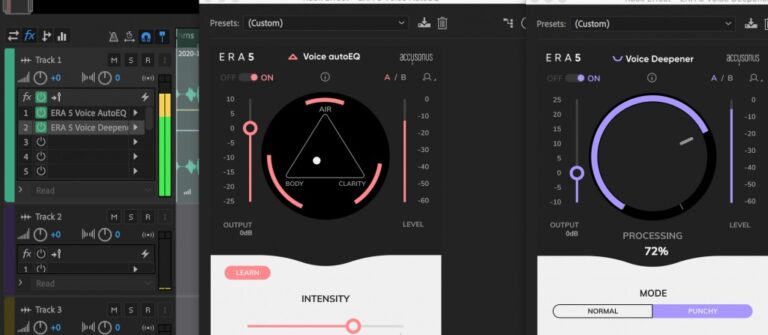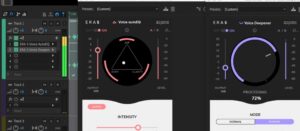 Voice AutoEQ is one of the best sound equalizers for Windows 11. The audio equalizer is an easy-to-use utility for adjusting the computer's audio input and output. When it listens to your voice, the fact that it may automatically advise moderate frequency equalization to make you sound incredible is exciting.
Additionally, this famous equalizer for Windows 11 free download allows you to make final adjustments to any movie after automatically proposing the optimal audio settings. All of these tasks are basic and will need minimal effort on your part.
Voice AutoEQ may also be used to eliminate noise from audio, which is an intriguing feature. Unfortunately, it has a Pro version that requires a paid subscription if you want other features.
Key Features
It gives a large number of options to enhance your audio the way you want.
It has a user-friendly interface
It can be used to cancel noises in audio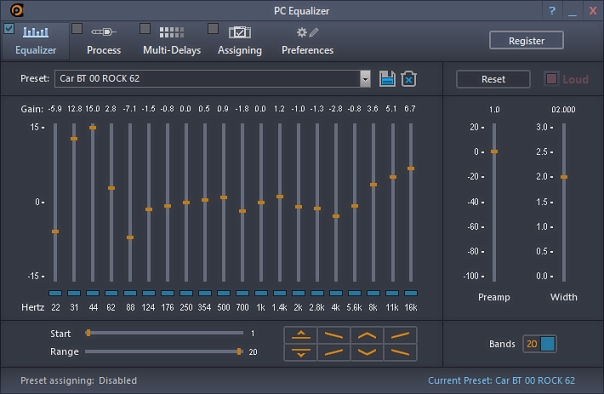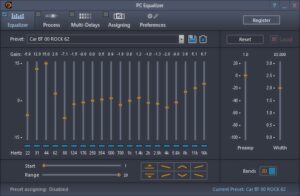 The 10-band equalizer in Equalizer Pro gives you greater control over your audio's tone and pitch. In addition, this sound equalizer's intuitive and highly functional user interface makes it quite simple.
ALSO SEE: GTA RP Servers
This top equalizer for PC Windows 10 has over 20 presets tailored for common listening modes that provide optimal sound. Additionally, you can create your own presets. There are many additional functions included with this equalizer, so you should give it a try.
Key Features
Has bass boost effect
Custom presets
More than 20 equalizer presets
Conclusion
After reading about and discussing the best sound equalizers for Windows 11 computers, you should be able to choose the ones that suit your preferences the most. As previously said, these recommendations include both paid and free solutions. However, you should know that the subscription edition will give you equalizer usage chances than the free option.
FAQs
How to access Windows 11 built-in audio equalizer?
Well, to access your built-in sound equalizer on Windows 11, follow the simple steps below:
1. Hit Windows + I to open Settings on your computer.
2. Click on System.
3. Navigate to the Sound option and choose it.
4. Next, on the Sound settings page, scroll down to More sound settings and click on it.
5. Choose the speaker you want to use the equalizer on, and tap on Properties at the bottom-left corner of the page.
6. Switch to the Enhancement tab to access your built-in sound equalizer.
Is there a sound equalizer on Windows PC?
Windows has a built-in audio equalizer system connected to every audio device on your computer.
Yes, Windows 11 does include a sound equalizer, and we've explained how to use it in this guide.
How to get better sound quality on Windows 11?
You might need more than how your Windows 11 audio system sounds. Use the Windows audio equalizer to change your sound settings in this circumstance.
However, since the built-in sound equalizer in Windows PC is subpar, you can improve the quality of your audio system by using a third-party equalizer.