Best Free Themes for Windows 11: Windows 11 provides numerous customization choices to distinguish your computer from the rest. However, if you don't like light themes since they can strain your eyes, you may look for some Windows 11 Dark Themes.
Various themes available for Windows 11 provide customization options for the cursor, background, taskbar, start menu, icons, and more. You can achieve the same for your PC using Windows 11 theme packs. Although Windows 11 provides a few dark themes, you may need more than them.
Here, I've listed the top Windows 11 Dark Themes & skin Packs for your Windows 11 PC.
8 Best Dark Themes for Windows 11 (Free)
Here are the best and top-rated Windows 11 Themes For Desktop free in 2022.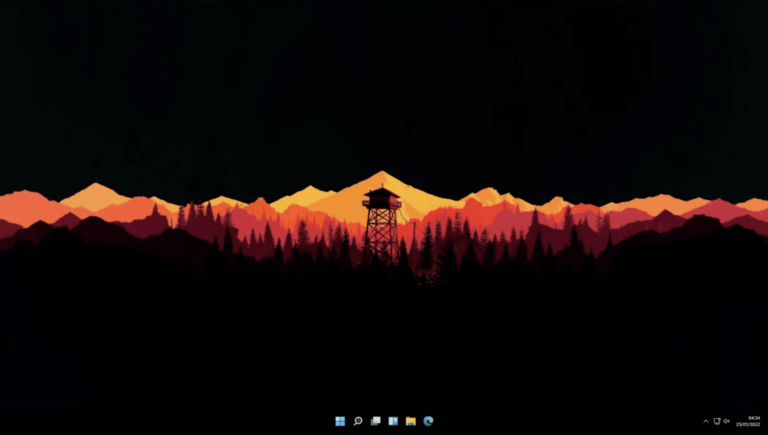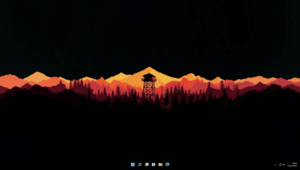 Lets talk about the Free Windows 11 Themes & Backgrounds for you to download. If you like AMOLED black, you'll enjoy your computer's Pure Black theme for Windows 11. This best Windows 11 themepack, transforms Windows into a black color, which is not available with the usual Windows personalization options. In addition, it includes its installer, so you can launch it, choose Export, and then pick Dark Theme.
Furthermore, in the end, you can find an AMOLED dark wallpaper on the internet to match this theme, as it does not provide any nice wallpapers.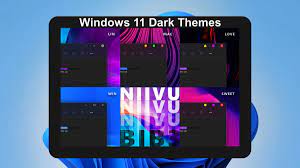 If you want a beautiful and minimal dark theme for your Windows 11 PC, BIB3 is the best alternative. It is the third installment in the BIB visual-style series.
Its many elements have a dark background and gorgeous colors, making it aesthetically pleasant. In addition, the theme has rounded corners and seamless integration of UI elements. There are six theme options: macOS, Linux, Love, Windows, Sweet, and Classic. It is one of the popular and top Windows 11 Dark Themes.
Moreover, you can install it by placing the theme files under Windows\Resources\Themes and then using UltraUXThemePatcher to install it.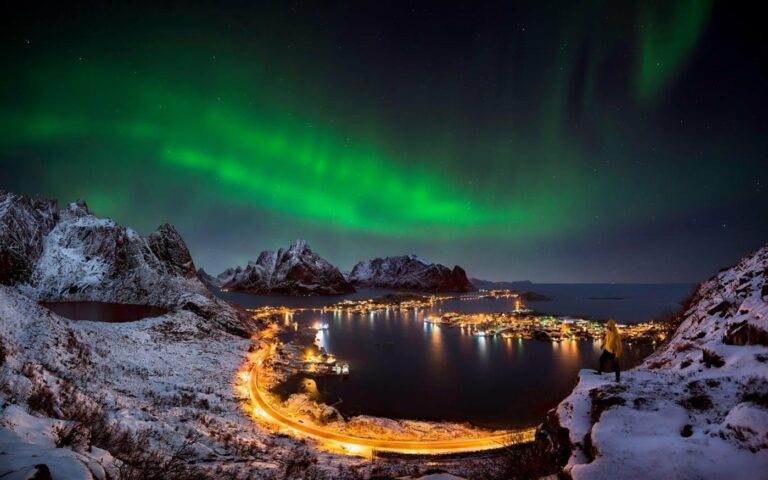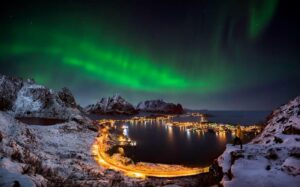 Next in our list of the famous Windows 11 Dark Themes is Northern lights. This Windows 11 dark theme download set is as stunning as its name suggests. It is one of the top-rated Windows 11 themes 4k. Microsoft's Northern light is a dark purple theme with 15 4K wallpapers. In addition, it features sights from throughout the globe.
The theme's default color is bright; however, it may be adjusted to dark in the options. Here, the default Windows noises and pointer are maintained. The accent color is blue, which can be altered to suit your preferences.
This best dark theme for Windows 11 features images of the Milkyway galaxy, stars, and the well-known aurora borealis, among other breathtaking vistas. They come from Norway, Thailand, Death Valley in the United States, etc.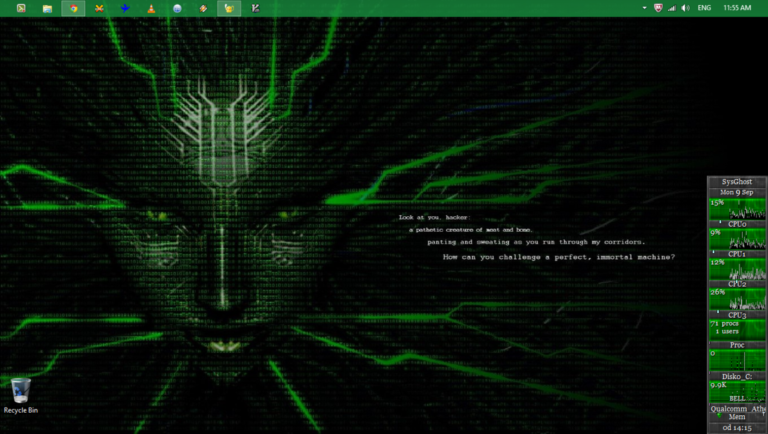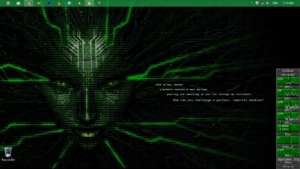 If we talk about the best Northern light, and if you want to brag to your friends that you're a hacker, you should use this Hacker theme for Windows 11.
If you use it, your computer will believe you are working on difficult software with a green accent and a black background, giving the impression that you are a hacker. In addition, it provides a great collection of simple black wallpapers that complement the hacker aesthetic. UltraUXThemePatcher, an external app, is required for installation on a Windows 11 PC.
You must install UxThemePatcher and copy it to the AppData\Local\Microsoft\Windows\Themes folder before selecting it from the Windows Personalization menu.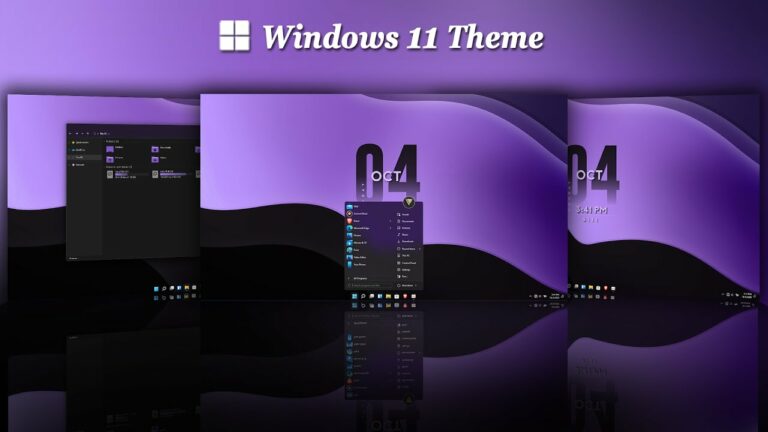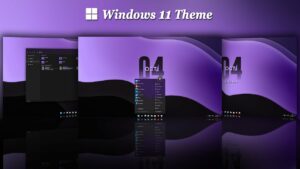 Next in our list of the Windows 11 themes free download is Lovelace. It is the best option for Windows 11 dark themes if you're seeking a dark aesthetic theme. It is among the best Windows 11 themes for Desktop 2022 (Free).
The theme features vibrant hues, gradients, flat icons, and deep, dark hues. If you don't like it to be entirely dark, you can select between light, light-dark, and completely dark settings.
In addition, dark skins are available for various apps and Windows features, such as the Start menu and desktop backgrounds. You may install the theme for free with UXThemePatcher for Windows.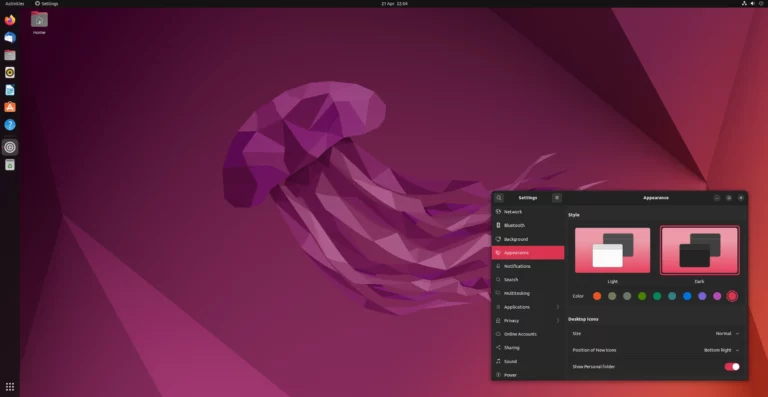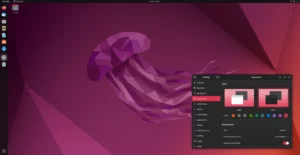 If you enjoy Ubuntu and desire a similar appearance on your Windows 11 PC, Ubuntu Dark theme is for you. It provides a taste of the Ubuntu operating system by offering choices for customization and flat icons. In addition, it is a lightweight theme that operates efficiently on a low-end Windows 11 PC.
It modifies the Start menu, icons, file explorer, and numerous other Windows 11 components and apps.
Additionally, its grayish-dark tint is comfortable on the eyes. You can install it on your Windows 11 computer with UXThemePatcher.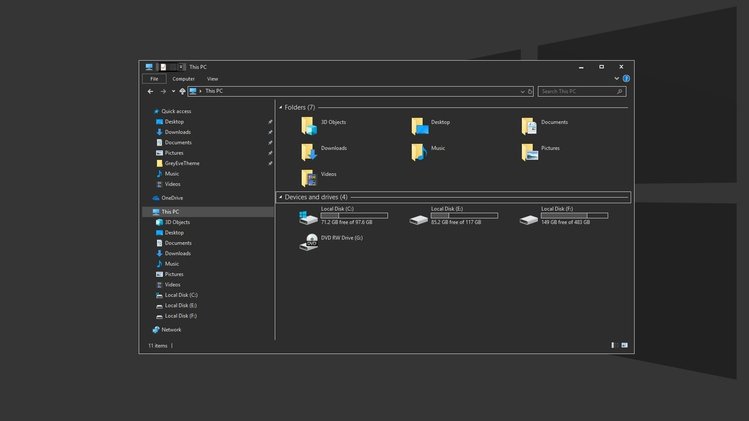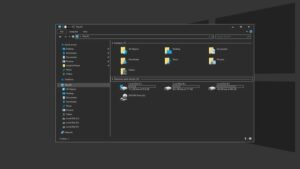 The Grey Eve theme is one of the best Windows 11 Dark Themes available. It features a dark greyish appearance with white borders across all Windows 11 elements and apps.
Besides, it modifies the Start Menu, Settings, File Explorer, desktop background, and other apps to give a minimalistic experience. It is a high-contrast theme for Windows 11 that requires a few system-level modifications. This theme does not require an extra app installed on a Windows 11 PC.
Download the theme file and set it in the AppData\Local\Microsoft\Windows\Themes folder on your computer.
Once completed, it can be selected from the Personalization area of the Windows settings. Alternatively, you can install it by double-clicking the .themepack file.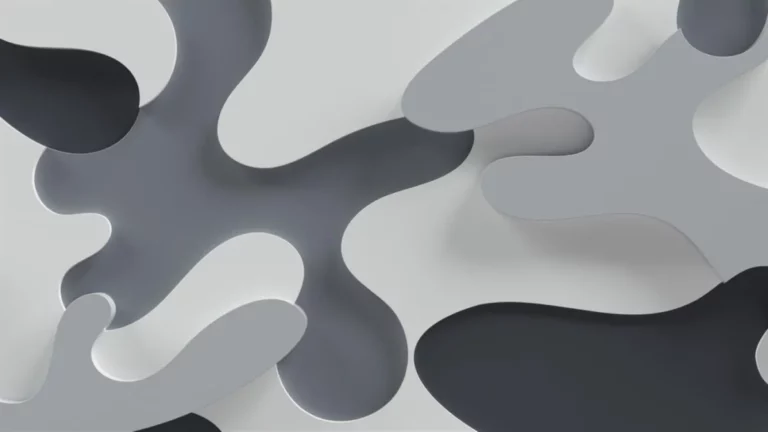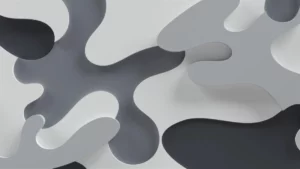 Go dark in the desert with Microsoft's Nightfall Camo theme for Windows 11. In addition, we receive some rare Windows 11 Dark Themes and wallpapers in full HD that come to life on a larger display.
Click here to install this dark theme straight from the Microsoft Store. No complex configuration or settings are required to install it on your Windows PC.
ALSO SEE: AI Video Generators
Combining blue and deeper hues creates a color scheme appropriate for consumers with extended screen usage. With nine dark wallpapers, this dark theme for Windows 11 is ready.
How to Install Custom Themes on Windows 11 Device
When installing a Microsoft theme, you may either download it from the Microsoft Store or double-click it to apply it.
If it is not a Microsoft theme, follow these steps to install it on your Windows 11 PC.
NOTE: You should make a restore point before running UltraUXThemePatcher on your Windows 11 PC to prevent data loss.
Download SecureUXTheme, UXThemePatcher, or UltraUXThemePatcher on your Windows 11 PC.
Download & paste the theme files in the C:\Windows\Resources\Themes folder.
Select the theme from Control Panel > Appearance and Personalization > Personalization. Some third-party themes include their installer, eliminating the need for additional software.
Conclusion
Thus, these were some of the top Windows 11 Dark Themes. Most themes may not require additional software, while others may require UltraUXThemePatcher, SecureUXTheme, or UXThemePatcher.
If you believe we overlooked any outstanding Windows 11 Dark Themes, please list them in the section below. Also, please provide your preferred Windows 11 dark theme.
FAQs on Dark Windows 11 Themes
What is the best Windows 11 theme?
While Windows 11 offers numerous dark themes, BIB3 and Lovelace are the best. However, your preferences will determine whether you prefer a different theme over them.
How to customize Windows 11 with themes?
To personalize your Windows 11 PC, you can install theme packs using apps such as UltraUXThemePatcher, SecureUXTheme, and similar programs.
Where can I find theme packs for Windows 11?
There are several available Windows 11 Dark Themes on the Microsoft Store. In addition, you may find theme packs for Windows 11 PC on websites such as DeviantArt, Themepack.me, and WindowsThemePack if you don't like the ones included.