While browsing your computer, you may encounter multiple files in various formats. One of the most mysterious files is of the .DAT format. We refer to it as one of the most mysterious formats because it cannot be opened with a simple double-click.
Therefore, here are some of the best methods for opening DAT files on your computer. But first, we need to learn more about these DAT files.
What are DAT Files?
DAT files are data files that store and execute data for one or more software on your computer. It also contains the attachments of damaged emails.
These files are typically found in folders containing DLL (Dynamic-link library) or other shared libraries.
How to Open DAT File Online and Read It?
Note: Before running the techniques indicated below, you should scan the file with an antivirus program to identify potential security risks.
Method 1: Using Text Editor
A text editor like Notepad is one of the most common tools to open DAT files online. However, the DAT file is likely not a text file, preventing you from opening it using a text editor.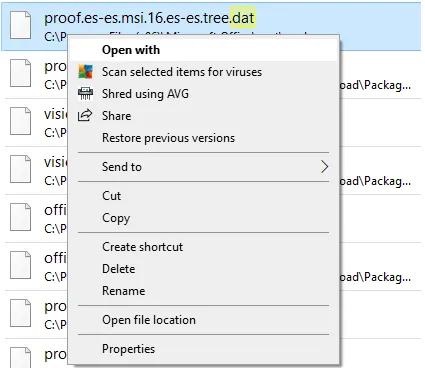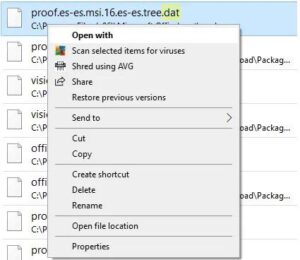 Follow the simple steps below to try opening a DAT file by using a text editor.
Go to the location where your .DAT file is stored and right-tap on it.
Choose the Open with option from the drop-down box.
A new window, 'How do you want to open this file?' will show on your screen. Choose 'Notepad' from the list of options available on your screen.
If your DAT file is a text file, Notepad will be able to open it and display its contents. Additionally, if you have any other text-editing software installed on your PC, you can use it to open DAT files.
Method 2: Use an Online Email Attachment Opener
As discussed previously, DAT files may include damaged email attachments. In this case, you can use an online email attachment opener.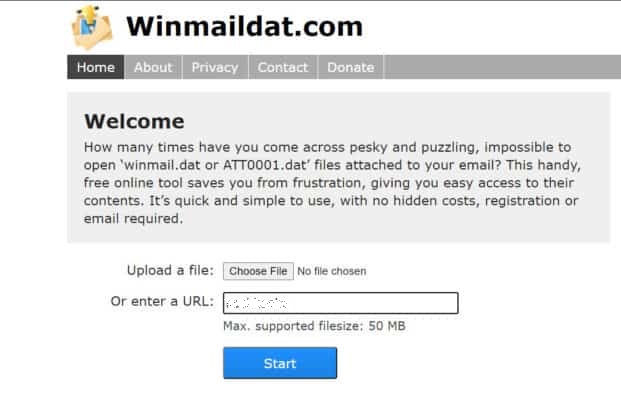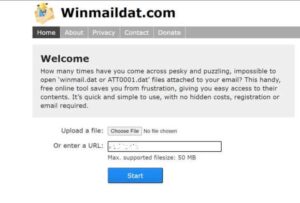 Here, we shall open .DAT files using the Winmaildat.com website. To do so, follow the instructions indicated below.
Launch a web browser on your computer and enter the link to website mentioned above.
Click the 'Choose file' button and then use the resulting dialogue box to navigate to the location where your DAT file is saved.
Choose your .DAT file and tap on 'Open' to upload it on this website.
Now, tap on the 'Start button to initiate the analyzing process.
After the file has been analyzed, you may visit this website's 'Results' page to view the uploaded .DAT file's contents.
Additionally, you can download the analyzed file to your computer to store or share it. You must open the downloaded file using the app saved on your computer.
Method 3: Using TextEdit on Mac
How to open DAT File on Mac: The method for opening .DAT files on a Mac differs from that of Windows. TextEdit may be used to open .DAT files on a Mac by following the steps below.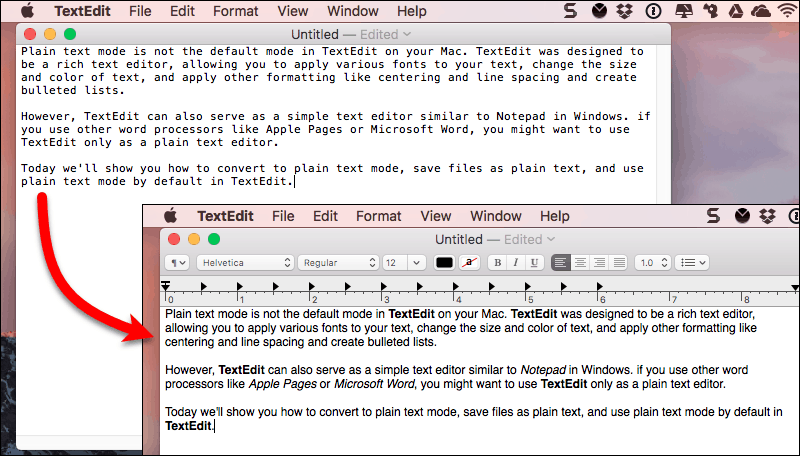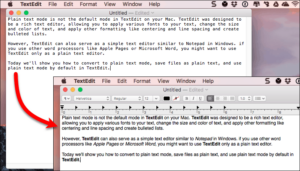 Launch TextEdit on your Mac.
Drag & drop your .DAT file in the TextEdit window.
TextEdit can display your file's contents if it is a text file. If not, you must use a different software to open your .DAT file.
Method 4: Ask sender for its program of origin
This method only applies if you've received a .DAT file as an email attachment or if a friend has transferred it to your computer.
ALSO SEE: Check Traffic on Google Maps
Contact the email's sender or your buddy and inquire about the original file's creation program.
Find the .DAT file on your computer and right-click it. Then, choose 'Rename' from the drop-down menu that appears on the screen.
Since you are familiar with the original filename of the .DAT file, enter the file extension required to open the file in that program.
Now, save the changes you have made and open the changed file using the app that was used to generate it initially.
Conclusion
These are some of the most helpful methods for opening .DAT files on your computer in the year 2022. However, as the DAT file's original contents are unknown, it is a trial-and-error procedure. Please let me know in the comments below if we need to look into a similar way to access DAT files.