With the Omicron version spreading like wildfire, it's best to remain indoors and play your favorite video games. Epic Games, Inc. presents a collection of games that will exceed your expectations. If you possess a gaming console such as an Xbox, PlayStation 4 or 5, or even a Nintendo, you should think about installing Unreal, Fortnite, Gears of War, and the Infinity Blade series. Before you begin, you must realize that these first-person and multiplayer games must be installed and enabled at epicgames.com/activate.
Apart from bringing you through the activation process step by step, I will also discuss how to sign up for an Epic Games account (if you don't already have one) and detach your gaming console from your EG account.
Epicgames.com Activate on Your Xbox Console
To activate your Epic Games account on Xbox Console.
Turn on your game console & navigate to the Xbox Windows Store to install the game.
Launch the game on your Xbox.
You will now be requested to connect an Epic Games Account. (If you don't already have an account, you may create one to save your progress and game data.)
Tap the Link an Account option.
A new pop-up will appear, carrying the activation URL & 8-digit code.
Open epicgames.com/activate on your mobile or computer, then enter the activation code to link Epic Games Account with your Xbox account.
Tap the CONTINUE button to access the sign-in page.
Now, enter your Email Address and Password, or you can choose your Facebook or Google account to sign in.
When you tap the Log in Now button, you'll get a confirmation message on the screen.
Your TV screen will instantly refresh after a successful sign-in.
Now your device is activated on your account and is ready.

Steps to Connect Epic Games Account to PS4 or PS5
Epic Games is compatible with PlayStation 4 and 5. By connecting your Epic Games account to your gaming console, you can play all three Fortnite editions – Fortnite: Save the World, Fortnite: Battle Royale, and Fortnite Creative.
Install & launch your game on your PS4 or PS5.
Now, tap Link an Account.
Your TV will now display an 8-digit activation number. (The activation code is only suitable for 10 minutes.)
Simply visit Epic Games activation URL – epicgames.com/activate on another device.
Now, type the registration code in the given field and tap Continue.
Enter your Email Address & Password to sign in to your Epic Games account on the following screen.
When signed in, you'll see a confirmation message.
You're all set to play Fortnite on your Playstation console.
How to Activate Epic Games on Nintendo Switch at epicgames.com/activate
If you own a Nintendo, here is how to link your Epic Games account.
Note: The below-mentioned steps are given for activating the Epic Games Fortnite at epicgames.com/activate.
Launch Fortnite on Nintendo.
Tap the Link an account option.
On the next screen, you'll see an activation code. (Save the code.)
Next, open a web browser on your computer or mobile device, then go to epicgames.com/activate.
Afterward, enter the activation code that appeared on your TV screen and tap "CONTINUE."
Sign in to your Epic Games account by using the login credentials
On the screen, you'll notice a SUCCESS message that says, "Your device has been activated on your account and is ready." Also, "Your device's screen will update momentarily."
Now your Epic games account is linked with your Nintendo account.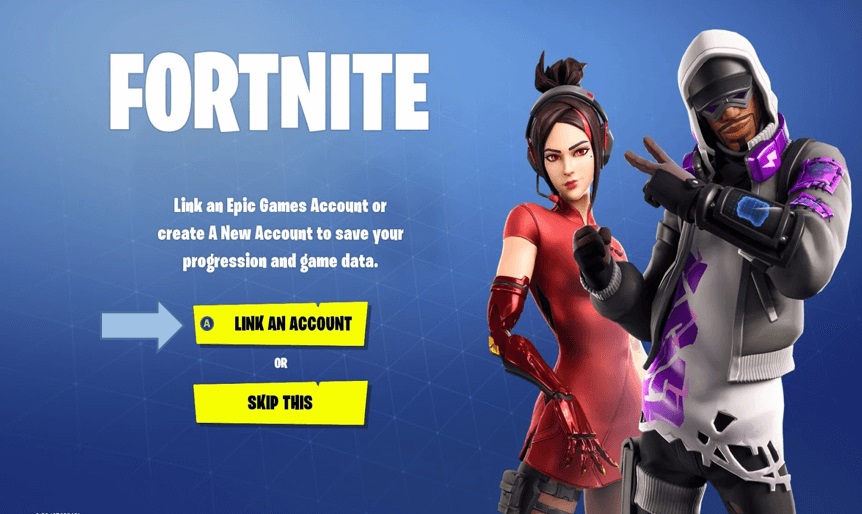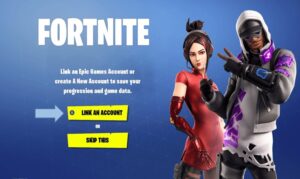 How Do I Create an Epic Games Account?
Go to epicgames.com/activate and sign up for an Epic Games account to activate your Epic Games account. The steps for creating a new Epic Games account are provided below.
To create an Epic Games account, simply go to the signup page.
Select how to would like to sign up.
You can sign up by email or choose an account (Facebook, Google, Nintendo Account, Xbox Live, or PlayStation)
Choose the option & follow the on-screen instructions to create your new Epic games account.
How to Disconnect Console Account from Your Epic Games Account?
Follow the below steps to disconnect your Console account.
Log into your Epic Games account.
Now, follow the on-screen instructions to verify your email.
Now, go to your Connected Accounts page.
Tap DISCONNECT (below the console).
You've successfully disconnected your Epic Games account.
ALSO SEE: Activate Unreal Mobile SIM Card
Best Epic Games
Here is a list of top-selling Epic Games that you should consider.
Fortnite
Rocket League
God of War
Dauntless
Chivalry
Kena: Bridge of Spirits
Warframe
Conclusion
I hope the methods above help you connect your gaming console account to your Epic Games account. If you encounter an issue, restart the activation procedure until the Success message appears on the screen.
Frequently Asked Questions
What should I do if I receive an error while attempting to enter into my Epic Games account?
It suggests you're signed into a console account that isn't associated with Epic. Make sure you log in to Epic Games with this link.
How to connect a console account to my Epic account?
To play Epic Games on your console, you should first activate Epicgames at epicgames.com/activate using an activation code. After that, you'll be able to login in using your account.