UNREAL Mobile is an MVNO that runs on the AT&T and T-Mobile networks. If you have purchased an Unreal Mobile SIM card and intend to take advantage of 5G speeds on the GSMA network, you must activate it before making or receiving calls or using cellular data. You can activate the Unreal Mobile SIM card by visiting unrealmobile.com/activate and following the on-screen instructions. To assist you with the activation procedure, we have created some simple steps.
How to Activate UNREAL Mobile at unrealmobile.com/activate
If you have already configured your Premium Unreal Mobile SIM card, now is the moment to activate it to begin using it. The activation procedure is straightforward; all you have to do is follow the Step-by-Step guide to activate UNREAL Mobile at unrealmobile.com.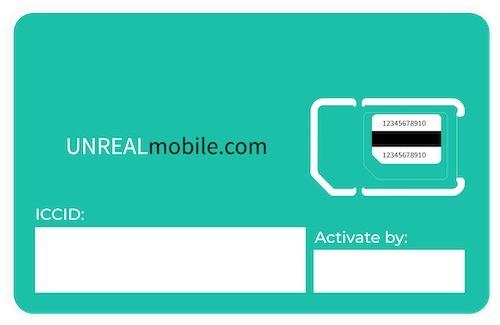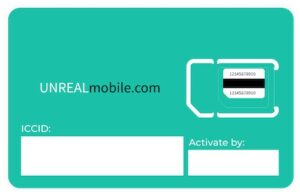 Grab your mobile or computer & launch a web browser.
Simply visit the activation page – unrealmobile.com/activate.
Here you'll be prompted to enter your SIM card number.
Now, input the 16-digit ICCID code located on the back of your SIM card.
After entering the ICCID number in the given field, tap Validate.
Next, log in using the account credentials you created during the SIM card order process.
When it verifies the SIM card number & login details, you must choose a phone number or Port Your Existing Number.
Insert the SIM into the phone, then wait for the setup text message.
Now, your UNREAL Mobile Premium SIM card is active.
Note: If you are porting an existing number, ensure that the transfer is completed throughout this activation step. It would help to wait until the number transfer is complete before proceeding with the remainder of the steps. At https://www.unrealmobile.com/my-lines, you can check the status of your porting request.
How to Transfer or Port Your Existing Number to Unreal Mobile
If you wish to migrate your existing phone number (from another carrier) to your Unreal Mobile account, you must do so during the activation procedure. If you do not transfer it during the activation procedure, you will be unable to do so afterward. As a result, you must select the Port Your Existing Number option and enter all essential porting information during the operation. It is the procedure to follow.
Go to unrealmobile.com/start on your computer or mobile browser.
Now, enter the SIM card number.
Afterward, log in using your Unreal Mobile account credentials. (email & password)
Choose Transfer Over Your Existing Number.
Next, enter all the necessary details carefully. (Only enter the correct info for a seamless experience.)
After a successful number transfer, follow the above steps to Activate Unreal Sim Card at unrealmobile.com/activate.

FAQs
How can I resolve an "unsupported zip code" problem during activation?
A zip code in the United States of America is necessary to complete the activation process. As a result, I recommend activating the new SIM card using a zipcode from a major city. Your new phone number will be determined by the zip code you activated.
How do SIM cards work?
SIM cards provide the following information: a phone number, network authorization information, contact lists, call history, and text messages. When an Unreal Mobile SIM card is inserted into a compatible device, it establishes an Internet connection and cellular services. Remember that SIM cards emit signals to other devices configured to receive and read them.
ALSO SEE: Activate The Weather Channel
My Unreal Mobile SIM card isn't working?
It would assist if you verified that your phone is compatible. Additionally, you can check your coverage, APN network settings, and so forth.
Can I use an Unreal SIM card to make international calls?
You can call more than 80 countries.
How to contact Unreal Mobile customer support?
Go to the official website and tap the live chat button on the bottom of the screen.