Play Nintendo Switch Games On PC: The Nintendo has unveiled the Nintendo switch lite, a portable version of its wildly popular system. The primary distinction between the two is that the original Switch can be played on a television or handheld, whilst the Lite can only be played handheld.
Suppose you're considering purchasing a new Nintendo switch or lite but are unsure whether you'll enjoy their game library. In that case, you may download Yuzu Switch Emulator to play Nintendo games on your PC. Unfortunately, the emulator is still at work. The Vulkan backend has been left out. Additionally, performance is spotty on all but the fastest processors. It does, however, work, and popular games such as Super Mario Odyssey can be run on your PC.
Solution:- How To Play Nintendo Switch Games On PC
Today, we'll look at how to set Yuzu. Following that, we'll discuss some of Super Mario Odyssey's performance metrics. There is one critical mind to remember. Piracy is not tolerated on our site. It is critical that you only utilize Switch games that you own with Yuzu. To make them work, you must first extract the decryption keys. The Yuzu Github page includes an easy-to-follow step-by-step guide on how to accomplish this. Well, You might want to take a look at that first before continuing with this guide. You will require the title.keys, and product.keys for the game you intend to play.
Before we begin, allow me to provide a brief guide of my hardware platform. While Yuzu is compatible with a wide variety of operating systems, it is still a very resource-intensive program. If you're not running a dedicated current gaming system, now is an excellent time to upgrade. Unfortunately, you just will not obtain playable framerates.
Our Evaluation Platform
CPU: Ryzen 1600, overclocked to 3.6 GHz

GPU: RTX 2070 Super, overclocked to 1980 GHz

RAM: 16GB of Dual-channel DDR4 RAM at 2733 MHz

Storage: 128GB Foresee M.2 SSD + 240GB Kingston A400 SATA SSD

Motherboard: Gigabyte B450 DS3H

Power Supply: Cooler Master MWE 550 Bronze
For comparison, if you expect comparable performance, a Haswell i5 or i7 processor, such as the i7-4770K, is the bare minimum. At the very least, you'll want a 1050 Ti GPU. If you intend to run at higher resolutions, a GTX 1070/Vega 56 is a good place to start. But, again, this will not run well on standard laptop hardware. With that out of the way, let's begin the configuration procedure.
Download Yuzu
Yuzu can be installed in two methods. First, you can download the Web installer from the Yuzu website or straight from Github. We'll demonstrate how to accomplish both. However, the straight Github download was faster in my experience.
To install the Yuzu Web Installer, set these steps:
1- Click here to see the Yuzu Downloads page.
2- Click the Download button.
3- Once the installer has been downloaded, run it as administrator.
4- Click the Install button.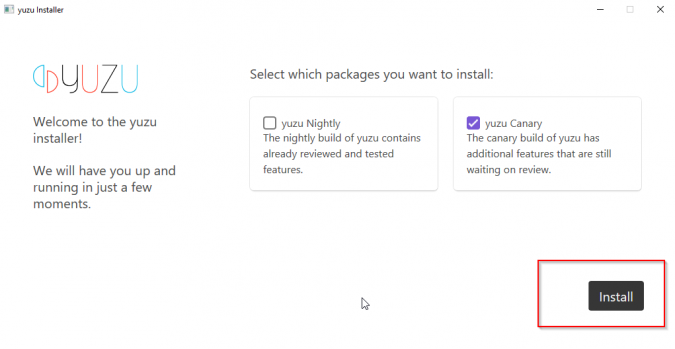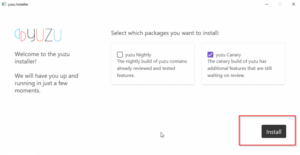 5- Copy the prod.key and title.key files to the Yuzu AppData folder. It is available here: C:\Users\(Username)\AppData\Roaming\yuzu\keys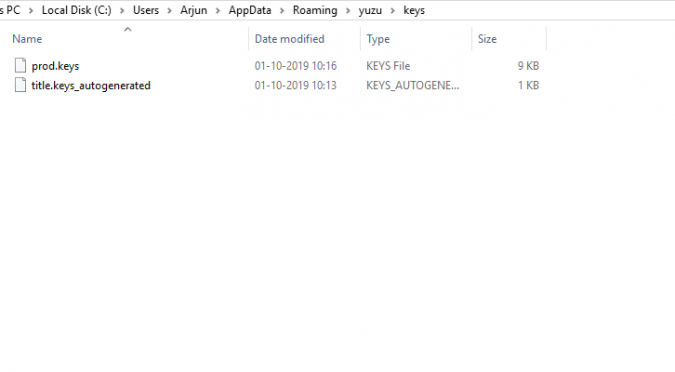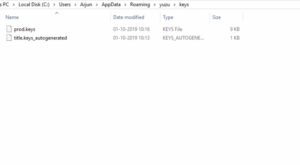 To explicitly set the Yuzu Github build
1- Click here to access the Yuzu Github canary release channel.
2- To download Yuzu, click on the URL marked in the accompanying screenshot.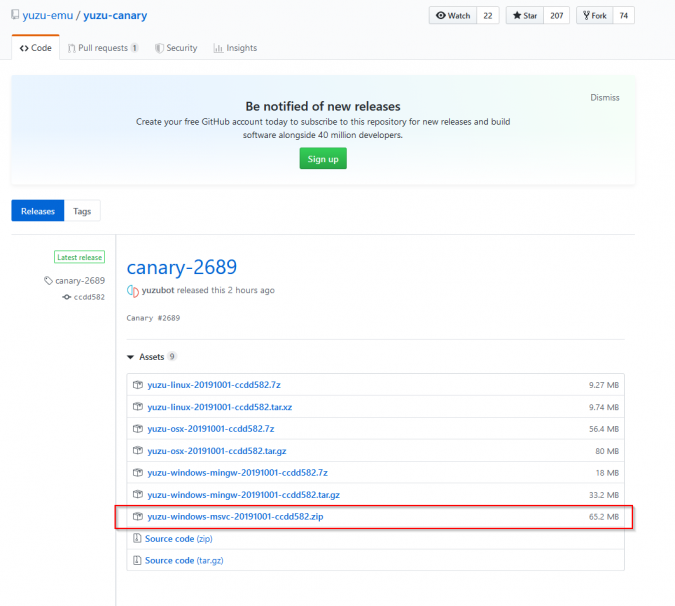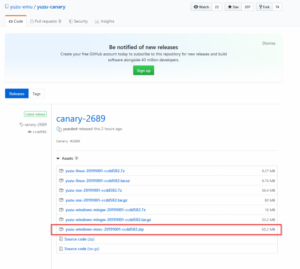 3- Using a Zip extractor, extract the files to a location of your choice.
4- Once, run Yuzu. This can be accomplished by right-clicking yuzu.exe and running "Run as administrator." This will set the key folder.
5- Move the prod.key and title.key files to the Yuzu AppData key folder. We discussed how to accomplish this previously.
The Web installer is easier to set. However, the download speed was unpredictable in our experience. Even with a 50 Mbps connection, it took more than ten minutes to reach 20%. In a matter of seconds, I downloaded the Github version.
Solution:- How To Play Games On Yuzu
To be safe, we recommend reading this guide on how to dump valid versions of games you hold on a Switch before utilizing them in Yuzu. However, if you own the game's license and live in a jurisdiction that permits it, you can obtain Switch game screenshots. These files have the.xci or.nsp file. This can help you save time when it comes to emptying the file. Here, we're utilizing a Super Mario Odyssey.nsp. To play a game on Yuzu, follow these steps:
1- Run Yuzu as administrator: If you used the Web installer to install Yuzu, the executable would be located in your Local AppData folder, as follows: C:\Users\(Username)\AppData\Local\yuzu\canary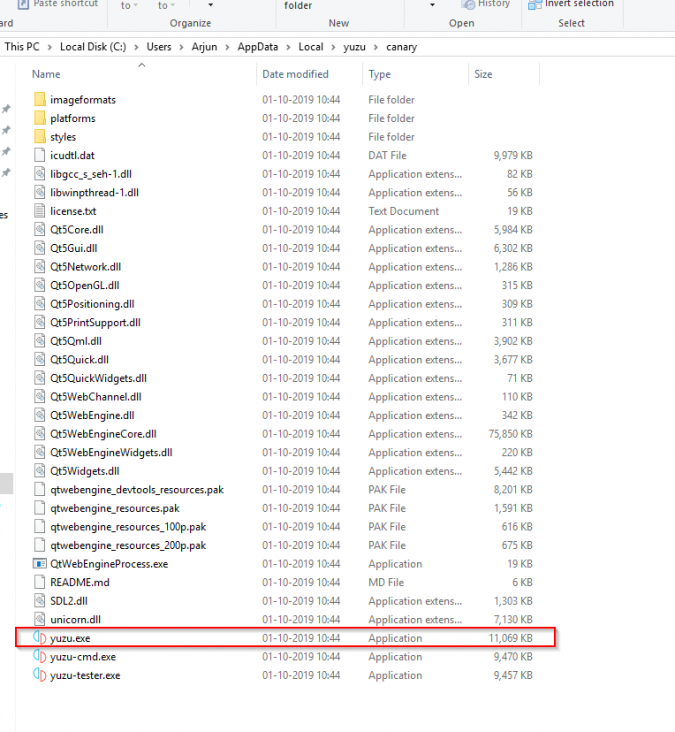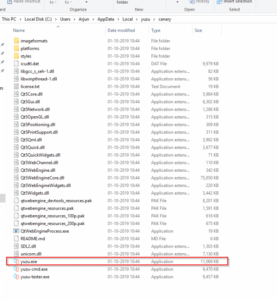 2- Load The Game Picture: Select File, then Load File, and then your Switch game image.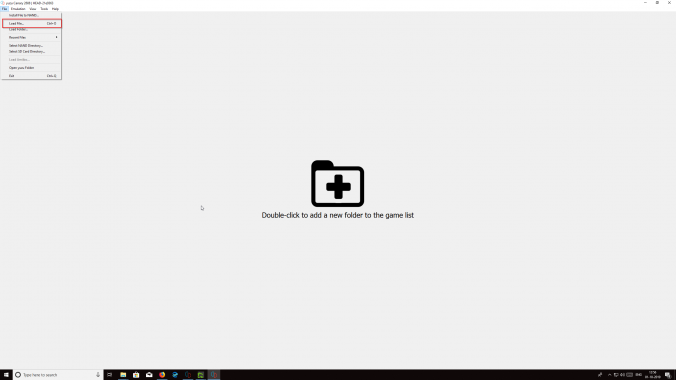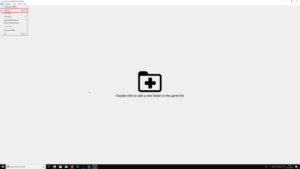 3- You may now begin playing. Alternatively, you can navigate to Emulation, then Configure, and configure controls to your liking.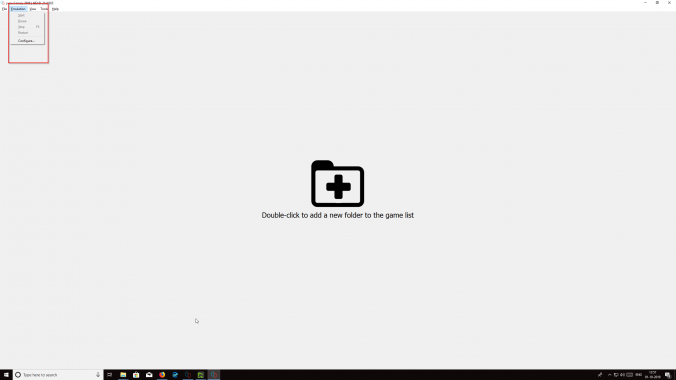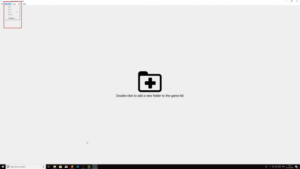 How Does Yuzu Perform?
I've included a snippet of Yuzu's gameplay here. It was captured with the aid of FRAPs. While the amount of in-game performance recording enabled is slightly higher, the overall scenario is easily observed. Yuzu has a great deal of difficulty. You can fine-tune the emulator by enabling the Asynchronous GPU setting in the setup panel's Graphics section. Even so, Yuzu occasionally struggles to keep 30 frames per second in-game. Due to the frequent loading of shaders, considerable hitching and stutter occur. This will pass with time.
Even yet, it is a terribly harmed experience. The primary limiting factor is the stutter. Once a region has been loaded, Super Mario Odyssey frequently runs at a frame rate of 50-60 FPS. However, if you continue running, the framerate will run to degrade. Another issue is that because the game employs dynamic resolution scaling, a poor framerate results in the resolution being reduced. As a result, the image becomes hazy. In general, this is not the optimal approach to play the game.
Should You Use It Now?
This is not intended as criticism. However, it's worth noting that the Switch is an eighth-generation system. It runs a large number of the same games as the PS4 and Xbox One, including Doom. The fact that Yuzu is currently providing 60 frames per second in some areas after only a year of development is significant. Well, For the time being, we recommend against using Yuzu unless you have a top-tier overclocked processor. For the remainder of us, another year's worth of cumulative upgrades should restore playability to the emulator. We'll keep an eye out and notify you.