Apple products are not particularly well-known for gaming, but there is a sizable market for Best Mac Games (2022), and the Free list is growing daily. Numerous simulation games, a sizable selection of strategy games, and ever-growing shooting and action games are all available to customers on their MacBook. So, let's take a tour of the Best Mac Games; I've included a list of each Free Mac Games system requirement so you can get started quickly!
Best Free Mac Games You Should Play
There are numerous titles to choose from, including action, shooting, racing, strategy, and multiplayer online role-playing games. So let's start the best free Mac games in 2022 for casual and pro gamers.
1. Fortnite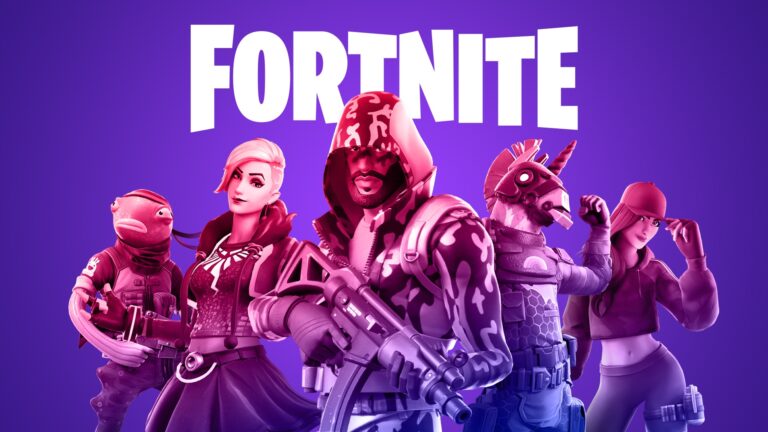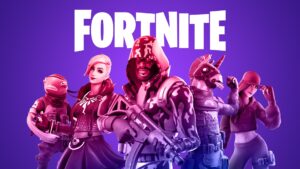 Genre: Shooting
System Requirements: OS 10.14.6, 4 GB RAM, 3.3 GHz Intel Core i3 Processor, Intel Iris Pro 5200 or better, 20 GB available space.
Fortnite is one of the best Free Mac Games available. Therefore, why is it not among our Top 3 Recommendations? The epic battle between Epic Games and Apple cannot be overlooked.
The fact that the tech titans have ceased updating Fortnite and removed cross-platform multiplayer capabilities has likely influenced people away from Fortnite in favor of other first-person shooting games.
2. Counter-Strike: Global Offensive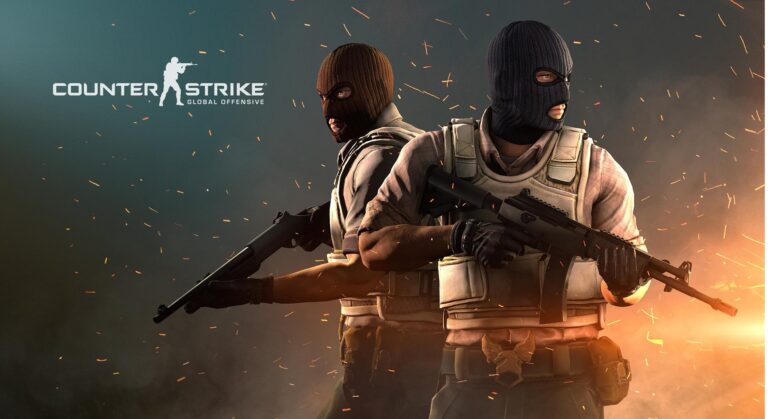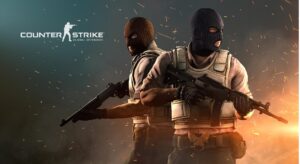 Genre: Shooting
System Requirements: OS 10.11, 2.0 GHz Intel Core Duo Processor, ATI Radeon HD 2400, 2 GB RAM, NVIDIA 8600M or better, 15 GB available space.
As you may already know, Counter-Strike: Global Offensive is a team-based first-person shooting game accessible on both Windows and Mac. It is the fourth installment in the Counter-Strike series and is widely regarded as one of the best free shooters for Mac users.
The game pits two teams against one another: terrorists and counter-terrorists. Both teams have their own distinct goals for the various game styles. It's worth noting that the Best Free Mac Games are pretty addictive, and you'll find yourself always striving to improve your performance in each combat to win one satisfying kill.
3. Path of Exile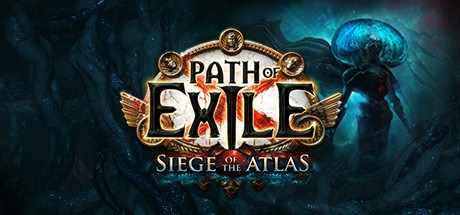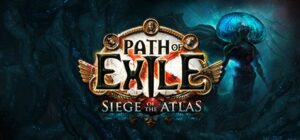 Genre: RPG
System Requirements: OS 10.13, 8 GB RAM, 2.6 GHz Intel Core i7 Processor, ATI Radeon Pro 450, 40 GB available space.
Well, Path of Exile is undoubtedly one of the Best Free Mac Games on steam available. The adventure game is set in Wraeclast, a gloomy fantasy world. You are a beleaguered Exile who must strive for power and vengeance against those who have slandered you.
The Diablo series heavily influence the game; however, Diablo is more oriented toward casual gamers, whereas POE is unquestionably more hard, severe, and complex.
4. Team Fortress 2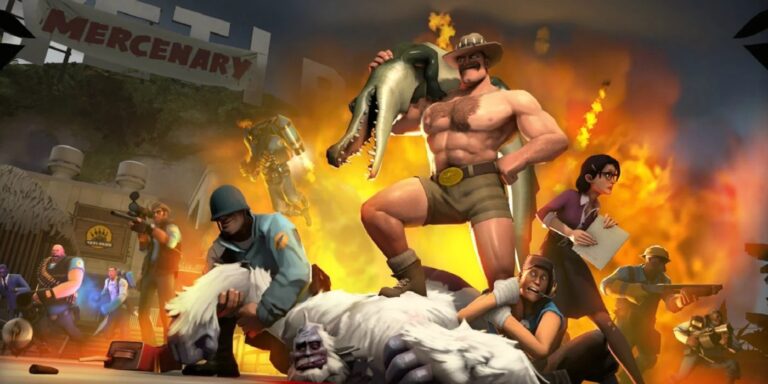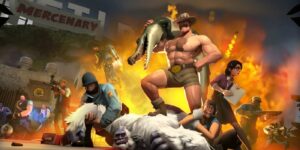 Genre: First-person shooter
System Requirements: OS X version Leopard 10.5.8 and above, 1 GB RAM, 1.7 GHz Processor or better, NVIDIA GeForce 8 or higher, 15 GB available space.
Millions of users cheered when Team Fortress 2 became a free-to-play game on Mac; they gained access to additional game types, maps, equipment, and the famous headwear.
TF2 is among the best Free Mac Games to play right now. It is the pinnacle of gun-focused action games, intricate team settings, nine distinct classes, and many collectibles.
5. EVE Online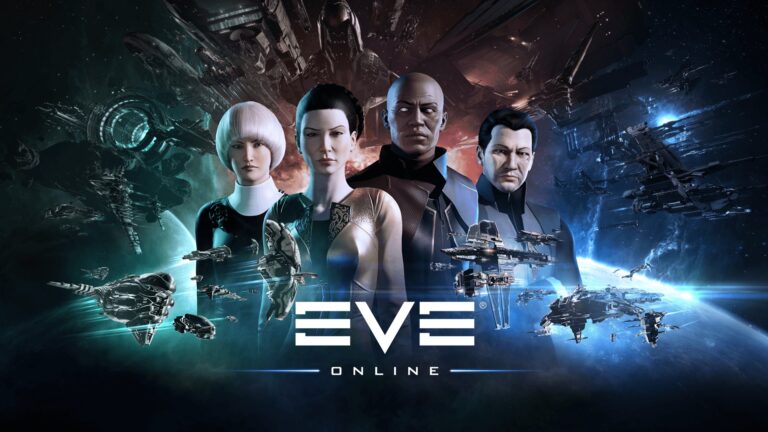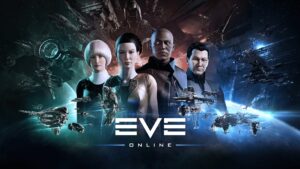 Genre: Space simulation, Multiplayer
System Requirements: OS: Mac 10.15, 16 GB or higher, Intel i5 Series @ 3.8 GHz or greater, AMD Radeon Pro 580 or better with at least 4 GB VRAM.
Are you looking for the best Free Mac Games? EVE Online is a community-driven spaceship MMORPG in which players assume the role of spacecraft pilots searching for fame, riches, and adventure in a complex yet intriguing galaxy.
You're exposed to various chances and activities with thousands of other players, including combat, piracy, trading, politics, and exploration.
6. Heroes of Newerth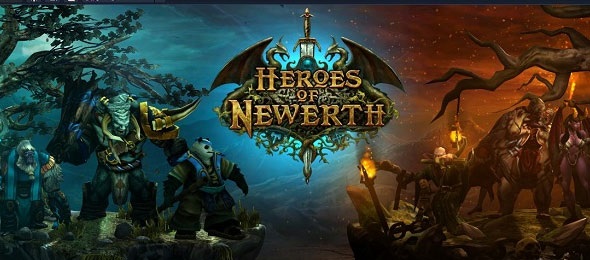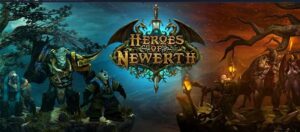 Genre: Action role-playing, Real-time strategy, MOBA
System Requirements: OS X 10.4 or newer, 2 GB of RAM, Intel Processor, 128MB fully OpenGL 2.0, 10 GB available space.
Heroes of Newerth, one of the best real-time strategy games, truly deserves to be included on the Best Free Mac Games list. The game's idea is based on Warcraft 3, with two teams of up to five players each taking on the role of unique hero units. Armed with AI-controlled armies, each user embarks on a mission to destroy the opposing team's base.
7. Octagon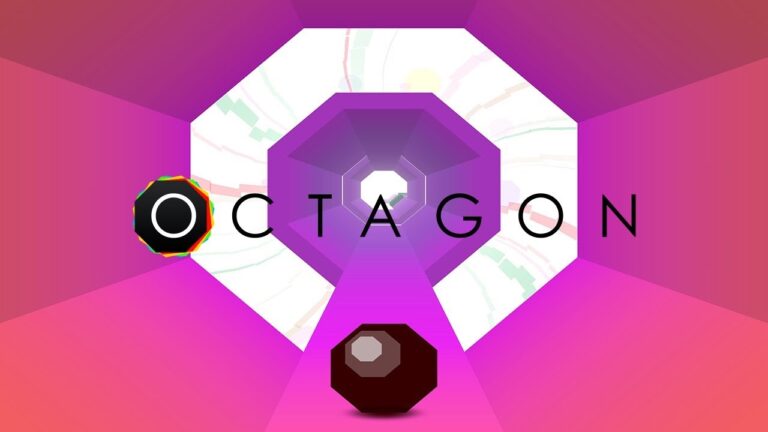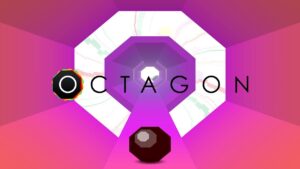 Genre: Arcade
System Requirements: Mac OS X 10.9, Needs a 64-bit operating system.
Octagon is not only one of the top free Mac Games but also one of the most lightweight Mac applications. It's a fantastic arcade game that grows in complexity and speed as you progress.
The game provides users with an ideal opportunity to put their reflexes to the test, with difficulty levels increasing every few moments. You'll discover various gaping holes in the tunnel and must use the arrow keys to turn in the correct way.
8. StarCraft 2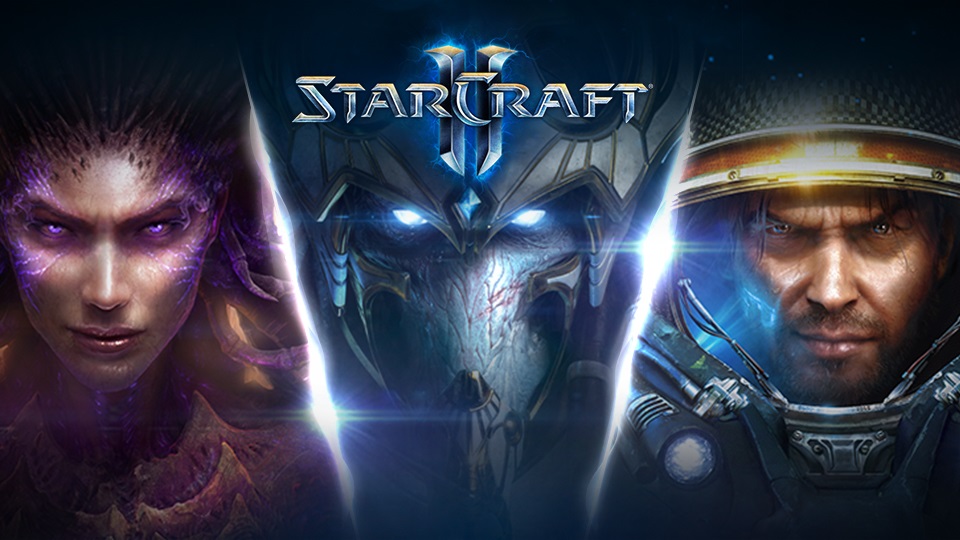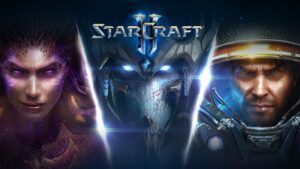 Genre: Strategy
System Requirements: OS 10.12, 4 GB RAM, Intel Core 2 Duo Processor, NVIDIA GeForce GT 640M, ATI Radeon HD 4670 or better, 30 GB available space.
StarCraft 2 is one of the best free Mac Games on this list. The real-time strategy title boasts the most intense and well-designed gameplay available. Furthermore, StarCraft is a popular sequel to StarCraft & Brood War video game, which acquired popularity immediately upon its 1998 release.
You'll see the return of three species from the previous game in this sequel, which features over 29 campaign missions and one hidden secret mission. You can even play unranked matches against human opponents or computer-generated opponents.
9. League of Legends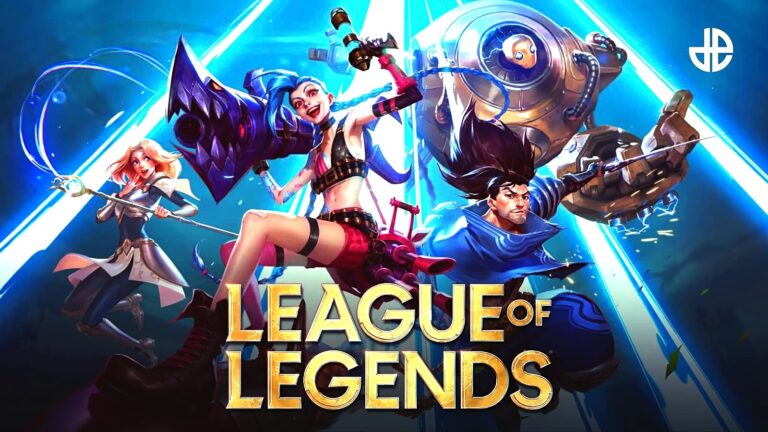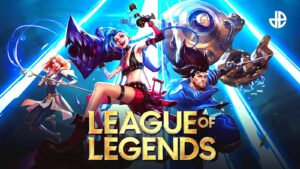 Genre: MOBA
System Requirements: OS 10.10, 2 GB RAM (4 GB is strongly recommended), 3 GHz Processor (with SSE2 support), NVIDIA GeForce 8600M GT, ATI Radeon HD 2600 or better, 5 GB available space.
If you're wondering for something a little more adventurous to play on your MacBook, go no further than League of Legends. In this free multiplayer games for Mac, you take on the role of a Champion who possesses incredible abilities and classic weaponry and is tasked with destroying the rival team's nexus, guarded by fierce guardians.
Each League of Legends combat lasts between 20 and 60 minutes, and as a Champion, you begin at a relatively low level.
10. Hearthstone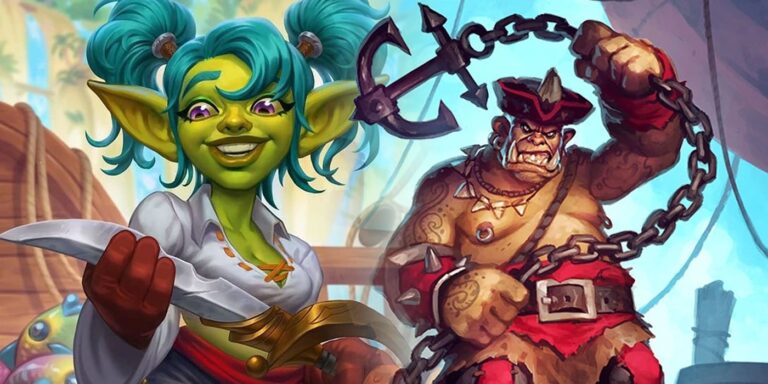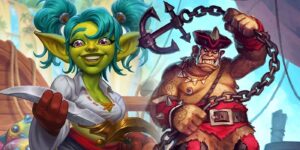 Genre: Simulation, Indie-game
System Requirements: OS 10.12, 2 GB RAM, Intel Core 2 Duo Processor, NVIDIA GeForce 8600M GT, ATI Radeon HD 2600 Pro, 3 GB available space.
Hearthstone is the next entry on the Best free games on steam for Mac (2022). It's an incredible card collector game with turn-based contests between players or between players and a computer opponent.
Once you begin playing the game daily, you'll earn cards that you may use to compete against other players in online battles.
11. Head Soccer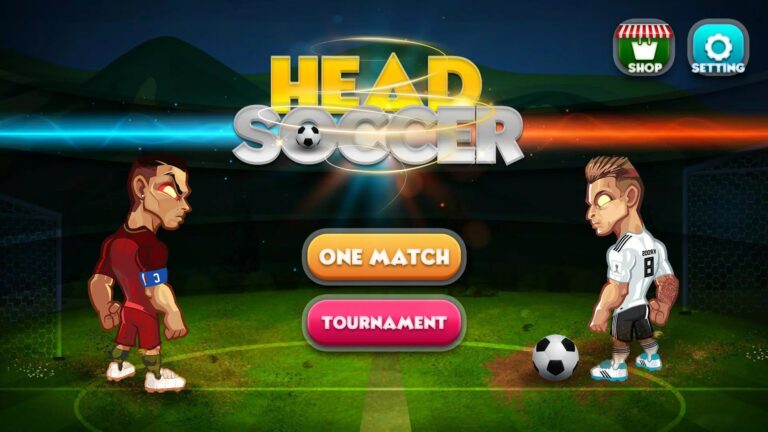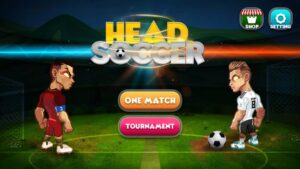 Genre: Arcade, Multiplayer
System Requirements: Intel, OS X 10.7 or later, 64-bit processor.
Head Soccer is one of the best and most enjoyable Free Mac Games available in 2022. As the name implies, the soccer game features simple-to-learn controls that anyone can pick up practically anyone of any age group.
The game offers over 69 characters, each with its unique shot, such as a dragon shoot or an ice shoot. Make the best use of them to win the competition. In addition, you can challenge your friends or other online players from across the world.
12. SuperTuxKart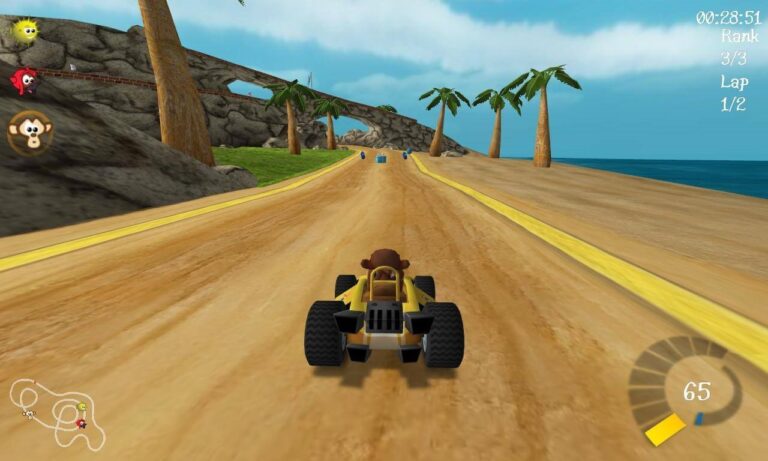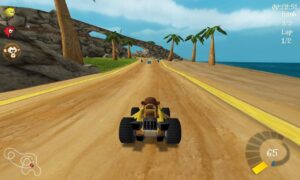 Genre: Racing
System Requirements: OS X 10.9.0 or later, 1 GB RAM, Intel Core i5 – 2.8 GHz, Nvidia GeForce 470 GTX or AMD Radeon HD 6870 WITH 512 GB of VRAM
Meet SuperTuxKart, a comprehensive 3D kart racing entertainment package. This game is designed to test players' driving talents while competing against friends or computer-controlled opponents.
Furthermore, it is among the best Free Mac Games, featuring numerous game modes and characters, each with their unique powers for passing other racers and crossing the finish line in the best position.
13. DOTA 2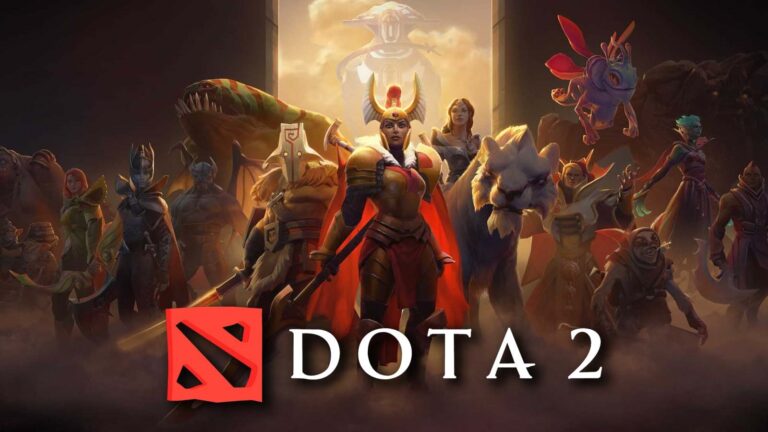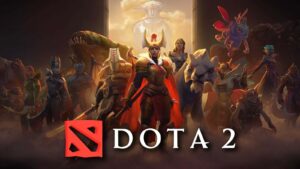 Genre: Auto chess, MOBA
System Requirements: OS X Mavericks 10.9 or newer, 4 GB RAM, NVIDIA 320M or higher, Dual-core from Intel, 15 GB available space.
Following that on our list of the Best Free Mac Games is DOTA 2 (Defence Of The Ancients), a Valve-developed multiplayer online battle arena video game. The game is split into two teams of five players each. Each player controls their unique character, "Hero," who possesses all powers and a variety of play styles.
Throughout the match, players collect points and other necessary things for their heroes to stay in the game and defeat the opposing team's players effectively.
14. Minion Masters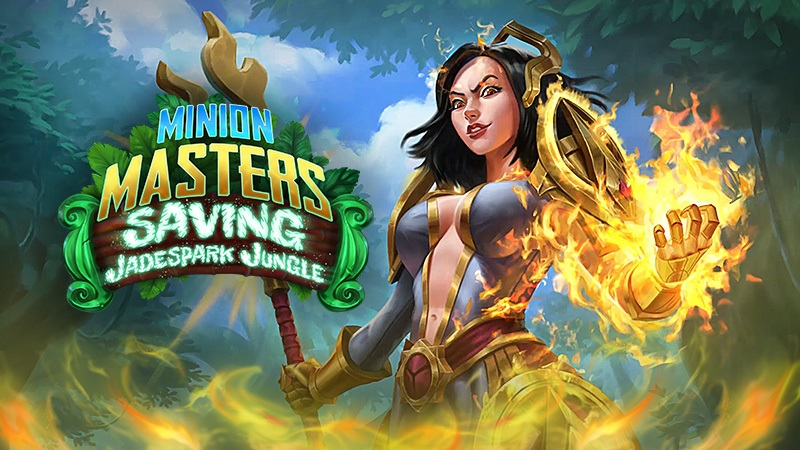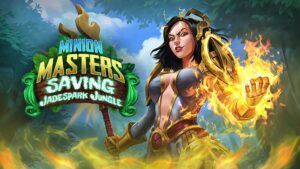 Genre: Role-playing game, Adventure
System Requirements: Mac OS X 10.12.4+, Intel Core i3, 4 GB RAM, 2.4 GHz or equivalent, 6 GB available space
If you are looking for the best Free Mac Games, then Minion Masters is a perfect choice. It is insanely simple and deceptively enjoyable. The game contains various Masters, each with unique powers and skills for collecting excellent minions. These minions include wonderful creatures, destructive spells, and hostile demons.
ALSO SEE: McAfee Antivirus Alternatives
Of course, it would be advantageous if you employed minions to eliminate the adversary's master successfully. Enjoy a variety of game modes and gain powerful minions!
15. Doki Doki Literature Club!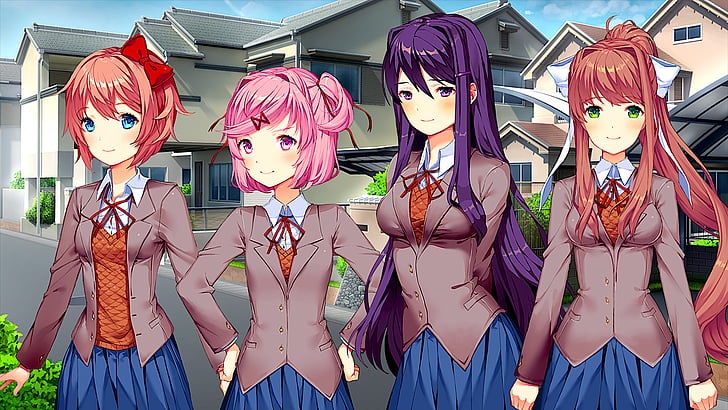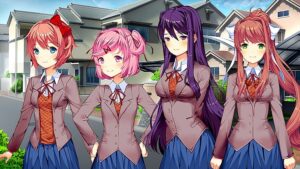 Genre: Horror
System Requirements: OS 10.9, 1.8 GHz Dual Core Processor, 4 GB RAM, 350 MB available space
Here's another top-rated free game for MacBook users with an unconventional tale told by a male adolescent. The plot begins when he joins the Literature club with the express purpose of wooing one of the society's four female members.
At first glance, the Free Mac Games App looks to be a lighthearted simulation game but soon breaks the fourth wall and becomes frightening.
Final Thoughts On Best Free Mac Games
So, Dear visitors, which Free Mac Games App would you recommend in 2022? Also, please feel free to leave your suggestions about games to play on Mac free in the below comments section!