Are you looking for the finest free animation software to use to produce animated movies? Not only are these pieces of software free, but they are frequently rather powerful. For professionals, this may not signify much since they have been experimenting with top-of-the-line software that is prohibitively expensive. However, for struggling artists, beginners, enthusiasts, and others interested in drawing, free software is more than enough and can even be life-saving. These pieces of free animation software should be credited to the internet and open-source community. Well, If you fall into one of the categories stated previously, it will be worthwhile for you to read the article.
4 Best Free Animation Software For Beginners
Free Animation Software For Beginners you can use.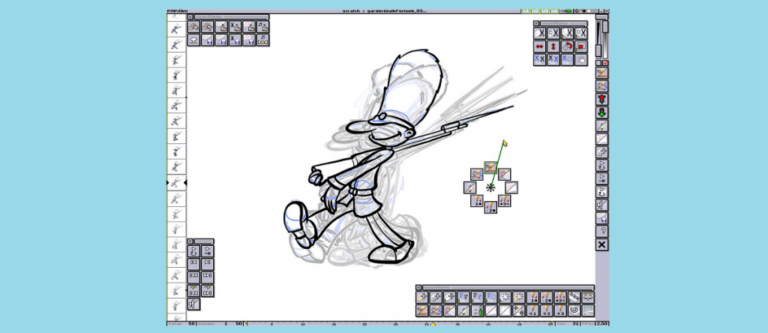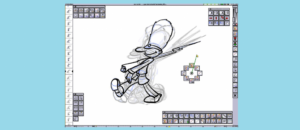 PAP 4.0 is perhaps the best free two-dimensional hand-drawn animation software available. Additionally, this is the greatest animation software for beginners. It was made as part of an indie effort by animators that are passionate about their work.
PAP 4.0 is a simple and lightweight app. It's classic light-table animation, complete with onion skinning, layers, and lighting setup, as well as blue and red pens for planning and creating postures and scenarios.
The software is quite easy to learn and navigate. It appears to be quite simple, but it has a plethora of features for traditional animation. We recommend that beginners read the official instructions on their website.
Apart from the tutorial, you should learn the icons and their functions; these icons are easy to spot because they are well-placed and arranged in a great minimalist window around the workspace. You will quickly discover that PAP 4.0 is capable of a large number of things.
PAP 4.0 includes support for the pressure-sensitive Wacom pen, which you can use in conjunction with the numerous shortcuts available to make your work easier and faster than before.
For professionals, PAP 4.0 can be used for planning or as a rough draught because of its animation. PAP 4.0 is capable of substituting for line tests, scanners, and cameras. It's also beneficial for animation professors and students. PAP 4.0 is suitable for almost everybody; it is lightweight, free, and consumes fewer resources on your computer.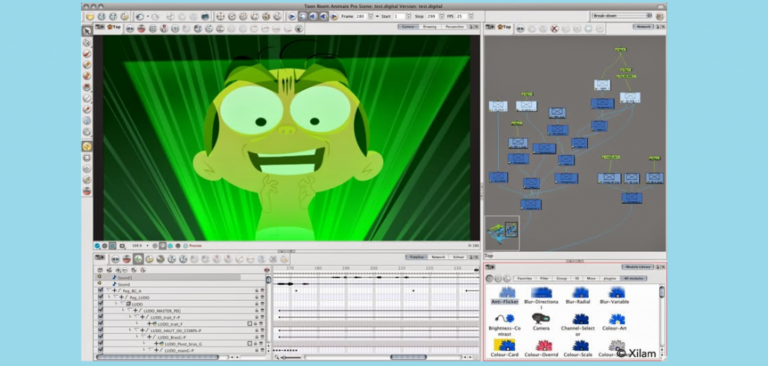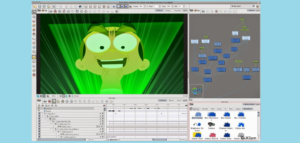 Toon Boom Animate Pro 3 is Emmy-winning animation software. The company has been in operation for almost 25 years. They are one of the leading developers of 2D animation software. Toon Boom Animate Pro 3 was created with students, freelancers, artists, and professionals in mind.
The software is not easy to use; there are numerous things to learn simply by navigating the UI. The more proficient you become with the software, the more proficient you will become at creating animations.
Simply keep in mind that the learning curve is greater than with other free animation software. Well, If you feel as though you've hit a brick wall, do not despair; it's difficult for everyone, especially beginners and students. You are not alone in your struggles.
Once you've mastered it, you'll realize just how powerful Toon Boom Pro 3 is. You may create frame-by-frame animations with a variety of features, including a pressure-sensitive pencil, texture brushes, onion skinning, and a feature called Bone Deform.
Toon Boom Animate Pro 3 is capable of creating animations ranging from classic to contemporary. The animations will make natural, adaptable, and fluid, depending on how they are created. It's essentially an all-in-one animation software that can help you save money and time during the animation process.
The diversity of animations that you may make is both fascinating and stunning. Anyone interested in becoming a professional animator should give this software a try. However, you'll need decent hardware to run it, as it's fairly resource-intensive. However, it's understandable, as professionals rely on it as well.
You can test their 21-day free trial to see if you like it before you buy it. Then, you have nothing to lose and may perhaps persuade yourself or your company to upgrade.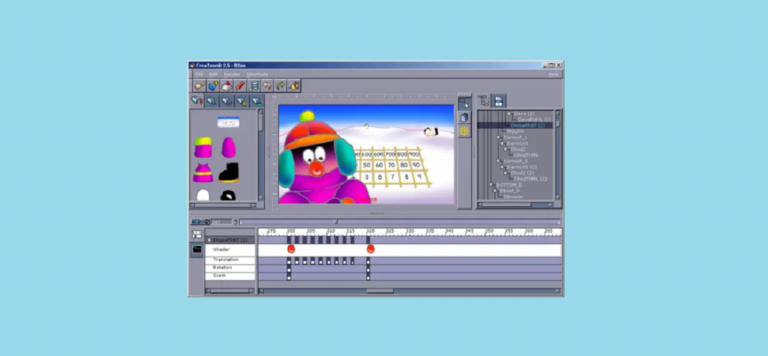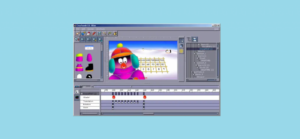 Creatoon is another excellent two-dimensional animation software for beginners. You can make a cut-out style 2D animation and enhance it with special effects.
The UI appears to be outdated, but that is partly because they are attempting to make it appear user-friendly and easy to learn or remember. It's really basic; however, there is no way to change the layout.
Creating 2D animations with Creatoon may be a lot of fun and distracts you from the reality that it's quite difficult. Creatoon was created exclusively for beginners interested in learning how to create 2D animations. Creatoon enables you to create 2D animations quickly and easily. Simply gather selected segments of the animation gradually and repeat them altogether. After that, you can add effects.
You can use a hand-drawn image or painting as the basis for an animation; Creatoon supports the following file types: BMP, TGA, JPG, PNG, and TIFF. Additionally, there are features such as automatic inbetweening, real-time previewing and editing, as well as the ability to merge bitmaps and vector images.
Creatoon performs an excellent job at encouraging you to practice and make animations. Because it is lightweight, it may be run on any machine. Additionally, the process of producing animations and viewing the final product is quick. Simply open it anytime the impulse to create animations strikes.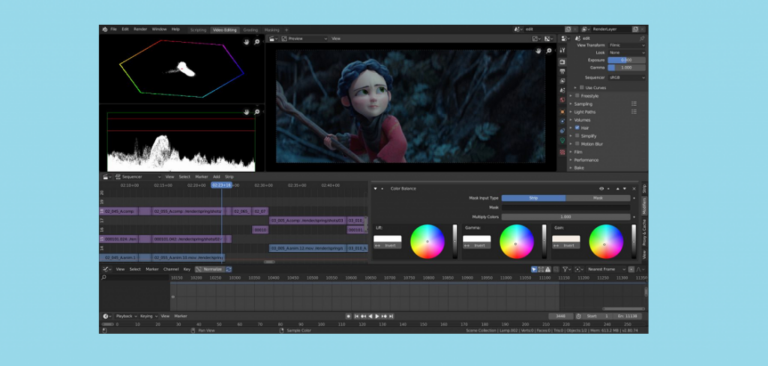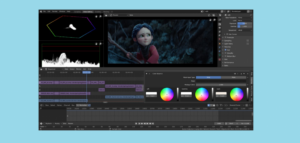 Blender is a well-known and contentious tool on the internet. It's a powerful and free 3D animator software that's ideal for specialists, scientists, video game enthusiasts or developers, studio artists, and other types of professionals.
It's open-source software that's been around and developed for a long period of time and has evolved into quite powerful software. Many people say that there is nothing else available that compares to Blender.
Previously, Source Film Maker, or SFM, was at the top of the list of 3D animation software, but Blender has dethroned it. Blender is not limited to 3D animations; it can also be used to create 2D animations. Alternatively, you can merge 2D and 3D models and fully animate them.
Having said that, there will be a severe learning curve. The UI might be impenetrable and perplexing due to the sheer number of features and commands to learn. However, the software can be used in conjunction with a wide variety of complex and state-of-the-art pieces of equipment, indicating that it is far from a toy.
For beginners, you should attempt to get your hands on it as soon and frequently as possible while reading community-created instructions. The community is prospering and would gladly assist you with your inquiries. In addition, this category covers a sizable number of professionals in the animation business.
Blender may be customized using Python by a more sophisticated user. All aspects of the interface, including the layout, colors, size, and fonts, can be customized. Additionally, the community offers hundreds of free add-ons.
Numerous large firms, including Epic Games, Ubisoft, and numerous Japanese animation studios, have financed and promoted Blender. As a result, the Blender should be the primary weapon and investment for anyone wanting to break into the profession of a 3D animator.
What, therefore, is so contentious about it? Blender, on the other hand, is extremely popular in the pornographic movie industry. While hunting for information or assistance with Blender, you may come across a few adult movie  animators. Simply use caution when using the internet at your place of employment.
Blender runs on all major platforms and operating systems and includes tools for modeling, video post-processing, and lighting, among other things. If you have OpenGL support, the Blender will run much more smoothly. It's remarkable that Blender is included in the list of free animation software.