A slide scanner isn't going to be a need, or even of value, to the average patron, but for folks who frequently find themselves dealing with traditional film, finding the best slide scanners may have a major impact on their lives. Even though this is your first time learning about these products, a thorough reading of this guide can help you shop like a pro.
We've identified 8 of the best slide scanners that are available to customers in 2020. We'll additionally examine the most important standardized specifications which can be going to be valuable for any slide scanner, and we've put together an intensive analysis of the shopping process and answers to some usually requested questions we pay attention from customers looking for a film scanner.
8 Best Slide Scanners
1.

Wolverine F2D Saturn Digital Film & Slide Scanner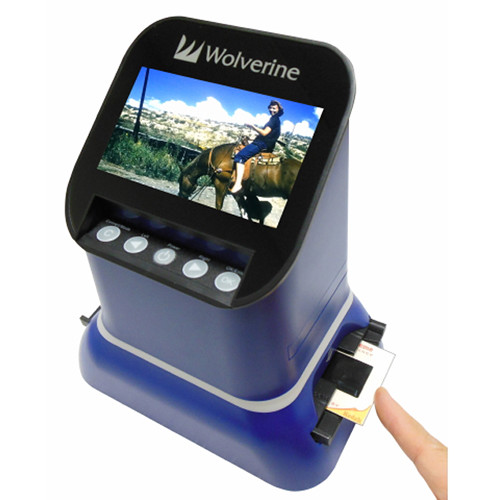 The Wolverine F2D is another stand alone device that doesn't require a connection to a computer, but unlike many such models, it focuses its attention on supporting a broad selection of different film formats. Whether you have 35mm slides, 127 120 medium format, negatives, or slides, you can count on the Wolverine to convert them into a high resolution JPEG format. It also comes with a cleaning felt brush and all the cables you could need.
The screen on this scanner is one of the largest and brightest you'll find in a stand alone device. The 4.3 inch LCD lets you adjust the brightness so you have an accurate understanding of what the final product will look like, and there's an HDMI output if you want to scrutinize your film on a larger screen and at a higher resolution than the built in screen can provide.
Key Features
Support for tons of film formats
Bright and spacious screen
Comes with a cleaning brush
Easy to use navigational controls
Slide scanning color controls are weak
2.

Pyle Film Scanner and Slide Digitizer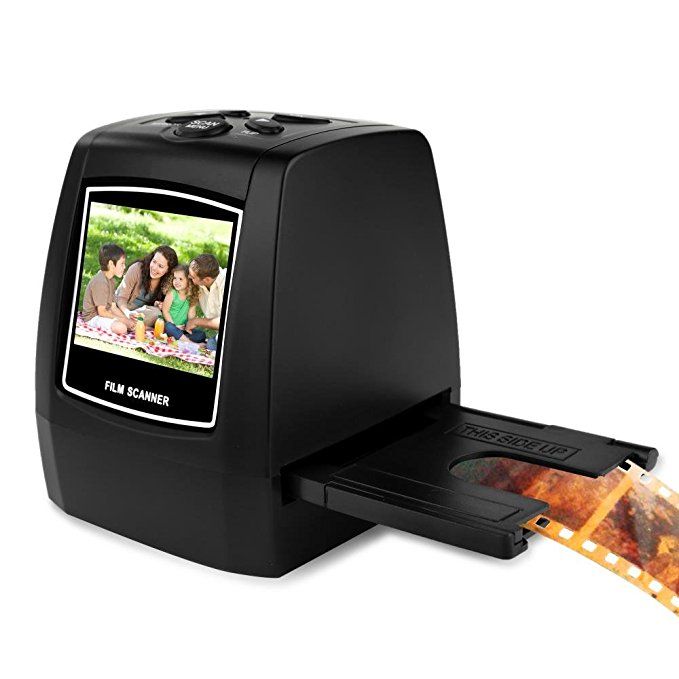 There are few devices that do an easier job of making the process easy for beginners than this model from Pyle. Its small frame means that it can sit easily on your desk without taking up too much real estate, and it offers smooth compatibility with all the most common film formats as well as the Windows and Mac operating systems. And the inclusion of both a TV output and a 2.3 inch screen means that you can properly preview your images before sending them to scan.
But the best feature here may be the price. This model comes with a price tag of less than a hundred dollars, and a slot for SD cards even provides you with an affordable and convenient method for storing all of your favorite photos in a digital format. And for new users, the automatic exposure and color balance can still provide crisp results.
Key Features
Compatible with Mac and PC
Preview photos on your TV
Storage options for SD cards
Automatic color balance and exposure
Below average picture quality
3.

KODAK SCANZA Digital Film & Slide Scanner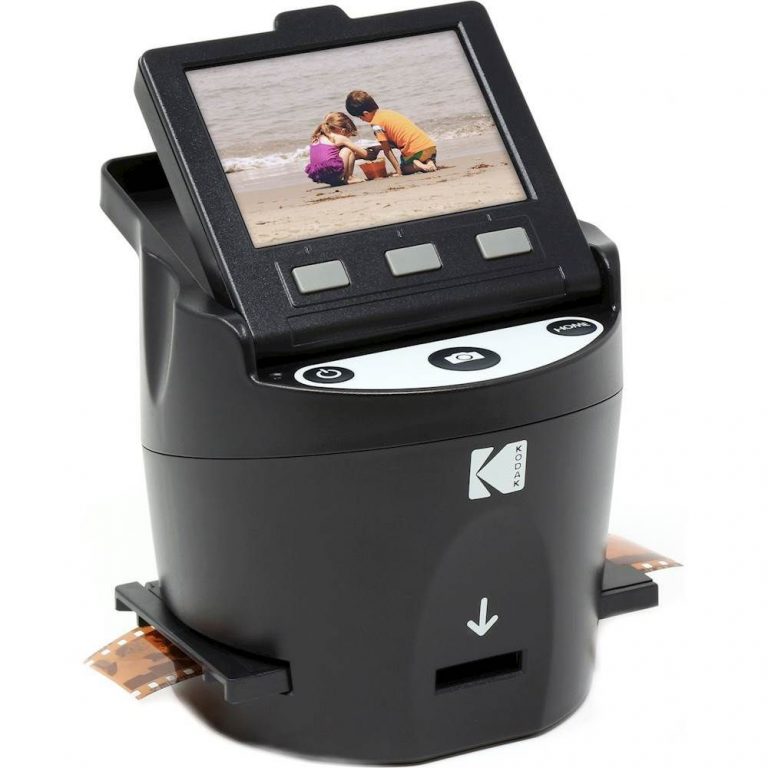 If you're buying your first scanner, the Kodak Scanza offers a solution that's both cost effective and incredibly easy to use. It's a great way to learn the ins and outs and fulfill most of your needs until you're ready to look for something more professional. HDMI and USB ports are packed in, so you can easily connect most modern devices, though the compatible film formats are a little limited, so you should check to make sure it's going to be accommodating to your needs.
You can get this scanner up and running in just a matter of minutes, and scanning a negative or slide only takes a few seconds, so if you're looking to preserve old family photos, you won't have to spend half a lifetime doing so. And in addition to looking at your slides on an external display, this scanner comes with a 3.5 inch LCD.
Key Features
Easy connections to a video output
Scans photos in a matter of seconds
Incredibly easy to use design
Comes with all necessary cables
Supported formats are a bit limited
4.

Plustek OpticFilm 8200l Slides Scanner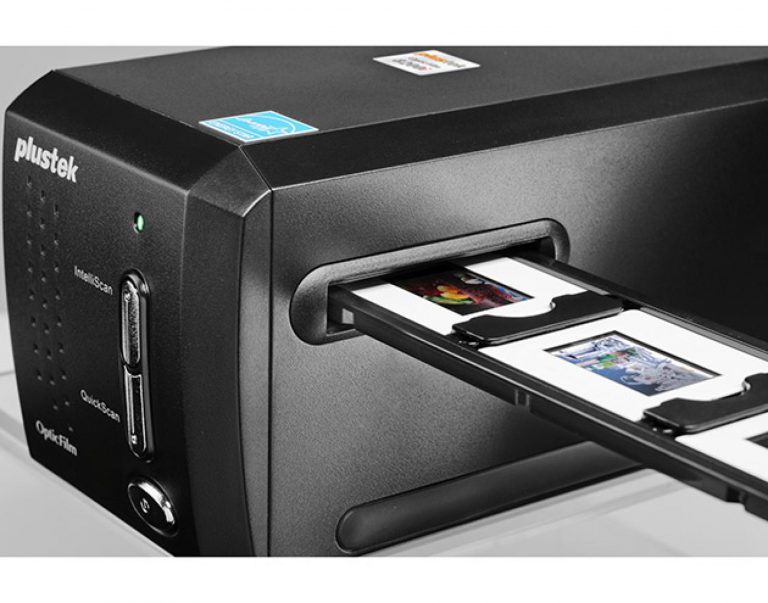 Professional level scanners may provide the most highest resolution digital copies around, but they also tend to be incredibly expensive and take up a lot of space. The Plustek OpticFilm 8200i Ai offers an impressively detailed and compact scanner at about half the price of most professional models, and it offers a pretty impressive software platform for adjusting the quality and color reproduction of your photos.
But despite the relatively low cost of $500, some of the best features are at work here. Automatic color calibration allows you to get vibrant results even if you're not a pro at editing photos. Then there's the dust and scratch removal services that are built right into the hardware. There are a lot of impressive editing features at work here, but until you learn the ins and outs, the WorkFlow Pilot features provides mostly automated results.
Key Features
Meticulous color calibration results
Hardware based scratch and dust removal
Comes with the great SilverFast platform
Smooth gradations and fine shadow detail
Software can be hard to tackle
5.

Ivation High Res 23MP Film Scanner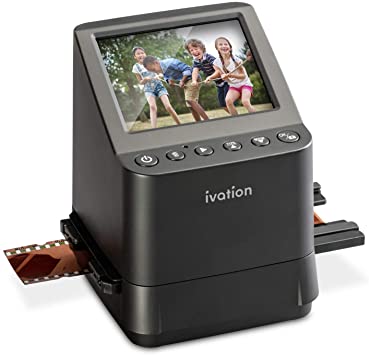 Like the Wolverine F2D, this scanner from Ivation is focused on offering a scanner at a reasonable price point that can convert just about any film formats to JPEG without having to worry about external software or connection to a computer. All you have to do is plug it into a wall via the power cord or USB port, and you can digitize all of your B&W, 135, 110, 126, slides, and negatives in the same format you'd get from a digital camera.
The screen here is large, and while the navigation system isn't overly complicated, it's incredibly intuitive. Photo editing is very easily accessible, and you can assign them to directories for better organization without any difficulty. All of the cables come included along with a cleaning brush, so you don't have to worry about investing in any extra accessories for this scanner.
Key Features
Supports tons of film formats
Easy to use navigation system
Doesn't require a computer
Editing software built right in
Screen can be pretty pixelated
6.

Epson Perfection V850 Pro scanner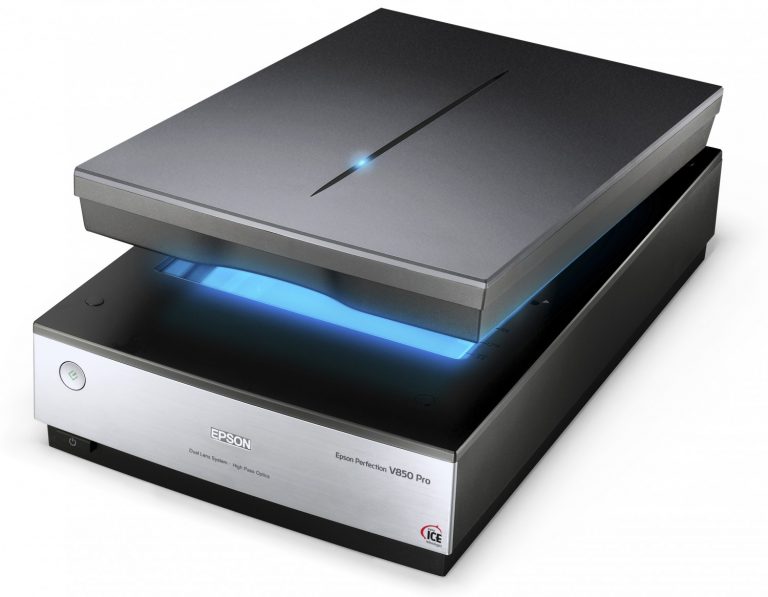 Need a scanner that's a bit more serious? The Epson Perfection V850 Pro is going to be one of your best choices. The flatbed design lets you pack in multiple different photos at the same time, and there's a lot of flexibility for larger size film formats. And since this scanner uses an LED light source, there's essentially no warm up time to get it up and running.
And while this isn't a scanner that's as easy to use as the Kodak Scanza, it comes with a whole range of video tutorials, and you'll have a lot of flexibility to get the results you want as soon as you learn the ins and outs. And while you'll end up spending over a thousand dollars for this scanner, that combination of utility and very high resolution is going to be well worth your time if you have professional ambitions.
Key Features
Flexible range of film formats
Tons of different scanning options
Comes with multiple video tutorials
Fast speed and impressive resolution
Can be complicated to use
7.

zonoz FS-ONE 22MP Slide Converter Scanner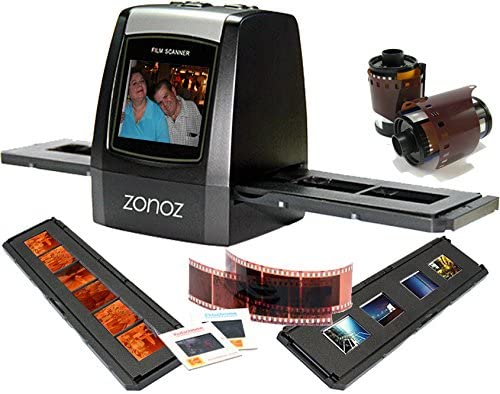 The zonoz FS-ONE is one of the best priced slide scanners available today, and it can work even without the need for a computer or software. Combine that with the highly compact design of this scanner, and you're left with a model you can take with you on the go. Just keep in mind that it's only compatible with 35mm film, so it may be less of a practical choice for users with a wide variety of different photos or slides to digitize.
What's surprising – given the $60 asking price – is how many accessories come packed in with this scanner. A TV out jack allows you to view your photos in high definition on a larger screen. There's even a cleaning brush for removing dust and smudges from the surface of your photos along with some basic but functional editing software.
Key Features
One of the best beginner choices
RCA jack with TV cable supplied
A completely stand alone scanner
Resolution and brightness controls
Only works with 35mm film
8.

Veho Smartfix Portable Film Scanner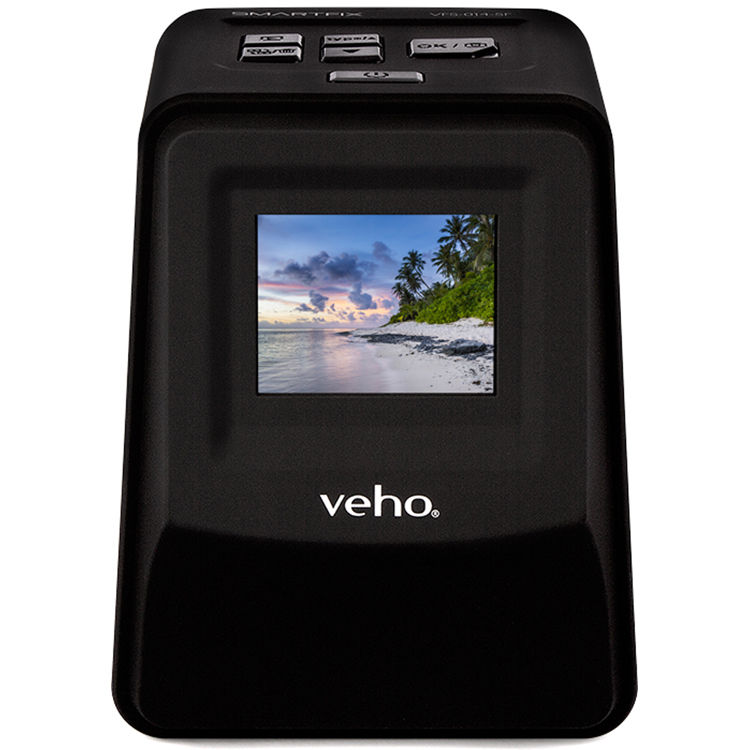 The Veho Smartfix is one of the best looking standalone scanners that we've seen on the market. The 2.4 inch screen may be relatively small, but it's well positioned for easy analysis of the digital photo quality. And if you do want to make use of an external device, these scanners work with both Mac and Windows. And they also include a port for an SD card if you want physical storage or need to scan on the go.
And this model sits comfortable among the scanners that are built for casual use. Color balance, auto correction, and a variety of other image enhancements are built right in and automated, so you can get clear and crisp looking digital photos without having to learn the ins and outs of complicated external software. All you have to do is click the one touch scanning button and let the Smartfix do the work.
Key Features
SD card and PC support
Supports 135 slides and 135/110/126 negatives
Lightweight and rubberized build
Easy one touch scanning
Image quality can be a little dark