In many people's minds, the term "hacking" evokes the notion that it is used for nefarious purposes. However, every coin has two sides, and ethical hacking is a necessary component of the IT industry. Whether you intend to pursue a career in information security or are already performing similar tasks, the best Linux distro for hacking can enhance your productivity.
Several businesses prefer to employ professionals for hacking to verify that their security is impenetrable. Using the best Linux distro for hacking 2022 is a great idea, as it will give you the optimal atmosphere and the necessary utilities and tools. In addition, the best Linux distro will enable you to examine network security, avoid potential data theft, identify system vulnerabilities from an attacker's perspective, and patch the weak points.
Since there are numerous options, the best Linux distribution for hacking typically becomes the most popular operating system among hackers. However, it may confuse the best choice for the work. This post aims to provide information regarding the best Linux distro for hacking, which provides all the necessary features and tools for hacking jobs.
Excited? So, Let's get started.
Best Linux Distro For Hacking & Penetration Testing in 2022
Here is the list of the top-rated Linux Distros for Hacking.
1. BlackArch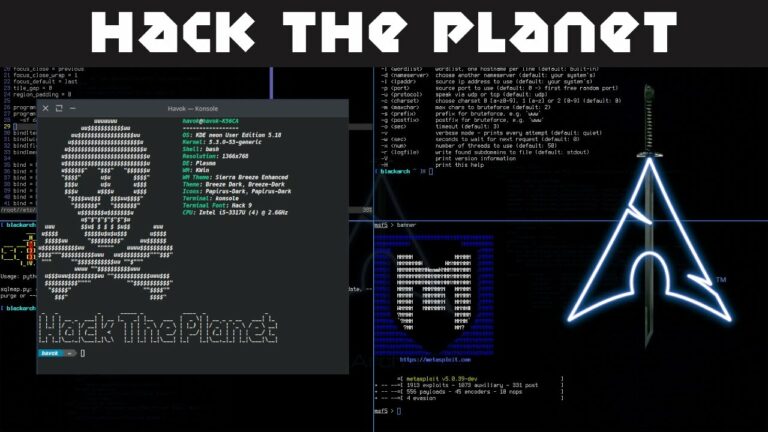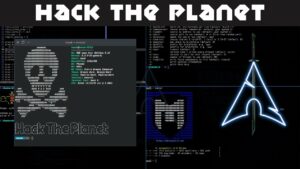 BlackArch is the best Linux distro for hacking testing for those looking for a distribution that can assist them. In addition, an operating system is an excellent option for ethical hackers and security researchers. As it is built on Arch Linux, you can install additional components on top of it.
The distro is well-known for offering a vast assortment of tools for ethical hacking, including networking, automation, mobile, etc. This option is excellent for security researchers because it may be installed independently or in a group. The distribution offers a live ISO (International Organization for Standardization) system with many window managers. Additionally, it may be run with low resources and does not require sophisticated hardware.
The operating system's repository has over a thousand tools organized into groups. The developers also update the list to include the most recent market demands and new tools. Installing the BlackArch tools collection shouldn't be difficult if you are an Arch Linux user. Multiple architectures are supported, and the installer can compile directly from the source.
Standout Features:
Provides ISO with different windows manager
2000+ hacking tools
Grouping the equipment for installation facilitates the process.
Download BlackArch For Hacking
2. Bugtraq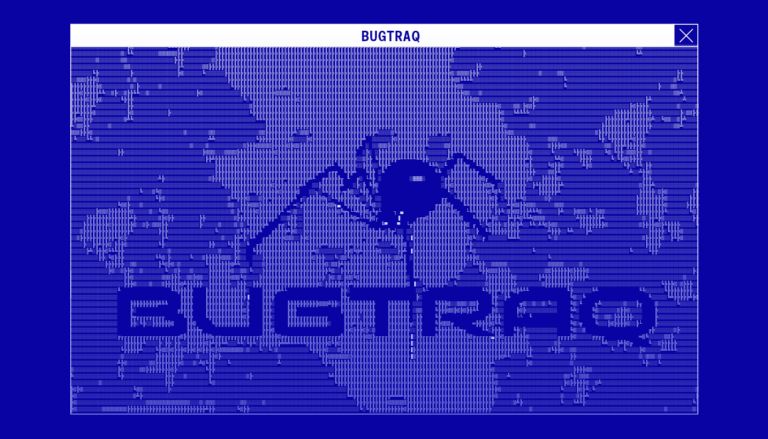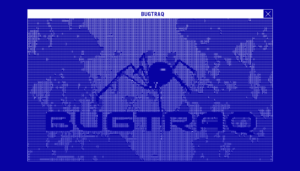 Next in our list of the top-rated Linux Distro For Hacking is Bugtraq. It is regarded as one of the best Linux distros for hacking due to its vast array of forensic, penetration, and lab tools. It is an excellent option if you want an operating system with a great deal of flexibility, including multiple modes of functionality and tools that will allow you to accomplish the task consistently. In addition, it provides an electronic email service focusing exclusively on articles and news about computer security.
The distro offers KDE, XFCE, and GNOME as desktop environments. It is also available in Debian, OpenSUSE, and Unbuntu versions and eleven other languages. Bugtraq's ability to give a vast arsenal of various penetration-testing tools is one of its distinguishing characteristics. It consists of malware testing labs, mobile forensics, and community-created technologies.
Its developers ensure you access new software and tools that enable you to do any hacking activities. As a result of the OS's user-friendly design, both novice and experienced, ethical hackers can benefit from it.
Standout Features:
User-friendly alternative
Available in 11 languages
Equipped with numerous pre-installed tools
3. Kali Linux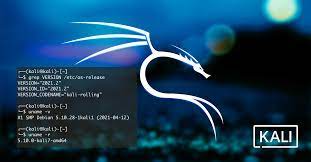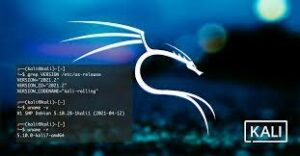 Discussing the best Linux distro for hacking without mentioning Kali Linux is hard. However, the distro is the preferred option for ethical hacking and penetration testing. It is developed by offensive security and strives to give all the characteristics expected for digital forensics.
The distribution is frequently regarded as one of the best in its category because it includes more than 600 pre-installed penetration testing tools. The apps enable you to evaluate the cyber risk with excellent precision and efficiency; thus, you can determine which system components must be strengthened to increase their vulnerability. In addition, the distribution provides a forensic mode to undertake forensic work.
It uses a rolling release methodology, meaning that each tool in the collection is automatically updated. Considering the intricacy of the activity and how it can affect precision, it is a valuable component. It is a sophisticated testing platform compatible with various hardware and devices. In addition, its documentation and active community guarantee you never get stuck on a feature. The operating system can also encrypt the entire task and is 32-bit and 64-bit compatible.
Standout Features:
Ideal for penetration testing
Rolling release model
Simple configuration and automation of the Kali Linux distro installation
Download Kali Linux For Hacking
4. Parrot Security OS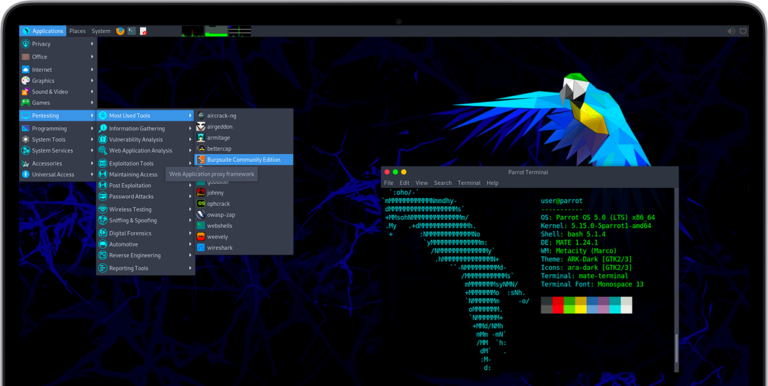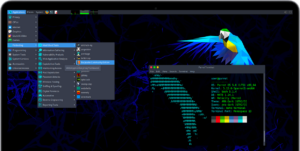 Parrot Security OS is one of our top recommendations for the Best Linux distro for hacking. It is a viral penetration testing and hacking option developed by the team at Frozenbox. The OS includes a MATE desktop environment. Because it is intuitive and responsive, the interface enables the user to use it conveniently and efficiently.
The distro is primarily designed for penetration testers seeking an operating system that offers a cloud-friendly environment, encryption, and complete online anonymity. In addition, hackers can use the operating system for various vulnerability assessments, computer forensics, penetration testing, etc.
This best Linux distro for cyber security is a lightweight option that can function with little resources, and you can watch or modify the source code as you see fit. In addition, if you don't understand how a feature works, you can receive expert cyber security assistance with the tool. It has a distributed architecture with a dedicated Content Distribution Network (CDNs). You can also easily share the operating system with your peers.
Standout Features:
Lightweight and user-friendly choice
In addition, it provides software development tools
Rolling release version
Download Parrot Security OS For Hacking
5. Fedora Security Lab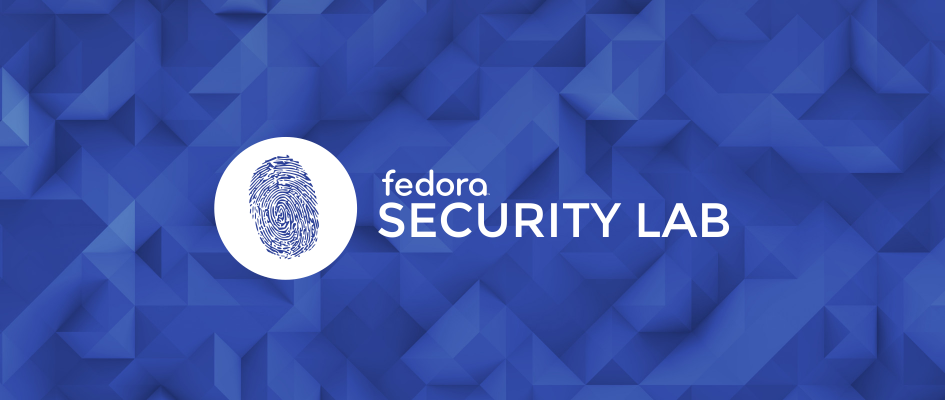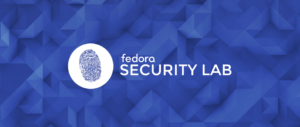 Fedora Security lab is an excellent option for users seeking the best Linux distro for hacking to aid in forensics and security auditing. The operating system offers the optimal setting for auditing and hacking. The advantage of this app is that it is pre-loaded with an abundance of fantastic networking tools, ensuring that you can function swiftly and dependably.
The distro includes networking apps such as Medusa, Wireshark, Yersinia, and Sqlninja, among others. In addition, it seeks to simplify the entire security and penetration testing process by providing tools and an interface that facilitate the efficient execution of the operations. A significant advantage is the availability of a customized menu containing all the instructions necessary to follow the correct testing path.
The operating system can also provide a live USB creator, a bootable operating system. In addition, the distro permits the permanent storage of test results for future use or as a reference. Finally, the fedora security lab can also generate a live image enabling software installation while the system runs.
Standout Features:
Customized Menu with every instruction
Numerous networking tools
Quick desktop environment
Download Fedora Security Lab For Hacking
6. Pentoo Linux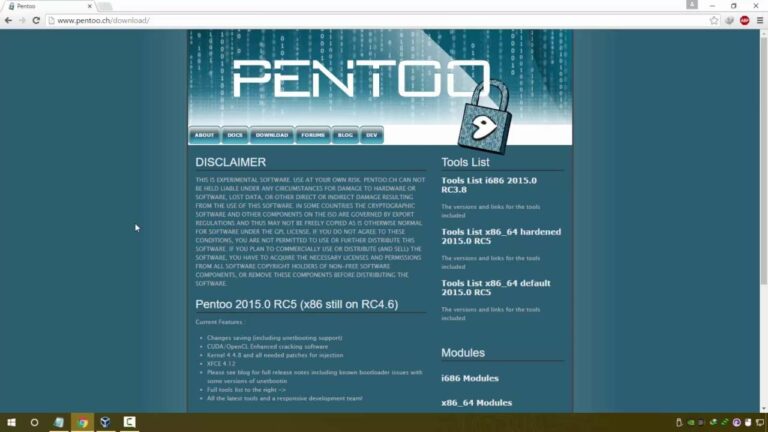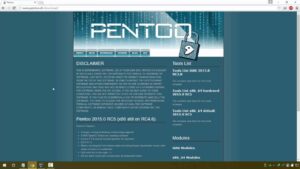 Pentoo Linux is another top-rated pick on our best Linux distro for hacking list. Again, an operating system is an excellent option focusing solely on penetration testing and security. The Linux distribution based on Gentoo is also available as a LiveCD with continuous support, meaning that any updates to the live environment will be supplied when booted from a USB stick.
The operating system provides many customized tools and several Linux Kernel capabilities. In addition to providing a great desktop environment, this best OS for hacking and programming offers several tools for crackers, such as exploits for scanners and password hacking.
This best Linux distro for hacking reddit is a good option that offers a variety of kernel capabilities and much more; it uses the XFCE desktop environment, which is aesthetically pleasing and functional. Additionally, if you already run Gentoo, you can easily install Pentoo as an overlay.
Standout Features:
Customized tools and kernel features etc.
Successful interface
Reliable OS
Download Pentoo Linux For Hacking
7. BackBox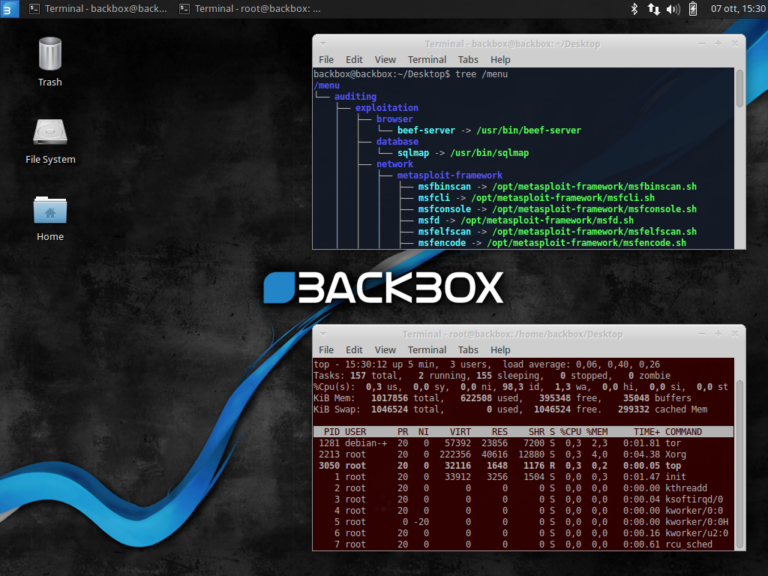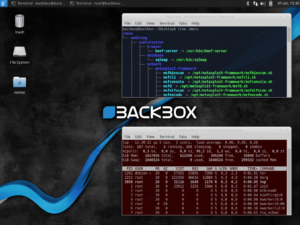 BackBox Linux is the best Linux distro for hacking, especially for fans of Ubuntu. An Ubuntu-based distro is an open-source option that provides efficient security assessment and penetration test capabilities. It focuses solely on increasing information security by providing a setting where users can execute security-related instructions.
Furthermore, it is a crucial advantage because it is lightweight and interoperable with older hardware and systems. It is particularly advantageous for new users who wish to install it on an older device and study the functionality of the tools. However, the Linux distribution is not lacking in capability since it is an excellent option for providing several out-of-the-box tools for web app testing, network analysis, exploitation, and security vulnerability analysis. It offers the most effective and suitable network analysis toolkit for security.
Opting for the BackBox cloud-based on AWS, which is device-agnostic, you may easily access it from multiple devices. In addition, backBox includes a software repository, allowing you to acquire additional tools to satisfy your professional needs.
Standout Features:
Prioritizes precision to avoid redundancies
Offers swiftness and stability
Allows simulation of an attack on an app or network.
8. Samurai Web Testing Framework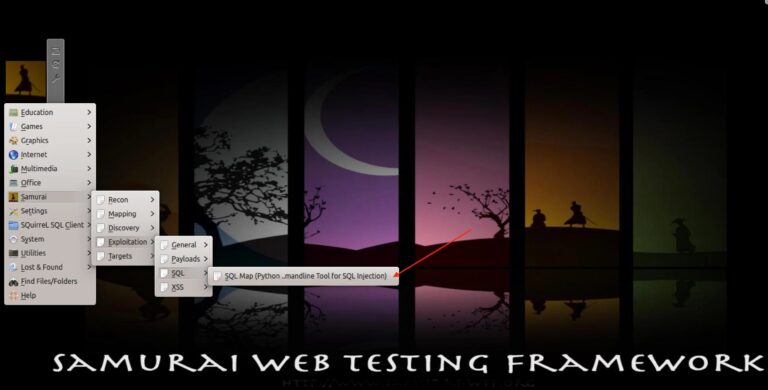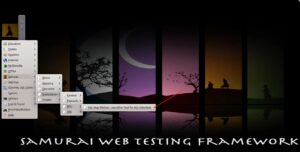 Are you still seeking the best Linux Distro For Hacking for ethical hacking and penetration testing? Samurai Web testing framework is an operating system designed specifically for online penetration testing. Another significant aspect of the OS is providing a virtual machine that VMware and Virtualbox support. This preconfigured Ubuntu-based Linux distro is excellent for penetration testing web apps. In addition, it offers various other security testing tasks.
The distribution contains abundant open-source and free hacking tools for detecting and exploiting web app vulnerabilities. Numerous users identify it as one of the best Linux distros for hacking and pen-testing. Its preconfigured wiki gives information throughout penetration test execution. It will ensure that the entire procedure is carried out effectively and that you encounter no obstacles.
ALSO SEE: File Manager For Linux
Samurai is frequently referred to as a virtual machine rather than a standalone operating system. However, it provides an abundance of tools for comprehensive web app testing. In addition, it provides a web app hacking environment with numerous pre-configured parameters, allowing you to achieve your goals with less effort.
Standout Features:
Provides thorough web app testing features
Simple to use
Efficient and reliable OS
Download Samurai Web For Hacking
Final Words
I have compiled a list of the best Linux Distro For Hacking to assist you in all phases of ethical hacking. Since most options are completely free, you can try and select the one that best meets your needs. Although every option presented is excellent, information security experts will find that choosing one will rely on their needs and objectives. However, even though we have compiled and provided the best Linux Distros For Hacking for you above if you are still unsure, you can begin with Kali Linux, one of the best Linux distributions for hacking that nearly all users find satisfactory.
FAQs
What is the top Linux distro for hacking?
There are various excellent options regarding the best Linux distros for hacking. According to our suggestions, Kali Linux, Parrot Security OS, and BackBox are the best options.
Is the best Linux distro for hacking free?
Yes, many of the options listed above are available at no cost. It lets you test virtually all of them to locate the optimal choice if you cannot find it immediately.
Is Kali Linux the best Linux distro for hacking?
Kali Linux is one of the top options available in this category. It offers over 600 penetration-testing tools and is also relatively simple to deploy. It is a superior intelligence, digital forensics, and penetration testing option.