This article will help you find the best Screen Sharing Apps for Mac to solve your exact problem.
The digital age has made anything available with a few clicks, including collaboration. Various screen sharing apps are available for remote collaboration. If you wish to cooperate and are searching for the best screen sharing apps for Mac, you have come to the correct spot. This concise overview lists the top screen sharing apps for Mac in 2022.
Best Screen Sharing Software of 2022 (Free & Paid Apps)
1. USE Together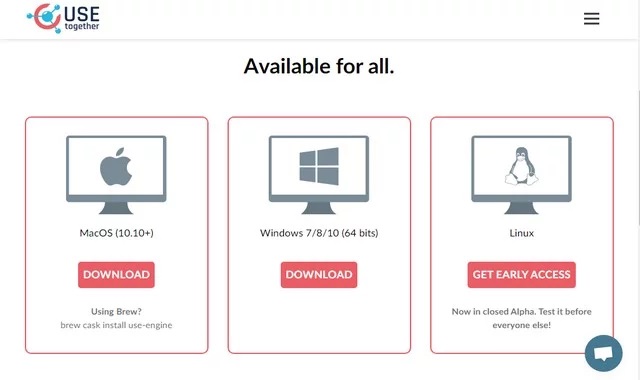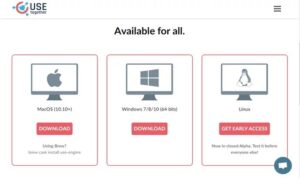 USE together is one of the best screen sharing apps for Mac. The ultimate screen sharing app allows several users to communicate on the host's screen, and the voice call feature makes cooperation easier.
The best feature of USE Together is that it assigns unique cursors to each participant, allowing you to monitor their behavior. In addition, you have complete control of the host's Mac and can do whatever you want. Therefore, USE Together is a good alternative if you're looking for the program with the most functionality for sharing your screen.
2. Zoom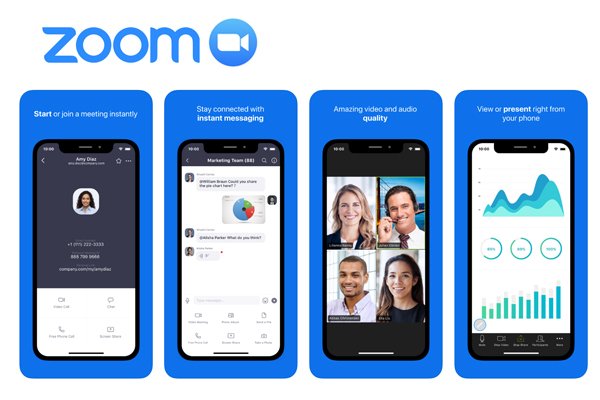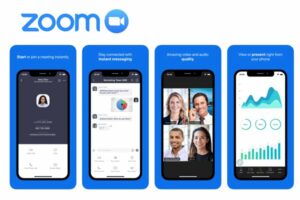 Zoom for Mac – Best Screen Sharing App is another top-rated video-calling app with a great screen-sharing feature. The best feature of Zoom is that it enables the addition of dozens of participants to a video conference and the sharing of participant screens.
In addition, the most attractive aspect of Zoom is its compatibility with poor networks. It adjusts the video quality automatically based on the quality of your internet connection, allowing the video call to continue functioning even if the quality is poor. Zoom is available for free; however, in-app purchases are available.
3. Mac to Mac Screen Sharing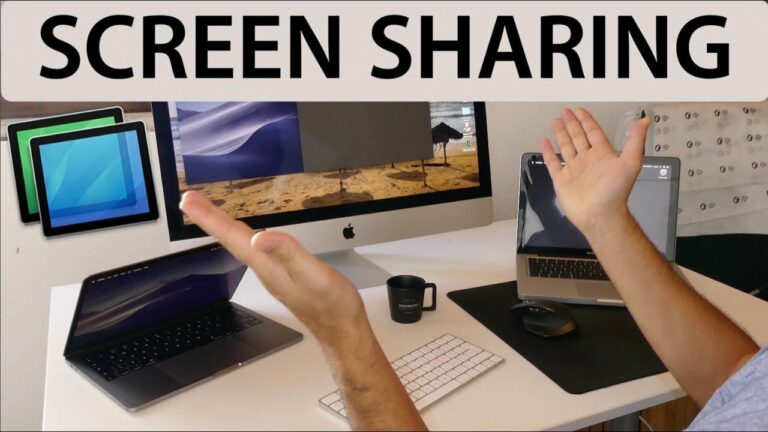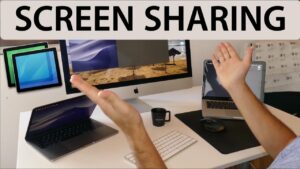 Lets talk about the top-rated screen sharing mac over internet. Mac to Mac Screen Sharing is undoubtedly one of the best Screen Sharing Apps for Mac. It is a function built into the Mac device that enables screen sharing over the local network or the internet.
You will locate this feature on your Mac; simply enable it and select the other parameters, such as screen sharing preference and viewing choices configuration. Once everything has been configured, you can begin screen sharing. Overall, it is a useful solution requiring no further program downloads.
4. Screen 4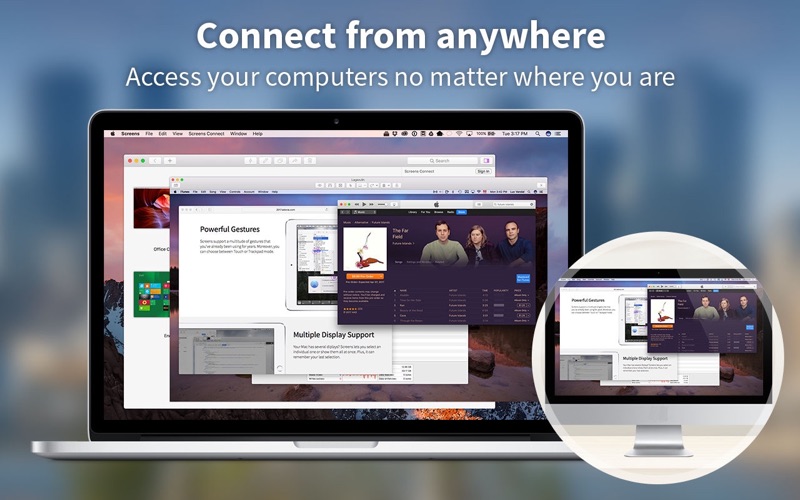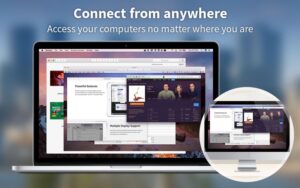 If we talk about the best remote screen sharing apps, Screens 4 – Best Screen Sharing App is among the top Screen sharing apps for Mac in 2022. You can share your screen with anyone, anywhere in the globe, using Screen 4.
It comes with a full collection of capabilities that enable remote execution of various operations. For example, using the drag-and-drop functionality, sharing files is simple. In addition, it allows you to establish a secure connection between the Macs so that no one can listen in on your talk.
Additionally, this best screen sharing software in 2022 includes Touch Bar Support, allowing you to control the app straight from the Touch Bar.  Overall, Screen 4 is a very capable tool for screen sharing, and you should consider it if you want the best feature-rich screen-sharing app.
5. TeamViewer (Editor's Choice)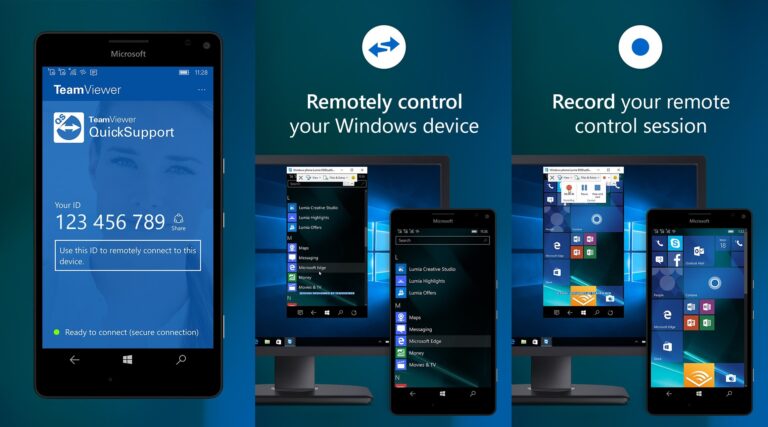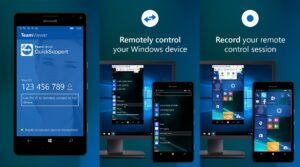 TeamViewer for Mac – Best Screen Sharing App is one of the best screen sharing Apps for Mac in 2022. It is even one of the most popular screen sharing apps available, and millions of users around the world adore it. Furthermore, this best Free Screen Sharing Software is also popular in business due to its complete capabilities.
Using this live screen sharing app, you may share your screen with users from around the globe. It also enables you to operate the keyboard and mouse so you may perform whatever action you desire. In addition, there is an option to record the screen, which is quite useful if you receive training or help. TeamViewer's only drawback is its sophisticated software, so you must devote time to learning all of its functions.
6. Screenleap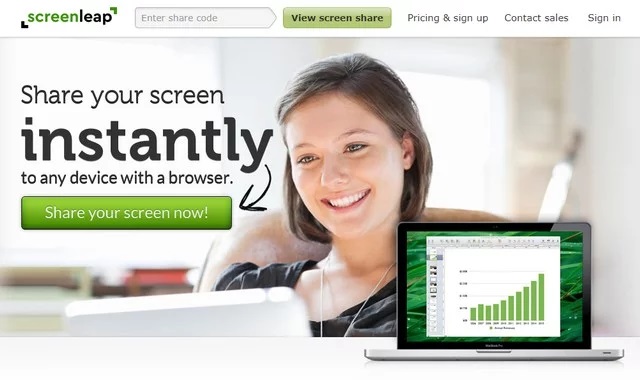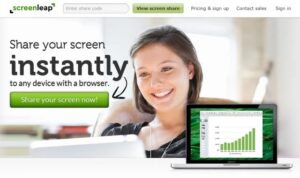 If we talk about the best Screen Sharing Apps, Screenleap is one of the top-rated screen sharing solutions for Mac. The best aspect of this screen sharing solution is that it enables you to share the screen on the move without requiring the download of full-featured software.
Installing the Chrome extension that allows you to share your screen with whomever you choose is all that is required. Additionally, this best screen sharing software free will enable you to invite others using a URL that the extension can provide. Screenleap is an all-encompassing solution that may be used for training, webinars, and other purposes.
7. GoToMeeting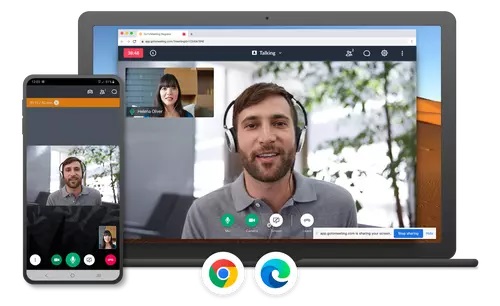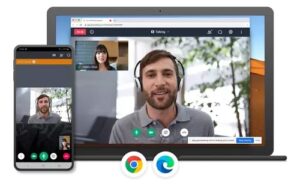 Next in our list of the top Screen Sharing software is GoToMeeting. It is one of the most popular Mac apps for screen sharing. However, the most excellent aspect of GoToMeeting is its extensive set of useful tools that facilitate remote collaboration. You will find everything in GoToMeeting, from drawing tools to cloud recording.
ALSO SEE: Take Screenshot or Screen Record on Apple TV
In addition, it includes the iPhone App, which enables you to share your iPhone screen on the move. Similarly, this best Screen-Sharing Software offers iPad and Android-specific apps. This best screen sharing app for Android is an excellent choice if you require a screen-sharing program compatible with Mac, iPhone, iPad, and Android.
8. Skype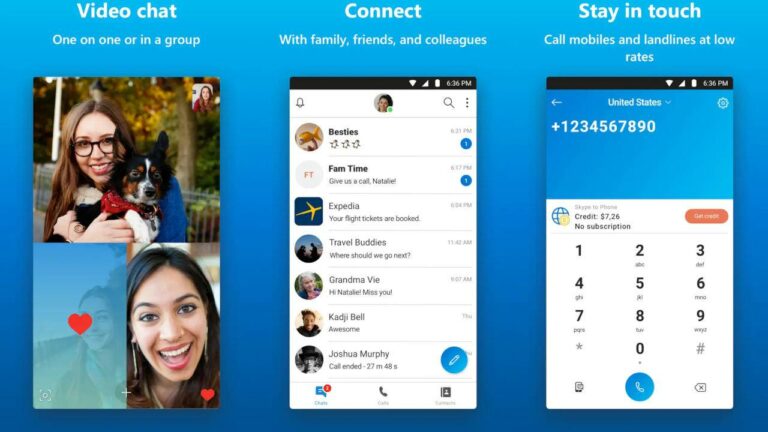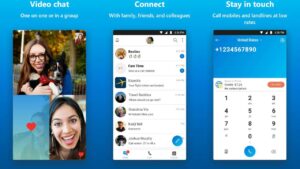 Are you still seeking the top-rated Screen Sharing Apps free for 2022? Skype for Mac is a surprisingly capable screen sharing app. However, as it is not a dedicated screen sharing program, it lacks the extensive functionality of dedicated apps, yet it can still accomplish the task.
This screen sharing app for Mac can be used to share the screen, but it does not provide access to the remote user's computer. Therefore, Skype is a viable option if you wish to watch what is happening on another person's screen. Otherwise, we advise you to explore the alternatives provided.
Conclusion
Folks, that's all there is. These are the best screen sharing apps for Mac. These apps allow you to share your screen with anyone in the world. Some screen-sharing apps are free, but advanced functionality requires a premium subscription. Please let me know if you have any queries in the section below.