Cybersecurity does not have to be complicated. You can easily protect and Secure Mac Computer and your most sensitive data in a few simple steps.
macOS is commonly regarded as one of the most secure operating systems available, yet it is not immune to threats like Ransomware and viruses. Thousands of MacOS Computers have been compromised in the past few years, but you can safeguard your macOS computer using a mix of macOS Features and third-party Software. This post will teach you how to Secure Mac Computer in 2022. Let's get started.
Moreover, there are numerous tutorials on how to Secure Mac Computer on the Internet, but most are vague and impractical. However, the advice in this article has been proven and is effective. We advise that you adhere to all of them and guarantee that your Mac will secure from most threats. Now, let's go to our guide on Mac security and privacy.
How to keep your Mac computer secure
Update your macOS and other Software
Outdated software is one of the key reasons why Mac computers get compromised. Hackers frequently exploit the weaknesses in obsolete software to gain computer access and compromise data. Therefore, ensure that your macOS and third-party software are routinely updated to keep your computer safe against Malware.
Here's how you can set up the Automatic Updates for macOS.
Simply Go to System Preferences.
Now go to Software Update Section.
Enable Automatically Keep my Mac up to date.
Similarly, you can set up automatic updates for Apps on your computer. Here is how you can do it to Secure Mac Computer.
Go to System Preferences.
Next, go to App Store Tab.
Enable Automatically check for updates, then check to Install App Updates.
Use an Antivirus
Best Antivirus for Mac free: Antivirus is the security software that Secure Mac Computer against Ransomware, Spyware, Keyloggers, Trojans, and Viruses.
Furthermore, when it comes to Antivirus Software, there are a plethora of options, and they offer a vast array of security and privacy capabilities to protect your Mac Computer. Here are some of the most crucial characteristics when selecting an antivirus program to protect your mac physically.
Real-time Malware Protection – A good antivirus will include Real-time Malware Protection, which will defend your system in real-time from threats like ransomware. Timing is crucial when it comes to threats such as ransomware because if an antivirus fails to detect ransomware in time, your entire data can become encrypted, and you will require to pay a ransom to decrypt it.
Phishing Protection – A good antivirus will protect you against phishing attacks. Many hackers distribute the links, which frequently appear from officials, to deceive users into divulging important information. However, if your antivirus software includes phishing protection, it will prevent the link from opening and prevent you from divulging sensitive information.
Spyware Protection – Many Malware does not immediately impact your computer but monitors your activity and transmits the data to hackers. Spyware may detect and remove from your computer by a decent antivirus program.
Now that you know the factors to consider when selecting an antivirus, you can make an informed decision. Further, the next step is to choose a good antivirus, and you can locate the finest ones in our article, in which we list the Best Antivirus Software for Mac. The free versions of several of our recommended Mac antivirus software are available, but if you want the best security, we advise you to choose the premium versions.
Use a Secure Brower
The default browser, Safari, is inadequate because it lacks some advanced features and is associated with privacy problems. There are, however, some excellent privacy browsers available that you may use to preserve your privacy and Secure Mac Computer.
Besides, the first option is the most popular browser, Google Chrome. It comes with many Add-ons that you may install to increase the Browser's functionality and secure your presence.
Other privacy-focused browsers, such as Opera and Brave, collect less data and provide a seamless browsing experience. In addition, they provide built-in protections that prevent access to harmful websites and provide online security.
Use a VPN
How to protect your Mac from hackers: VPN is a privacy solution that safeguards your online activity and enables you to overcome geo-restrictions easily. IP Address is a unique identifier that hackers can use to trace your online activities and invade your privacy. When you use a VPN, you are granted a temporary IP address while you are online, and when that IP address is reassigned to other customers. Thus, your original IP Address is concealed from hackers, and your privacy is maintained.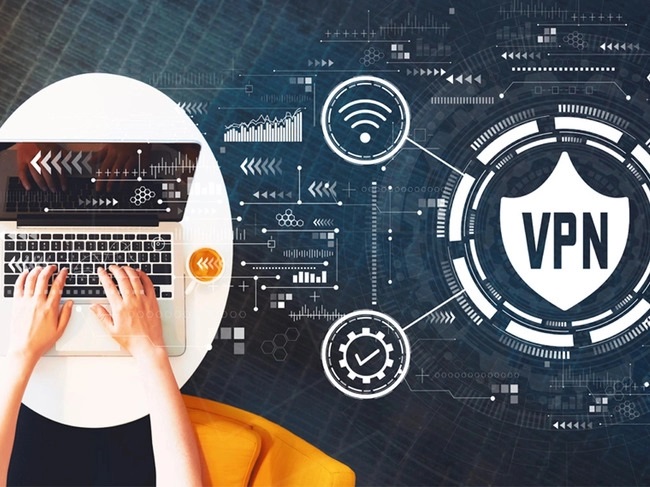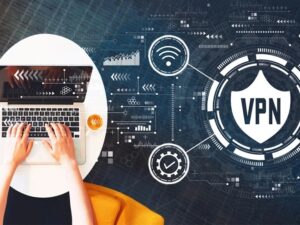 Moreover, other excellent VPN options are available, but we prefer the ones listed below since they are trustworthy and the best VPNs for Mac computers.
NordVPN
ExpressVPN
Surfshark
TunnelBear VPN
Private Internet Access
Use a good Password Manager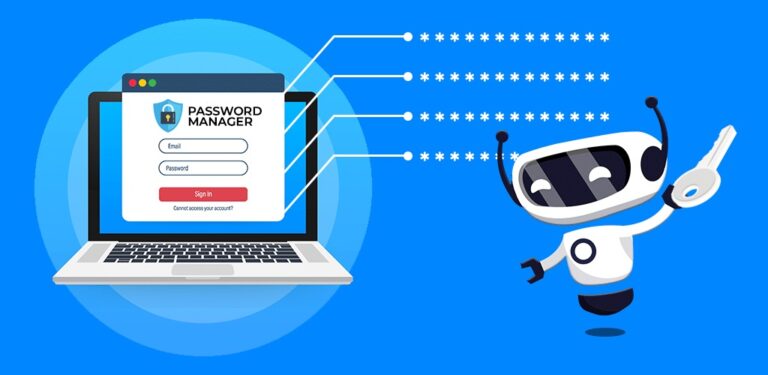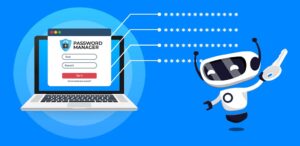 Well, most of us use the same password across social media platforms, which poses a significant security concern. For example, if a company's database is breached, there is a potential that your password will also be leaked, allowing unauthorized access to your account and data compromise.
ALSO SEE: Instagram Video Editing Apps for Android
Moreover, humans cannot remember every password, but, using Password Manager, you will only need to remember the Master Password. All of your passwords will be encrypted and accessible with the Master Password. Additionally, Password Managers include Password Generators that may be used to create difficult and unique passwords for various social media accounts. Thus, even if one of your passwords is hacked, you will not need to worry about the security of your other passwords.
Additionally, there are many excellent password managers on the market, but these are the best passwords for Mac.
Conclusion
So, these are a few things you should be doing to Secure Mac Computer and information from the most advanced cybersecurity threats. In 2022, Mac computers can be protected in this manner. Besides, you can easily protect and Secure Mac Computer and your most sensitive data.
Therefore, there's a good probability that your Mac computer will be protected against Threats such as Viruses and Ransomware if you follow our suggestions. However, you must still be vigilant and avoid clicking on strange email links. Well, if you have any queries, please leave a comment below.