In this guide, you will learn about the top-rated and best free Windows Emulators for Mac 2022.
The majority of Windows users prefer to migrate to macOS. However, they are not alone; Mac users occasionally prefer to run particular Windows software and programs on their laptops. If you're tired of being unable to switch between Windows and Mac as needed, give Top-Notch Windows Emulator Tools For Mac a try (2022).
What Is A Windows Emulator?
In layman's terms, emulators are standard utilities that enable you to run programs that are incompatible with your device. This emulator software is mainly used to play video games, access programs from other operating systems, and run different operating systems on your current device. So, without further ado, let's look at the list of the top free Windows Emulators for Mac.
6 Best Ways To Run Windows On Mac In 2022
To start running Windows on Mac, these are the top-rated Windows Emulators you can consider using:
1. VMWare Fusion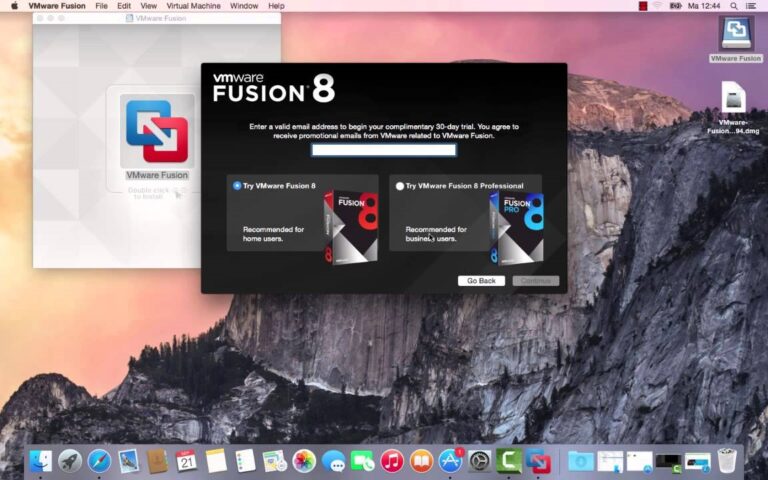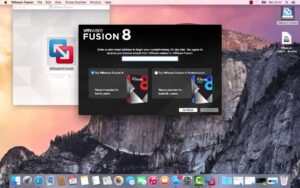 VMWare Fusion is top-rated on our list of the Best Windows Emulators for Mac. Unlike most software discussed here, this PC emulator for Mac free enables users to run Windows in full-screen mode, giving your Mac the appearance of a PC.
Additionally, it allows you to run separate Windows apps concurrently with Mac apps, maximizing the performance of your laptop. This Windows 10 emulator for Mac free is quite similar to Parallels Desktop; the only distinction is that Parallels Desktop requires authorization on each Mac premise, whereas Fusion requires approval per client.
Why Should You Use VMWare Fusion?
Because you can run more sorts of operating systems other than Windows.
Try VMWare Fusion Today!
2. Virtual Box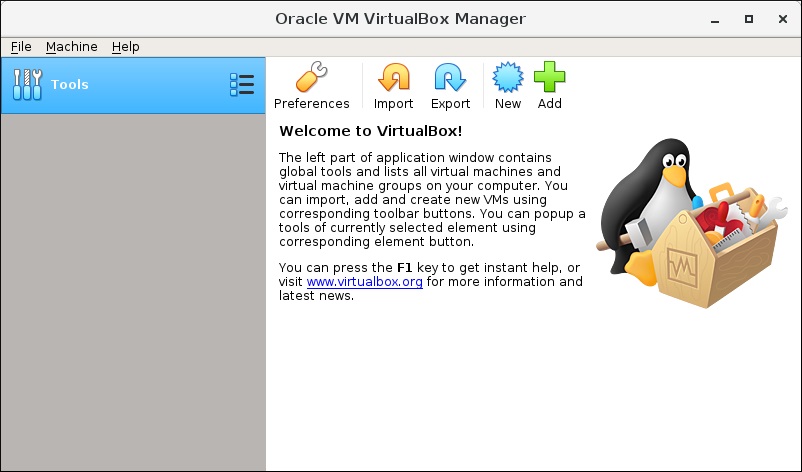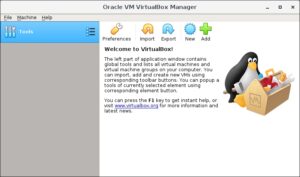 Virtual Box is among the free and open-source Windows Emulators suitable for home and business users. Indeed, it is not limited to Mac users; it also supports several other operating systems such as Linux, Windows, etc.
It ensures that Windows programs or the complete operating system can be run the same way as any other app without requiring significant changes to the computer's settings. Ensure that you have at least 8 GB of free disk space available while downloading this finest Windows Emulator.
Why Should You Use Virtual Box?
It is an open-source tool, which means it is free to use for individuals
Try Virtual Box Today!
3. Wine


If you are a Mac user who wishes to enjoy the latest versions of Windows software, Wine is the ideal answer for you. Although, while using the Windows emulator, you will be able to run only one or two Windows apps concurrently.
Besides, it is among the top-rated free Windows Emulators for Mac users. It's worth noting that Wine does not support running the whole Windows OS on a virtual computer on your Mac. However, similar to Virtual Box, the Wine Windows emulator for Mac is completely free to download and install.
Why Should You Use Wine Windows Emulator?
If you're looking for a tool that merely runs Windows apps.
Try Wine Windows Emulator Today!
4. Boot Camp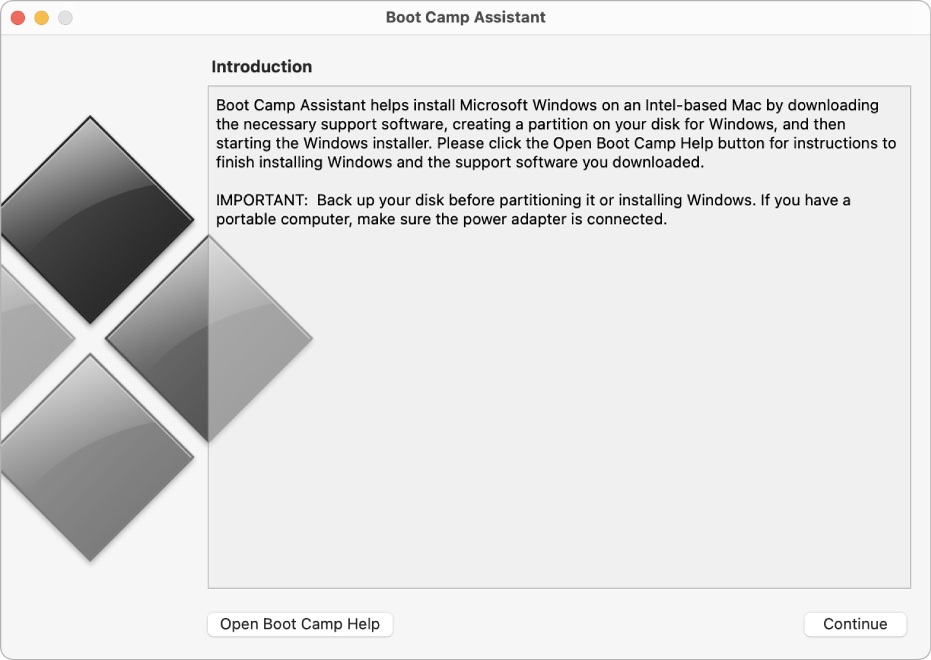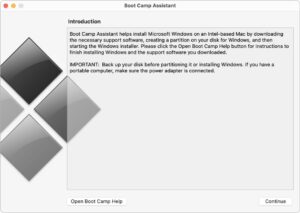 Boot Camp is pre-installed on all Macs and is a dependable solution that enables users to experience Windows on macOS. Additionally, it is one of the free best Windows Emulators for Mac steam. It includes a fantastic 'dual-boot' mode that allows users to install both Windows and Mac on separate disks.
When you power on your Mac, you'll be prompted to choose between Windows and macOS. Besides, it is worth noting that Boot Camp is only compatible with Intel-based computers. To learn more about the utility, visit the Apple Support Website!
Why Should You Use Boot Camp?
Comes pre-installed on your Mac; you do not need to install any additional tools on your computer to run Windows OS.
Try Boot Camp Today!
5. CrossOver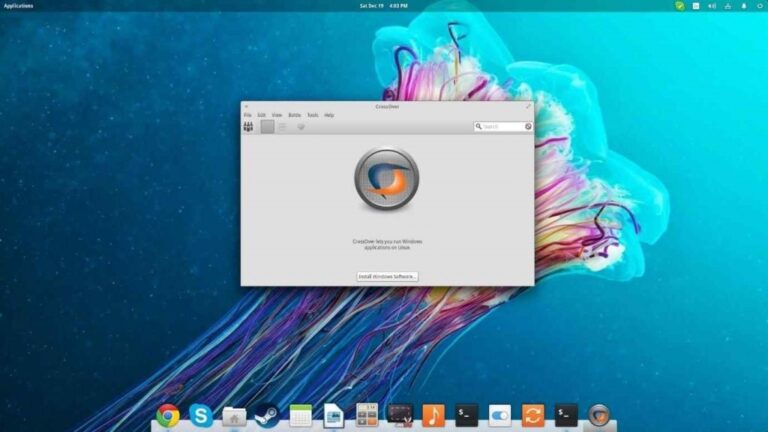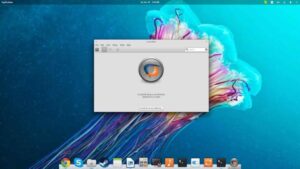 CrossOver is among the premium Windows Emulators for Mac designed and developed by CodeWeavers. Because it is an open-source app, it does not support using a virtual computer on a Mac. Additionally, users do not need a Windows license to operate seamlessly.
CrossOver enables you to run various Windows apps alongside Mac apps without resetting your device. The best PC emulation software for Mac has a free trial period during which you can test the program before making a purchase.
Why Should You Use CrossOver?
Supports running various famous Windows apps & games without any hiccups.
Try CrossOver Today!
6. Parallels Desktop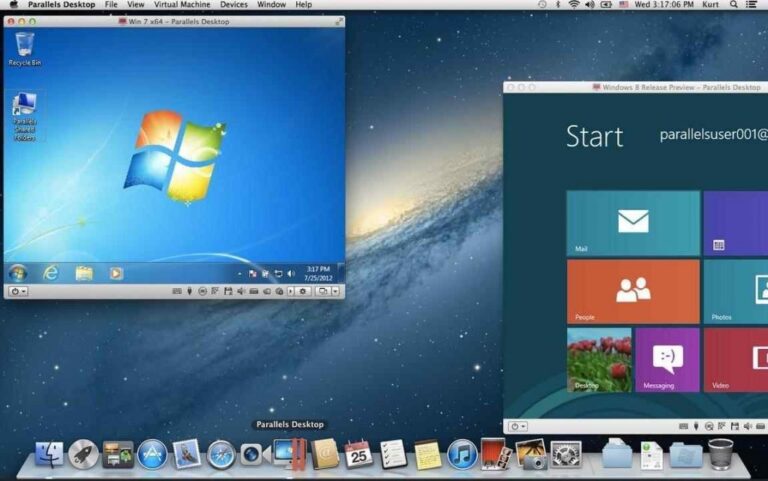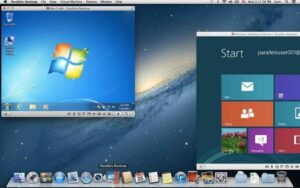 Parallels Desktop is one of the most popular and effective Windows Emulators for Mac that is currently available. It enables the simultaneous execution of various guest operating systems, including Windows, Chrome OS, DOS, Ubuntu, Debian, Leopard, macOS X, and Debian.
ALSO SEE: VipBox Alternatives
Additionally, it provides convenient file archiving and drive cleansing utilities to ensure an uninterrupted experience when running Windows apps on a Mac.
Why Should You Use Parallels Desktop?
It works at a fast rate & you do not require a reboot to implement the changes.
Try Parallels Desktop Today!
Frequently Asked Questions: Best Windows Emulators For Mac (2022)
When To Use An Emulator?
To be sure, Windows Emulators are frequently used by developers and product testers to verify how a particular piece of software interacts with underlying hardware or a combination of hardware and software. For example, users who wish to determine whether a firmware update may cause problems with their programs should do so via an emulator.
Is It Safe To Use Emulators?
In general, Windows Emulators are relatively safe. However, you must exercise caution when downloading the emulator. Nevertheless, if you contemplate installing the program from reputable and trustworthy sources, you may rest assured that your gadget is completely secure!
What Windows Emulators Work On Mac?
When it comes to selecting the Best Mac Emulator Software, there are numerous options accessible – Microsoft Virtual PC for Mac, XBOX 360 Emulator for Mac, DosBox, and OpenEmu, to name a few.
Bottom Lines – Windows Emulators

Which is your personal favorite choice for the Best Windows Emulators For Mac? Drop your answers in the comments section below.