Screencasting is a technique for recording your macOS desktop and including customizable audio. It's primarily used to generate tutorial videos, but it's also used by YouTubers who wish to record their voice commenting on or explaining what's on the screen. Moreover, numerous software can assist you with this, and many of them include some unique additional functions. In 2022, let's look at the best Screencast Software for macOS.
10 Best Screen Recording Software Options
Here are the top-rated and the best Screencast Software (free & paid) for keeping moments clearly "On Record"
1. Camtasia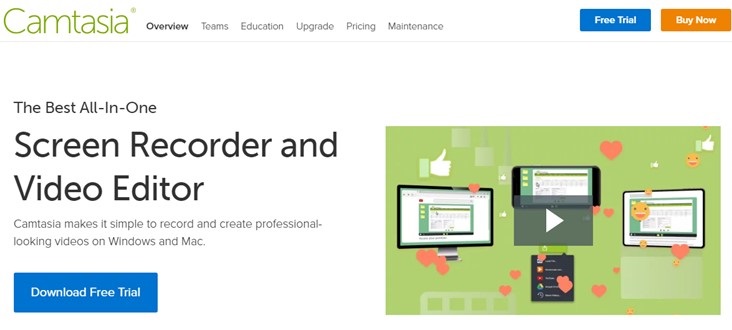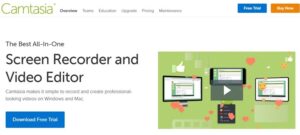 Let's begin our selection of the best Screencast Software for Mac (paid) with Camtasia, one of the most popular options available. This app includes all the necessary tools for recording the screen and editing the video later. Users can select to record the entire screen or a portion of it and audio from the system or a separate microphone connected, or both simultaneously.
Furthermore, the recording session can be paused & resumed at any moment. The audio streams can be captured separately & merged with any video clip afterward. Trimming, combining, & splitting video clips are examples of video editing. Additionally, this best Screencast Software features a library of diverse assets, such as icons, motion graphics, and music files, that can be imported into the video clip. Besides, a green screen option is incorporated that enables users to replace the video background with a green screen.
Features:
Add Hotspots and Quizzes to make your video interactive.
Videos can be saved in MP4, EVI, GIF formats.
Cloud Storage like Google and Dropbox is supported.
Price: $249 for two computers.
Trial version Available.
2. OBS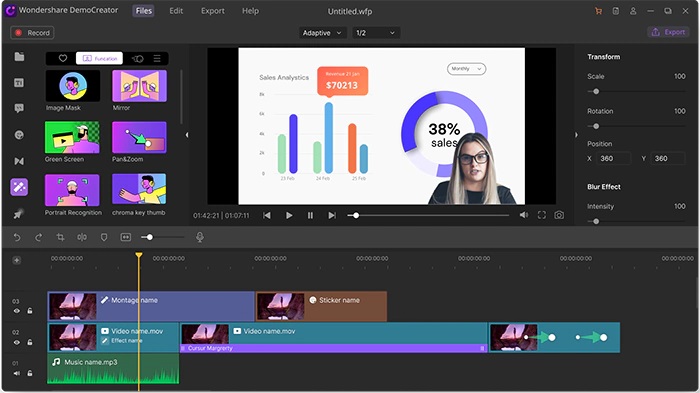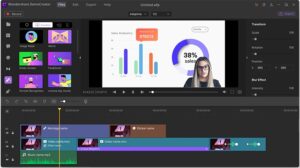 To begin our selection of free Screencast Software for macOS, we'll start with Open Broadcaster Software, an open-source and free tool. It enables users to record screen videos as well as live streams. Additionally, users can benefit from capabilities such as Scene Composition, Broadcasting, and Real-Time Captures. Besides, it is an intuitive piece of software that can record audio from various sources, making it one of the best Screencast Software for macOS. Among its most distinguishing characteristics are the following:
Features:
Enables lanczos3 and bilinear resampling.
The output of the recordings can be saved as MLV or MP4.
Uses AAC & H264 to encode.
3. Screencast-O-Matic


Moving further, we have Screencast-O-Matic, a great macOS Screencast Software. It enables users to capture the screen and add a webcam simultaneously. Additionally, audio input choices include system sounds and user narration. One of the unusual features was importing a script and breaking it down into individual portions to add each section to a screen recording individually.
Moreover, this app lets users completely delete the background from their movies through a green screen effect. In terms of audio, it can automatically recognize and identify quiet. It's compatible with all major operating systems, like iOS, Android, and Windows.
Features:
Simple and very easy to use by anyone without training.
Add design elements like arrows, shapes, and freehand drawings.
Apply visual effects like transitions and other overlay effects.
Trial Version available with limited recording.
Click here to visit the official download
4. Monosnap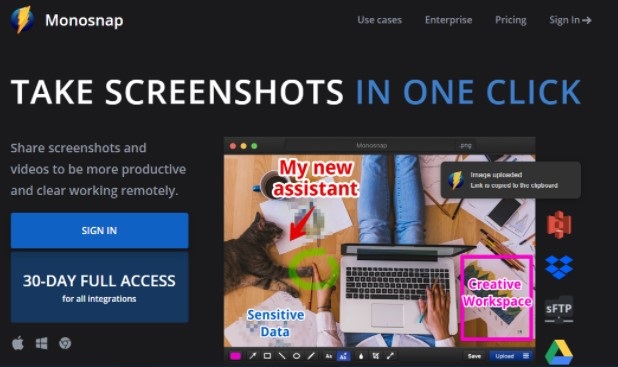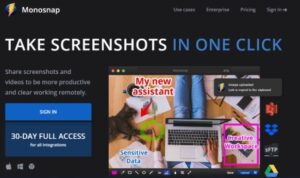 Monosnap is another free Screencast Software for macOS that enables the creation and transmission of high-quality screenshots to a cloud server. In addition, it is straightforward to use and has a straightforward UI.
Features:
Allows users to highlight important details on the screen with an arrow or other shape.
Allows users to upload screenshots with ease.
Users can capture full screen or even just a part of the screen.
Click here to download Monosnap
5. Free Screencast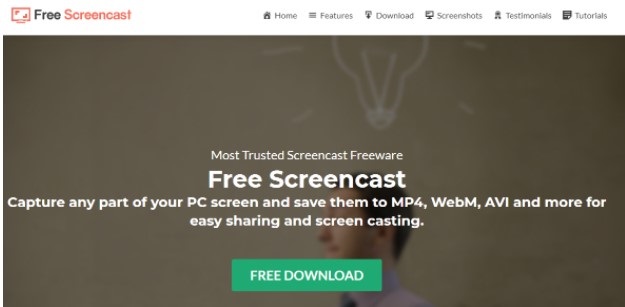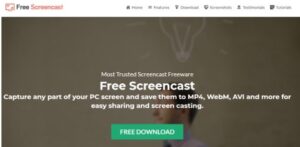 Free Screencast, developed in 2005, is the next free Screencast Software mac with audio. This app incorporates numerous sophisticated capabilities and enables users to capture the entire screen or just a portion of it. Besides, this software can record audio from a variety of different sources, including microphones, line audio mixers, and other input devices.
Features:
Video can be easily recorded from a Webcam or IP camera.
Users can edit videos, add filter effects, create text and image overlays, etc.
Schedule recordings when you are away.
6. Screencastify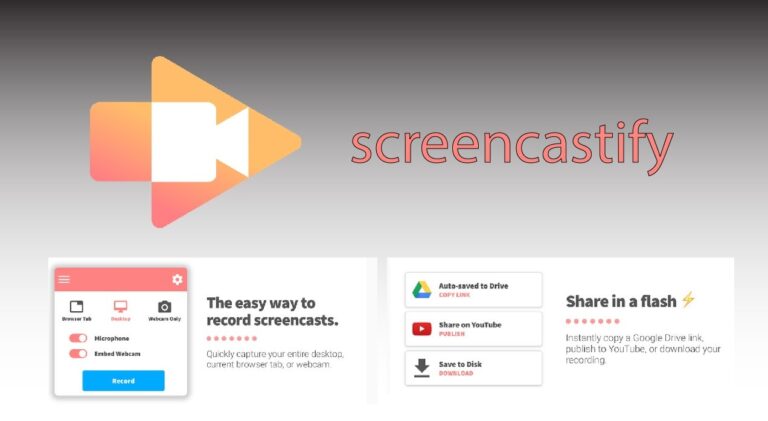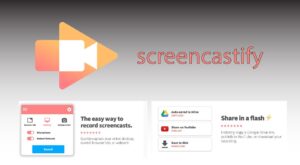 Screencastify, the next product on our list of the best Screencast Software for Windows 10 free download, is a Google Chrome browser extension rather than a standalone app. However, this app differs from free ones in that it may record the entire screen instead of just the contents of the browser window, as free extensions do. In addition, cropping, cutting, focussing the mouse pointer, and other basic editing features are available. It can be a problem if you create tutorials or training movies and require several adjustments such as points, arrows, etc.
Furthermore, users can export videos in MP4 format and upload them directly to Google Disk without saving them to their hard drive. There are two versions: a freemium version that includes a watermark and a paid version that does not have a watermark and allows users to edit their movies before saving them. It is ideal for generating short movies for broad and elementary uses.
Features:
Lightweight and resource-friendly extension.
Easy to use with an intuitive interface.
Export as MP4 to your Google drive.
Price: $24 per year.
Trial Version: Free version can record only for up to 10 minutes.
7. QuickTime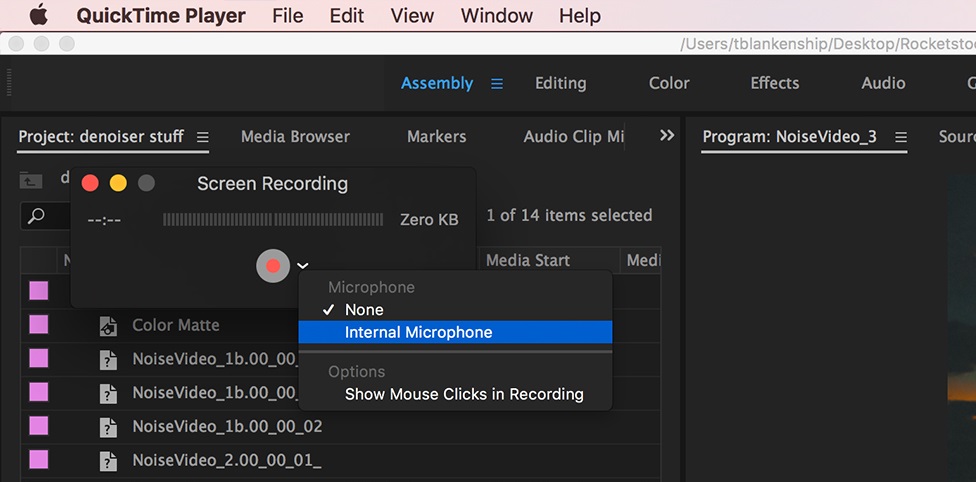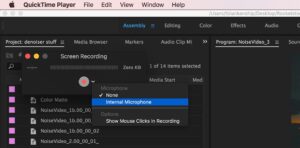 Apple's integrated app, QuickTime, is the next free Screencast Software for macOS on the list. QuickTime comes preloaded on all macOS systems. This app supports displaying a wide variety of panoramic photos, picture sounds, and high-definition digital videos.
Additionally, the on-screen controls for this program are similar to those found on a DVD player. It is typically used as a viewer for video content, but it can also stream live content.
Features:
The interface is intuitive & easy to use.
However, the video editing functions are limited.
Incorporates into the establishment program modules.
Click here to download QuickTime
8. ScreenFlow


If you're seeking macOS Screencast Software that includes advanced video editing and enhancing capabilities, your quest stops here with ScreenFlow. This program has all of the essential functions, such as video and webcam integration and microphone audio. However, its editing capabilities set it apart from the other apps on this list. One of the most critical characteristics of editing is the ability to impose many layers within a single video.
Besides, remarkable zooming capabilities and annotation choices with transition effects are included. Furthermore, numerous video and audio effects are available on the screen. In addition, it provides its users with access to a Stock Media Library that contains over half a million photos, audio snippets, and video clips.
Features:
Export Videos as MP4, Prores, and GIFs.
Publish your videos from within the app on Wistia, Vimeo, and YouTube.
Create professional-quality tutorials.
Price: $129 as one time and $46 for Stock Media Library, an optional purchase.
Trial version Available.
9. Loom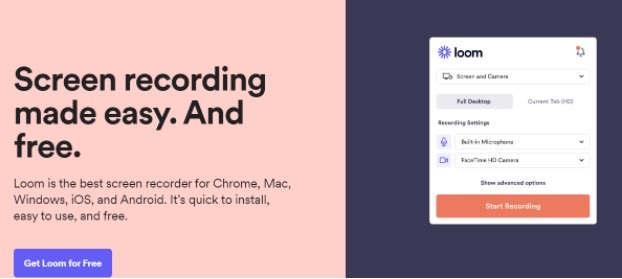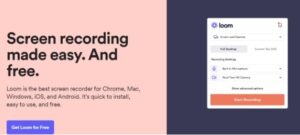 We have Loom, a free screencast recorder for macOS that is both free and offers a premium version for advanced users. The free version is limited to 480p resolution and supports screen and camera recordings.
Furthermore, it allows viewers to comment on and respond to videos and share viewer insights. It is accessible for Windows, macOS, and iOS, with an Android version in development, making it one of the top macOS Screencast Software.
Features:
Create GIF thumbnails of your video.
Available as a Chrome Browser extension.
Password Protection for Videos.
10. Icecream Screen Recorder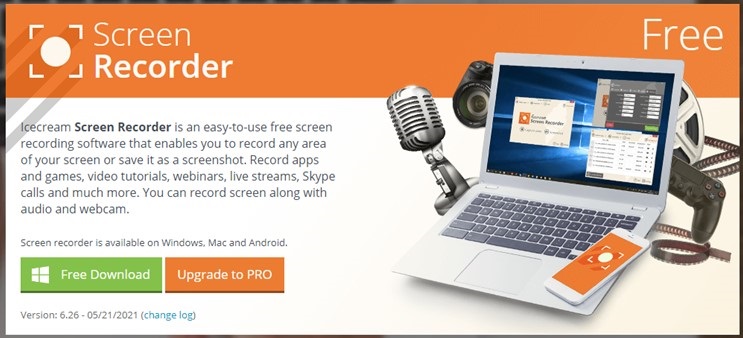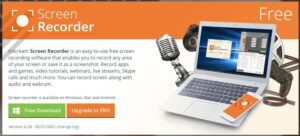 Icecream Screen Recorder is the final commercial apps for screencasting on macOS, and it has practically all of the capabilities that a screencast tool should have. It enables users to adjust the pace and cut of video playback—crop videos, emphasizing the zoom in/out capability. In addition, a dedicated sketching toolbar is offered for enhancing your simple movies. Using a paintbrush, this toolbar enables users to add text, simple shapes, or creative artwork to your video screen. Other simple video and audio effects, as well as transitions, can be applied.
Moreover, while this app's production quality is pretty low, it does support exporting the end product in various formats. In addition, there are no limitations on the movie's length you can generate, and it is pretty easy to use.
Features:
Very Easy and Great Interface.
Fewer features as compared to others.
It is available on Windows, Android, and of course, macOS.
Price: $29.95 one time.
Trial version available and allows 5 minutes of video-only.
Final Words – Best Screencast Software For Mac
The tools mentioned above are the free best video recording software for Mac that you can use without breaking the bank. These best Screencast editing software will perform essential functions, while OBS apps provide the most complex functionalities. The limited feature set is that these programs are free and lack the advanced capabilities in commercial products.
ALSO SEE: Wi-Fi Analyzer Software
Further, you may find us on Facebook, Twitter, Instagram, and YouTube on social media. Kindly let me know if you have any questions or suggestions in the comments section below. I would be delighted to contact you with a solution. In addition, we regularly publish tips and tricks and solutions to common technology-related challenges.