Online surveys have gone a long way, and it is now more necessary than ever to collect more data to better understand clients. With so much competition, it might be tough to choose the best Survey Software.
Data is essential for ensuring that your marketing effort is effective and that you delight your intended audience. According to a survey performed by Gartner, approximately 80% of growing companies collect customer experience data via customer surveys.
However, collecting data can be challenging and rarely provides a whole picture. For instance, blog traffic is excellent, but it does not necessarily reveal how a buyer perceives your business. Therefore, investing in survey software and questionnaire tools is necessary to effectively depict your target audience, brand, and consumers.
Survey and questionnaire tools assist your team in evaluating new goods, measuring the efficacy of marketing initiatives, and gaining a deeper understanding of consumer sentiment toward your brand. As a result, you are better positioned to provide your audience with the most pertinent and valuable content, services, and goods.
I've compiled a list of the top questionnaire and Survey Software for 2022 to assist you in identifying the ideal solution. These online survey apps facilitate the creation of surveys, polls, quizzes, and web forms, which may then be delivered to product users to conduct market research or solicit their comments and opinions.
Before we go into our list, let's look at some of the essential characteristics you should look for in a Survey Software.
Essential Features for Online Survey Tools And Software

You can distribute surveys using website pop-ups or email blasts, but all Survey Software should possess the following characteristics:
Allow the creation & customization of questions.
Gather, report, and archive response data.
Be shareable & distributable.
While these are the most popular features, it's always a good idea to be aware of the survey software's use cases. It will enable you to assess whether you require a more advanced tool.
Some professional survey tools will enable the following features:
Intelligent survey logic: Users can skip various survey sections based on prior responses.
Piping: Insert the text of an answer to a previous question into a new question.
Randomization: Randomize the order of your queries so that users are not enticed to select the first answer based solely on its position.
Question morphing: When working with complex surveys and multiple-choice questions, changing the question you are constructing is advantageous instead of starting from scratch.
Next, let's explore some of the top-notch survey software and questionnaire tools on the market today.
The 12 Best Survey Software and Questionnaire Tools in 2022
Here is the best survey software list to check out in 2022.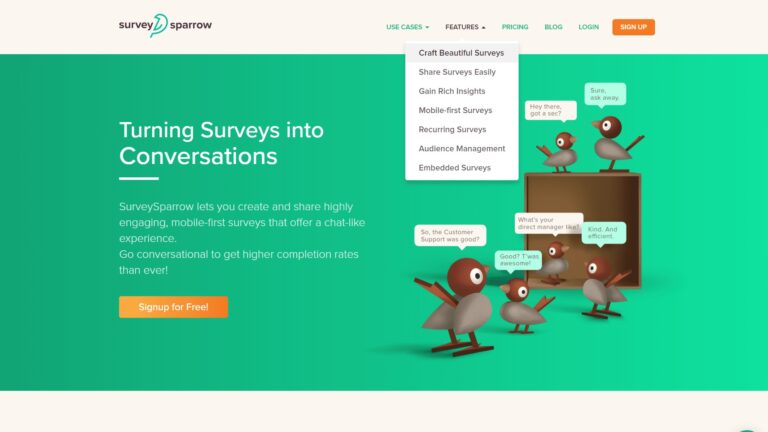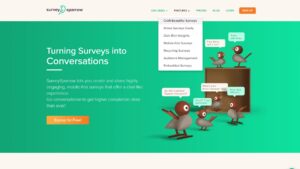 SurveySparrow is an experience management platform that assists organizations in enhancing employee, customer, and product experiences. The platform combines the capabilities of surveys, automation, business intelligence, and integrations.
If we talk about the best online Survey Software, multiple question kinds are supported by SurveySparrow's conventional surveys, 360-degree feedback for employees, chat surveys (chatbots for websites), and Net Promoter Score (NPS). Users can include surveys in emails or even schedule them to trigger an SMS. In addition, their new case management function permits the creation of tickets from survey respondents, making it a dependable support ticketing management system.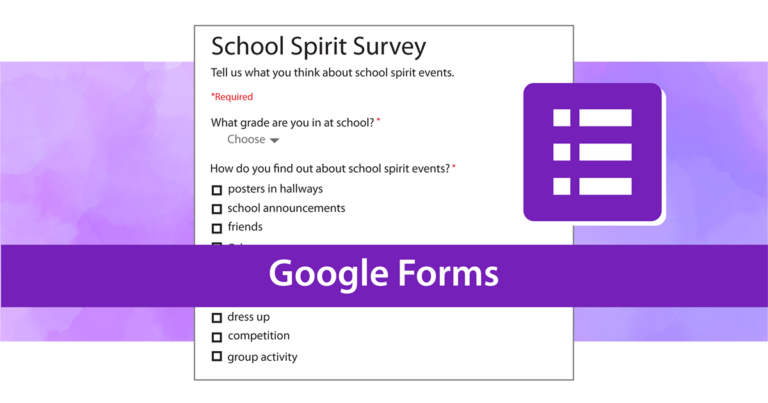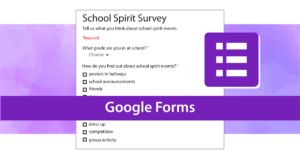 Lets talk about the top-notch and best Survey Software for academic research. If you're new to making surveys and questionnaires, you may already be familiar with Google Forms – it's the go-to option for beginners and one of the most popular free online survey software and tools.
Google Forms provides a variety of choices for conducting online surveys. If you have experience with other Google products, such as Google Sheets, you will have no trouble setting up a Google Form.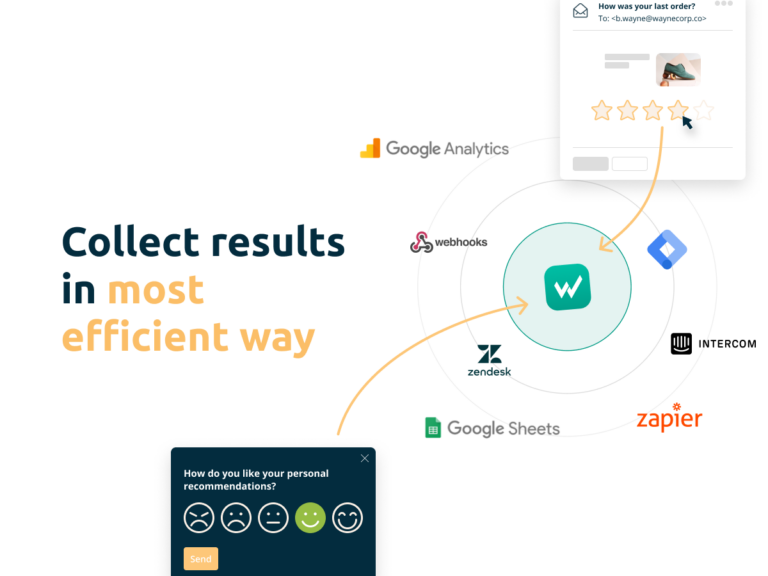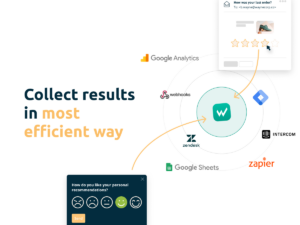 Next in our list of the popular and best Survey Software free is Startquestion. It is a system for developing questionnaires, from detailed surveys to complex forms. It offers over 50 customizable templates, the ability to submit surveys through link or email, and export functions for analytics and reports.
Users are particularly appreciative of Startquestion's user-friendly design and pre-made survey alternatives.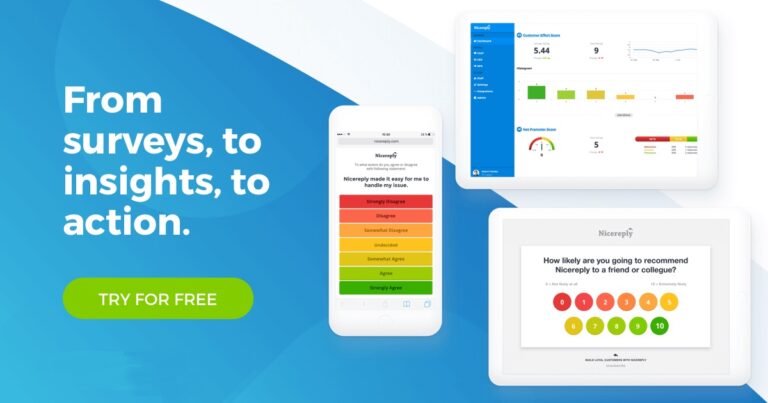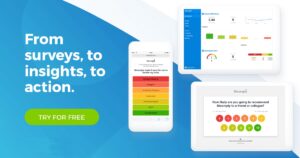 If we talk about the top-notch Survey Software free download in 2022, Nicereply has existed for some time and offers organizations the ability to create customer happiness surveys, Net Promoter Score surveys, and customer effort score surveys. In addition, the app connects with various prominent CRM, including SalesForce, and Zendesk, and provides analytics and tracking functions.
Nicereply has a beautiful interface but can also be customized without coding. While most user evaluations are excellent, some consumers notice that Nicereply lacks a mobile app.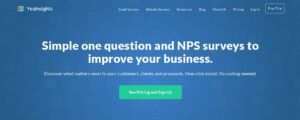 Are you still seeking the best Survey Software for data collection for 2022? YesInsights is a customer feedback tool that allows you receive instant consumer input across all platforms via NPS surveys, including email, blog postings, and social media. Users are amazed by the versatility and ease of customization of the surveys. In addition, the product offers numerous connectors, making reaching a greater number of customers easier.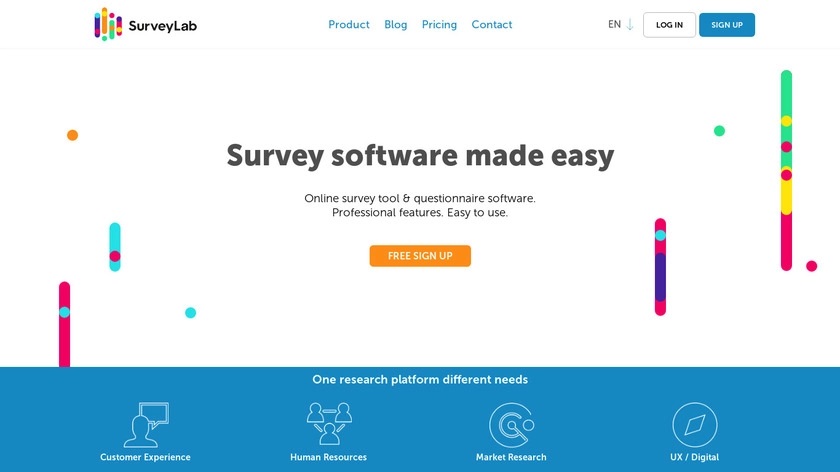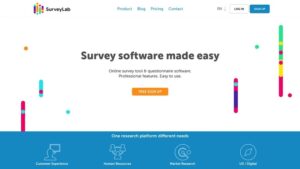 SurveyLab is the best online survey tool and questionnaire software that allows you to build surveys, automate gathering responses, and generate results.
The software supports numerous data collecting modes, such as PC/laptop, mobile, SMS, QR Code surveys, and multiple languages. It is compatible with the majority of CRM and helpdesk systems. Most customers value the dashboard's organization and the simplicity of creating surveys.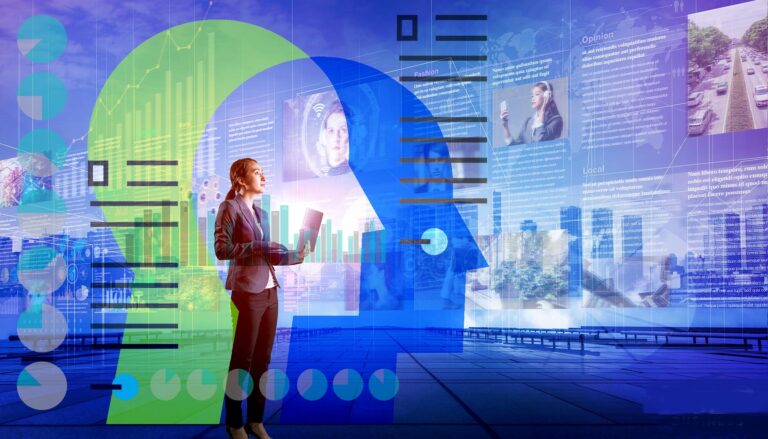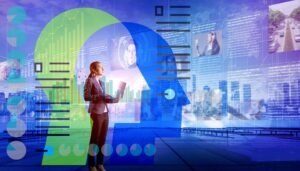 Centiment is an innovative tool to survey nearly any consumer or B2B audience.  This comprehensive Survey Software enables you to reach consumer and B2B survey respondents in 100+ countries and collect responses using any major survey instrument (including Centiment's in-house tool). You can also survey the company's Audience Panel (a community of responders) or purchase a license to survey your staff or customers.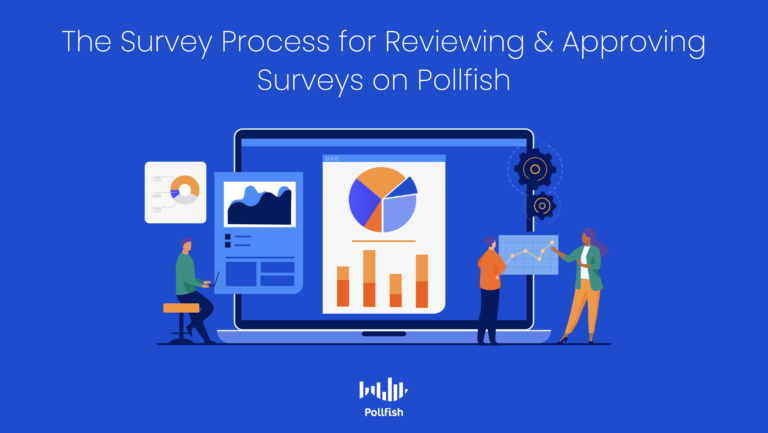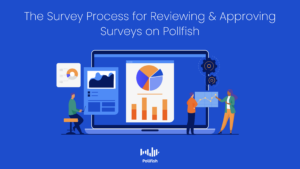 Pollfish is a self-service market research tool that provides global consumers real-time feedback. In addition, this Survey Software open source provides for the easy and rapid creation of surveys. The poll has more than 600 million users worldwide, so you have a vast potential audience.
ALSO SEE: Software Development Tools
With such an extensive survey pool, however, it is necessary to verify segmentation capabilities to guarantee you obtain the business insights you require. The tool is most effective for persona creation, concept testing, Net Promoter Score (NPS), and online app reviews.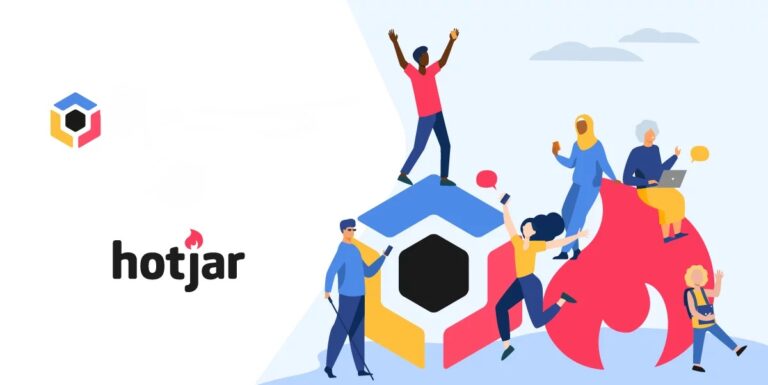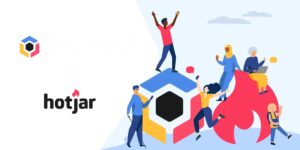 Next in our list of the best questionnaire tools application is HotJar. It develops feedback and analytics tools to enhance the user experience of your website. It provides polls, surveys, heat maps, conversion funnels, form analysis, and test users. Even though HotJar is primarily regarded as a platform for website optimization, it nonetheless offers robust survey tools for collecting customer data. Additionally, HotJar provides some of its capabilities for free, allowing you to test it before paying for other services.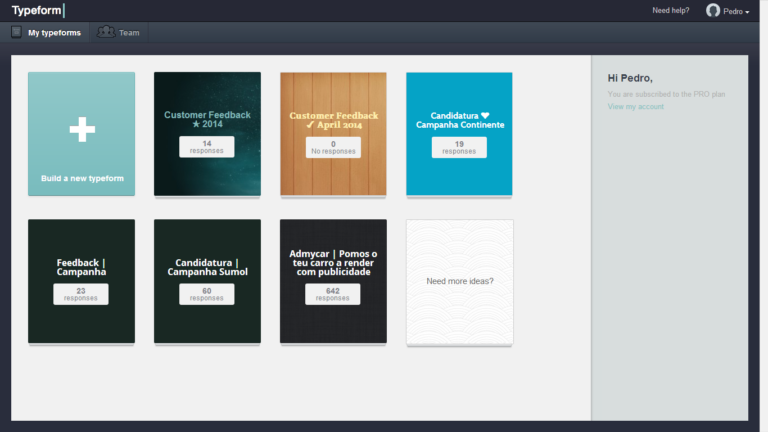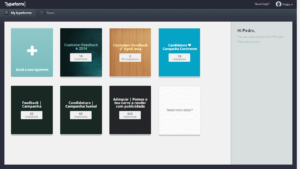 It is among the best survey tools for data collection. Typeform enables you to collect comments, sign up individuals for events, receive job apps, accept money, and create interactive quizzes and tales. Users adore the app's user-friendly interface, design, and intuitive interface.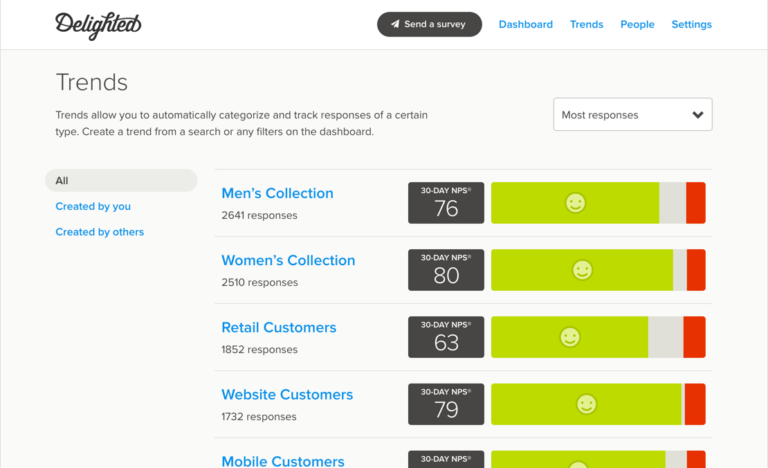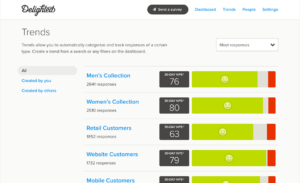 If you are looking for the popular Survey Software then Delighted is a perfect choice. It provides several feedback collection methods, such as Net Promoter Score, customer contentment, customer service efficacy, stars, smileys, and thumbs up/down. In addition, you can survey clients via email, SMS, or a link; the responses are delivered in real-time.
Customers frequently comment on how simple it is to configure this app. And if assistance is required, Delighted provides amazing customer service to help you improve your process with such an extensive survey pool.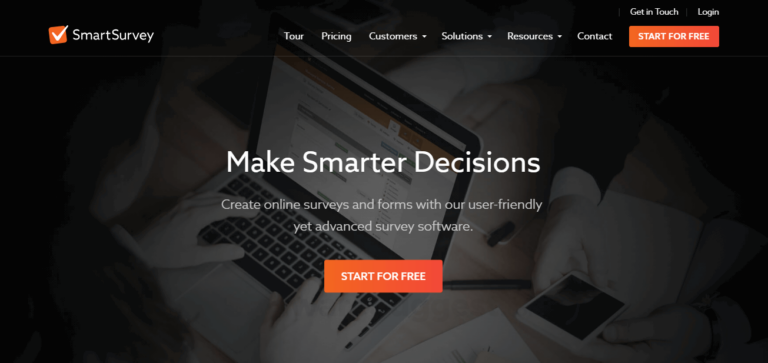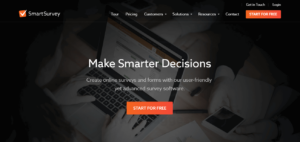 SmartSurvey is a user-friendly, flexible survey-creation tool with distinctive features. For example, users can select from over 20 question kinds and personalize the survey's branding and layout.
This compare Survey Software makes it simple to understand the fundamentals while allowing for the addition of more sophisticated features. For instance, it contains logic and automation features that may disseminate and tailor your survey to maximize its effectiveness.
Final Words
A universe of survey and questionnaire tools awaits your exploration. First, determine what characteristics you require in a survey software tool so that you may select one that meets all of the criteria for functionality.