Hey Guys, I have compiled a list of the Best Calendar Apps for iPhones, covering their features & utilities.
Our lives are determined by the "when" of our calendars. Calendars are the ultimate time management tools. They maintain track of the days that have passed and enable us to organize our plans.
Since the beginning, calendars have been digitalized and integrated into cellphones, owing to their relevance. Besides, these digital Calendar Apps are accessible via various devices, enabling modifications and reminders to be made on the go.
Furthermore, while iPhone users are likely aware of the built-in iOS Calendar app, the AppStore is swamped with third-party Calendar Apps. It is because calendars serve a variety of purposes for different people. Therefore, it's critical to understand which Calendar Apps for iPhones are the best.
Some people probably do not use calendars at all.
Some folks may only check the festivals (yes, it's possible) and essential days in the month and year.
And then some are extremely organized and have detailed calendars for each day of their lives (sounds exhausting).
As a result, several Calendar Apps cater to the broad consumer base's unique needs. These vary in terms of features and are aimed at various users.
Best Calendar Apps for iPad & iPhone
So, here are the best apps for your calendar and schedule on the iPhone to stay organized in 2022.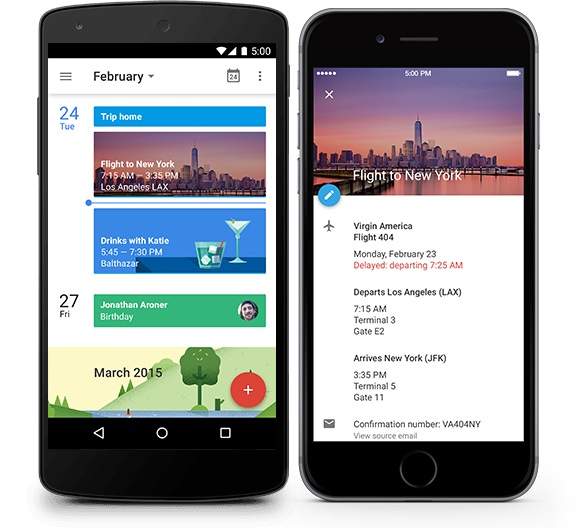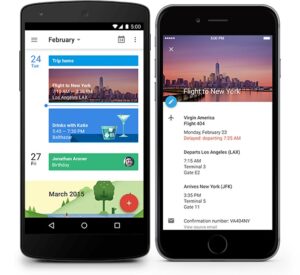 Google Calendar is among the best Calendar Apps and also needs no introduction. It is a high-quality calendar app that millions of people worldwide rely on. Its integration capabilities are unmatched, as is the breadth of its convenient features.
Moreover, this best calendar app for iPhone free boasts a stunning user interface that is jam-packed with functionality and utility. For example, Google Calendar allows you to create events, book appointments, and set reminders right from Gmail.
Google Calendar's intelligent suggestions assist you in quickly and easily adding tasks and events. For example, you can arrange video calls, make invitations, and accept them from the app. Additionally, you may quickly create events on the fly.
Besides, due to the smooth integration and syncing features. Google Calendar is an excellent program that we strongly suggest.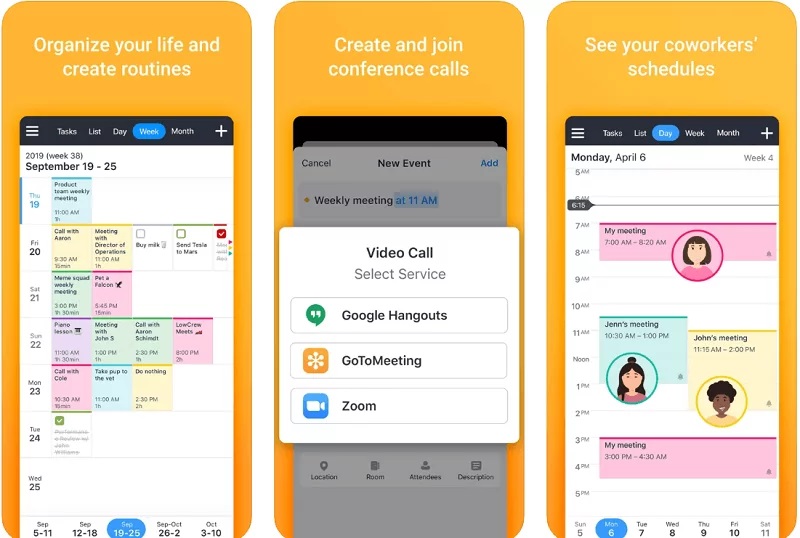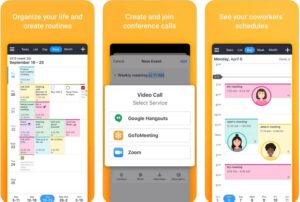 Calendars 5 is one of the highly rated Calendar Apps for the iPhone. It costs $29.99 and has a user-friendly layout, excellent task management, and integration options. Additionally, it supports natural language input.
Furthermore, Calendars 5 enables you to manage your assignments and events effortlessly. It is also possible to integrate with Reminders and other Calendar Apps. In addition, you receive numerous customization options, and its AI can even suggest frequently inputted destinations and information.
Additionally, Apple Maps locations for scheduled activities can also display in Calendars 5. It's an excellent calendar app, and it gets the job done.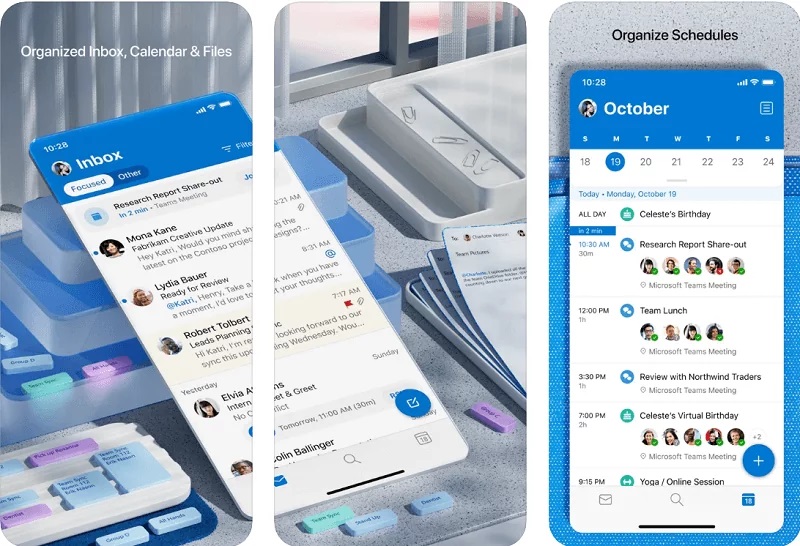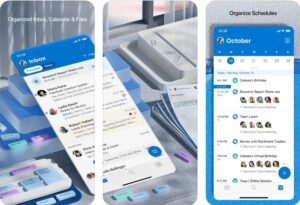 Microsoft Outlook is a unified email and calendar app. Although the two have their tabs, the integration makes them appear to be one.
Microsoft Outlook Calendar is among the best Calendar Apps, enables you to separate key activities and events from the clutter. You can quickly update and add events, as well as scheduled appointments. In addition, you can share your schedules with others to facilitate planning.
Moreover, you can search for locations, contacts, and events in one location and sync your account across many devices. Microsoft-designed, this calendar app is well-suited for a wide range of users.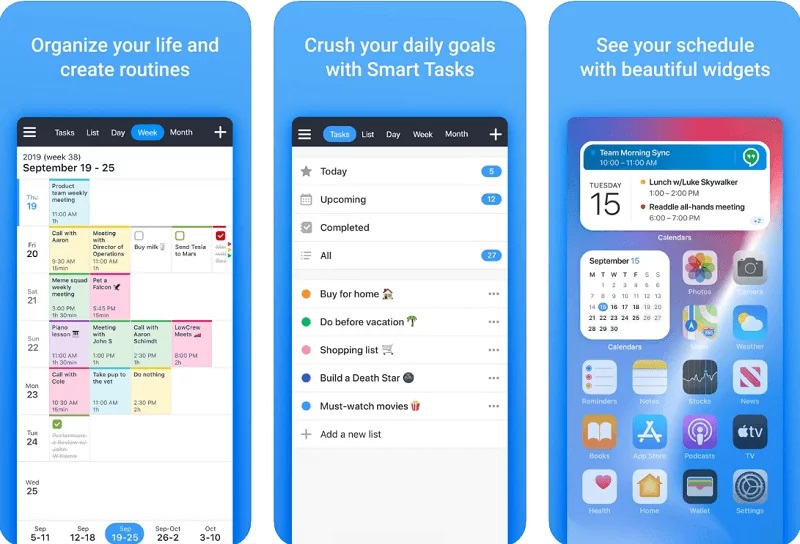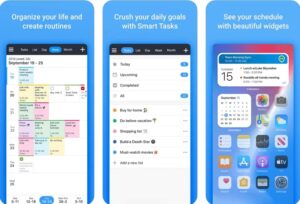 Calendars: Planner & Reminders was even developed by Readdle Technologies Ltd., the ones who developed Calendar 5. This best calendar app for iPhone for family is free except for certain in-app purchases. It is ideal for businesses due to its intuitive interface and design.
Calendars: Planner & Reminders make it incredibly simple to add events to your calendar. This best free calendar app for iPhone includes a drag-and-drop feature that makes it simple to edit events and tasks on the fly.
Furthermore, it syncs with Apple Calendar & Google Calendar in a matter of seconds. In addition, it has specialized keyboards & capabilities for offline and online calendar editing. Moreover, you can sync the modifications the next time you log in.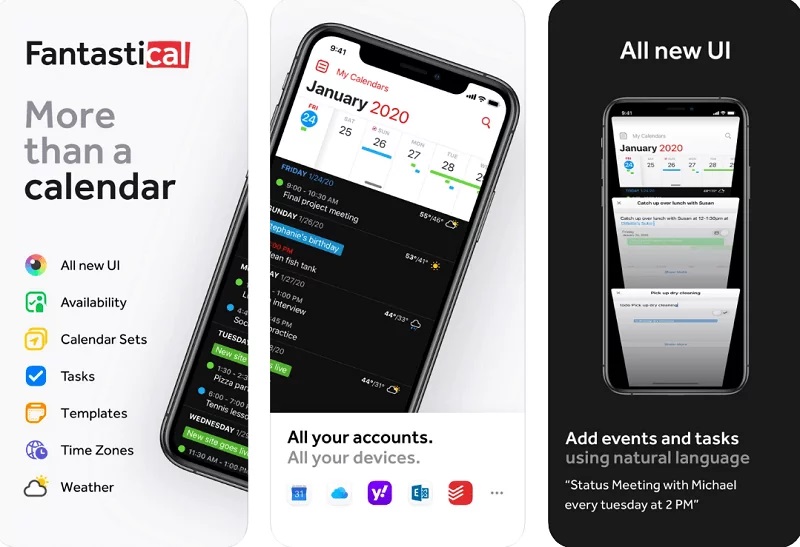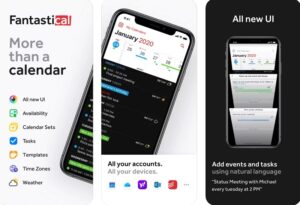 Fantastical 2 is unquestionably one of the most popular Calendar Apps available. It outperforms all other apps in terms of natural language input.
Additionally, it features an incredibly appealing design and user interface. It is highly ranked and widely considered one of the best Calendar Apps available for iPhones.
Besides, Fantastical provides customers with an abundance of features and customization possibilities. In addition, it organizes all of your activities and tasks logically, allowing you to constantly prioritize the most important ones.
With the premium subscription, you gain access to various features that are not available in most other apps. For example, you may sync your account with other calendars, receive notifications, customize your templates and color scheme, etc.
Furthermore, simply with the touch of a button, you may organize meetings and call other people. In addition, you can subscribe to calendars that are tailored to your preferences.
It is a general-purpose calendar app that caters to all of your needs. It is why power users so highly appreciate it.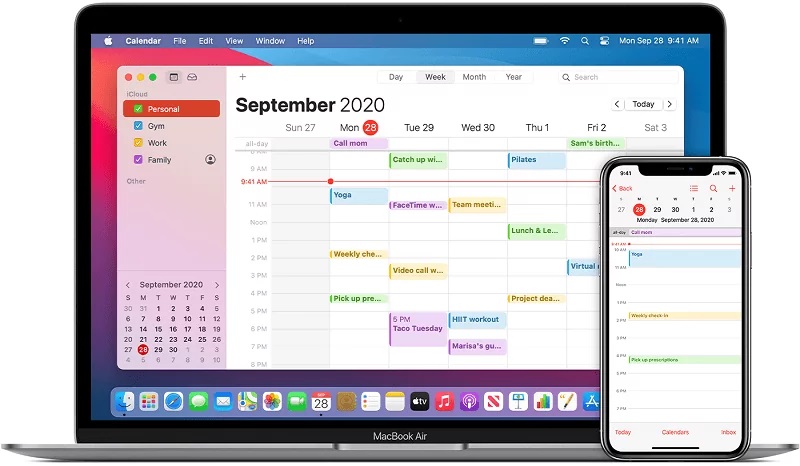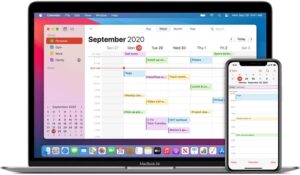 Apple Calendar is the pre-installed calendar app for iOS devices. It integrates well with all other Apple devices. In addition, you can quickly and easily import calendars from a variety of different apps.
Apple is renown for its simple navigation and uncluttered appearance. This best calendar app for Apple is a highly systematic and organized app. You may schedule events for specific days of the week, create appointment reminders, and receive alerts.
Further, Apple Calendar's options are also extensive and convenient. For example, you may customize the appearance of your calendar, color-code different events and notifications, set the start of your day and the number of days you wish to see, among many other possibilities.
You can invite others and keep distinct calendars for different aspects of your life — professional, family, personal, etc.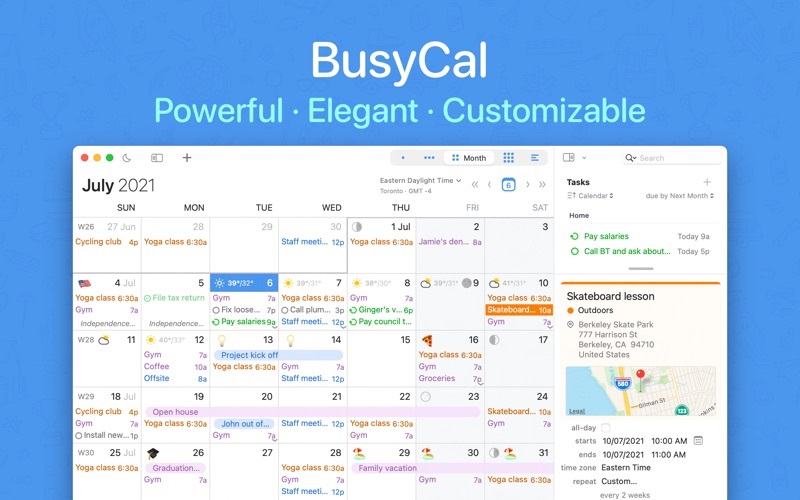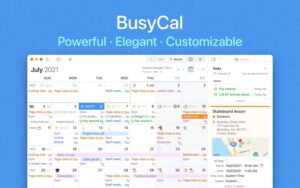 BusyCal is among the best Calendar Apps for iPhone users. It is a premium calendar app that is now only available for the iPhone and iPad. It is priced at $4.99. BusyCal, like Apple Calendar, features a simple and easy-to-navigate user interface, but with the addition of natural language input.
It integrates with various Calendar Apps, including Apple Calendars, allowing seamless syncing across multiple devices and the Apple Reminders App.
Moreover, you can customize the app to your preferences. Additionally, it has numerous viewing choices such as journey time, time zones, and attendance. It also doubles as a helpful reminder app, as you can keep track of your to-do activities.
Besides, you receive real-time weather updates and comprehensive location services, such as maps, trip time alerts, and suggestions.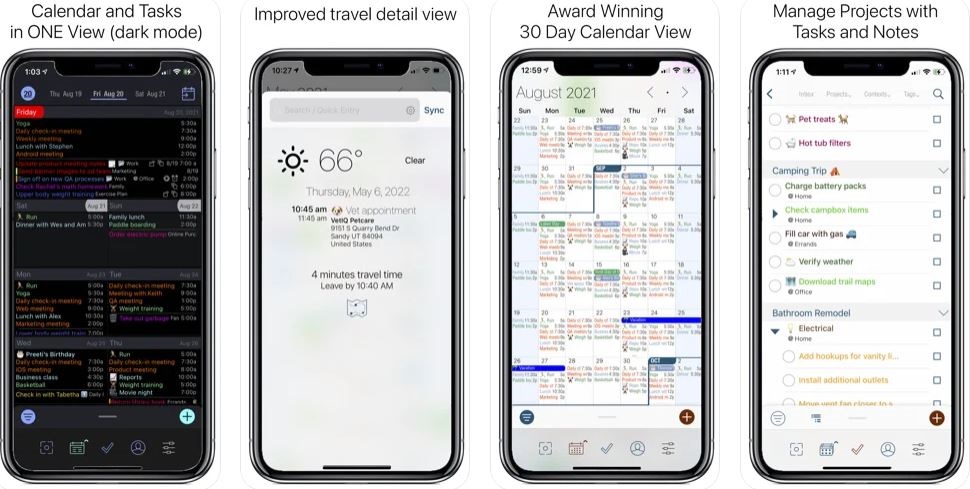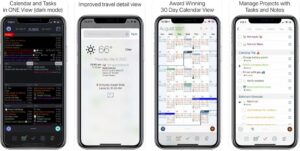 The Informant 5 Calendar is one of the top-rated Calendar Apps, also ideal for businesses. It allows for organization customization, feature synchronization, planning and viewing options, etc.
Additionally, you may customize the visual presentation of your calendar in a variety of ways. Adding events and tasks is a simple process that may accomplish via Siri. From the app, you can quickly schedule appointments and make plans.
A premium subscription unlocks additional capabilities such as email integration, synchronization options, and weather integration. In addition, you can create a comprehensive view that displays weather, events, and priorities, among other things, in a template of your choice.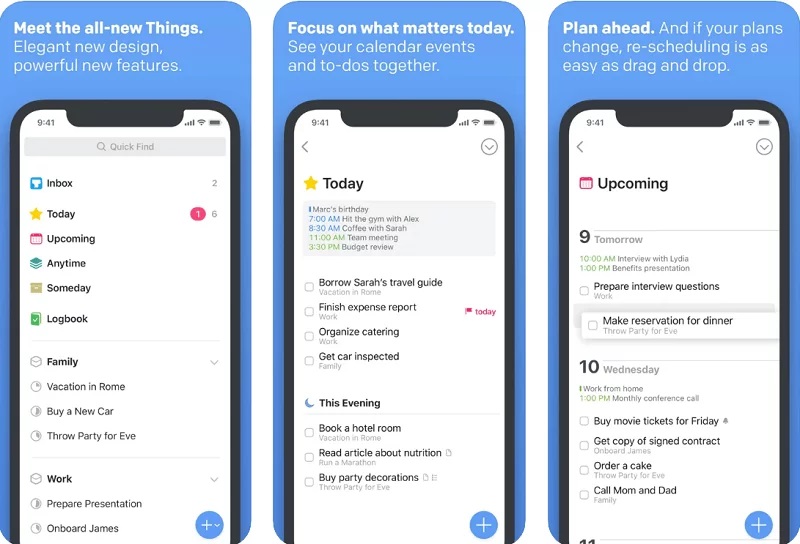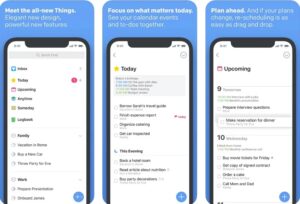 Things 3 is among the fantastic time management and planning Calendar Apps for the iPhone. Although this is not primarily a calendar app, it performs identically.
You neatly organize plans, activities, events, appointments, and other items that require your attention and display them all in one location. Everything will be listed chronologically, allowing you to choose what is most important.
Further, you can manage activities and projects, take notes, create plans and events, set reminders, receive timely notifications, etc. Additionally, it integrates with calendars if you like to save things in that format.
Because it designs for iPhones, it features extensive integration options, ranging from emails to website URLs. You can customize the UI, use Siri to set reminders, and create shortcuts. It is $9.99.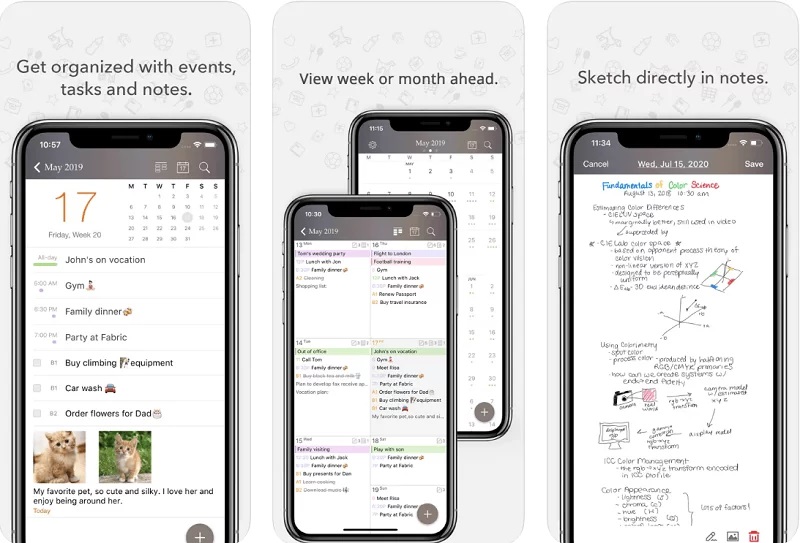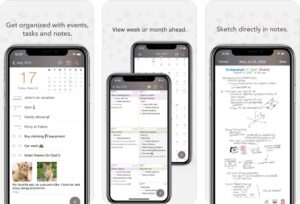 Planner Pro is a highly configurable calendar app. It is pretty easy to customize to meet the demands of practically any user. It features an eye-catching style and a simple-to-use interface with several customization options.
Due to its seamless connection, you can rapidly make revisions, add events and tasks, and create reminders. Additionally, you can take notes directly from the app (in IOS 13 and above).
You can quickly sync this calendar with the Apple Calendar and set daily weekly, or monthly reminders and alerts for tasks and projects. In addition, planner Pro – Daily Calendar's great UI ensures that you're always on top of your schedule.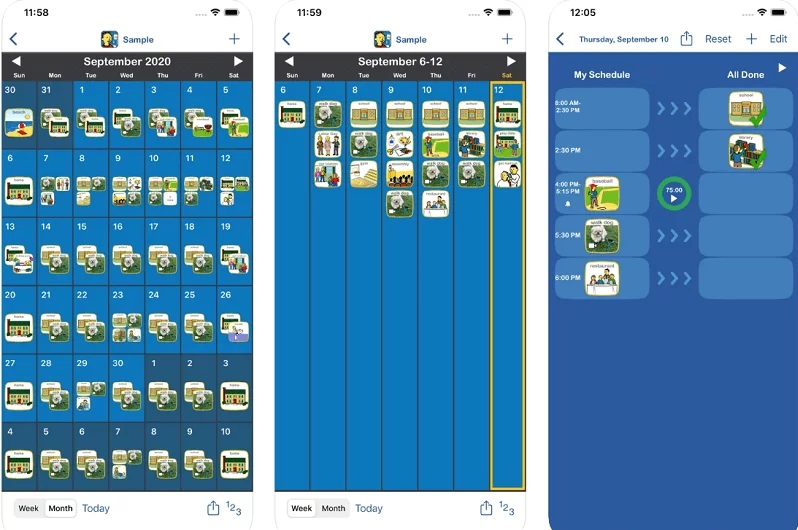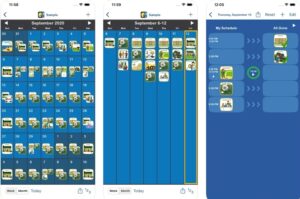 If you are looking for the best and most free Calendar Apps, Choiceworks Calendar is perfect. Due to its visually appealing UI, Choiceworks Calendar stands out from the crowd of Calendar Apps. It is a picture-based calendar app designed primarily to teach youngsters. With 275 pre-loaded photos for easy personalization, this software helps children understand the early time and work management.
Choiceworks Calendar comes with configurable photo, video, & audio choices. In addition, images, movies, or audio can depict events and tasks.
Besides, it enables the integration of tasks and events per user.
ALSO SEE: Watch Free Movies Online
Additionally, you can include your images, videos, and audio. Calendars can share with other app users. Choiceworks Calendar, which costs $9.99, is a one-of-a-kind graphic calendar that has benefited both children and their guardians.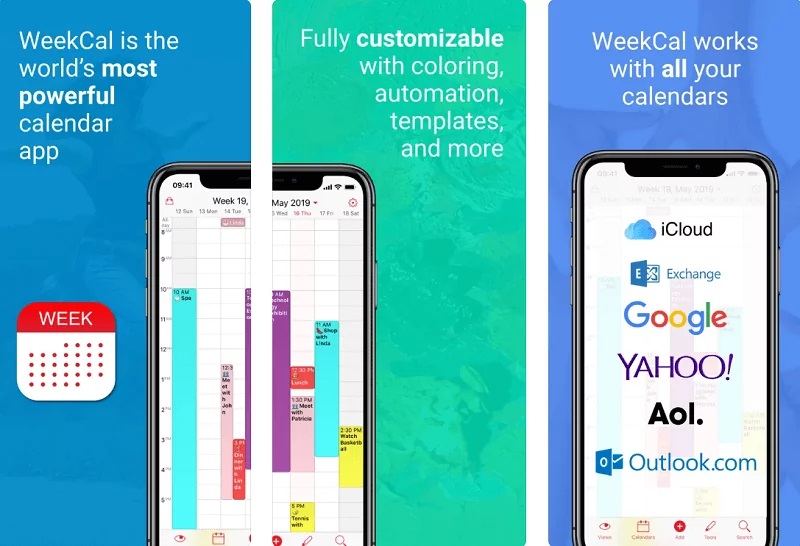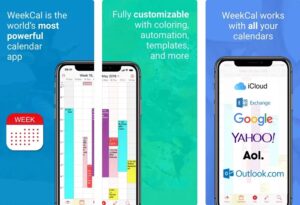 WeekCal is another excellent iPhone calendar app. Besides, it comes with a plethora of customization possibilities and diverse functions. As a result, it's ideal for managing and organizing things.
Drag and drop makes it simple to add events and tasks. The calendar can see in various ways depending on the period. Additionally, you can add custom calendars for sports, media, and weather.
WeekCal's extensive integration features enable it to import many calendars from the calendar store while maintaining its clean organization. In addition, it syncs quickly with updates and provides numerous customization possibilities for the design interface.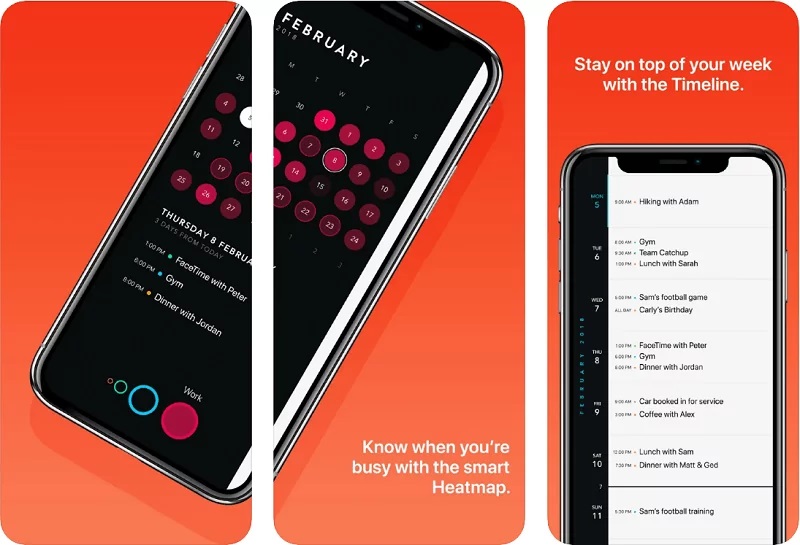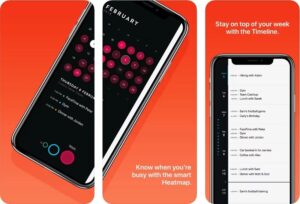 If you are looking for the best and most free Calendar Apps, Timepage Calendar is perfect. In terms of design, we strongly prefer Timepage. It's really clean and uncomplicated, and the color combinations are highly appealing and easy on the eye. In addition, you can quickly modify your calendar and view your schedule in the time range of your choice.
Additionally, it provides customization choices. Its straightforward design helps you keep track of when you're busy and free. Besides, it integrates with the weather, contacts, and maps.
You may view journey times and weather conditions and receive helpful schedule alerts. From the device's highlight menu, you can effortlessly search for events. It integrates calendars from iPhone, Google, and Outlook, among others.
Conclusion – Best Calendar Apps

Maintaining organization entails regaining control of your life. Keep track of your schedule with the aid of these top-rated Calendar Apps for iPhone. We urge that you thoroughly read through each app and select the most appropriate one for you.
Calendar Apps are getting increasingly intuitive, with better user interfaces. By selecting an appropriate calendar software for your iPhone, you can effortlessly manage your time and schedule. With these Calendar Apps, time management has never been easier.