Let's look at some of the most popular and effective Password Manager For iPhone and iOS.
Like me, you probably have tons of pages filled with long, complex, and unique passwords for unlocking your multiple online accounts, details of confidential logins, credit card numbers, and PINs. While you may try to remember all of them, it becomes cumbersome to memorize everything and use them as needed.
Thankfully, numerous best iOS Password Managers For iPhone and iPad can help you store all your credentials, banking details, confidential documents, and other private details, all under one roof. You can deploy each password and fill in the information as needed automatically, while you need to remember only the Master Password to unlock it.
Since we are talking about Best Password Manager For iPhone and iOS devices today, the in-built Apple's iCloud Keychain works excellent, but it shouldn't be your only resource to rely on. Besides, its inability to work with other platforms (except for Apple devices) is one of the most noteworthy drawbacks that makes users switch to other Best Password Managers & Generators for iPhone & iPad.
TweakPass Password Manager is an easy iOS password manager that uses secure data encryption techniques to store all of your credentials and personal information in a secure vault protected by a Master Password. Then, the app enables users to auto-fill forms and generate strong passwords in a few taps. So, without further ado, let's get started!
Best Password Manager Apps For iPhone And iPad 2022
I have tested the best bunch of iOS Password Managers & Generators on the App Store to find the best free Password Manager For iPhone for you. All of them are secure to use, have a user-friendly interface and offer more features than the in-built iCloud Keychain.
1. Enpass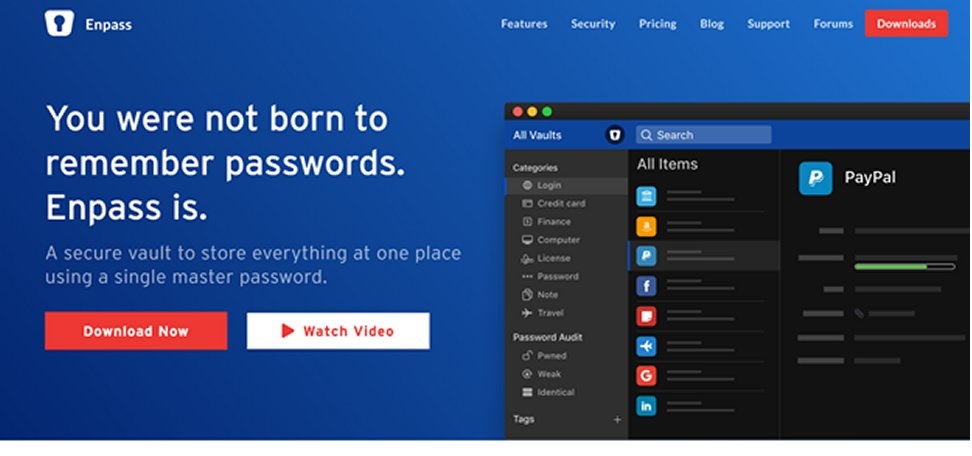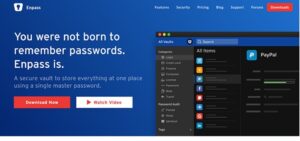 Enpass is a freemium Password Manager For iPhone and iPad users. This best free password manager app offers many advanced features like Touch ID support, backup and restores over Wi-Fi, Safari browser extension, and more. Furthermore, it allows users to save confidential data in many pre-sets.
Additionally, it is among the best password manager apps for iPhone and iPad. It also supports auto-lock and will enable users to generate complex and unique passwords for all their online accounts. Besides this, Enpass seamlessly syncs across your devices through Dropbox, Google Drive, OneDrive, Box, iCloud and more. Furthermore, you can easily import your passwords and other vital data through the desktop Enpass version.
2. 1Password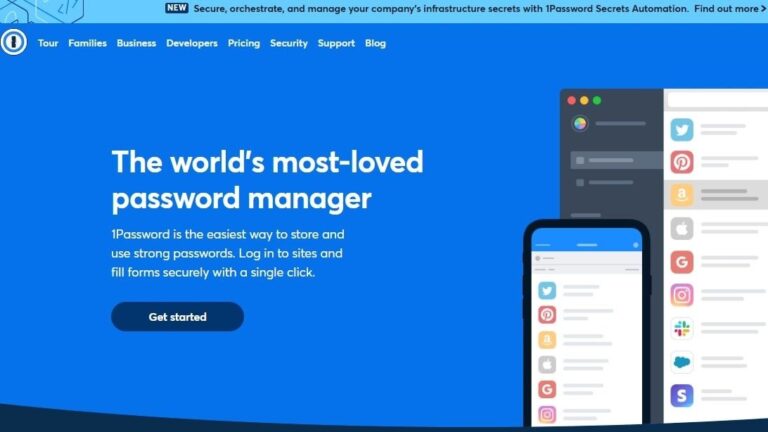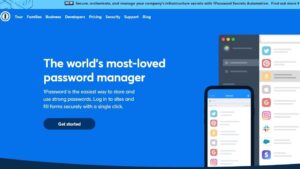 Well, 1Password is a staple of the Apple Community and lets you safeguard countless amounts of credentials, banking details, addresses, and more. This best Password Manager For iPhone free uses AES-256-Encryption like TweakPass to shield your passwords and data. It supports locking/unlocking via Touch ID & FaceID as well.
What's more? You can use the Password Generator feature to create your customizable complex passwords and save them in a secure vault so that you don't need to remember them. At the same time, you can keep your digital safety intact. Additionally, you can effortlessly organize your passwords with tags and keep them stored under the Favourites section for easy access.
3. Keeper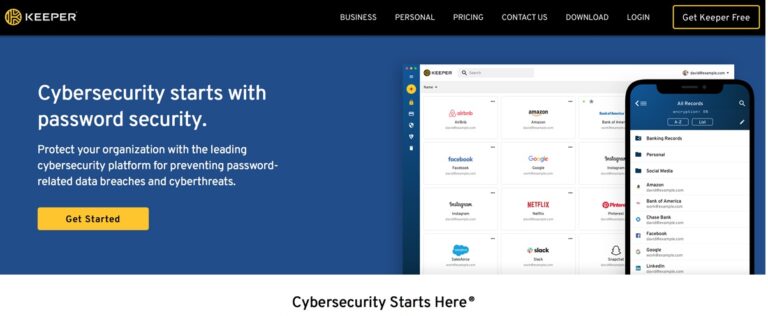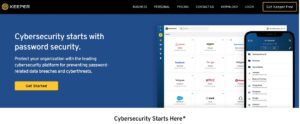 Next on our list of Best Password Manager For iPhone (2022) includes Keeper. It's an advanced security app with additional perks like an encrypted messaging app (KeeperChat), dark web monitor, password sharing capabilities, password auditing, and emergency access.
Keeper password manager is among the best iPhone Password Managers. It comes with both free and premium plans. This best iOS password manager free version has limited security functionalities, and the unlimited (premium) version comes with unlimited password storage up to 100 GB, advanced FA, and more.
4. Dashlane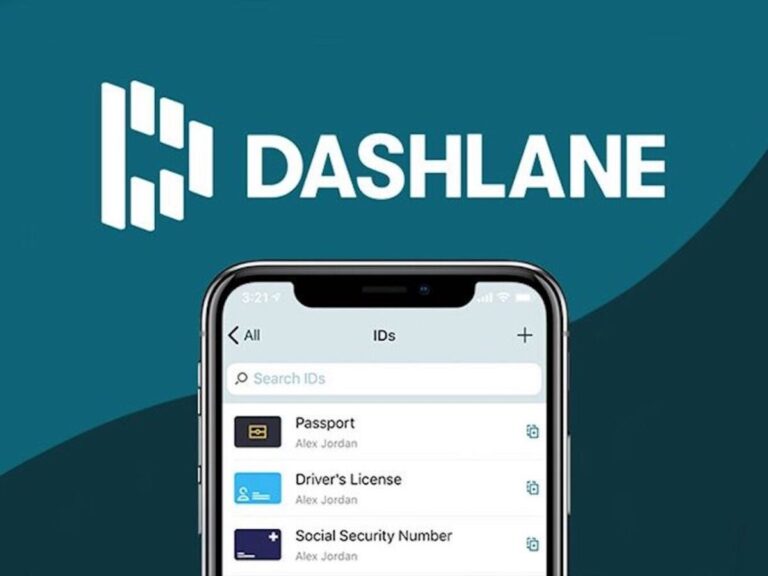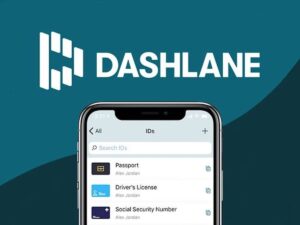 Talking about the best Password Manager For iPhone and not mentioning Dashlane, is undoubtedly impossible. The app is the epitome of prevention and protection from the risks associated with storing and sharing data online. It has a user-friendly interface and features an encrypted vault to shield details like login info for your online accounts, secure notes, payments, IDs, etc.
This best Password Manager For iPhone even offers an exciting feature, Dark Web Monitoring, that sends alerts if there's any leak or issue related to your saved email accounts. Cool, right? You should try your hands on this powerful password manager app for iPhone, and do not forget to share your experience with us in the comments!
5. TweakPass – Password Manager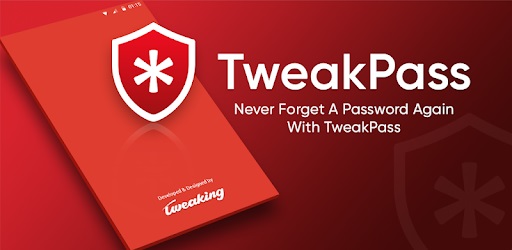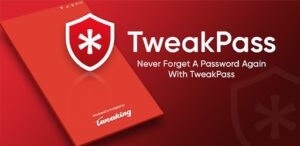 TweakPass is an ultimate Password Manager For iOS that allows users to keep their sensitive information secured in a digital vault and lets you access them anytime, anywhere using a Master Password. The app supports encrypting all your credentials, notes, forms, credit card details, social security number, health insurance document, passport, Wi-Fi password, etc.
ALSO SEE: Apps Like Snapchat
Furthermore, you can enable Touch ID or FaceID to make the entire locking/unlocking process fast, easy and secure. In addition to this Password Manager For iPhone, you can take advantage of features like hassle-free website access, auto-fill forms, generating unique passwords, and more.
Final Words – Password Manager For iPhone

So, which one's your favorite Password Manager For iPhone? Share your suggestions and experience while using these security tools in the comments section below!