Skype is a top-rated and straightforward tool to communicate with people around the world. It is the most maximum user convenient software to provide a lot of advanced features for communication. Additionally, it also comes with strong encryption to safeguard the conversation and enhance privacy. The different great thing about Skype is that it helps Dark mode, a built-in feature to darken the background. It can be enabled/disabled at any time you want. I was wondering how to enable dark mode on Skype? Well, here is the example to show you the necessary steps.
The steps to turn on the dark mode will vary depending on the platforms that you're using. The following example will show steps to turn on dark mode on
Skype smartphones app

Skype web version
Enabling Dark Mode on Skype Mobile App
The steps to turn on the dark mode remains the same for both Android and iOS.
1: Launch the Skype app on your mobile or tablet.
2: Sign-in with your Skype account.
3: Tap your profile photo.
4: Choose the Settings option.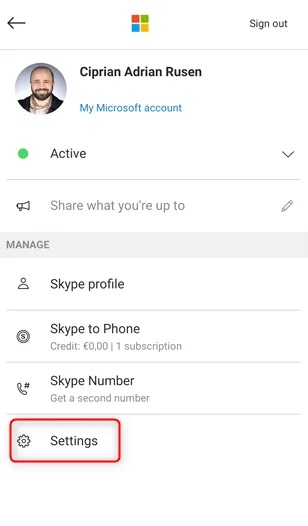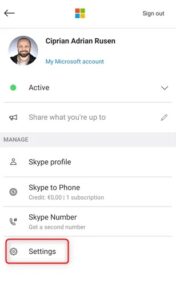 5: Choose the Appearance option.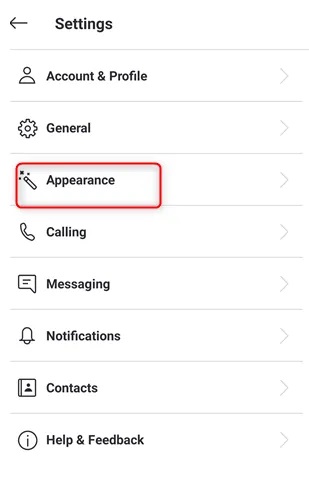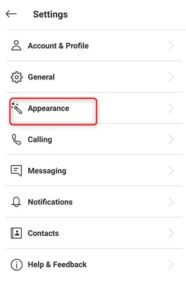 6: Under modes, choose Dark.
7: Tap the Apply option to apply dark theme on your Skype app.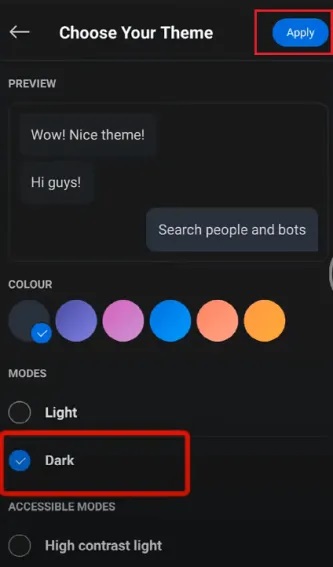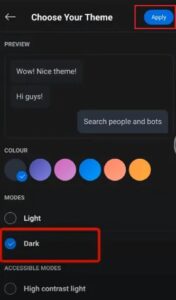 Note: If you have chosen the Use system setting, Skype will utilise the theme that you used on the device.
Configure Skype to utilise the system theme.

Enable Dark mode on Android or iPhone.

While launching the Skype app, the dark theme will be applied automatically.
Enabling Skype Dark Mode on Web Version
The steps additionally apply to the Skype Windows app.
1: Start the Skype app or visit the Skype website.
2: Sign-in with your Skype username and password information.
3: On your home screen, click the three-dot menu icon located right to your profile name.
4: Click the Settings option.
5: Continue to the Appearance section.
6: Under the MODES section, choose the Dark theme.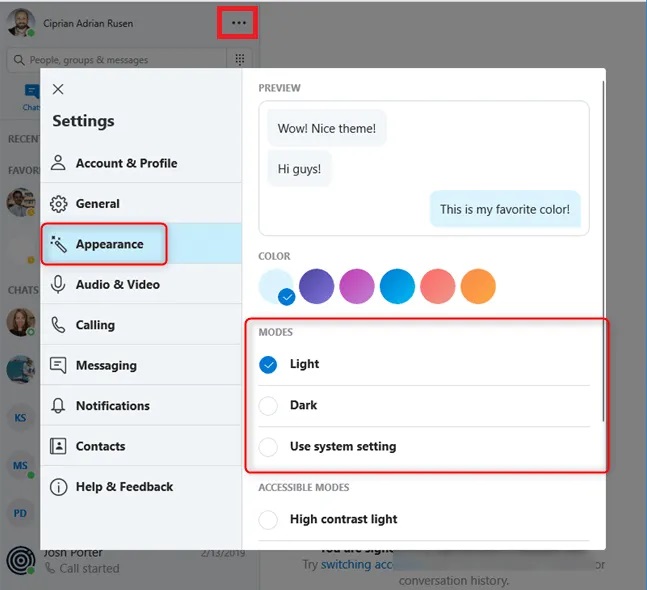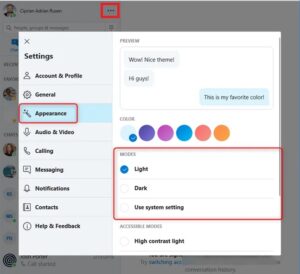 7: Instantly, the chosen Dark theme will be applied to Skype.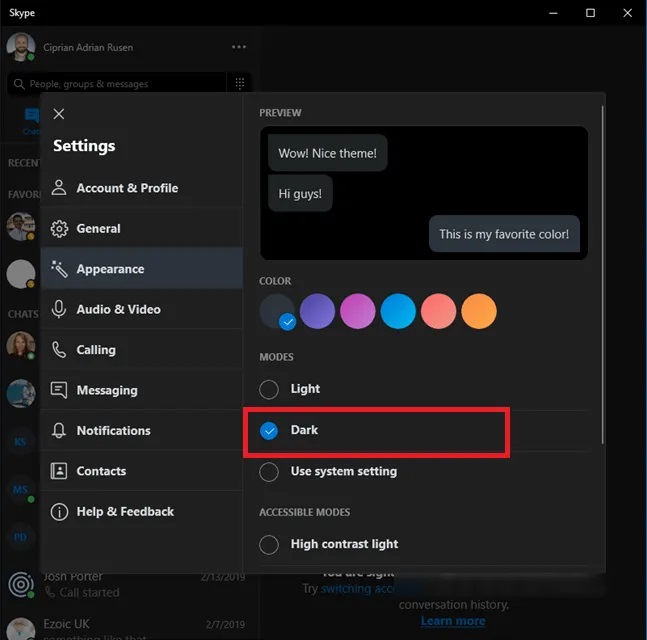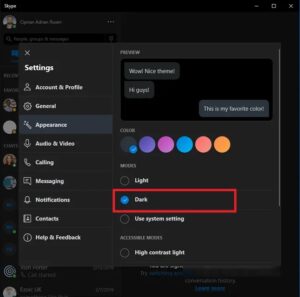 Like mobile, you can use the dark theme on Skype by enabling dark mode on Windows and choosing System settings under the MODES section of Skype.
These are effective methods to enable dark mode on Skype. If you encountered any error means, use the comments section to mention it. We will look into the issue and support you to sort it out.