This guide will teach you how to Raise Your Hand on Zoom using a phone or computer.
Zoom is a widely used virtual conference software used by virtually every enterprise today. However, not every user is aware of all of Zoom's features.
One of these characteristics is the ability to raise one's hands". So, for example, you can raise your hand to indicate to the meeting host that you have some questions without interfering with the flow of the conference. When using the "raise hands" option, a small raise hand icon appears beside your Zoom username to indicate that you intend to speak.
Info: If you're a meeting host, you can not use the "raise hand" feature. Only Zoom meeting participants can use it to signal the host.
Raise Hand in Zoom Not Showing
How to Raise Hand in Zoom on Android or iOS Phones
If you're using your phone to attend Zoom meetings, here is how you can raise your hand using an Android or iOS device:
1. During a Zoom meeting, simply tap on the three horizontal dots labeled More in the bottom right corner of the toolbar.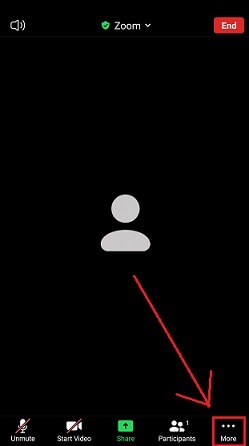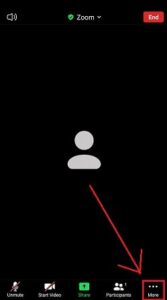 2. Click on Raise Hand from the pop-up menu.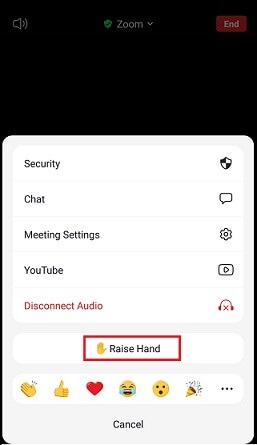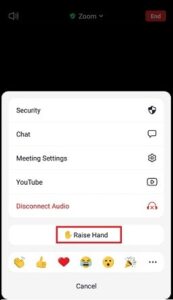 3. Next, the meeting host will get notifications about your virtual hand raise.
4. When you finish your discussion, you can go back to the more menu once again to Lower Hand in Zoom.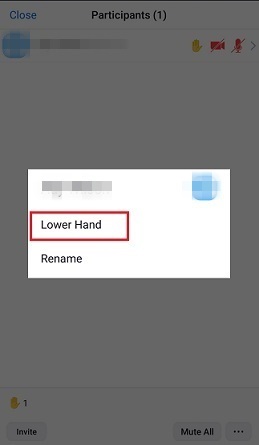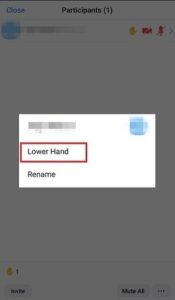 How to Raise Hand in Zoom Windows 10 or Mac
Follow the steps below on using the raise hand feature by using a computer.
As a Zoom meeting participant, tap on the Reactions icon that you'll get on the bottom corner of the screen.
Once a pop-up menu comes up, tap on the Raise Hand button.
A blue hand emoji appears next to your Zoom username to indicate you successfully raised your hand.
Once your chat is complete, you may select Reactions and then Lower Hand to remove the hand emoji alongside your name.
ALSO SEE: Unblock Someone on Instagram
Additionally, you can lift your hands in Zoom by pressing the ALT+Y (Windows) or Options+Y (Mac) buttons simultaneously. The same keyboard shortcuts apply when lowering your hands in Zoom as well.