Are you looking for some new apps? We got you covered with the top new Android Apps.
Hey, Folks! We're back with your favorite best app of the month list. After extensive research, we've compiled a list of really cool and helpful Android apps that will enhance your experience. As we all know that there are dozens of top apps released every week, and keeping track of all the newly released apps can be difficult that's why every month, we select some of the top-rated Android apps that you can try.
Excited? So, Let's Get Started.
Best Android Apps in 2022
Here is the list of the best interesting apps or new Android apps you should use in 2022.
1. Volume – Immersive Reading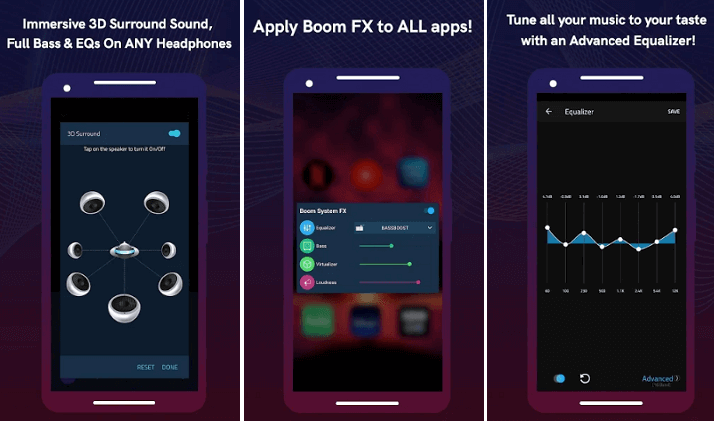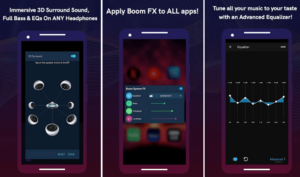 Lets talk about the best free Android Apps 2022? If you're searching for an app that offers you an impeccable and curated reading experience, Volume is the best choice for it. The app provides the best bite-sized content under the platform and offers an immersive reading capability.
The most noticeable feature is its algorithm that builds a customized and chosen content list for you. The app's algorithm works with editors and designers to ensure something is available for your goal. Each story, article, and everything else you read is chosen to provide you with the best reading experience.
You can create profiles and subscribe to different sources. It is beneficial to always see what your friends are reading by following them. Another massive benefit of the app is that it allows you to create a reading habit by offering a pie chart that tells you the topics you've read the most. The summary can help you instinctively grasp what you prefer to read the most. You can also become a creator and cooperate with authors, editors, or designers.
2. Wide launcher – 3x wider home screen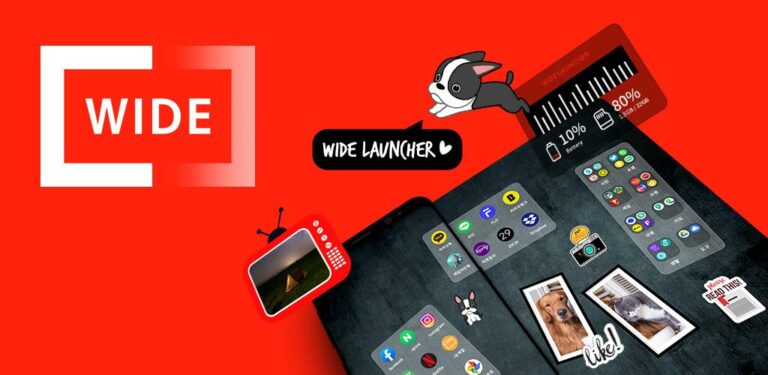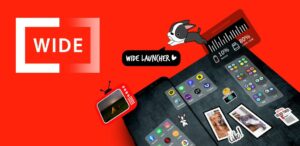 Next in our list of the best new Android Apps is Wide launcher. It is a unique app that expands on the traditional concept of the existing launchers for your Android device. Instead, it stretches the home screen 3x large, offering you extra area to arrange your objects on the screen. In addition, the app will allow you to design palettes and applets (mini-apps) to efficiently use your device, allowing you to decorate the entire home screen with icons, wallpapers, stickers, frames, and much more.
It also offers free decorative features, including more than 300 wide wallpapers, 200 decorative stickers, 200 picture frame options, and 200 diverse app icon styles; at the top of all, there are no ads.
3. EnhanceFox – Artificial Intelligence Photo Enhancer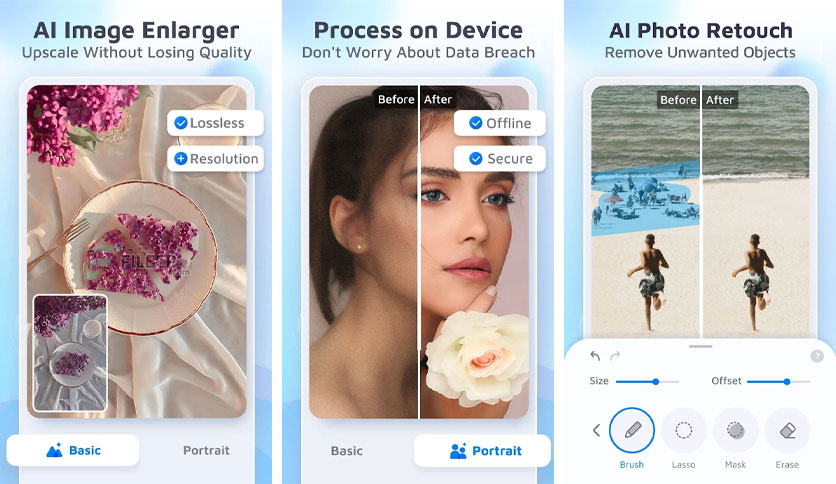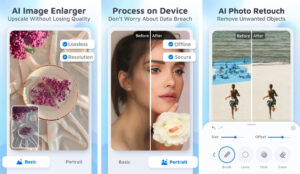 If we talk about the top-rated Android Apps you should use in 2022, EnhanceFox is an intriguing app that includes many editing tools for restoring or enhancing the appearance of your old photos. For example, you can use the app to improve photos by making blurry photos clear and by repairing the images' clarity and focus. EnhanceFox is a real-time quality tool that uses AI generation technology to assist with image correction. Numerous characteristics make it a popular option, one of the best on the market.
It is among the best new apps 2022 download, which is a must-have app for every Android user. It includes tools for correcting blurry photos and an old photo restoration tool that can add color to black and white images. In addition, you gain access to a photo enhancer and colorizer that converts images to movies, scratch picture tools that can be used to remove any scratches, and much more.
The app also includes an animated photo tool that adds moving eyes and mouths to images to make them sing, talk, or move. You may also improve the appearance of photographs taken with an older camera by enhancing their image quality.
4. VN Video Editor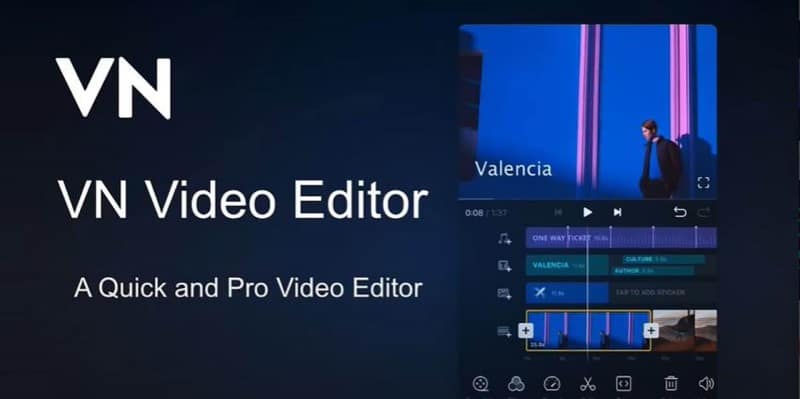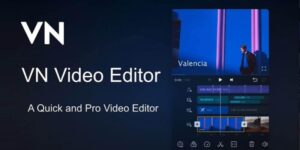 It is one of the popular and best Android Apps 2022 free. VN Video is the best option if you seek a dependable, powerful, and functional video editor, whether a novice or a pro. The program is great for generating videos for TikTok, Instagram, Snapchat, and other social media sites.
The app offers multiple multi-track editing options that provide a comprehensive view and enable accurate video editing and creation. It features a variety of editing options, including templates, filters, speed, splits, trims, effects, etc. Depending on your needs, you can also add music, text, images, or a video clip to the video at any time.
Professional features of the app include a timeline with several layers, curve speeds, masks, keyframe animations and curves, Chroma key, green screen editing capabilities, and project sharing capability. There are also fantastic video effects available, such as the ability to adjust the video speed freely, multiple transitions between video clips, support for importing LUT filters and using an avatar as the clip creator.
5. NothingbutWallpapers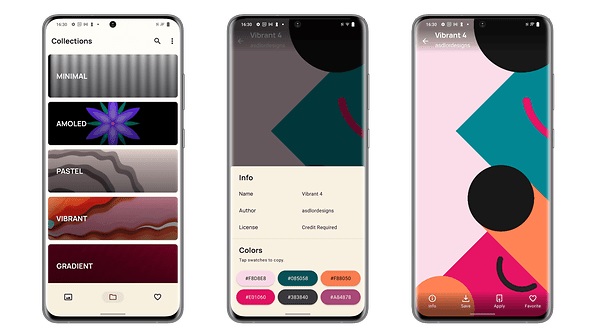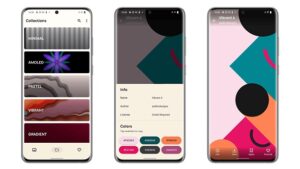 If we talk about the leading and top Android Apps, NothingbutWallpapers is a free wallpaper app. It's the ideal solution for folks who prefer handpicked color schemes and themes. The software includes over 500 wallpapers and is continuously updated with fresh designs and concepts. This app user-friendliness and inclusion of hundreds of handcrafted wallpaper designs are advantages. Additionally, the software ensures that all wallpapers are available in 4k resolution.
The program provides eight or more distinct categories and a variety of well-organized designs. The wallpaper types are abstract, minimal, AMOLED, pastel, dark, gradient, and pattern. Overall, the app's functionality, comfort, and user-friendly layout make the entire procedure quick, simple, and advantageous.
6. The Marix Icon Pack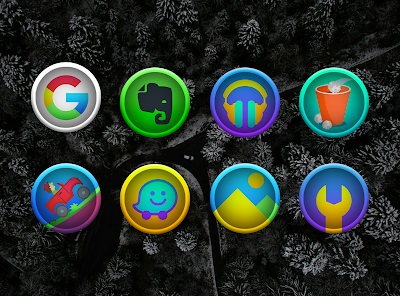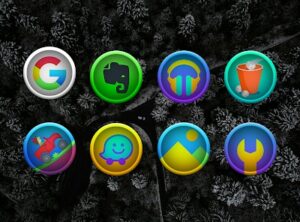 Are you still seeking the best free Android Apps to download during September 2022? The Marix icon set includes over 1,350 vector-based flat icons that have been meticulously redrawn. The program gives the icon pack full HD 192 by 192 pixels, making it suitable for the most recent and cutting-edge smartphones. The icon set is compatible with numerous launchers to accommodate your needs. This icon set is ad-free and features a cool, clean, and colorful icon design.
The app also offers an icon request mechanism, a cloud-based area for wallpapers, and a dashboard with a material design style. The colors are edgy and appealing, allowing you to make your home screen more engaging while avoiding boring, old, and conventional designs.