Webinars are a terrific approach to generating both a large number of new leads and direct sales. However, they can be difficult to perform successfully. Muffled sound, choppy video, or boring slides could kill your webinar inside the first few minutes.
The great news is that several basic, straightforward ways to create better webinar exist. Let's examine six of the most effective Webinar best practices 2022 to attempt.
6 Ways to Produce Better Webinars
Successful Webinar Checklist: Here are the best ways to improve the success of Webinars also Tips & Tricks for Building a better Webinar.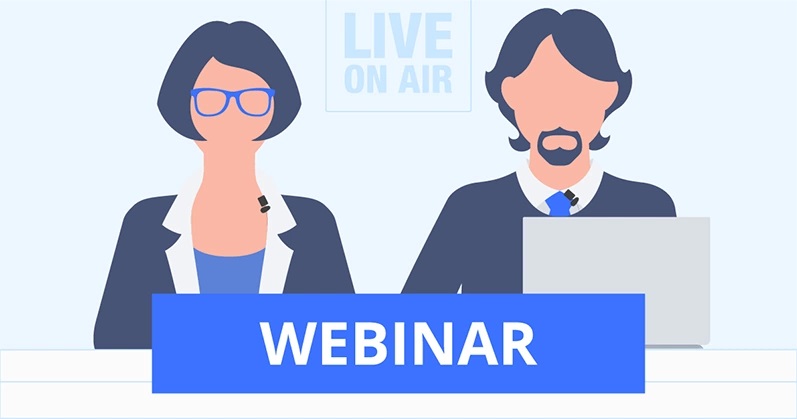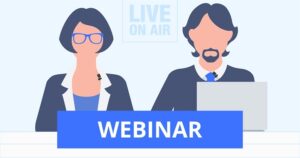 1. Know Your Audience Before You Create Your Webinar
Lets talk about the top-notch way to make your Webinar stand out from the Competition. Before creating your presentations or even deciding on a topic for your webinar, it is essential to identify your target audience.
Is this webinar intended for novices or those with experience in the topic?
Are you expecting an audience of go-getting 20-somethings or young-at-heart retirees?
Your expected audience will influence how you position your webinar, the content you provide, and even the graphics you use for your slides. Therefore, ensure that you prioritize them in your planning.
2. Practice the Webinar Ahead of Time
You want to avoid winging it on the big day, so be sure you practice your webinar in advance.
It is advisable to review your text to ensure that: it is thorough.
Your slides complement your presentation flawlessly, and there are no concerns with slide transitions.
Your timing is impeccable. If you've promised your audience an hour-long webinar, you should try to avoid jam in two hours of material. Additionally, you want to have things to say after 20 minutes.
Everything you wish to demonstrate live fits – and functions! If your web browser seems to be running slowly, try this advice to speed it up.
3. Make Your Slide Deck Visually Appealing
Have you ever attended a presentation or webinar where the slides were simply a series of bullet points?
It is difficult to comprehend many words, especially when they are crammed onto a slide on your computer screen or mobile device (which we will address later in this article).
You want your webinar slides to be visually appealing, with captivating imagery. Consider how you can illustrate your content. It may be with:
Good-quality stock photos
Screenshots (e.g., showing a process – or results)
Cartoons or illustrations
Diagrams or charts
Try to limit the amount of text on your slides. If you need more words to spark your memory during the presentation, place them in the slides' notes, so they are not visible to viewers.
4. Use Branded Slides
In addition to making your presentations visually appealing, you should incorporate your brand into them. For example, instead of using an online slideshow template, make the slides appear to be an integral part of your firm.
It could be accomplished by including a branded cover slide at the beginning of your presentation and your logo at the bottom right of each slide within the presentation itself. Include your brand's colors and fonts as well.
5. Think About Mobile Users When Preparing Your Webinar
Even though the majority of your audience will access your webinar from a PC, you will undoubtedly have some audience members join from mobile devices.
Ensure that your slides can be easily viewed on a mobile device. It may necessitate a bigger font size.
ALSO SEE: Best Cybersecurity Trends
Your webinar must also operate properly on mobile devices: Check that your webinar software is accessible on mobile devices and PCs.
6. Use a High-Quality Mic – and Internet Connection
Webinar Tips for Presenters: Please don't attempt to host a webinar using your computer's internal microphone; it will sound dreadful. Good mics don't have to cost a fortune: you can find one that performs admirably for under $100.
Even with the greatest microphone in the world, a poor internet connection could cause you to sound distorted or even cause you to be disconnected from your webinar. Therefore, whenever possible, use a high-quality cable connection for optimum stability, particularly if you have intermittent WiFi.
You should verify your audio and video setups, even briefly, if you are going on live video.
Producing excellent webinar does not have to be expensive or time-consuming.
A few easy procedures can substantially affect how polished and professional your webinar looks. Consequently, it would help if you observed a significant rise in conversions after your webinar.