What is Linktree App?
Linktree is the best free tool that enables you to create a custom page with relevant links to share with your audience and following. The software is compatible with various social media networks, including Facebook, TikTok, Instagram, Twitter, and Twitch.
What is Linktree Used For?
Influencers and brands primarily use it to develop and manage custom URL links embedded in their bios. The links are intended to assist your audience in locating your items, advertising the products you're promoting, or completing special forms. In addition, Linktree's links and link templates can be a straightforward and effective technique to assist your audience in discovering other stuff you've written.
Linktree Features
It is a very straightforward app, but it is also highly effective. It comes with three primary features that will assist you in improving your social media bio. They include the following:
Link in Bio Templates
Content Sharing
Growing Your Audience with Analytics
Link in Bio Templates
It offers a variety of links in bio templates that might assist your audience in connecting with your Linktree content. The following are some Linktree examples of the various link-in bio templates that Linktree supports.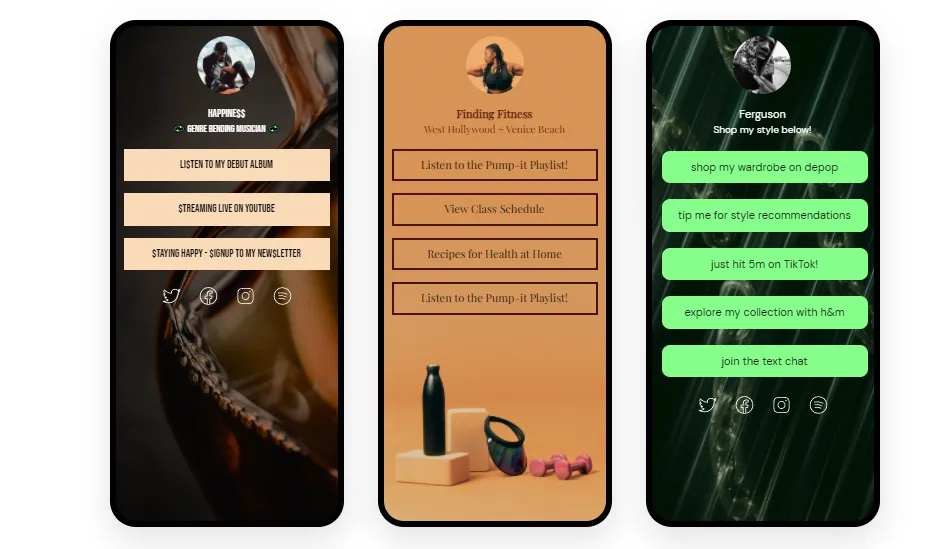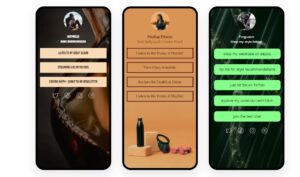 The great thing is that you can either use one of the available free templates or create your own to match your brand's style.
Content Sharing
The app enables you to create customized landing pages for each link, each of which can highlight something unique for your followers.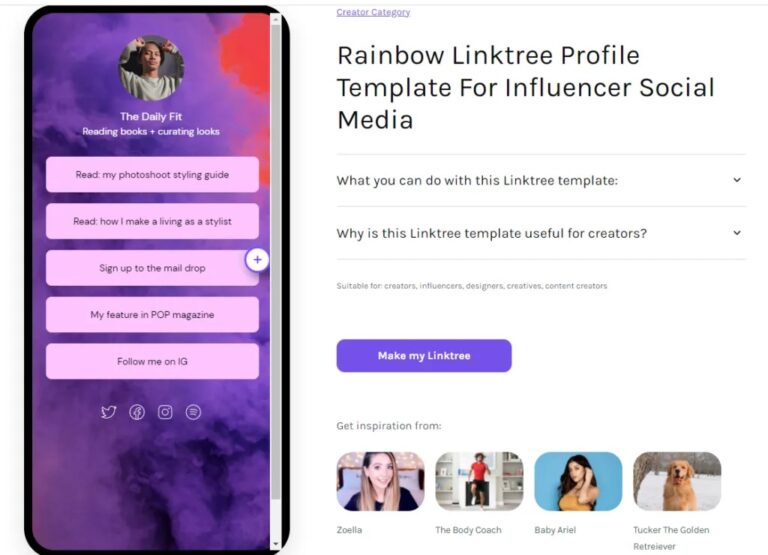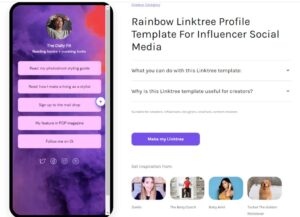 Furthermore, the app is extremely user-friendly and also allows you to share links to your other social media profiles so that your users may connect with you across many platforms.
Growing Your Audience with Analytics
Another fantastic feature of Linktree for affiliate marketing is that it allows you to view your metrics. For example, it can tell you how many views, clicks, and average click-through rates your links have received.


Moreover, it can be an incredibly beneficial tool for determining how frequently your audience engages with your links and the conversion rate. Additionally, you can observe the many places the audience is coming from.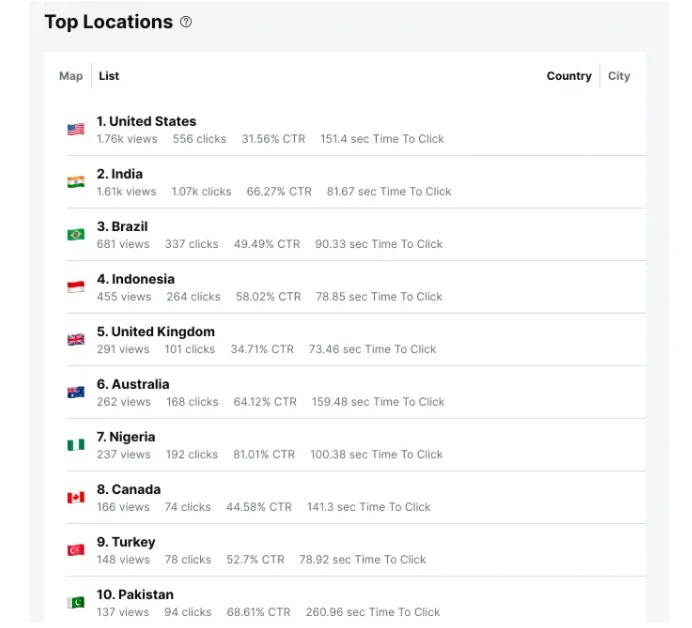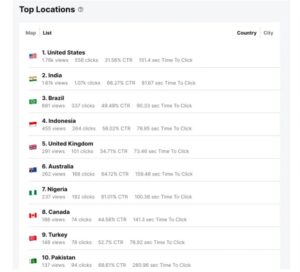 If you need to see a complete list of the analytics available, check it out here > Linktree Analytics.
On top of all these features, it contains plenty of integrations that can assist you in linking out to other social media profiles very quickly.
Linktree Pricing
It offers two distinct pricing tiers: a free version and a paid version with more features. The free version enables you to customize your profile's theme and access some of your link data.
The premium edition of Linktree unlocks additional capabilities, such as custom backgrounds, landing pages, custom buttons and colors, social media connections and symbols, and access to leap links. In addition, their pro version costs only $6 per month, which is a steal.
Getting Started with Linktree
How to Create a Linktree Account
Creating a Linktree free account is very simple. Below is the step-by-step procedure.
1. Enter in your email & verify your account
2. Create your username ( this is what you'll use for your Linktree URL)
3. Create a password & register
4. Choose three categories that describe your content & business
5. Next, choose a plan ( get started with the free version & upgrade if needed in the future)
ALSO SEE: TikTok Video Downloaders
After you've registered and created your account, it is time to start creating some links you can share with your audience.
FAQ's
Can you see who viewed your Linktree?
While you cannot tell which specific person clicked on your Linktree link, you can see their origin.