The VPNs, or Virtual Private Networks, are incredibly useful networking tools, and there are numerous reasons to use VPN apps. They can help you protect your identity online, browse safely even on sketchy WiFi networks, bypass many regional restrictions on websites, access blocked content on the web, and much more. Therefore, if you're looking to protect your privacy while using your iPhone to browse the internet, here are the top 12 best free VPN apps for your iPhone.
12 Best Free VPN Apps For iPhone & iPad
With iOS 15, Apple added a new iCloud Private Relay feature to iPhones that works similarly to VPNs, encrypting your browsing activity. Nevertheless, there are a few issues with that. For starters, Private Relay will not work if you are attempting to unblock websites. Additionally, it is available only with a paid iCloud+ subscription. Therefore, if you're looking for a free VPN app for your iPhone, iCloud Private Relay is not a viable option. However, there is no need to worry as our list includes the 12 best free VPN apps for iPhone.
While all of the apps listed below have paid options, we chose to highlight them due to their robust free plans. Well, They each have a unique approach to their free plans. While some will restrict your usage, others may restrict you to a subset of their servers. Others may impose a cap on the connection's speed. Therefore, go through the list and choose the app whose restrictions do not find you. With that out of the way, how about we get to our list?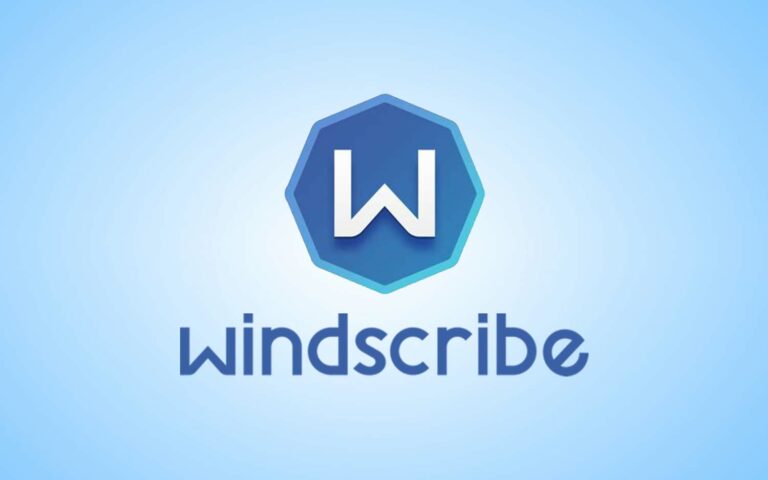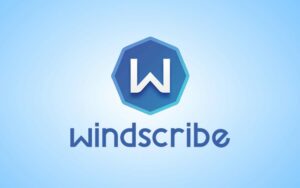 Windscribe VPN, one of the best free VPN apps for iPhone, offers a slew of reasons to make Windscribe VPN your go-to VPN on your iOS device. Well, When you use Windscribe on an iPhone, it employs double-hop encryption, which means that your data is encrypted twice and passes through two servers before reaching the internet. The Windscribe VPN offers a kill switch, which means that your data will never leave your VPN tunnel. Additionally, it means split-tunneling, which offers simultaneous use of public and private networks. It secures your data with SHA512 encryption. Additionally, Windscribe VPN is secure against WebRTC and DNS leaks.
Windscribe VPN's free version includes 10GB of monthly data, which is one of the highest monthly data allowances offered by any app on this list. Additionally, it supports P2P servers and torrenting. Although Windscribe VPN maintains a no-logs policy, the company is headquartered in Canada, which is a part of the Five Eyes intelligence coalition, and thus may be compelled to share any data it has on you with government agencies. This includes information such as the amount of data you consume each month and the timestamps for your activity.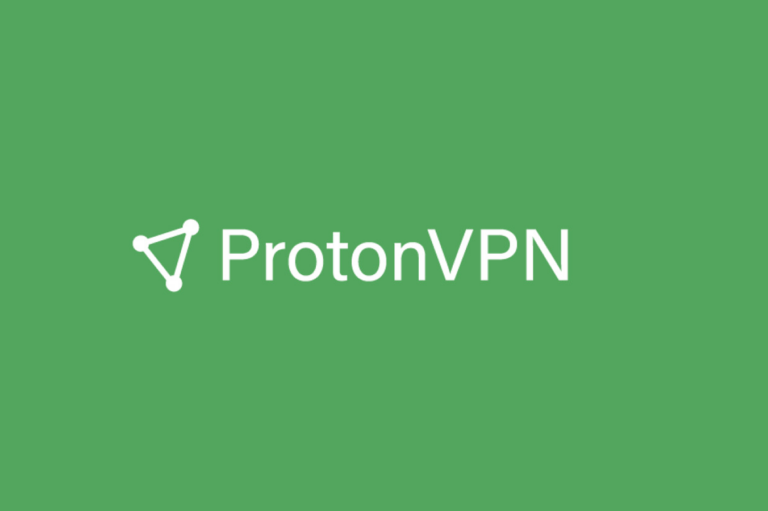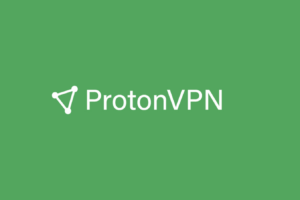 Proton VPN is, without a doubt, the best free VPN app for iPhone. Numerous things about Proton VPN are excellent, not the least of which is the fact that the free tier of Proton VPN is fully functional. Furthermore, you get unlimited bandwidth for free with Proton VPN. Additionally, you can choose from servers in the United States, Japan, or the Netherlands, allowing you to virtually access websites on three different continents.
Obviously, Proton VPN supports a greater number of servers. Indeed, it operates over 560 servers in 43 countries, but access to these servers requires a paid subscription. Apart from that, Proton VPN offers an abundance of useful VPN features. For example, you get Always-on VPN support, as well as P2P servers and torrent support. In addition, proton VPN encrypts traffic using AES-256, 4096-bit RSA, and HMAC with SHA384 hashing. Regrettably, while Proton VPN offers a Kill Switch feature on Windows and Mac, it is not included in the iPhone app.
Proton VPN adheres to a no-log policy, which means that the VPN will not store your browsing history or activity. Additionally, it is headquartered in Geneva, Switzerland, which means it is not subject to international surveillance requests, ensuring that your data is always secure.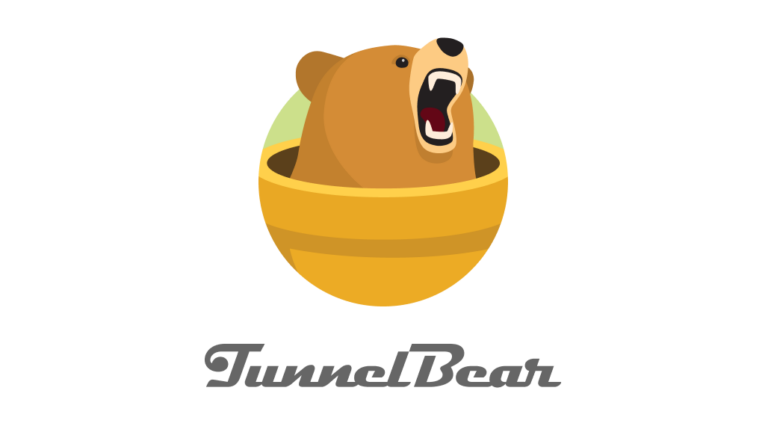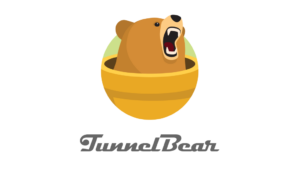 TunnelBear is a well-known VPN app. The TunnelBear app for iOS enables you to connect to a VPN and securely browse from a variety of locations. You can either let the app determine the best location to VPN from, or you can manually select a location. TunnelBear's free plan offers 500 MB of data per month, which may seem insufficient if you are not a heavy user. Additionally, the app utilizes AES-256 bit encryption and has strong servers in over 22 countries, including the US of America, the United Kingdom, Canada, and France. In summary, if you're looking for a simple and secure free VPN for your iOS device, TunnelBear is a strong contender.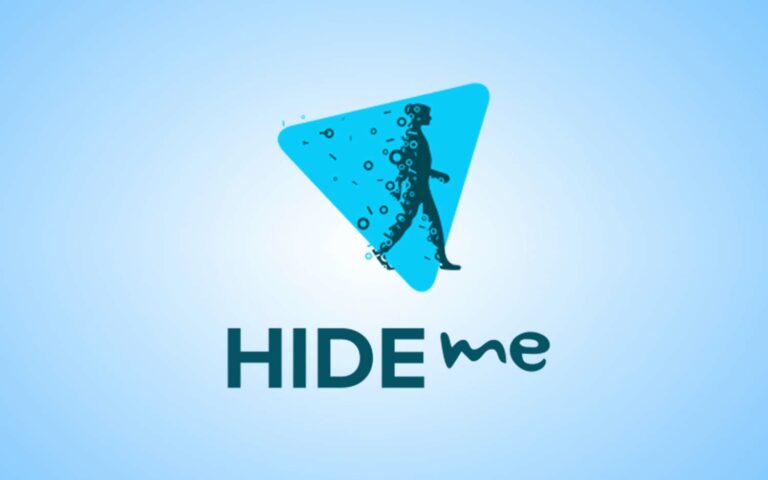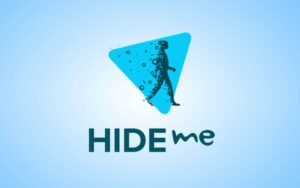 Hide.me VPN is another free VPN app for iPhone that I recommend you check out. Hide Me's free tier includes a slew of impressive features, making it a fairly solid contender for the best free VPN app. Unlike some other free VPNs for iPhone, Hide.me does not force you to view ads, even when using the free tier. You can choose from five distinct locations, and Hide.me adheres to a strict no-logs policy to protect your privacy.
Additionally, it supports split-tunneling, AES-256 encryption, and a variety of VPN protocols, including IKEv2, OpenVPN, SoftEther, and SSTP. The free tier of the service includes 10GB of monthly bandwidth, which is quite good. However, paid plans include additional features such as fixed IP addresses, dynamic port forwarding, and more, in addition to unlimited bandwidth.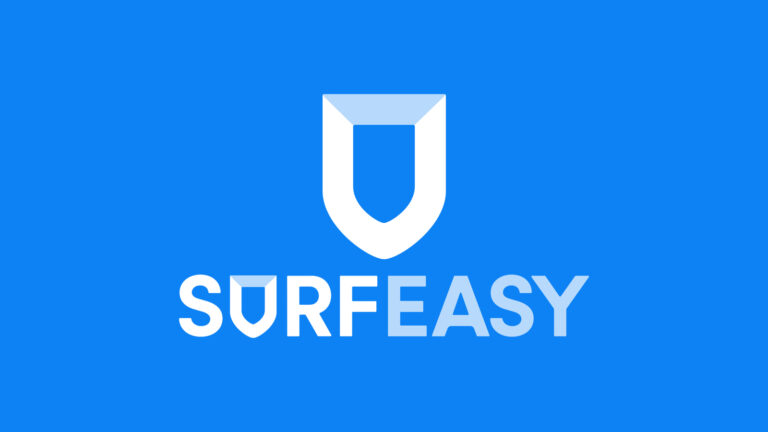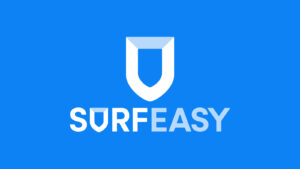 VPN by SurfEasy is one of the highest-rated VPN apps on the App Store. By default, the app selects the most optimal server location for routing your traffic, but you can change it to the country of your location. Your personal information is protected by the dependable no-log policy and A-256 bank-grade security. Additionally, it includes a handy tracker blocking algorithm that keeps cookies (used by data trackers) at bay, allowing you to browse the web safely. Add in the WiFi hotspot protection and support for over 28 countries, and SurfEasy becomes a reasonably good VPN that should meet the needs of the majority of users. However, keep in mind that the freemium version of this VPN app has several limitations, and you must upgrade to the premium ($1.99/month) version to unlock all features.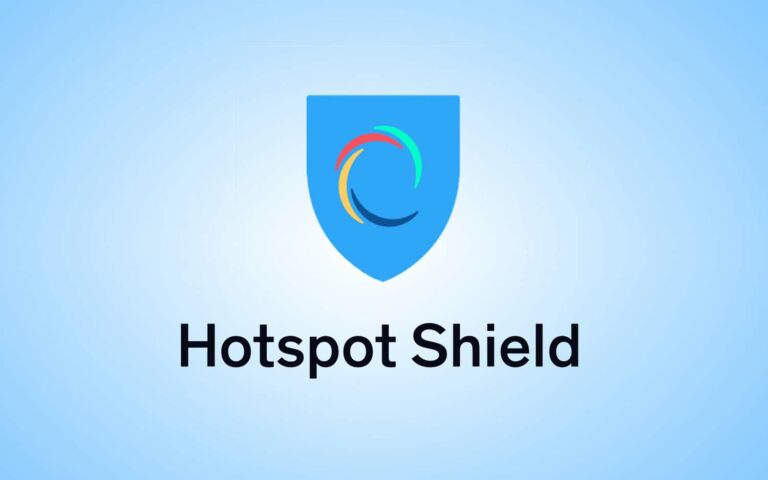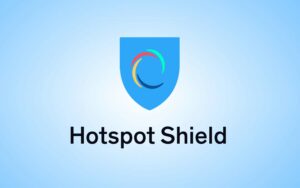 Hotspot Shield is another iOS VPN app with a positive App Store rating. When you first launch Hotspot Shield, it will prompt you to sign (or sign in). You can omit it if you wish to use it without registering. Apart from having one of the fastest VPN servers available, the app supports over 70 locations. Even in terms of protection, Hotspot Shield performs admirably, owing in part to the military-grade encrypted traffic between servers and the connected device. Additionally, it integrates with 1Password, one of the best password managers, to help you manage your passwords easily and securely. However, keep in mind that Hotspot Shield's free version is severely limited. As a result, you'll need to upgrade to the pro version (one-year plan: $7.99/month) in order to subscribe to all features.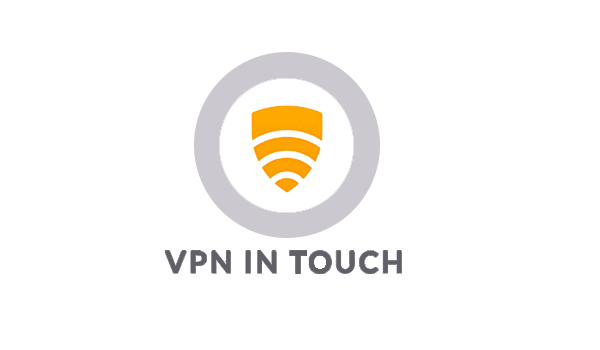 VPN in Touch is another VPN app for the iPhone that you can try. While it is not feature-rich, it is capable of providing the necessary protection for your data. Well, One of my favourite features of this app is the data compression algorithm, which can be extremely useful for people who are constantly looking for ways to reduce their data usage beyond simply turning on low data mode on their iPhones. Additionally, it includes a dependable ad blocker that ensures you can browse the web freely without being ensnared by ads. While this VPN app is available for free, you'll need to part with some cash ($29.99/year) to unlock all the goodies. But, in general, VPN in Touch is one of the most dependable VPN apps available for iOS and is well worth a try.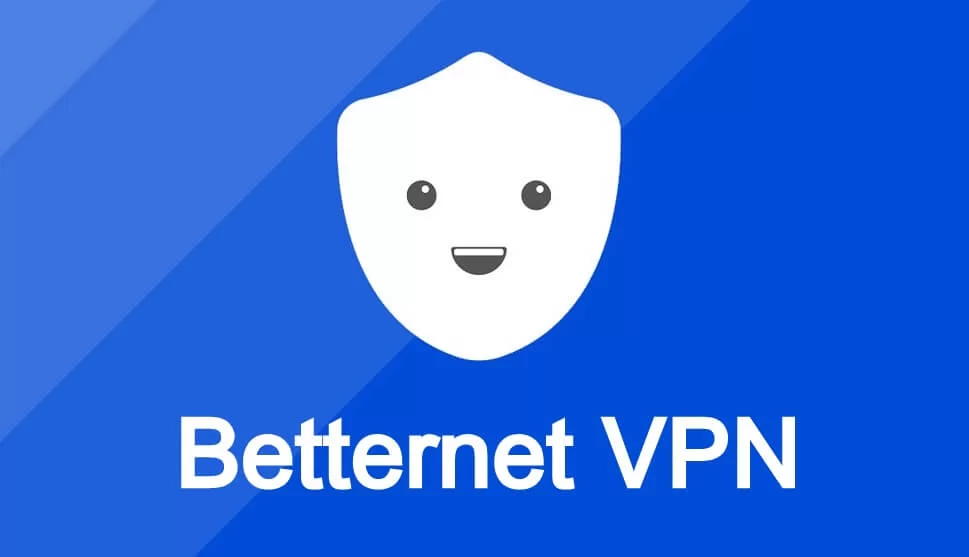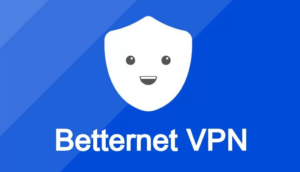 Betternet is a very simple-to-use VPN app with an easy rating on the App Store. Well, The freemium version of the app is limited in functionality and features ads, which can be disabled via in-app purchases ($35.99/year). It encrypts all of your data to protect it from data trackers. Additionally, you should not be concerned about your sensitive information being misused due to the trusted no-log policy.
Having said that, it's worth noting that Betternet does log the domain names of websites you visit, though this data is anonymized and therefore cannot be traced back to you. Additionally, the VPN app uses your IP address to determine your approximate location, although Betternet claims that it does not log any IP addresses. Apart from that, the app works on servers in a variety of countries and does an admirable job of automatically connecting to the fastest VPN services available to ensure that you can browse at the desired speed. In general, Betternet is the most user-friendly VPN app available on the App Store, as far as VPN apps go.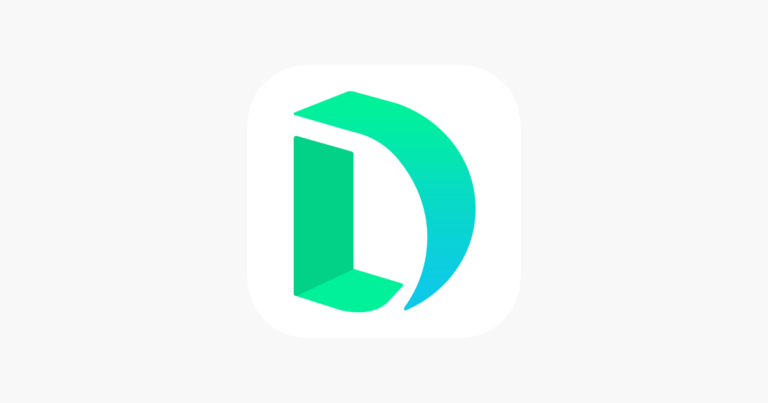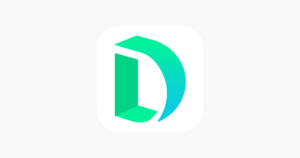 This is the type of VPN app that will appeal to the majority of people due to its flexibility. To begin, the app has a reasonably good freemium model in comparison to many of its competitors. Second, Daily VPN lets you surf the web anonymously without consuming an excessive amount of bandwidth. Finally, in terms of global network coverage, it is comparable to that of more than 100 servers spread across more than 20 countries.
Daily VPN, like the other apps on this list of the best VPN apps for iPhone, encrypts your data using 256-bit encryption. Additionally, it can be used to unblock content on YouTube, Netflix, Hulu, and HBO, as well as all other popular streaming services. Above all. Well, If the free version does not meet your needs, you can upgrade to the pro version ($12.99/month) to gain access to additional servers and even remove ads.
While Daily VPN does log your IP address, it immediately obfuscates and anonymizes it. Additionally, the company logs your IP address only while you are connected to the VPN. When you terminate your session, the logs are deleted. Even though Daily VPN does not associate your IP address with your online activity, it falls good of some of the top VPN apps on this list, such as Proton VPN, which adheres to a strict no-logs policy.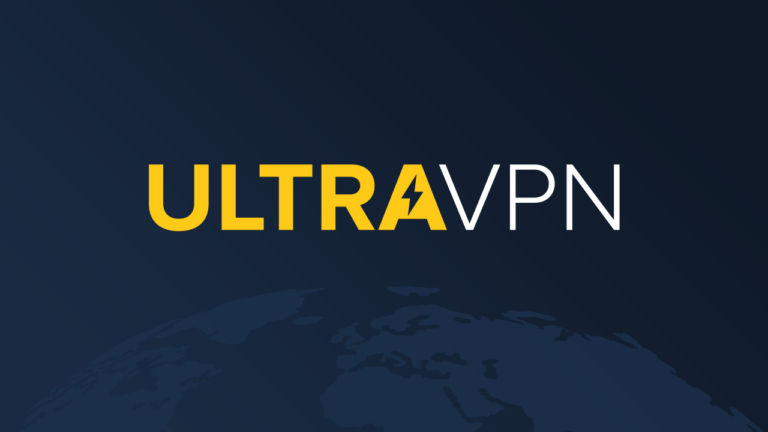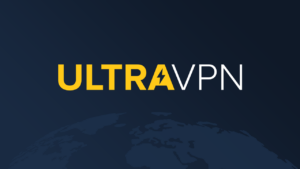 Ultra VPN, formerly known as HexaTech, is a simple-to-use VPN client that does the job. You do not need to register to use the service, and connecting to the VPN server is simple and fast, requiring only the click of a button. By default, the app (like many free VPN apps for iPhone) connects you to the fastest VPN services available. Well, It lets you connect up to five devices simultaneously, allowing you to securely browse the web on any of your devices. Additionally, military-grade encryption is unmatched when it comes to protecting your sensitive information from trackers. Please keep in mind that Ultra VPN does not offer a fully-featured free plan. Therefore, if you want to use this VPN app without any restrictions, you must pay $12.99/month.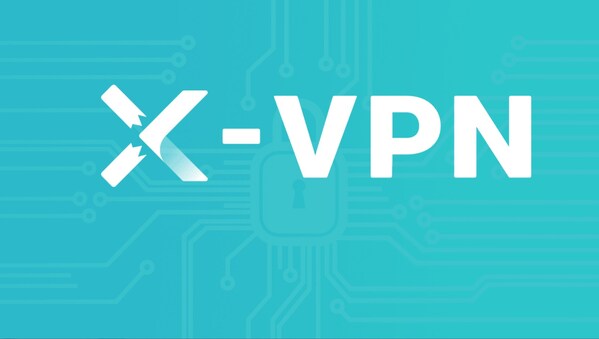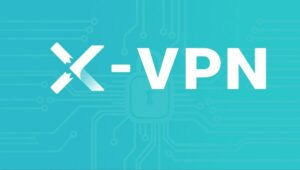 With over 8000 servers in more than 50 countries, X-VPN has everything you need in a VPN app for iPhone and iPad. Notably, it also offers a convenient freemium version with the essential tools, allowing you to protect your online privacy without spending any money.
X-VPN has a cleaner, more responsive interface. One of the app's strengths is its ability to provide a fast and stable connection. To avoid your binge-watching or web browsing being ruined by a slow connection, the app automatically selects the fastest servers.
Even in terms of security, X-VPN has you covered with features such as a kill switch, DNS leak protection, and an intelligent IP checker (premium only). But, that's not all; it supports up to five devices and features a reputable privacy policy that safeguards your personal information. Considering everything, it deserves to be rated as one of the best free VPN apps for iOS and iPadOS.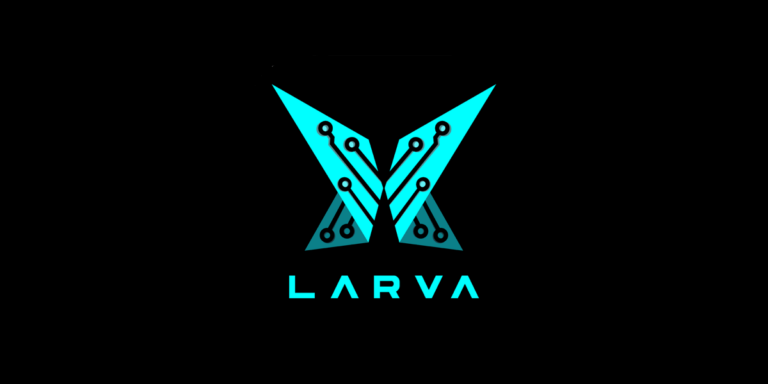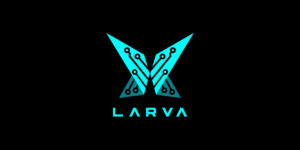 If I had to choose a VPN app based on its simplicity of interface and ease of use, "Larva" would probably be the frontrunner. Perhaps the best part is that it requires no registration to begin. Simply launch the app, connect a connection to your preferred server, and you're ready to go.
Additionally, it offers superior geo-streaming servers in over 40 countries and works with proxies, allowing you to browse the web with complete confidence. Another area in which I've found Larva to be quite good is in blocking ads, malware, and phishing websites. Additionally, with a network density of just 2%, it is extremely efficient at reducing bandwidth usage.
Conclusion: Free VPN Apps For iPhone

While using VPN apps typically slows down your internet connection, it is still recommended to use VPN services (the good ones), especially when browsing on a public network. VPNs can also enable you to access geo-restricted content that you would not be able to access otherwise. In addition, there are numerous advantages to browsing the internet via a VPN server. Therefore, if you're even remotely concerned about your online privacy, you should strongly consider downloading a VPN app for your iPhone.