Unfortunately, FuboTV does not have a free trial. However, there are still free methods to watch FuboTV. Continue reading to learn about other lesser-known ways to stream your favorite FuboTV episodes & movies. Here's the hack to get a FuboTV Free Trial to watch all your best-loved shows.
Do you believe that the set-top box or cable age has passed us by? Do you want to know how live stream services will evolve in the future? If you answered yes, you've come to the correct place. Fortunately, this site includes a review of one of the most popular online live streaming services. "FuboTV"
FuboTV is a live streaming service focused on sports that recently added Disney-owned networks such as ABC and ESPN+. As a result, it has among the most comprehensive channel packages available. With FuboTV 2022, you can access all of the programming available via your cable provider for a substantially reduced price. In addition, they provide a diverse range of channels, including hundreds of local and regional news organizations.
Please continue reading to learn more about FuboTV Free Trial. Additionally, we'll cover the pricing and features that set FuboTV apart from other streaming providers.
What is FuboTV?
It is a live streaming service that began as a sports-focused offering but has since evolved into an all-genre offering that caters to cord-cutters. So if you're a die-hard sports fan looking to watch the top games worldwide, this is your only option. It has approximately one million subscribers and comprises a variety of sports, entertainment, and news channels.
It launched in 2015 with a focus on live football streaming. However, it gradually expanded its sports coverage to include the NBA, MLB, NHL, and the NFL. Additionally, dozens of other news and entertainment channels were launched.
It enables subscribers to purchase add-on packages that increase their viewing options and streaming live channels. The entry-level Starter plan is $65 per month. It provides access to over 120 networks, including major broadcast and cable networks, and 4K streaming for certain shows.
Features of FuboTV
The features & specifications of FuboTV include:
250 hours Cloud DVR – FuboTV provides a cloud DVR with 250 hours of storage. They support series recording, which means that it will automatically store all-new coming episodes of a series.
Multiple Devices – It enables you to connect & use the service on various devices. For example, it means you can simultaneously stream three channels.
On-Demand – It provides a massive range of on-demand content available in the region.
4k Streaming service – It is the only live streaming service that provides 4k streaming in their subscription without any extra charge.
Picture-in-Picture – It has a picture-in-picture feature that lets you watch four live streams simultaneously.
Does fuboTV have a 30-day free trial?
FuboTV Pricing
If you're considering signing up for FuboTV, you'll need to choose between their basic, pro, or elite plans. Additionally, they offer a 'Latino Quarterly' package.
Free Fubo TV offers a seven-day free trial of its standard Starter plan, priced at $64.99. It features over 120 networks, 250 hours of Cloud DVR storage, and three concurrent broadcasts.
The Pro Plan is $69.99 and has the same channel lineup as the Starter Plan. However, it features 1,000 hours of cloud recording and support for up to 10 screens, making it a better fit for a larger family with broad interests.
The Elite package includes 159 channels in total and 48 additional Fubo Extra channels. For $79.99, you receive 1,000 hours of DVR storage in place of the Starter's 250 hours and compatibility with up to ten displays.
The Latino Quarterly costs $32.99 a month for 33 Spanish channels & two-stream at once.
Add-ons and Upgrades
FuboTV even provides various types of add-ons. These include feature upgrades, premium add-ons, & channel add-ons. These include:
Family Share Add-on- At $5.99/month, you can watch FuboTV channels on three different devices simultaneously.
Unlimited Screens- This add-on lets you access endless screens at $9.99/month.
Cloud DVR1000- offers you 1000 hours of DVR storage to save content for offline watching at just $16.99 per month.
Fubo Extra- The subscriber can get 48 additional channels at just 7.99 by getting this add-on.
Adventure Plus- This add-on offers access to 6 live channels at $4.99 a month. You can watch shorts, outdoor channels, MAV, and Insight TV.
Channels Available with FuboTV
Stream Live TV and Sports | FuboTV (Free Trial)
FuboTV offers diverse sports channels, from professional to college leagues. Additionally, its bundles provide access to local ABC, FOX, CBS, and NBC channels.
FuboTV offers three distinct subscription plans, each of which has a unique selection of channels. Among the standard channels included with the FuboTV are the following: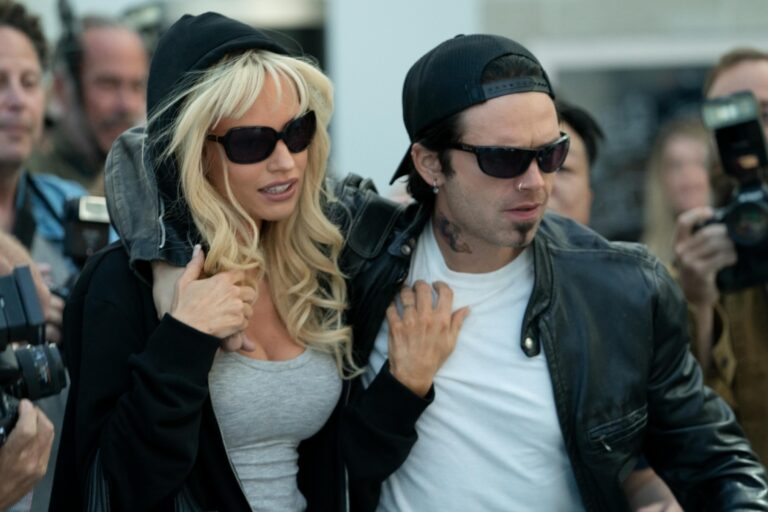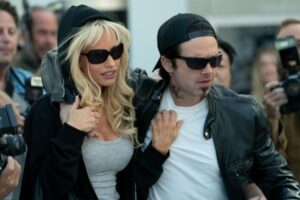 ABC
BBC
Animal planet
beIN Sports
CBS
CNBC
Comedy Central
Comet TV
Discovery Channel
Disney Channel
ESPN
FOX
FXX
Golf Channel
LOGO
MLB Network
MTV
NBA
NBC
National Geographic
Nat Geo Wild
Sony Movie Channel
Nickelodeon
Olympic Channel
Paramount Network
The CW
Univision
USA Network
Availability
FuboTV is accessible from all platforms, like:
Web browsers
iPhones and iPads (iOS 10 & later)
Android phones & tablets
Apple TV
Roku
Hisense TVs
LG TVs
Samsung Smart TVs
Fire TV
Visio TVs
Xbox consoles
All Chromecast devices

Does FuboTV offer Free Trial?
FuboTV is presently offering a seven-day free trial period. The trial version of FuboTV may not apply to all subscription plans. It comes as part of the Family bundle. The consumer is not eligible to FuboTV sign up for a free trial of FuboTV Ultra.
Because you're getting the whole FuboTV Free Trial package, you'll also get cloud-based DVR storage to record and watch whatever you want.
Additionally, you receive three concurrent streams. It enables simultaneous viewing of information on three different devices. Several critical considerations to keep in mind with this FuboTV Free Trial service include the following:
This offer is only valid for new subscribers. If you are an existing subscriber who wishes to restart your membership, you will not receive it.
The complimentary trial period is offered only for family and Latin packages. There is no trial version of the ultra-subscription plan available.
You may cancel during the first seven days without incurring any fees.
To obtain your free trial, you must submit valid credit card information.
FuboTV Performance and User Interface
FuboTV usually is streamed at a resolution of 720p and a frame rate of 60 frames per second. Additionally, certain events are webcast in 4K/HD. Three screens are included in the Starter bundle. While numerous add-ons provide additional screens, your internet connection may be the limiting factor.
FuboTV is accessible via a web interface and mobile apps for iOS and Android. The programs are significantly less flaky than the others and look equally well on tablets or phones. The web interface is uncomplicated, tiny, and lightning-fast. In addition, it features a black, grey, and white color pattern.
It divides entertainment content into two basic categories: TV shows and feature movies. You can search for material based on what is now trending, what is currently airing, or by sorting. Episodes and movies are available based on what is currently streaming on the networks included in your subscription. Simultaneously, some on-demand content is always available. The top is lined with live streams, programs, and activities already running. At the bottom, a progress indicator indicates how far the program has advanced.
How to Sign-Up for FuboTV
Subscribing for FuboTV is straightforward. Just follow these steps below to get your subscription without any hassle.
Simply Go to Fubo.tv
Enter your email address & select your password.
Select the type of plan you want to use and tap 'Go to next step.'
Next, select whether you want any add-on features or services such as sports extra or family sharing.
Tap 'Go to the final step.'
Enter your billing information.
Tap 'Start watching FuboTV'
PROS
The Pros of FuboTV include:
100+ sports, entertainment, & news channels.
4k video service.
Up to 1000 hours of DVR storage.
Content can be accessed on three screens at a time.
7-day free trial available.
Wide device support.
Easy Cancellation
Extensive soccer coverage.
Email notification before charging subscription costs.
FuboTV Final Thoughts
If you're a sports fan, stream on FuboTV Free Trial might be a good fit. It offers a diverse selection of sports from the United States and worldwide, making it a competitive bundle. In addition, FuboTV's standard membership includes several news and entertainment channels.
ALSO SEE: Hulu Free Trial
According to this evaluation, their various plans include a variety of apps and storage and the ability to customize through add-ons.
You can also use the FuboTV Live Stream free to determine whether you like the service. Then, you can cancel it anytime with a single click and without spending single money.
FAQ's – FuboTV Free Trial

How long is FuboTV Free Trial?
FuboTv is not free. It provides a 7-day FuboTV Free Trial service, after which it charges for every subscription.
How much is FuboTV?
FuboTV starts at $64.99/month and offers a seven-day Fubo Free Trial. Other plans cost $69.99 and $79.99 as well.
Does FuboTV offer DVR?
Yes, FuboTV supports up to 250 hours of Cloud DVR recording storage. In addition, it is upgradeable to 1000 hours with a variety of add-ons.
Does FuboTV support 4k streaming?
It supports streaming with 4k content, as long as your device is compatible.
Is it possible to watch FuboTV on numerous TVs?
You can broadcast concurrently from many locations using compatible mobile devices and web browsers.
Is there any local channel on FuboTV?
FuboTV provides local FOX and NBC stations in the majority of markets and CBS in others. It does, however, carry ABC in a limited number of locations around the United States.