Choosing the best social media management tools is crucial for the success of your business. From scheduling posts to analyzing results, the most effective social media management tools may assist you in achieving your objectives. In this article, I have ranked and reviewed the top social media management tools and my top 5 recommendations so that you can choose the most suitable one.
More than three and a half billion individuals use social media, and the number continues to grow yearly. Due to the growing use of social media, businesses are hurrying to engage their target audience on multiple social platforms and turn them into consumers.
Social marketing enables businesses and online marketers to interact and engage with their target audience, establish a social media presence, collaborate with influencers, increase product recognition, and ultimately make more money online.
It is, however, easier said than done.
Social media administration is time-consuming and can also be stressful when attempting to keep up with all the activity on your multiple social media platforms.
Using the automated scheduling features of the appropriate social media tools can save you over 6 hours per week.
These Social Media Management Tools help you:
Schedule your social posts in advance.
Track social media engagement & clicks.
Follow, unfollow, & engage with social media users.
Let's get started.
What Are the Top Social Media Management Tools?
Here are my recommendations for the best social media management software to assist you in launching your social media marketing campaign in 2018.
Top Social Media Management Tools, Apps, and Software (2022)
1. Rebrandly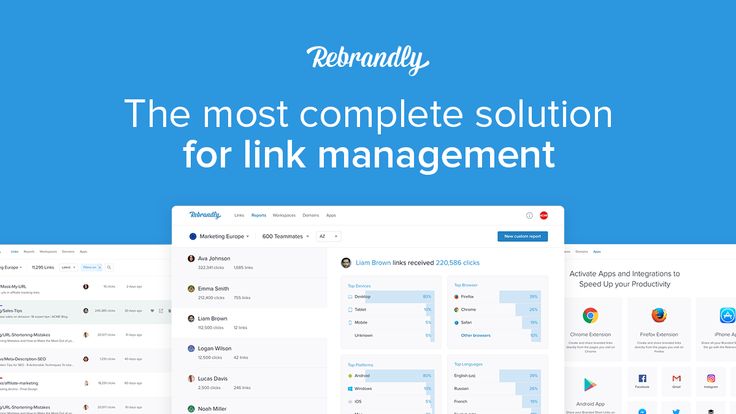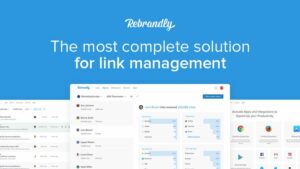 It is among the best Social Media Management Tools and software in 2022. Rebrandly is a famous link management tool that lets you shorten lengthy URLs for easier sharing on social media & seamless social media posting.
Their link manager allows you to categorize links, generate URLs with custom parameters, quickly redirect, and expire links at specified times.
Rebrandly is essential for huge brands that frequently post on social networks and social media apps requiring quick, branded links.
It is also a significantly more sophisticated tool than Linktree and its variants.
Key features:
Traffic routing – It creates deep links, routes traffic, and creates 301 redirects to fully control your social network links.
Team cooperation — Provide your team with additional user seats, single sign-on (SSO), & two-factor authentication (2FA).
Link analytics – A custom URL & report generator track all clicks and actions on your social media links.
Rebrandly provides training and assistance via email, a knowledge base, direct instruction, video lessons, and account management.
Cons:
Other tools on this list have more social media scheduling options than this one.
Pricing:
They provide four pricing levels and a unique enterprise pricing plan.
Unlimited redirection, 5,000 clicks, and 500 branded links each month are included in the Free Plan.
Their $29 per month Starter Plan includes 25,000 clicks and 5,000 branded links.
The Pro Plan gives 150,000 clicks and 15,000 branded links for $89 a month.
The Premium Plan costs $499 monthly and includes 1.5 million clicks and 150,000 branded links.
Additionally, they have an enterprise package with bespoke pricing.
2. Planable
Best For Speed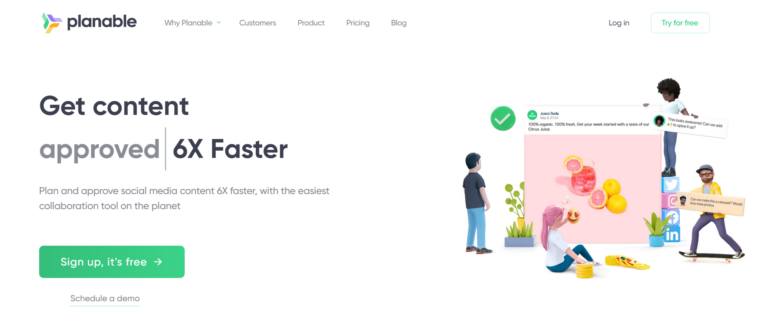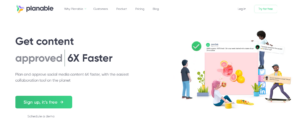 Are you seeking the best free Social Media platforms for business? Planable was designed for users who want to create social media material quickly, with content production that is up to six times faster.
The collaboration tools are excellent for team communication, ensuring that all team members are on the same page. With end-to-end workflow, you may eliminate more detrimental than valuable spreadsheets.
You may also say goodbye to tiresome and repeated work thanks to several tools that optimize your social media content strategy.
Key attributes:
Support available 24/7 ensures that you are never left in the dark.
Users and workplaces with no limits ensure everyone has a seat at the table.
A professional account manager assists you in maximizing your membership.
Team onboarding and training ensure that everyone is proficient in using Planable effectively.
Robust security keeps your data safe.
A social media calendar that is simple to use guarantees that you are constantly organized.
A social media planner that is straightforward makes publishing effortless.
Cons:
Customizing postings while publishing content in bulk can be challenging at times.
Customizing postings while publishing content in bulk can be challenging at times.
Pricing:
You can test the system for free (you get 50 total postings) to determine if it suits your needs.
Once you are ready to upgrade to a premium plan, the following prices apply:
Basic: $11/user
Pro: $22/user
Enterprise: Custom quote
3. Sendible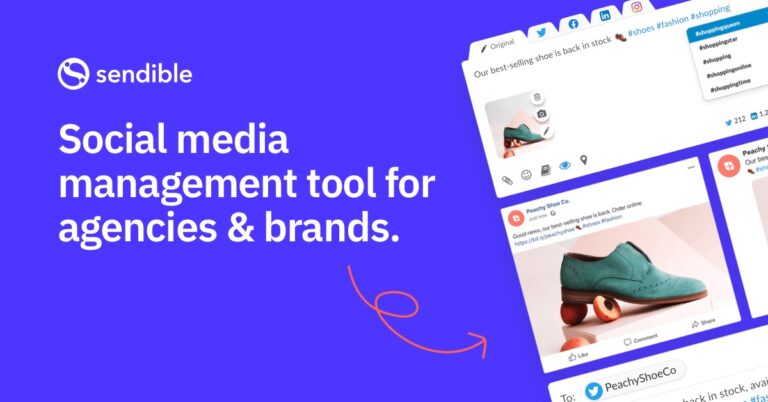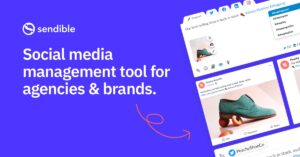 Sendible is one of the best and most effective Social Media Management Tools available. It has numerous remarkable qualities that its counterparts lack.
For example, it can measure return on investment (ROI) from the same dashboard you use to manage your social media, so you don't have to switch screens many times.
Additionally, it is fully connected with many social media networks and social media management apps. It is relied upon by over 10,000 businesses and offers a free 30-day trial.
Best For: Sendible excels at lead generation, posting schedules, and managing multiple clients. It can use by businesses (small, medium, and big) and self-employed entrepreneurs.
Key features:
Preview social media postings – You can now see how your social media posts will appear on LinkedIn, Facebook, and Twitter before publishing them.
It allows you to schedule posts individually or in bulk and queues them.
Collaboration – Establish client-specific dashboards for improved task segregation and organization.
360-degree brand building – Construct your brands inclusive of all KPIs with improved reputation development and monitoring.
Cons:
The inbox interface can be challenging to navigate.
It is tough to submit many photographs in a single Instagram post.
Limited social media analytics features
Pricing:
Sendible has four pricing tiers available.
Beginner costs $25 per month.
The cost of traction is $76 per month.
The rate is $170 per month.
The cost for the expansion is $340 per month.
All of the programs offer a 15% discount for annual payments.
4. eClincher
Best Overall For Social Media Management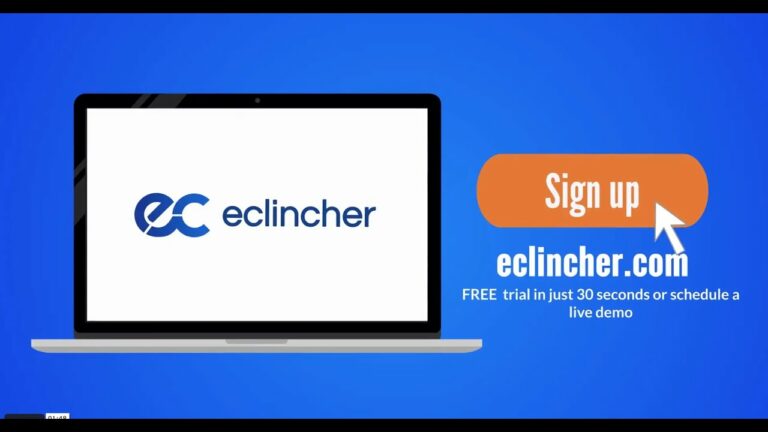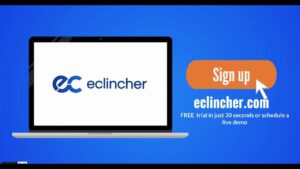 EClincher is ideal for businesses with extensive social media management needs. If we talk about the best Social Media Management Tools free, it is an all-inclusive solution that enables enterprises to handle numerous facets of their social media marketing.
With integrated reputation management and brand monitoring, eClincher is a potent tool for businesses to protect and expand their online presence while ensuring their brand is at the forefront of social media conversations.
Using an all-in-one smart inbox, eClincher enables businesses to view all their social media activity in a single location. It enables quick and efficient responses to comments, messages, and mentions.
Using a visual calendar, eClincher also assists businesses in better organizing and managing their content, making it simple for them to create timely, relevant content for their audience.
Key Features:
Auto-posting with RSS feeds allows you to post information to your social network accounts quickly and rapidly from anywhere, at any time.
The bulk upload and schedule let you simultaneously upload and schedule large quantities of information, making it simple and quick to spread your message.
Smart queues ensure that your material is constantly fresh and relevant by publishing new content as soon as it is published.
The visual calendar and scheduler make it simple to view upcoming events and prepare content accordingly, allowing you to ensure that everything is coordinated and runs well.
Publishing and scheduling articles provide you with complete control over when and where your material is released, allowing you to ensure that it reaches your audience at the optimal time and location.
Cons:
When using the desktop software, dropdown menus can occasionally get in the way of tying knots.
Pricing:
There are three available pricing plans:
Basic: $59/mo
Premier: $119/mo
Agency: $219
5. Agorapulse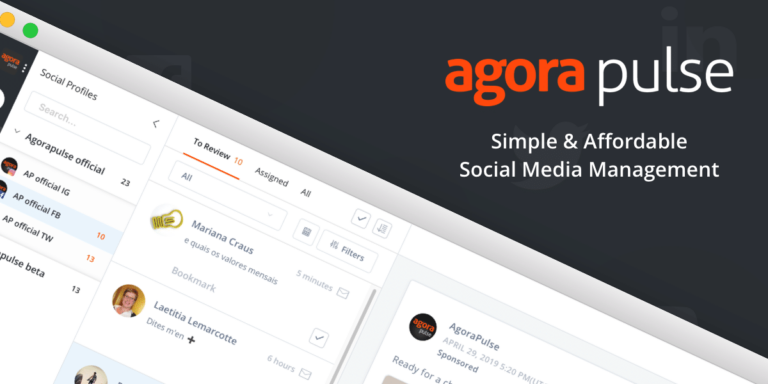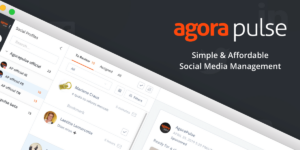 Agorapulse, founded in 2011, enables individuals and businesses to manage social media easily. It helps people to engage in meaningful online conversations effectively.
According to Agorapulse's website, more than 17,000 social media managers use it every day to expand their social media marketing initiatives. It also offers a free trial for 28 days.
If we talk about the top-rated Social Media Management Tools for small business, Agorapulse is ideal for medium-sized businesses and agencies that require several users to manage at least a dozen social media pages.
Key features:
Flexible scheduling — Use the flexible scheduling options to plan, reschedule, queue, and upload several posts simultaneously.
Social Inbox – Easily locate, filter and manage relevant mentions and communications.
Instant reports – Unrestricted reports assist in determining the ROI of interaction and social content about your social media plans.
Collaboration features — Assigning inbox items and draught posts is a breeze, allowing for a swift and efficient social experience.
Cons:
One of the market's most expensive mid-tier plans. According to reports, a free plan is in the pipeline.
The listening function must be enhanced.
Lack of variety in emoticons
No capability to search inbox
Pricing:
It offers four pricing levels to accommodate the requirements of all business types.
The Pro package costs $79 monthly.
The Premium package costs $199 per month.
The Enterprise package is priced on an individual basis.
All options offer an annual payment reduction of roughly 20 percent.
6. Crowdfire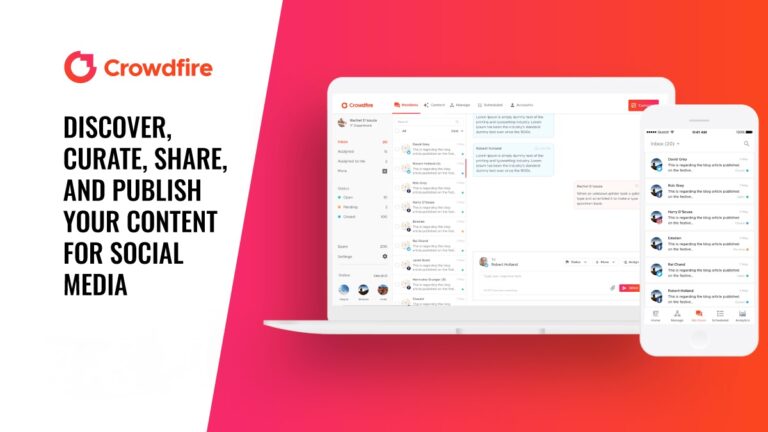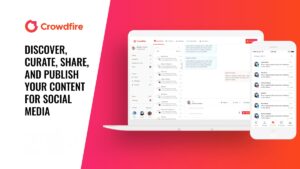 Next in our list of the popular Social Media Management Tools is Crowdfire. Initiated in 2010 as "JustUnfollow," this social media management tool rebranded in 2015 as "Crowdfire."
It is one of the market's largest social media management platforms, with over 20 million global members, including artists, freelancers, e-sellers, and bloggers.
Crowdfire is an all-inclusive social media management tool with content curation, scheduling, analytics, and social listening capabilities.
Best For: It works best for individuals, small businesses, and digital agencies who wish to optimize interaction, go deeply into their analytics tools and monitor what's being said on relevant issues.
Key features:
Discover relevant content – Based on your hobbies, you can discover videos and infographics your audience will adore.
Schedule content in advance — Schedule all of your pertinent information and post at predetermined, scheduled times.
Social listening – Listen to everything being said about your brand and analyze your competitors.
Get extensions – With Crowdfire, you may add a variety of add-ons, such as Google Chrome extensions.
It offers one free account for each social media site and a free 14-day trial to access its premium features.
Cons:
It only suggests movies and infographics uploaded by other members.
There are few opportunities for blog marketing.
The emphasis is on quantity rather than quality.
Pricing:
It provides one free account for each social media site and a 14-day free trial for the premium subscription. In addition, there are three paid plans.
The 'Plus' package costs $7.48 per month, while the 'Premium' and 'VIP' plans cost $37.48 and $74.98 per month, respectively.
Crowdfire is the best social media management platform with extensive features for individuals and small businesses who want to boost their post count, improve engagement with followers, and do social listening.
7. Buffer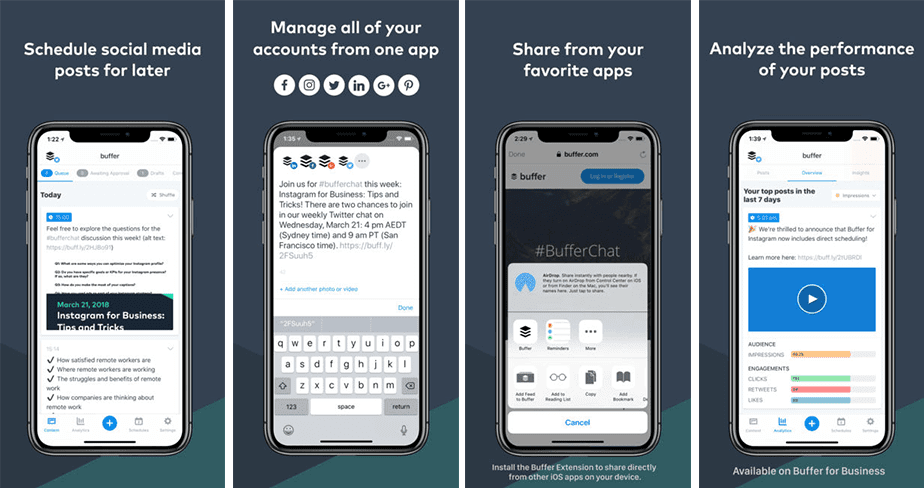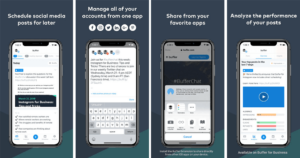 If you are looking for the top-notch Social Media Management Tools then Buffer is a perfect choice. If you know digital marketing and social media strategy, you are likely already familiar with Buffer.
Buffer debuted in 2010 and is one of the most excellent online tools for managing social network accounts.
It provides various services, such as social listening, data analytics, and insights about the posting frequency of users on multiple platforms, such as Twitter, Facebook, Pinterest, and LinkedIn.
ALSO SEE: Free Video Editing Software Apps
They also offer an iOS and Android mobile app for team communication on the move. Buffer is specifically designed for scheduling and publishing content across all social media networks.
Key features:
You may post and share material with a button on various social media sites, including Twitter, LinkedIn, and Facebook.
Free picture creation software – With the help of the built-in picture creation tool 'Pablo,' it is possible to generate images rapidly for various social media networks.
Extension for Chrome — You can install its extension, which enables you to share links, create blogs, and upload images from any location.
With Buffer's social media analytics tool, you can now evaluate your social media performance using various measures. In addition, you may generate reports, receive recommendations, and extract relevant marketing data.
Cons:
Instagram integration is not up to par.
No tool to search for hashtags or searches selectively.
Pricing:
Buffer offers three pricing plans.
In addition to a free plan that allows you to publish on up to three channels, there are the following paid plans:
$5 per month per social channel
$10 per month per social channel
$100 per month per social channel
8. Sprout Social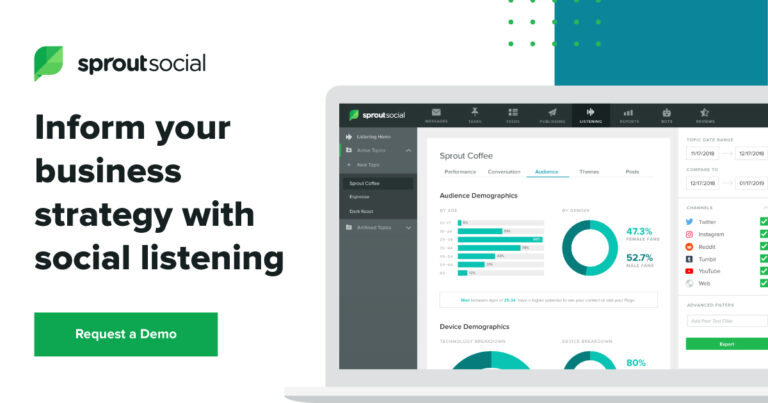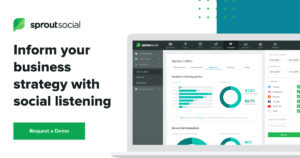 Sprout Social is a go-to social media management solution and CRM on the market.
This social media marketing software builds meaningful relationships between individuals, communities, businesses, and brands.
Although it's priced a bit higher than its counterparts, the value it offers more than makes up for the high price. Sprout Social is optimal for both small and large businesses. However, it also benefits social media planning in the business sector.
Key features:
User-friendly dashboard – A big advantage of Sprout Social is its user-friendly and straightforward interface.
Organized messaging area — Also referred to as "Smart Inbox," this area displays all communications from all social media sites connected to a single marketing platform.
Message scheduling – Users can schedule their messages. In addition, Sprout Social allows you to schedule your posts to be published at a later time.
Discovery – Unique feature 'Discovery' allows you to watch a list of people with whom you have interacted and referenced you in a tweet.
30-day free trial — the free trial lets you evaluate the compatibility of your business with the chosen plan.
Pricing:
There are three Social Sprout pricing plans.
The Standard package is $89 per month and includes five social profiles.
The Professional package begins at $149 per month and includes access to ten social profiles.
The Advanced package includes ten social profiles and costs $249 per month.
Every package includes a 30-day free trial.
9. CoSchedule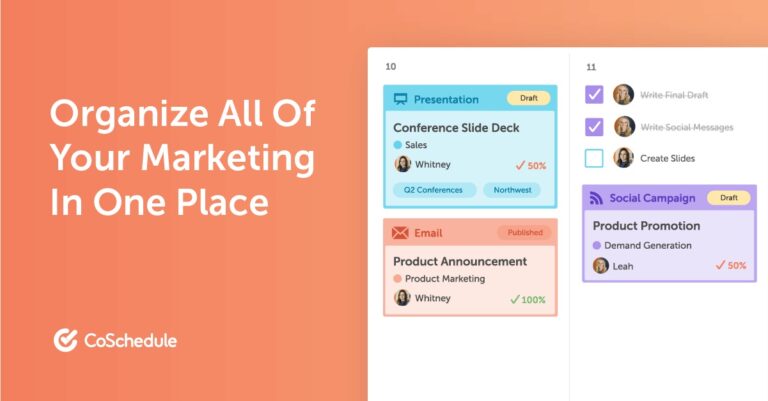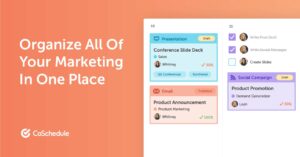 CoSchedule, founded in 2014 and headquartered in the United States, is among the leading Social Media Management Tools for Businesses with over 10,000 delighted customers worldwide.
With features such as a Chrome extension and an integrated headline analyzer, you can manage and track all of your material, integrate with various apps, and obtain actionable insights with a single click.
Best For: This program is ideal for small and large businesses, as well as the creation of case studies for future reference. Additionally, it is handy for persons who produce and monitor blogs.
Key features:
Streamlined marketing – Include tasks on consolidated calendars for quick employee reference.
Read-only display – Share your calendar in read-only mode to prevent unauthorized changes.
Platform integration integrates with tools such as MailChimp, Zapier, Google Analytics, etc.
Use extensions – Chrome extensions are available to meet a variety of demands.
Co-schedule content – This feature lets you simultaneously arrange and share content marketing efforts across numerous platforms.
Cons:
The user interface lacks intuitiveness.
Extra charge to use the re-queue function
Pricing:
There are three pricing tiers, as follows:
The Marketing Calendar Pro monthly fee per user is $29 (billed annually).
You must receive a tailored estimate from the company for the Marketing Suite Business Plan.
Every package includes a 14-day free trial.
What Do Social Media Management Tools Entail?
Your social media management plan may be automated with social media management solutions.
It includes scheduling posts, communicating with your marketing team, establishing marketing campaigns, and monitoring all of your social media accounts from a single location.
Leveraging one of these SaaS platforms is an excellent method for amplifying your social media efforts and promoting the information you create.
These tools assist with all of the following activities:
Contacting your key audience.
Gleaning practical insights to determine your strengths and limitations.
Streamlining processes to conserve time and resources.
Scheduling and distributing social media material across several channels.
Monitoring social media and responding to comments and posts.
Social Media Management Software FAQ
What are social media management tools?
Social media management tools play a significant role in social media management at scale. Once a brand (or influencer) has numerous huge accounts, managing them without a social media management tool becomes difficult.
Which free social media management tool is the best?
Later is the best free social media management tool since its free plan is feature-rich and can manage most social media postings for your brand or personal accounts.
What are the primary Social Media Management Tools?
Buffer, Hootsuite, and Crowdfire are the leading social media management platform solutions. These Social Media Management Tools will handle most of your social media marketing demands, whether you're a sole proprietor or a multinational enterprise.
What is SSO important in social media management?
SSO enables users to access all of their social media accounts with a single login.
Managing Twitter, Google+, Instagram, and Pinterest profiles from a single location, for instance, will save the time required to produce information.
The proper SSO provider will allow you to use the same password across all social networking platforms.
Summary – Social Media Management Apps

Social media provides rapid access to roughly half of the world's population. According to David Alston, a serial entrepreneur in digital and marketing startups, "social media is not a media." Instead, the goal is to listen actively, participate, and cultivate relationships.
Before selecting the ideal piece of marketing software, you must carefully analyze what you plan to accomplish with it and which features best correspond with your organization's needs.
For instance, Buffer could be a simple approach to other scheduled posts if you're a social media influencer who wants to generate money on Instagram.
Crowdfire could be a terrific tool for small businesses to increase their social media following.
Further, keeping these factors in mind, make the best decision for your business. All the Social Media Management Tools 2022 on the list offer a free trial, allowing you to evaluate their capabilities before making a final decision.