When establishing a podcast, selecting the proper podcast hosting software is essential. In addition, the best podcast hosting may aid audience growth by distributing your podcast to iTunes and Spotify, storing your files, and promoting your program. In this article, I have ranked and reviewed the best podcast hosting services, along with our top 5 recommendations, so that you may choose the best Podcast Hosting Software for your needs.
Do you hope to launch the next wildly popular podcast and share your audio content with the world?
Regarding podcast recording, it's not as simple as recording audio and sending it to iTunes.
There are 850,000 podcasts worldwide, so you need a good strategy.
First, you've to host your audio files.
So how do you pick the top Podcast Hosting Software?
This review covers the best options based on cost, dependability, technical support, monthly upload volume, compliance, storage, monetization, usability, marketing capabilities, app integrations, and more.
Let's get started.
What is the Best Podcast Hosting?
Best Podcast Hosting Sites (My Top Free Picks)
Here are my top-notch picks for the best podcast hosting platforms:
1. Spreaker
Best Content Management System & Monetization (Free – $120+).
Lets talk about the best Podcast Hosting Software in 2022. Spreaker is an all-inclusive platform for podcasters. In addition, Spreaker has a method to make the podcasting journey profitable for all podcasters, from novices just starting to publishers creating massive amounts of content.
The best free podcast hosting unites listeners, podcast creators, and advertisers in a single location (through web and mobile apps). It makes it extremely simple for any type of content provider to monetize their entire podcast catalog.
Key features:
Content management system enables podcasters of any "level" to automatically distribute new episodes to the major listening sites (Apple Podcast, Spotify, Google Podcast, iHeartRadio, Alexa, Deezer, etc.)

Manage and schedule several podcasts under a single account, and strategically configure your revenue (supported by dynamic ad insertion) at the episode & program level.

Team management functions and the ability to add collaborators.

Statistics certified by the IAB. 
2. RSS.com
The platform with the most features for expanding your podcast.
If we talk about the popular Podcast Hosting Software, RSS.com is the way to go if you're serious about building your podcast audience. This service provides limitless storage and bandwidth, making it ideal for popular podcasts.
RSS.com provides various options, such as episode scheduling and social media integration, that make it simple to manage your podcast and interact with your audience.
Most RSS.com users can be up and operating in less than five minutes. Most RSS.com users can be up and running in less than five minutes.
In addition to a simple setup, podcasts can use RSS.com's numerous relationships to increase their audience and locate the most suitable sponsor for their needs.
With limitless downloads and the ability to record episodes, RSS.com makes it simple for users to scale the growth of their podcast, even from a few episodes to hundreds or thousands of regular listeners.
Detailed statistics and analytics enable you to fine-tune and optimize your podcast's performance. Such data is the key to pushing your podcasting to the next level, allowing you to adapt and concentrate on audience-relevant material.
Key features:
Distribution to the major podcast directories, like Spotify, Apple Podcasts, and Google Podcasts, is performed automatically and manually.
Include sponsorship opportunities via Podcorn and a donation button on your free public podcast website as monetization choices.
When using RSS.com, there are various methods to monetize your podcast, including the option to incorporate a contribution button.
A podcast website with a professional appearance will lend credibility to your information, while episode transcription can make it easier for listeners to follow along.
If you are currently using another platform provider, it is simple to export your podcast to RSS.com and begin using their service immediately.
Create embed players that are compatible with every platform, enabling you to present your podcast in creative ways.
With a remarkable NPS (net promoter score) of 63 and an average star rating of 4.9, podcasters are extremely satisfied with RSS.com's service.
3. Captivate
Best for Marketing & Growing Your Audience ($19/Month).
Next in our list of the top Podcast Hosting Software is Captivate. It is a brand-new podcast host with a singular focus on expanding podcast audiences. Rebel Base Media, which also operates Podcast Websites, created these.
It is their best product to date since they have incorporated all their years of podcast experience into one podcast hosting service.
Key features:
All options include an unlimited number of podcasts and team members, as well as a new podcast player, comprehensive analytics, and marketing tools.
Their automatic podcast website and built-in call-to-actions are some of their growth elements that stand out. In addition, every plan includes a mobile-friendly, fully-customizable website with donation support.
With podcast player call-to-actions, you can secondly build your email list and get new leads. For instance, if someone is listening to your podcast player, they can join up for your email list directly through an opt-in form.
Additionally, Captivate is constantly updating its analytics software. They collaborate with the Interactive Advertising Bureau (IAB) to develop more perceptive intelligence to track the performance of your event.
Using a simple import tool, you may even import your program from another podcast host, such as Blubrry. Their podcast marketing tool allows you to instantly produce links to Overcast and Pocket Casts, facilitating the discovery of your show by new subscribers.
4. RedCircle
Best For Monetizing Podcasting Content.
RedCircle is one of the best Podcast Hosting 2022 or free podcast hosting sites for podcasters who want to build their podcasts, gain a larger audience, and make money.
You may also monetize your podcast by leveraging the ad platform to sell subscriptions, accept donations, and promote other podcasts.
The flexibility to fully personalize and manage your content makes this platform one of the finest for podcasters.
You can release your material whenever and to whoever you choose. There are no contracts or restrictions about your content.
Conversely, Redcircle enables organizations and agencies that want to establish or expand their advertising campaigns to scale with simplicity and reach a broader audience while costing less.
Key features:
Innovative podcast growth techniques contribute to your success.

One-stop platform for hosting, distributing, and monetizing your material. Accept one-time and recurring donations to keep your show running.

Develop subscription income to guarantee long-term prosperity.

Cross-Promotion Marketplace allows you to expand your audience by partnering with other shows.
5. Transistor
Best Built-In Podcast Analytics ($19.99 per month).
If we talk about the best Podcast Hosting Software, Transistor.fm is a high-quality, professional service that offers several popular podcasts, including Drift, Honeybadger, and Cards Against Humanity.
They are renowned for providing their podcasters with built-in data and everything necessary to expand their podcast audiences.
Key features:
Host a multitude of shows.

Multiple users can be managed per account.

Create websites bearing your domain name

Your podcast is distributed to big networks.

View sophisticated reports and analytics.
6. PodBean
Best Easy Podcast Hosting Service ($29 per Month + 1 Month Free).
PodBean is one of the top-notch Podcast Hosting Software. They have been in the hosting podcast industry for over a decade, host over 540,000 podcasters, and are the easiest host on this list to use.
Key features:
5 hours of storage are included with the free plan.

Unlimited storage is available for $9 per month.

Dynamic ad placement.

The Patreon program for accepting regular contributions from listeners.

Automatically posts to YouTube

Mobile app.

Automated publishing to social networks such as Facebook and Twitter.
7. Simplecast
Industry-Leading Features Powering Top Brands ($15/Month).
Simplecast is renowned for its market-leading features beginning at $15 per month.
They live up to their name & website claims:
From your first listen to your first million, Simplecast gives you the tools you need to manage, distribute, promote, and expand your podcast.
Simplecast has been for over six years and powers some of the largest podcasting brands, such as Kickstarter, Nike, Facebook, and HBO.
Key features:
Single-click publication.

There are numerous online players and podcast players.

A completely operational website.

Tools for advanced analytics

Collaborate with many team members within a single account.
8. Podcastics
New Podcast Hosting Platform with Unlimited Episodes (Free – $39 per month)
If we talk about the famous Podcast Hosting Software, Podcastics is a new, user-friendly podcast hosting service with competitive features.
Similar to PodBean, their dashboard is incredibly user-friendly. You can set your podcast's details and control user access with a few clicks while just starting. In addition, if you have an existing podcast, you can import it automatically from Apple Podcasts or any RSS feed.
And if you are a podcaster with many podcasts, the dashboard allows you to create teams, which is ideal for studios and agencies.
Some of their other main features include:
Podcast analytics include plays, days and hours, sources, and locations.

Streaming capabilities in real-time

Tools for podcast and episode editing.

The capacity to arrange broadcasts.

Intelligent characteristics include QR codes, smart links, surveys, and heat maps.
9. Podcast Websites
Top Podcast Hosting Platform for Website Builders ($77 per month).
Next in our list of the top-rated Podcast Hosting Software is Podcast Websites. This podcast host includes a straightforward podcasting workflow that grants podcasters access to the completely responsive website hosting & security, daily backups, built-in statistics, and round-the-clock customer service.
As a member of Podcast Websites, you even receive digital marketing assistance to promote your podcast, advertisements, and podcasting guidance from actual, experienced podcasters.
Their academy offers video instruction, media, and a community forum where podcasters may debate strategies.
Additionally, you can use Builder, a drag-and-drop website builder with podcaster-specific designs. These themes are mobile-friendly, and landing pages can be added if you need to promote your podcast.
Podcast Websites is undoubtedly one of the top podcast hosting providers, and if you use my promo code HOSTME, you'll receive $10 off monthly.
What is the Best Free Podcast Hosting Product?
There are low-cost and even free choices available if you have a limited budget. Free hosting services are an excellent method to evaluate a host's capabilities if you're starting, despite many free plans' limited capability.
Moreover, you may not be able to host hours of content on your podcast server, but a free trial or free plan can assist you in familiarising yourself with how podcast hosts operate.
Here are my top picks for the best free Podcast Hosting Software.
1. Blubrry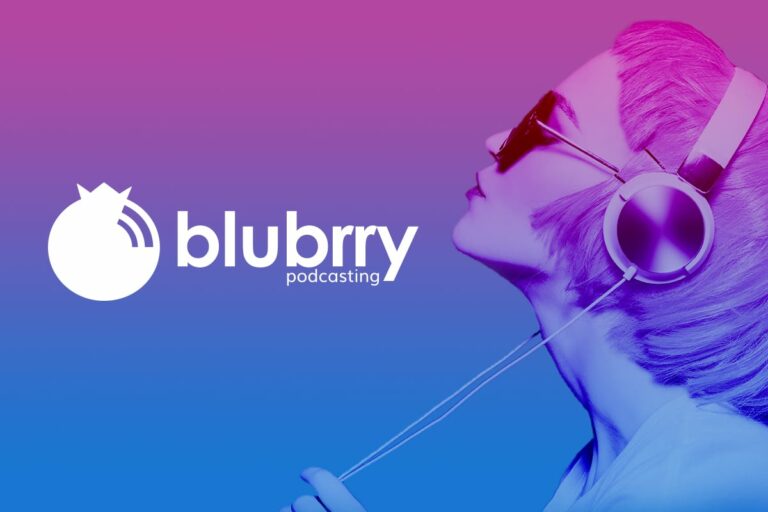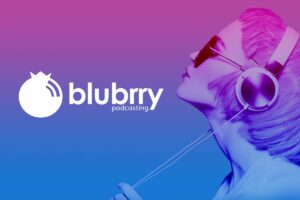 Are you seeking the most popular podcast platforms? Blubrry is the among the best Podcast Hosting Software that provides managed WordPress hosting with PowerPress, the most popular WordPress plugin for podcasters. This plugin has over 75,000 active installations, is free to use, and features SEO options and MP3 tagging.
Blubrry's website states, "We believe in providing you with amazing tools and staying out of your way," underlining their focus on the creative. In addition, they include a podcasting guidebook with a wealth of information on using their services, as well as advice on how to be successful with your new podcast.
Their least expensive plan is $12 a month, giving 100MB of storage space. Upgrade to their professional package if you desire unlimited hosting services.
ALSO SEE: Best Social Media Management Tools
In addition to their professional plan with special pricing, they offer four paid plans with storage space ranging from 100MB to 1GB per month for $12 to $80 per month.
This best Podcast Hosting Software is rapidly becoming one of the most highly regarded options due to its customer-centric focus. They also comply with IAB standards, per the Interactive Advertising Bureau.
2. Libsyn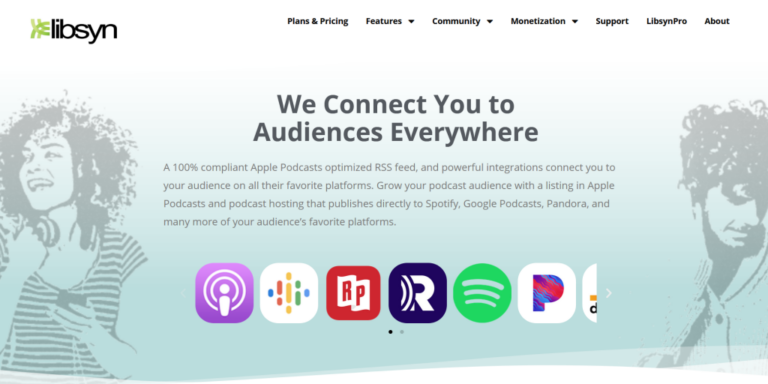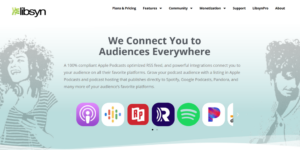 Libsyn is one of the most prominent hosts aimed at assisting podcasting novices and experts in monetizing their work immediately. In addition, they were one of the first podcast hosts, debuting in 2004.
With over 35,000 hosted podcasts, over 62 million listeners, and over 4.6 billion podcast downloads in 2016, they are a key participant in the industry. Like other podcast hosts, they provide between 50 and 1 GB of monthly storage, analytics reports, RSS link production, premium content, and their app.
Yes, they are not completely free, as their plans begin at $5, but I had to include them for that price.
Website: www.libsyn.com
3. SoundCloud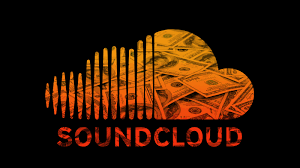 SoundCloud podcast hosting, the world's largest music and audio hosting website launched its hosting platform in 2015. They have 175 million unique monthly visitors and an astounding 12 hours of content published per minute.
You can access all their embedded players, Twitter cards, and timed comments if you use their hosting services. In addition, you can upload up to 3 hours of material monthly with a free account and receive limited reporting capabilities.
The SoundCloud Pro Unlimited membership offers unlimited upload time, planned releases, embed controls, and the opportunity to pin five podcasts to your profile.
Website: www.soundcloud.com
4. Buzzsprout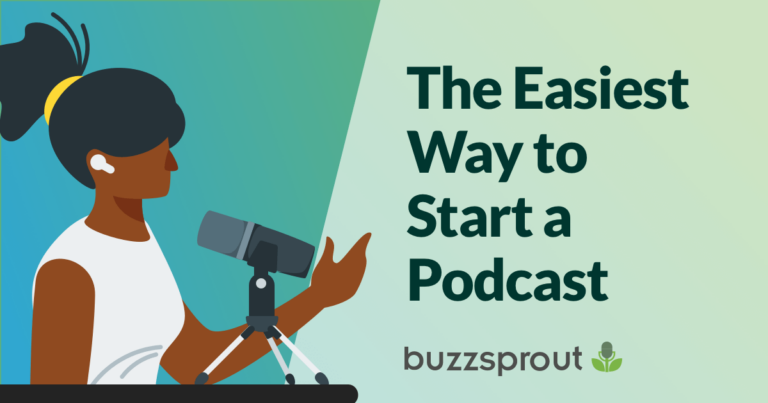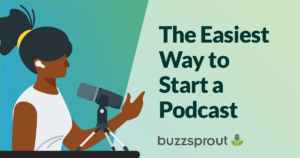 If we talk about the best and popular Podcast Hosting Software, Buzzsprout's free podcast hosting plan has more features than any other host on this list.
The free plan includes:
Two free hours of upload time.

Hosting for up to 90 days.

A complete dashboard for podcasting.
The Buzzsprout free plan is ideal for learning the ropes and getting your feet wet if you are starting podcasting.
They are, as they claim, the "simplest method to get started with podcasting." Buzzsprout enables you to upload your file effortlessly, add it to all of the major directories, and begin tracking your listeners with comprehensive statistics.
Website: buzzsprout.com
5. Podomatic


The Podomatic dashboard allows authors to record, post, and promote new audio content. One of their strengths is using Patreon and Advertisecast to expand your podcast's advertising and crowdsourcing capabilities.
In addition, your podcast can listen immediately on Facebook and Twitter feeds via Podomatic's social sharing features. They have teamed with Weebly to assist you in creating a website and offer a free podcast app for iOS and Android.
In addition to their free plan, they offer four paid plans with monthly costs ranging from $9.99 to $24.99.
Website: www.podomatic.com
This guide contains affiliate links for which I receive a tiny profit at no additional cost. However, these are only the podcast hosting tools I enthusiastically endorse. My complete affiliate disclosure can be found in my privacy policy.
What is Podcast Hosting?
The Podcast Hosting Software provides file storage and an RSS feed for your podcast. Hosting firms upload your audio files, communicate your show's information to the hosting platform, and generate your feed. Then, when a user subscribes to your podcast, the podcast host transmits the audio files and media to the platforms directly.
Moreover, a podcast is a collection of audio files compressed into a single file. Therefore, they require a great deal of storage space and bandwidth. However, personal website servers lack the storage space for such massive files.
Websites hosting podcasts provide storage space for your files so your audience can download them.
In the end, the setup is straightforward. It consists of a website that lets file downloads,.mp3 files, and an RSS feed that describes your audio file. The top service providers go much beyond this.
What Are Podcast Directories?
iTunes, Spotify, and Google Play are all examples of podcast directories. After receiving them, they push your podcast files, and RSS feeds to their front-end systems.
These directories make it simple for your audience to locate your podcast using a podcast app, a PC, an iPhone, or an Android device.