To convey ideas to the end user, we sometimes capture screenshots of multiple window screens. Consider a scenario in which you must explain a complex procedure to a customer or create a video lecture for your pupils that includes certain critical concepts. In such instances, plain screenshots with nothing on them may appear boring. Whatever the case, if capturing a screen piques your interest, it's time to go all in and use some of the best screen capture software. Here's a list of Windows 8, 10, and 7 screen capture software that will allow you to record screens, capture screenshots, and add various effects.
6 Top Screen Capture Software For Windows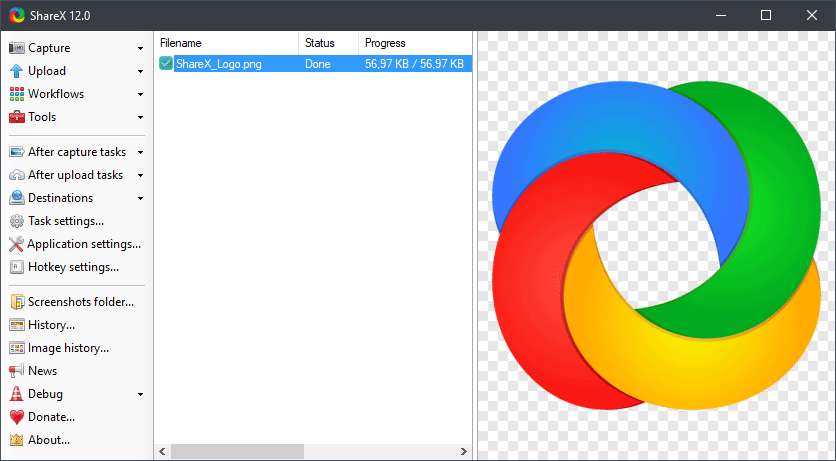 ShareX is a tool for capturing and recording screens. And when we say it's light, we mean it. It is slightly over 5 MB in size, as opposed to competing applications that are many times larger. Another appealing feature of this screen capture software is its open source nature.
Features
You may use auto-capture to time screen capture. For instance, you may capture the whole screen or window and set a timer for 30 seconds.
ShareX can capture many kinds of screenshots, including window screens, monitor screens, full screens, and area screens.
In the form of videos and GIFs, you may record screens.
ShareX allows you to capture scrollable content without having to scroll down to see the full content.
When a large piece of text cannot be duplicated, it employs Optical Character Recognition to extract text
from a supplied screenshot.

An app that doubles as screen capture and screen recorder software has reached the top of the list. Check out this program if your day includes demonstrations, drawings, conferences, or other presentations! TweakShot window is one of the quickest screen capture software programs that let you snap screenshots of your current screens and record on-window actions with a single click. You may capture any area of your screen and save it as a graphics file. Individuals from many walks of life widely use screen capture software. The usage of this software for teaching and training purposes, as well as for the goal of generating revenue, is a must. If you're using it for basic purposes, you may even capture a snap of memories from your video chat with a loved one.
Features
You may use basic editing features like highlighting, cropping, and resizing once you save a screen as a graphic file.
You may create your images as well as alter screenshots.
When scrolling down the website, you may capture a screenshot of the whole page without any breaks.
Select the required area of an active window with ease. You may capture either an active or a scrolling window.
Do you want to apply a certain color code to your design? You may choose colors from anywhere, even your window's screen, using TweakShot Capture. After that, you may duplicate the exact color code and apply it to whichever item you choose.
Annotations may be added to videos and images to make them more vibrant.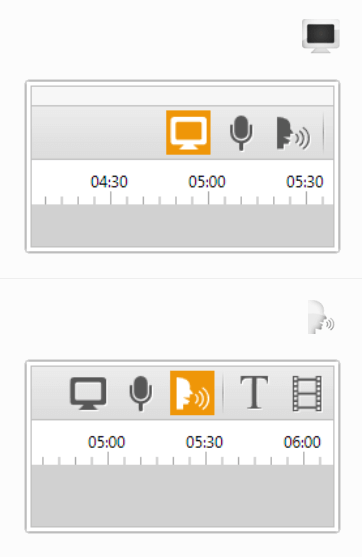 Ezvid is regarded as one of the most user-friendly screen capture software programs available. Well, its simplicity and effectiveness make it a popular choice among gamers and movie enthusiasts who want to distribute video snippets quickly. While Ezvid is fast (due to C++ binaries that allow you to use contemporary video cards and CPUs fully), it also has a well-organized video editing and workflow interface.
Features
Integrated speech synthesis makes your voice noise-free and professional-sounding.
Drawing on the screen is an option in Ezvid.
You may experiment with video playback speed and create videos in minutes.
A rapid slideshow builder is available for use during formal presentations.
Facecam on the go.
Your recordings may be uploaded to YouTube and other sites.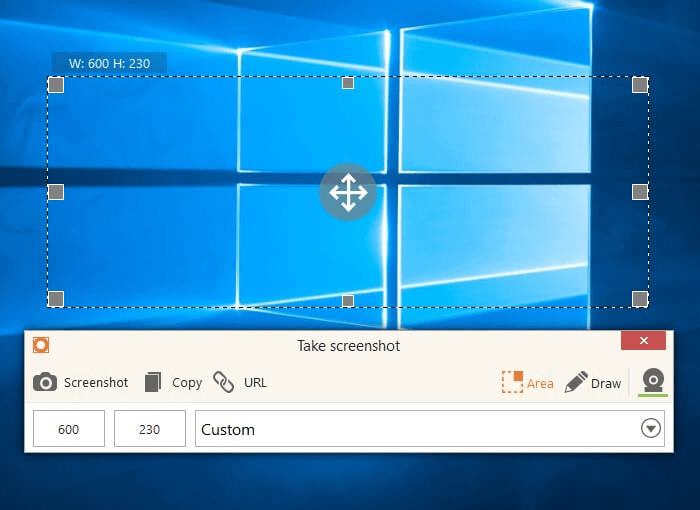 Isn't it true that the name makes your mouth water? Well! If you're a fan of the show, check out the video below. The best way to get your message through is to use your phone's camera to take pictures. And, what's more, you can schedule your recording. You may create numerous screen recordings and set a timer for each one.
Features
To make your recordings more colorful, you may easily capture any area of your screen and zoom in.
You can customize the output quality of your videos and game recordings.
Shapes, text, and arrows may be added to screenshots or videos.
With a camera overlay, you can even record screens.
You can upload your recordings to major cloud services like Google Drive and Dropbox with a single click.
You have the option of adding your logos or watermarks to your videos.
You may save a screen recording in GIF format.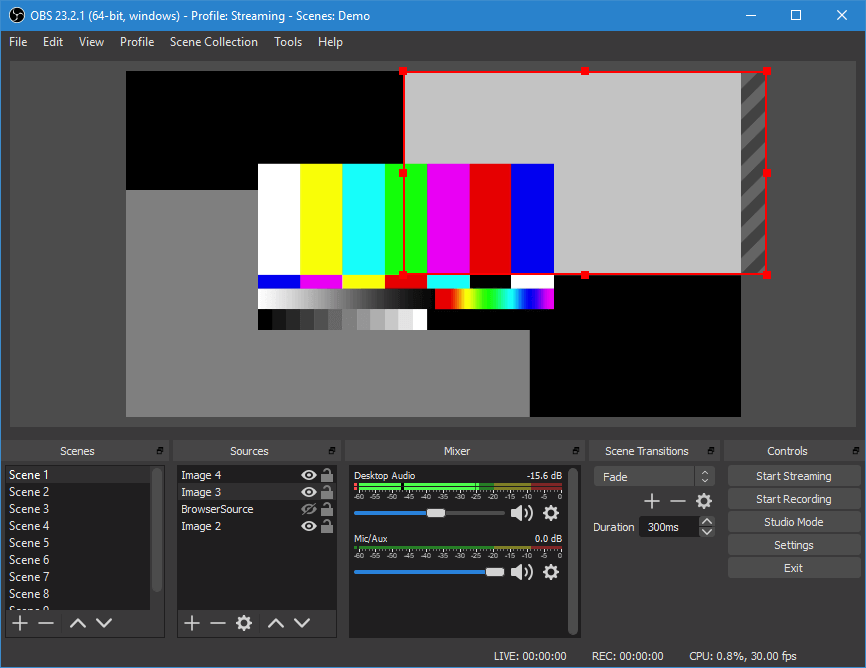 Another widely used live streaming and video capture software with many features is OBS (Open Broadcaster Software) studio. One of the best features of OBS Studio is that it is open source software backed by a large community of users.
Features
Create as many scenes as you wish and add flawless custom transitions between them.
You also receive a well-organized options menu from which you may arrange your recording or broadcast.
Window captures, images, text, cameras, browser windows, capture cards, and other elements may be added to your screen recordings.
Take complete control of your audio and video recordings with straightforward mixers that include noise suppression, gain, and noise gain filters.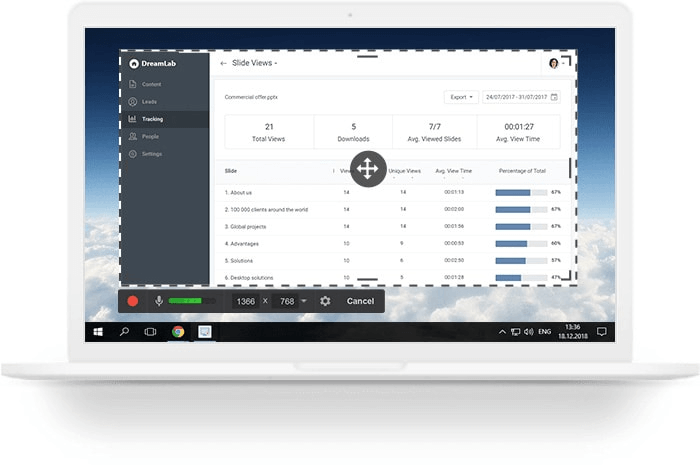 You would undoubtedly appreciate crafting a video that provides all instructions in one location in a crystal-clear method when getting people comfortable with a new product, skill set, or procedure. And, if you're wondering what tool to use, Free Cam has you covered. To create a screencast, a person must first have a valid license. Furthermore, Free Cam lets you share your videos with a single click if you're a YouTuber.
Features
This screen capture window freeware for Windows 10 lets you record screens and add noises and background music to your videos.
The option is yours, but you may also have a look at the results of your search.
You may use your microphone to add voiceovers individually.
Do you want to focus on certain processes and details? You may enable mouse click sounds and highlight the mouse pointer.
You may immediately upload videos to YouTube.
Make your videos more polished by using the specialized video and audio editor.
Consider The Following:
Conclusion:
When your job or education focuses on presentations, demonstrations, and e-learning videos, the value of screen capture software in such a professional setting cannot be overstated. So, whether you are a corporate trainer, a teacher, or a student, the above lists of the best screen capture software for Windows will undoubtedly help you. How did you find the above list? Did any of the tools listed above assist you? Please share your views in the comments box below. We have a lot of experience in the field of technology, and we're here to help you out.