Do you like streaming your favorite TV series and movies online? If so, subscribing to a popular IPTV for Windows 10 might be a sensible decision! But before we go into the top IPTV player options for Windows 10, let's first define IPTV. & Why do you need one?
What's IPTV Player?
IPTV, which stands for Internet Protocol Television, is a specialized app/service enabling users to stream multimedia content to their devices over Internet Protocol Networks. Individuals may acquire IPTV subscriptions and use an IPTV Player for Windows to watch all TV channels, live video, and video-on-demand (VOD) services at any time on a variety of devices, including desktop PCs, laptops, Android, iPhone, iPad, Tablet, and more.
Why Do You Require An IPTV?
Because broadcast/cable networks are on the edge of extinction, IPTV revolutionizes how people watch television. It does not need conventional support such as Antennas, Satellite Dishes, or Fibre Optic Cables to broadcast channels. IPTV Players provide users access to a vast library of digital TV services and other content streamed through an Internet Protocol Network. TV Shows may be recorded to watch later. A superb IPTV Player may provide an excellent viewing experience when watching TV from your desktop PC. You can improve your entertainment experience by watching favorite programs, sports channels, movies, and video-on-demand content.
IPTV Formats – A Brief Overview on How IPTV Work?
When you use an online IPTV player on your Windows PC, you sign up for the service and may stream anything you want, whenever you want. An IPTV service is available in three formats.
Video on Demand (VoD) – Allows you to stream endless video content. Consider Netflix.
Time-shifted Media – Similar to VoD, however, video content is only accessible for a short period, such as BBC iPlayer.
Live IPTV – This format is suitable for live streaming of events. For example, Live IPTV is the way to go if you want to stream a live soccer game.
12 Top IPTV Player Options For Windows
Let's talk about the Best IPTV Player For Windows 10 PCs/Laptops without further ado.
1. Perfect Player Windows
Perfect Player is the next entry in our list of the Top IPTV Players for Windows. It is most likely the most widely used program for streaming IPTV services. Also, it has an effective semi-transparent OSD and allows users to control and manage playlists in full-screen mode. It offers a simple, clean design allowing you to view your favorite content directly on your PC.
Features:
Full-screen playlists may be controlled and managed by users.
M3U, XSPF, and EPG formats are all supported.
It provides a scalable OSD alternative.
Perfectly renders videos with any screen size and quality.
2. ProgDVB/ProgTV
ProgDVB/ ProgTV is one platform to seek while listening to online radio channels or watching digital TV channels. It is one of the most capable IPTV players available for Windows 10 and supports data from various sources.
Features:
To watch IPTV content without difficulty, use a universal player.
Capture TV and radio stations using ProgDVB/ProgTV.
It supports around 45 video formats in addition to 5 streaming formats.
3. Plex
Plex is one of the top IPTV players for smart video streaming that you should consider. It can transcode any media file, resulting in faster loading and less buffering. This does improve the user experience.
Features:
Elegant UI with strong transcoding capabilities.
It supports streaming 4K content, whereas other IPTV Players do not.
You can customize the streaming quality and other options based on your preferences.
4. VLC Media Player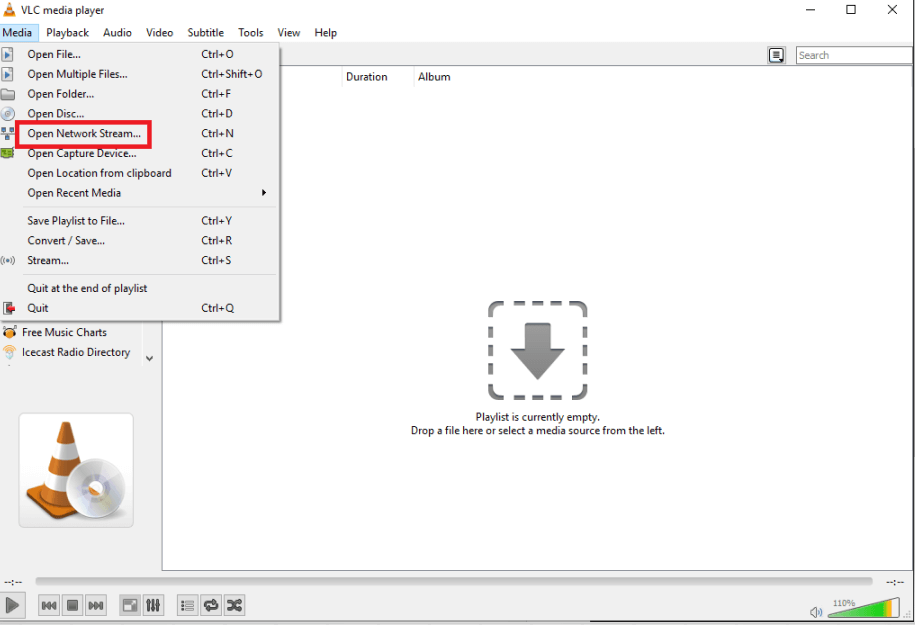 VLC Media Player is a well-known IPTV player for Windows 10, allowing you to play local media and IPTV content through m3u files. To live stream IPTC content, follow the steps below.
Features:
Best Open-Source IPTV Player for Windows 10 with a simple user interface.
Has various built-in codes.
In addition to CDs and DVDs, it can play encrypted DVDs thanks to the built-in DVD decryption library.
Its M3U file support lets you stream your favorite shows flawlessly.
5. MyIpTV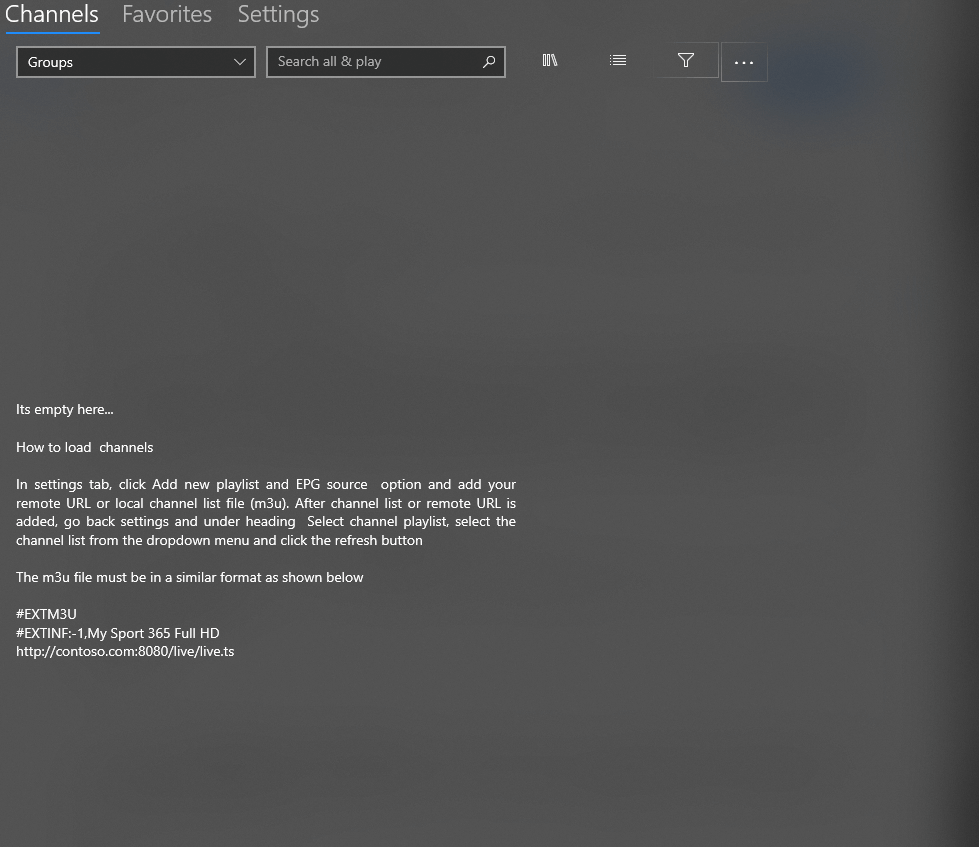 MyIPTV, perhaps the greatest IPTV player for Windows 10, is freely accessible on the Microsoft Store for free and lets you easily play live TV list programs and videos through m3u playlists. It features a simple user interface.
Features:
The UI is simple and easy.
It has built-in EPG support and favorites.
Several channel filtering options are available to provide you with the best experience possible.
6. Simple TV
The fact that Simple TV is a portable player makes it one of the top IPTV players for Windows 10. This implies that new entries in the Windows registry or even the Start menu are not changed without your prior consent. Simple TV allows you to select which entries appear in the main window. This makes it easy to browse channels.
Features:
Adjusts brightness, volume, and other settings for users.
Downloads a playlist prepared by another user.
It allows you to enjoy the melodies of radio channels.
7. TV Player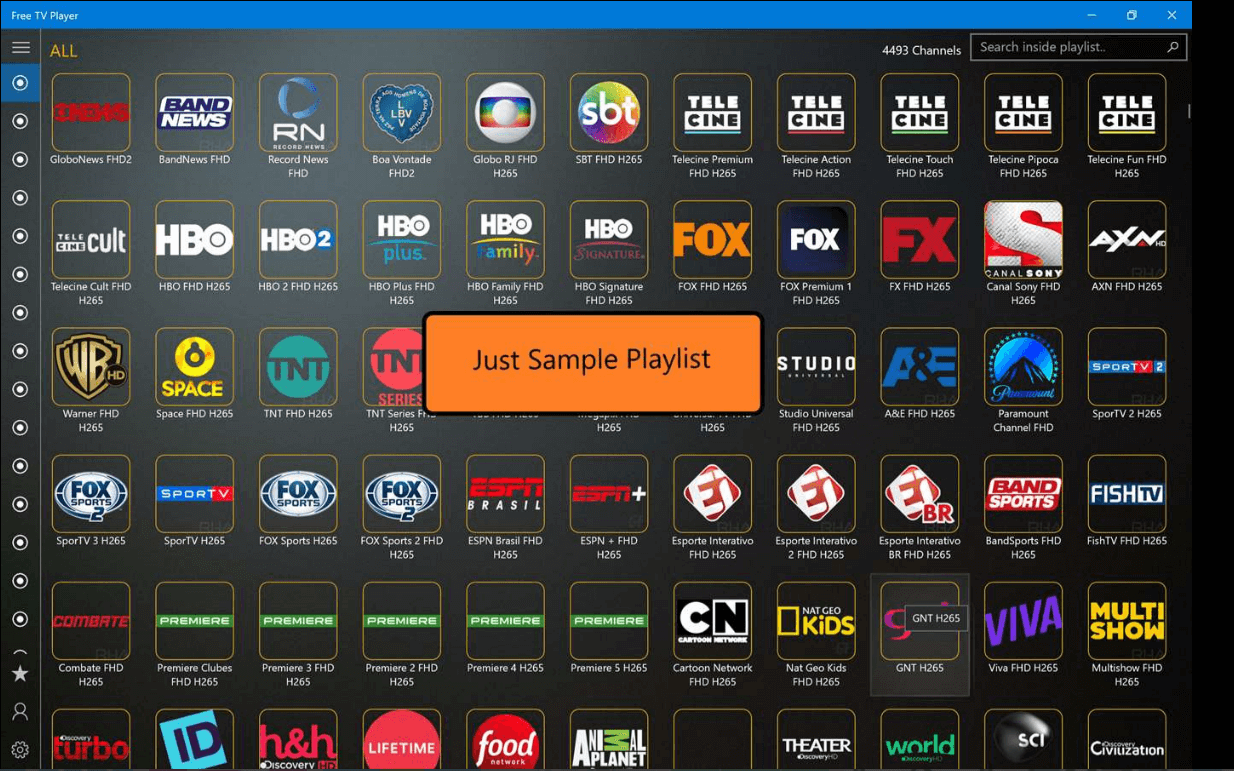 TVPlayer is one of the most effective IPTV players for Windows 10 PCs. It is a free IPTV player for PC that lets you stream movies, series, and online TV channels and listen to the radio. The app offers an appealing and user-friendly layout, which suits both beginner and expert users. You may create a playlist based on your preferences and save it for later use.
Features:
The ability to stream live TV channels, shows, movie marathons, and other content.
Make your own M3U playlist to watch live content.
Allows you to watch a variety of movies, programs, and live TV at no cost.
8. Kodi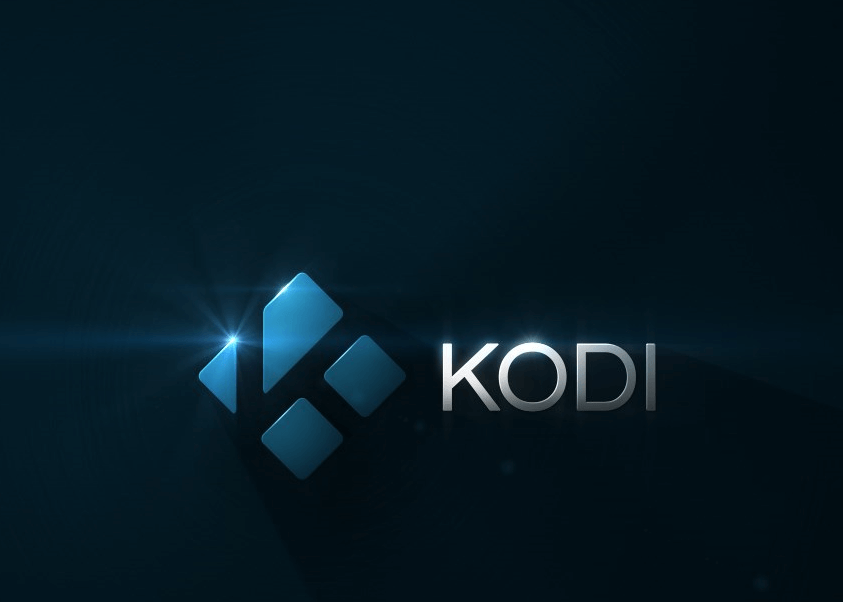 Kodi, an IPTV player for PC that lets you play local media, live digital channels, and Videos on Demand (VoD), makes the list of top IPTV players for Windows 10. It is crucial to remember that various third-party add-ons are available for Kodi; however, some are not authorized to use. As a result, before installing the add-on on your PC, you should properly review it. To remain anonymous and safeguard your privacy, you may also choose from some of the top VPN services.
Features:
Supports a plethora of add-ons and plugins.
Users may watch movies online and offline.
Aids in the effective management of your local media files.
9. GSE SMART IPTV
This isn't a specific IPTV player for Windows 10. However, since it is a fantastic utility app for Android and iOS, you can use it on your Windows PC if you're wondering how to read on. You may choose from several Android emulators. Blue Stacks emulator is our preference.
Features:
You may use GSE SMART IPTV on any device that supports Emulators.
Almost all types of video file formats are very compatible.
Adds adaptable capabilities for splitting content based on screen size.
10. IPTV Smarters Pro
Though the app is designed for iOS and Android devices, it may also be used on Windows using Android emulators. Because of this, IPTV Smarters Pro is also one of the top IPTV players for Windows 10.
Features:
Supports almost all types of video formats, including 4K.
You may record live TV using this feature. For subsequent watching, this is helpful!
High interoperability with Android and iOS devices.
11. IPTV
Using IPTV, you may stream digital channels from live media sources accessible online at no cost.
Features:
The sleek UI strives to give a contemporary TV experience.
Allows you to watch free live TV from online sources.
Support for numerous formats and the ability to tune into several TV channels directly from your PC/Laptop.
12. OttPlayer
Here is a multi-platform IPTV Player that you can install on your PC, smartphone, Surface Hub, HoloLens, and other devices. Users of the app may access various IPTV channels through their ISP or other sources such as TV, set-top boxes, and tablets. The nicest aspect about using this IPTV Player for Windows 11 is that everything is managed from the official website.
Features:
HLS, RTSP, TS, UDP, and RTMP are supported.
Watch IPTV from your ISP and other sources on your phone, tablet, or P.
M3U8 playlists may be downloaded and played.
It is completely ad-free, making it the finest IPTV Player for Windows 11.
Consider The Following:
FAQs:
Is IPTV Illegal?
Absolutely! If you watch real and authorized content, using IPTV Players is lawful.
Can I Get IPTV For Free?
Of course, several apps are available on the market that enables you to stream live TV over the Internet at no cost. However, paid services run from $10 to $20 per month.
Is There Anything Better Than IPTV?
OTT, on the other hand, gets free content from third-party subscription services such as Hulu, Netflix, YouTube, and others. These OTT services are unquestionably less expensive than IPTV since they provide free content from many public channels.
The Bottom Line:
We hope to assist you in your search for IPTV players for Windows 10. Which IPTV player do you believe is the best for Windows 10? We hope you liked this article, and if there is any IPTV player for Windows that we missed, or you have any tech-related information to contribute, please let us know! Please share your views in the comments section below.