A plan is required for any landscape design or project. Whether you're a do-it-yourself homeowner or a professional home designer looking to restore, rebuild, or even create a backyard or other outside space, you'll need free landscape design software to help you get a deal. This is because this software performs two beneficial functions: it streamlines the drafting and collaboration process, and it facilitates the proper portrayal of outside settings.
By utilizing landscape design software, you can forecast costs, digitize plans, and interact with other software to bring your vision to life. The software includes several noteworthy features. You may optimize them to make the most effective plans possible.
This time, we've compiled a list of the top free landscape design software that you may read and find one that fits your plans perfectly. Read the review below and take note of the software's features and the reasons why certain users prefer to use it. Thus, you will understand the relative strength and weaknesses of the software presented below.
10 Best Free Landscape Design Software
Free Landscape Design Software you can try.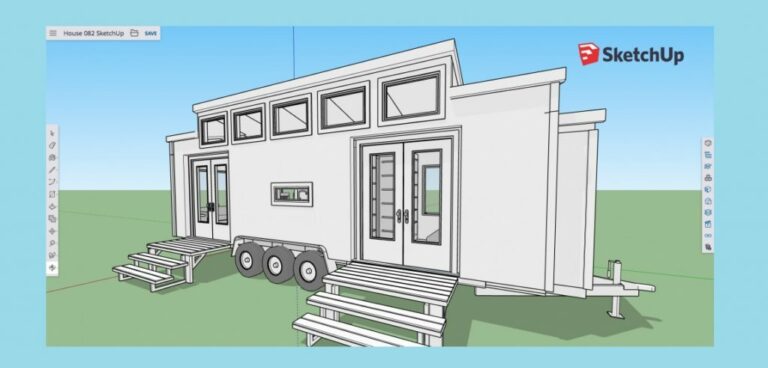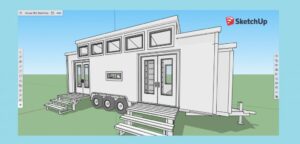 The first free landscape design software you should explore is SketchUp Free. Home designers, architects, builders, and engineers are all familiar with this software. It is widely utilized to equip people with the best tools for drafting, modeling, and realizing their ideas.
The SketchUp Free is a free web-based version of SketchUp Pro. Using this software, you may design your landscape in 3D using any online browser. Additionally, the landscape designers will use this software to convert the basic models into files, including dimensioned and contextualized designs.
The free version is a web browser-based version. It contains modeling tools that users can optimize for landscape design. SketchUp Free includes a free version of SketchUp for Schools as well. This one, on the other hand, can be obtained solely via the G Suite for Education Platform. This saves the files to Google Drive. SketchUp Free for Schools is a good resource for instructors and learners to learn how to plan projects.
This software has 3D modeling, rendering, and editing features, as well as support for Trimble Connect and the support of web browsers and operating systems. The majority of users like this software due to its free version, ease of access, and low entry-level skill demand, in addition to the high competence requirement. Therefore, this software is deserving of good results.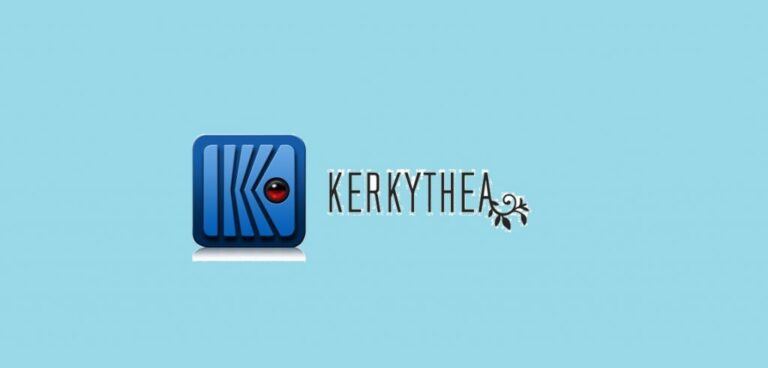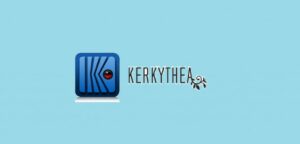 Kerkythea is the next free landscape design program you may experiment with when planning your landscape. As free software, it is intended to be an open-source rendering software that includes a variety of staging apps for all users. In addition, this is intended to enable users to render architectural models and images.
Kerkythea is suitable for both professional architects and educational institutions. In addition, it is free and downloadable, which enables users, particularly learners, to utilize the software without incurring high license costs.
You can optimize optimizing features immediately after downloading the software. These include the unique rendering interface, the global illumination rendering engine, and the availability of materials and plants, as well as surrounding photographs.
The majority of Kerkythea users agree that the software is quite good, owing to its excellent rendering and visualization capabilities, as well as its compatibility. Although the free version limits you to limited feature optimization, you can supplement it with other landscape software such as SketchUp or Blender. They are simply good rendering companions.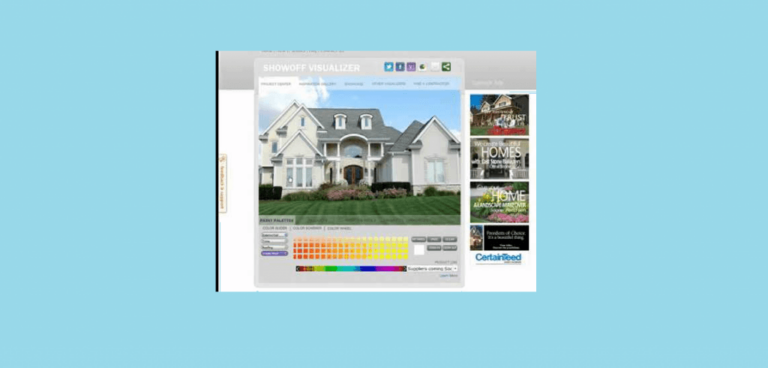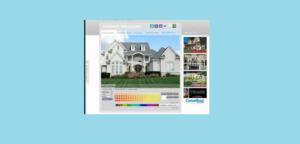 If you're looking for real estate and marketplace planning software, Showoff.com is a good option to investigate. This software is listed as one of the recommended landscape design programs. It includes design tips and layouts. Additionally, it offers an online tool called "Visualizer" that assists you in designing your dream house and outside landscape, as well as providing tips and guidance. This site is completely free to download and use, and it is compatible with all versions of the Windows operating system.
You may expect to optimize two significant features: the database of items, images, settings, and materials and the community forum. Showoff.com is really simple to navigate. It's an excellent tool for assisting the client in visualizing the design.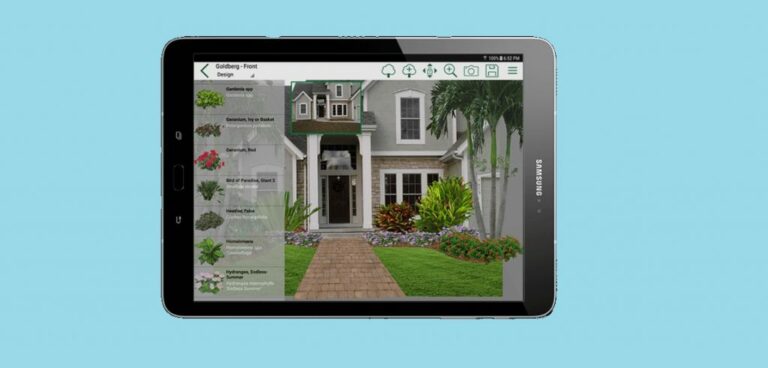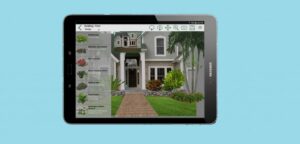 Pro Landscape Home is another free landscape design program available for download and usage. If you're looking for software that includes photo imaging, CAD, 3D rendering, and tools for creating customer proposals, you should absolutely pick Pro Landscape Home. This software is suitable for architects as well as certain homeowners who wish to design landscapes.
Pro Landscape Home is a versatile mobile app that anyone may use on their Apple, Android, or Amazon device. The features are nearly identical to those in the professional version, save for the ability to change hardscapes, create customer proposals, and work with 3D files.
The free "lite" version of Pro Landscape, as well as the free and downloadable Companion App for iOS and Android, are all features that you can surely optimize. Notably, this is only free to individuals who have previously purchased the PRO Landscape version.
Additional features to consider improving include the capacity to create photo imaging and CAD designs, an object picture library, a plant database, and a lookup feature for "Find a Professional."
More individuals prefer to use this software because it accelerates the design process and ensures that everything runs smoothly. Additionally, it supplies the plants and accessories necessary to complete the design.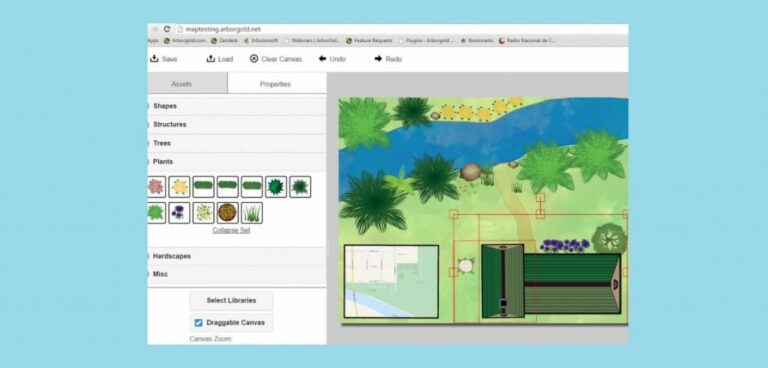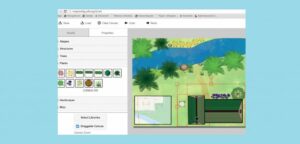 Have you ever heard of Arbogold software? If you are a person who designs homes on a regular basis, you are likely familiar with the software. Yes, Arbogold is quite good for creating many aspects of the Home, most notably the landscape.
Arbogold is a comprehensive customer relationship management, task scheduling, and company management solution for certain service-based businesses. In addition, it recently launched a free online landscape design tool for professionals and homeowners alike. They will be able to create and save the design in this instance. Significantly, this software is suitable for professionals, particularly when it comes to itemizing landscape ideas.
Arbogold's portfolio includes job site illustrations, a plant, lighting, and hardscape library, photo imports, geo-satellite imagery, and freehand plants.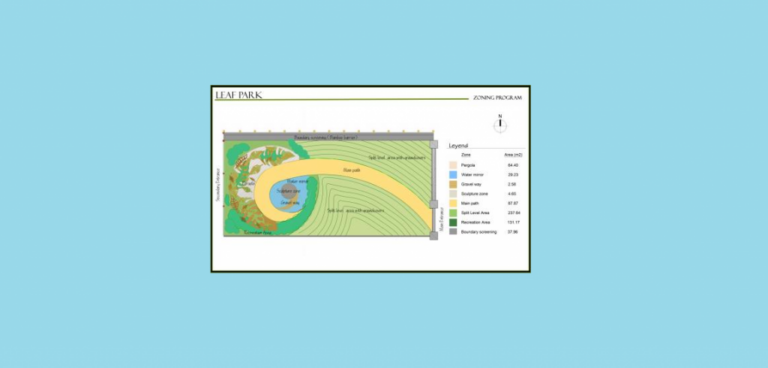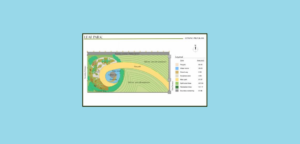 This software, which was created as free software, has a lot more to offer. Every 90 days, it releases a beta version, collects input, refreshes the features, and fixes bugs. Additionally, it includes a landscaping design plugin for the 3D modeling software Rhino. Thus, architects can create 3D graphics and virtual tours that closely match the surrounding landscape. Additionally, there are plant, tree, and urban furniture libraries available.
Certain features are immediately available after downloading the software. For example, the plant species and database, the freedom landscape modeling, the virtual tour maker, the editing tool, and the support for AutoCAD files are all included.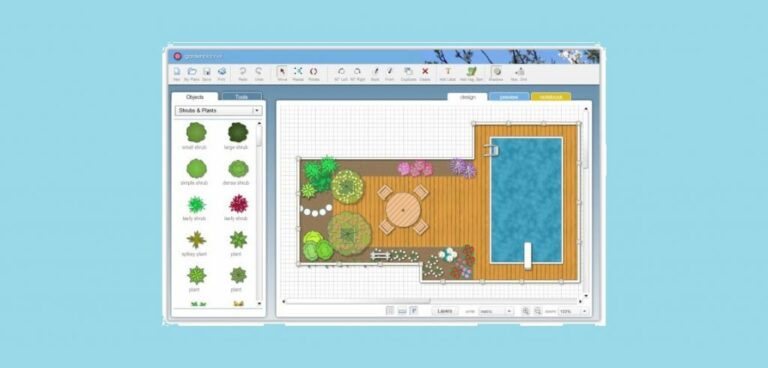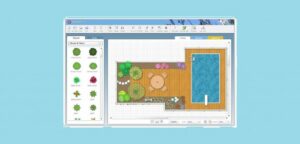 Garden Planner can now be considered as an easy-to-use garden and landscape design software. There is more to offer, including a drag-and-drop interface to assist users in organizing the visual elements utilized in the design.
More users report that Garden Planner is extremely adaptable and supports 3D virtual tours, allowing you to visualize how beautiful your landscape will be in reality. Additionally, Garden Planner offers a free license to charities, non-profit organizations, and schools. In a nutshell, this software is good for professionals as well as students.
At least four key features facilitate operation: a library of plant and item symbols, a drag-and-drop interface, the ability to create garden notes, and free future updates. If you want to use this software to design your landscape, ensure that you maximize all of the features to achieve the greatest effect.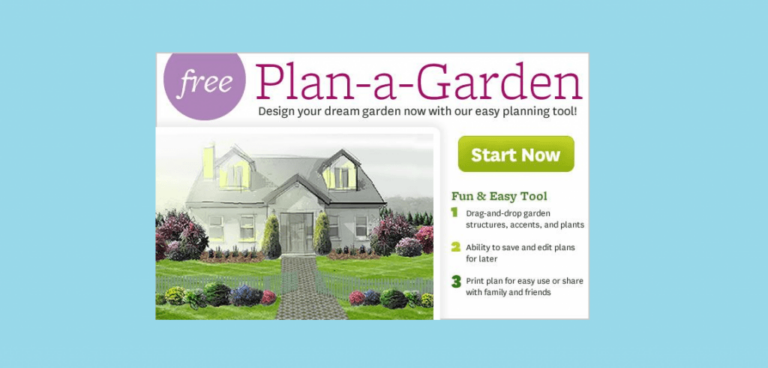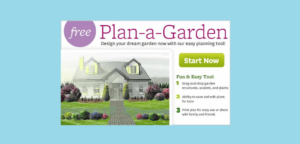 Plan-a-Garden, with its slogan "Better homes and gardens," is one of the greatest landscape design software programs available for online use. It is ideally suited for use by both do-it-yourself home designers and homeowners. It enables consumers to visualize their remodeling plans prior to entrusting them to a professional contractor. In addition, Plan-a-Garden offers a free browser-based app that includes a database of plants and hardscapes.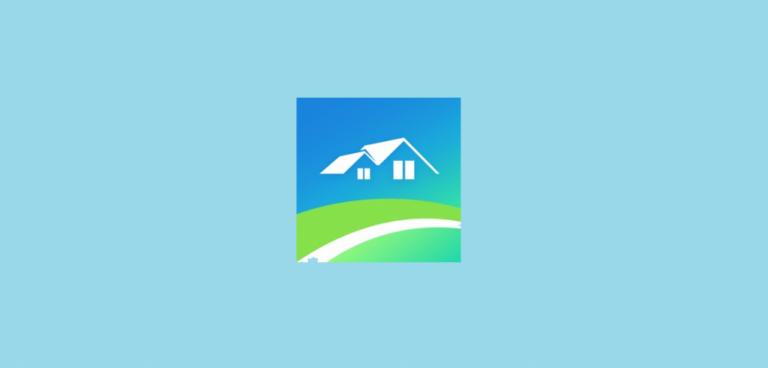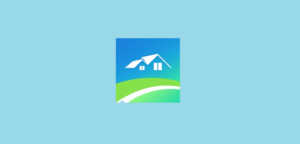 The iScape app is the next noteworthy free landscape design app. Here, It is compatible with both Android and iOS devices, making you effortlessly download and install the software on your iOS app. iScape is a landscape design program that enables homeowners, professionals, and product vendors to create and collaborate on landscape designs.
Using this app enables you to precisely visualize the end result of your landscape design projects before you begin. Well, Several features that aid in the creation of the greatest designs include an intuitive design tool, sharing capabilities, a plant and material database, and inventory availability through iScape partners.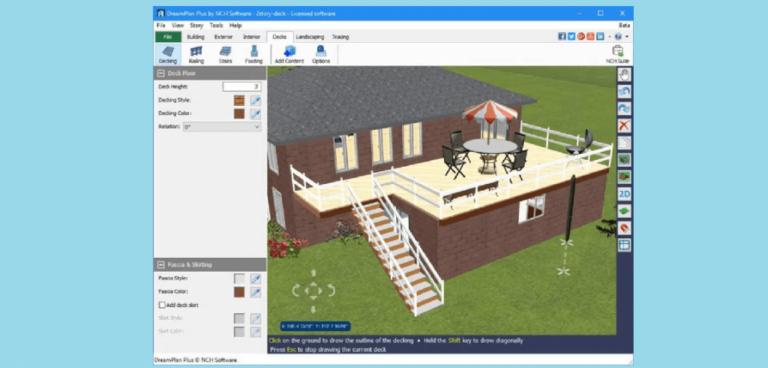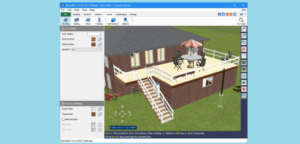 DreamPlan Home Design is another option for free landscape design software. This software enables both professionals and homeowners to visualize the overall design concept prior to beginning the redesign process. It is primarily concerned with assisting with the design of the Home, floor, landscape, and garden, as well as the interior space. As a result, it is asserted that DreamPlan Home Design is applicable to all designs.
Well, As one of the most widely used landscape design programs, DreamPlan Home Design features an intuitive interface that enables users to create designs quickly. As a result, even the most inexperienced user will be able to operate this software effectively and without interruption.
DreamPlan Home Design is completely free for personal use. In other words, the free version is available for non-commercial use. Well, On the other hand, if you intend to use it commercially, for example, to sell the design, the paid version is available.
The app supports both Windows and Mac operating systems and features 3D and 2D rendering. Ensure that you optimize all features to function for you in order to make the best result.
FAQ:-
Is There An App For Landscape Design? 
Well, If you wish to try your hand at designing your own landscape, there is software available to assist you, like Home Outside, iScape, and Landscaper's Companion. Home Outside provides updated services ranging from phone/video consultations with skilled landscape designers to remote completion of entire designs.
How Much Does It Cost To Get A Landscape Design? 
As is the case with the majority of home improvement projects, the purchase price varies significantly depending on the size and scope of the job. Homeowners should budget between $2000 and $8000 for an experienced landscape design tailored to their own property. As a general rule, homeowners spend around 10% of the value of their homes.
What Is A Free App For Landscape Design? 
Several free landscape design apps for Android are recommended, including iScape, Houzz, My Lawn: A Guide to Lawn Care, PRO Landscape Home, and VR Gardens.
How Do You Design A Landscape Garden? 
Generally, I use iScape to design a landscape garden.
Now you can choose the software that is most appropriate for you on a case-by-case basis. Then, create your own ideal Home by making your own design.