Computer-Aided Design (commonly abbreviated as CAD) has become an integral part of the process by which the world advances. CAD lets you design anything from small electronic components to large buildings, dams, and more. So naturally, as the majority of professionals use CAD Softwares to design things, they have become expensive. And, if you're a student or a freelancer, the prospect of purchasing expensive CAD software becomes a pipe dream. However, there is no need to be concerned as we have compiled a list of the 10 best free CAD software that is just as good as the paid versions. So, without further ado, let's check a look at the best free CAD software.
10 Best Free CAD Software
Well, We've compiled a list of the 10 best free CAD software programs available. The list is divided into two kinds: free software and premium software with a student edition. The latter is advantageous if your institution makes use of a particular tool, and you must know as well.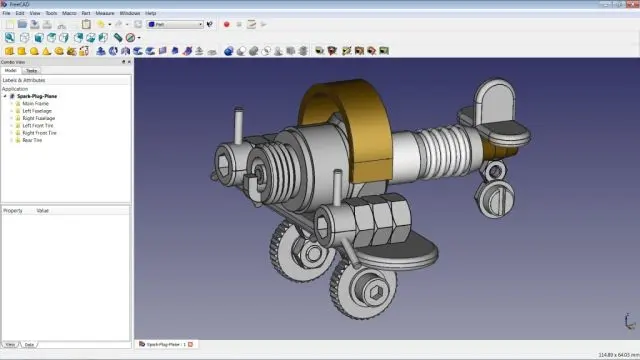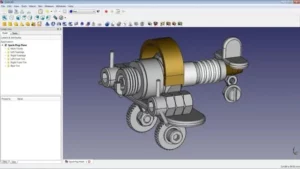 As the name implies, FreeCAD is free and open-source CAD software that is popular with both beginners and professionals. If you are familiar with the fundamentals of CAD modeling, this is the software for you. However, due to FreeCAD's multipurpose behavior and intuitive interface, an educator or programmer can also make the most of it.
Despite being a free tool, FreeCAD's user interface is nearly identical to that of professional CAD software. Additionally, it includes a slew of features. The Parametric Model is probably the most significant feature of FreeCAD. It lets you go back and edit previous actions to achieve the best results. Additionally, the software features a modular architecture, which enables you to install plugins to add the features you require.
Additionally, from the perspective of an advanced user, its ability to be integrated into an app via Python modules makes it quite useful. Further, FreeCAD includes the Robot Simulation module, which enables you to study the movement of robots, as well as a rendering module that allows you to export your project to external renderers. To summarise, FreeCAD is an excellent choice if you're looking for free CAD software for beginners. However, I'd argue that professionals can use it as well, given the tools and features included.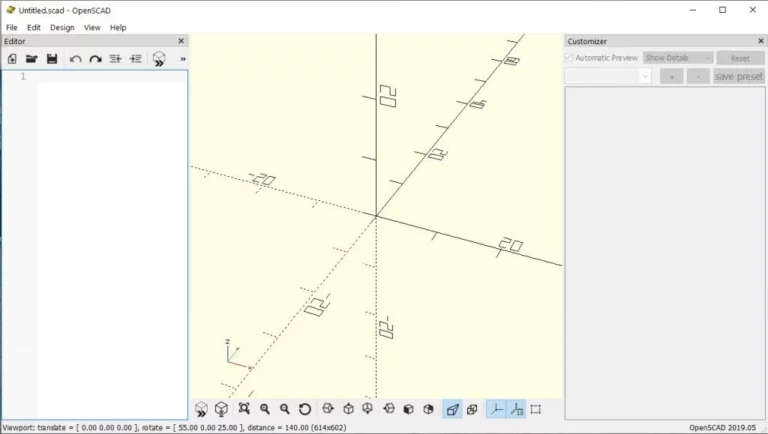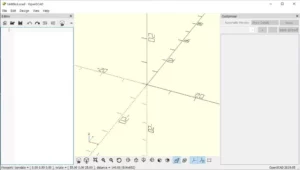 If you are comfortable with the idea of creating 3D CAD objects using textual description language, you may find OpenSCAD to be an effective free CAD software. Well, there are numerous scenarios in which you may require such an interface, particularly if you work in a professional field. When modeling things, you must be as precise as possible, and this is where OpenSCAD shines.
The software includes a comprehensive manual that details the parameters that should be considered when providing descriptions. It offers an impressive amount of documentation, which will prove beneficial in the long run, especially if you are just starting started.
Because the user interface is developer-centric, you can use OpenSCAD if you're comfortable with that. OpenSCAD is compatible with Windows, Linux, and macOS operating systems. Developers find that OpenSCAD is ideal for designing because it eliminates the need for menus and shortcuts in favor of pure code. This does not mean, however, that the software is suitable for beginners. This is not for those who are just starting started with CAD.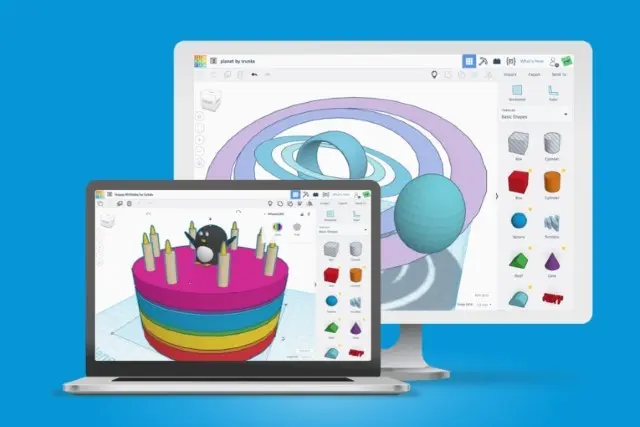 Assume you're visiting a friend and receive a call to design a simple 3D model. While your friend's PC does not contain any CAD software, you do have access to a fast internet connection. In such cases, Tinkercad provides a solution. It is a web-based solution for creating 3D digital designs. The best thing about Tinkercad is that it requires no prior experience and is completely free to use.
The program lacks some of the features found in other CAD software. However, if you're looking for a simple platform for designing models, particularly for 3D printing, Tinkercard is the best option available. Additionally, Tinkercard is a member of the Autodesk family, which means it supports a variety of integrations and file formats.
What I love most about Tinkercad is how it engages children in learning about computer-aided things. While this may not seem like an enticing prospect for young audiences, the lectures are a lot of fun. There is a great lot to learn here. You can learn about 3D design, electronics design, and programming blocks, among other things. Additionally, there are tutorials demonstrating how to create Minecraft models.
There is a gallery where you can view and share the work of other users. Tinkercad integrates with 3D printing services, supports HTML5, and includes a robust geometry library. Tinkercad is an excellent online platform for learning about computer-aided design (CAD), and it is the ideal CAD software for 3D printing, even more so when the service is free.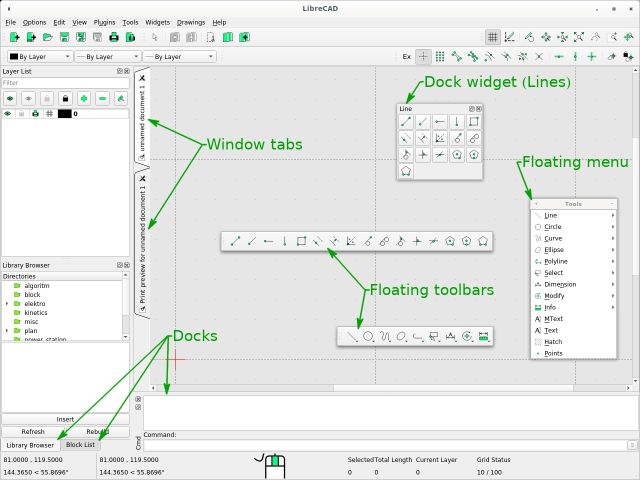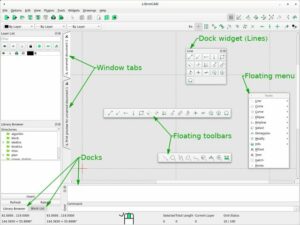 In contrast to the other CAD software on this list, LibreCAD is two-dimensional modeling software for Windows, macOS, and Linux. It is free and open-source CAD software that can be used for both personal and commercial purposes. In addition, LibreCAD makes use of several libraries from BRL-CAD, another CAD Software.
It offers an interactive geometry design, ray-tracing rendering and analysis, and a benchmark suite. You can create geometric 2D designs, circuit boards, and mathematical figures, among other things, through a highly customizable interface. Additionally, it supports the DWG and DWF file formats, allowing you to easily import projects saved in AutoCAD or other CAD applications.
Additionally, you can export your two-dimensional design in the DXF, SVG, and PDF formats. LibreCAD also supports plugins, which means that advanced tools can be added simply by installing a third-party plugin. If you're looking for free CAD software that's suitable for beginners interested in 2D modeling, LibreCAD is the best option.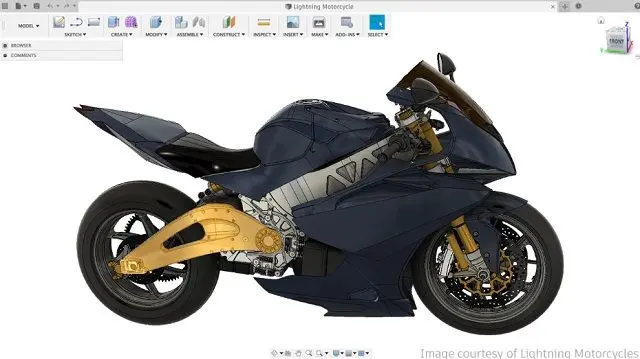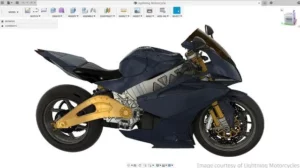 Fusion 360 is a CAD software program developed by Autodesk. It is provided for free to make computer-aided designing accessible to students, creators, and even casual hobbyists. As such, it's one of the best educational apps available. Fusion 360 places a premium on conceptual development, making it an excellent tool for learning. You will need to learn the basics of 3D Design & Modeling, Simulation, and Generative Design, among others.
The best part of Fusion 360 is that you can complete all tasks in one location. You can create three-dimensional designs, render complex mechanical structures, create custom toolpaths, run simulations, and collaborate via the cloud, among other things.
Additionally, if your project grows in scope in the future, you can seamlessly move it to CAM or CAE software. That is incredible, isn't it? Apart from that, you can also use a single platform to combine design elements from multiple projects, create a prototype, and even manufacture.
That is the best part of an Autodesk-powered program. Overall, Fusion 360 is one of the best free CAD software programs available, and if you are new to this field, this tool will serve as your guide.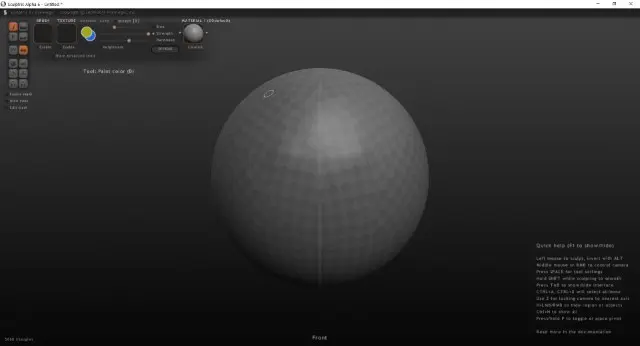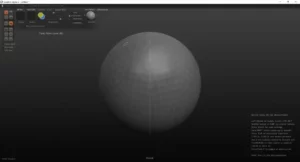 ZBrushCoreMini is another free CAD software program that specializes in 3D Sculpting and Modeling. It is manufactured by Pixologic, a market leader in the industry. Well, The tool has a professional User Interface and can be learned in a short period of time by anyone who understands the basics of creative designing.
Numerous features are included that are extremely beneficial when it comes to designing. For example, both ZBrush and standard-level navigation are supported.
ZBrushCoreMini also offers plugins, which allow you to extend the features and productivity of the support. Additionally, there are some sculpting and design-related features available on the official website. This CAD software is compatible with macOS and Windows systems that have at least 1 GB of RAM.
Sculptris's other notable features include the GoZ button, which lets you export your mesh to ZBrush, dynamic tessellation, an immersive interface, and projection painting. To summarise, if you're looking for free CAD software for beginners, ZBrushCoreMini is an excellent choice. Additionally, it is capable of 3D printing fairly well.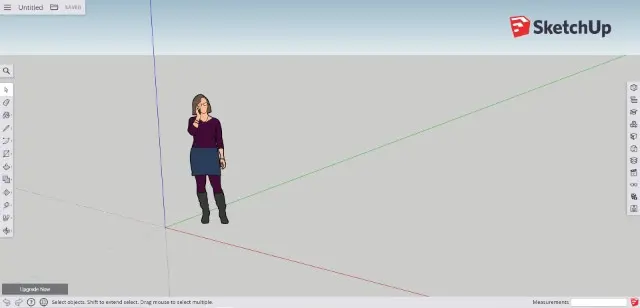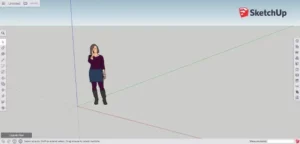 SketchUp is a professional-grade 3D modeling software that is used in the design of industries, including interior design, architecture, engineering, and video game development. As you might imagine, SketchUp is a paid application, but it does include a free tier for personal users and students. Unfortunately, however, the free service is only available via the company's web platform.
You can design three-dimensional models, render them, and save your project in the DWG format. One notable addition to SketchUp is its open-source model assembly library and 3D Warehouse, a sizable collection of 3D models uploaded by other users.
Additionally, because this is a Ruby-based tool, extension support is included. SketchUp's Extension Warehouse is a critical feature for those seeking increased productivity. Additionally, if you want to use the native app, you can check a 30-day trial of SketchUp Pro. Thus, there is ample time to check it prior to purchase.
In general, SketchUp's free web-based version is an excellent tool for both beginners and professionals. If Tinkercard proves to be too basic for your needs, Sketchup is the ideal replacement, as it offers advanced tools without many restrictions on the web.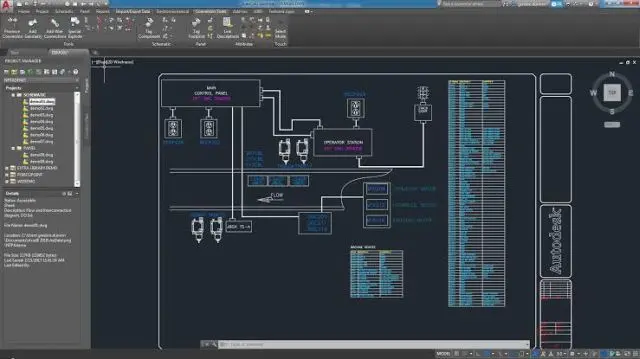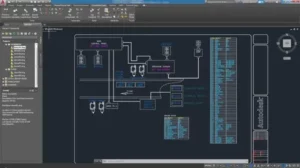 AutoCAD requires little introduction when it comes to 3D modeling, as it has been an industry standard for many years. Although it is a premium program, you can obtain a one-year student license for free. If you were unaware, AutoCAD is also part of the Autodesk family, and it is prohibitively expensive for students. However, the company recognizes that if students are unable to use AutoCAD, they will be unable to learn it. And this will have a negative effect on future sales as those students graduate and become professionals.
AutoCAD's student edition includes all of the software's features. When compared to AutoCAD's $200-per-month subscription plan, this student version is truly exceptional. For example, you can create complex assemblies and a variety of metal designs in the program and simulate them. In addition, AutoCAD boasts an incredible array of advanced tools and palettes.
Additionally, AutoCAD includes a sizable amount of documentation that can be used to familiarise yourself with the tool's basic and advanced features. Therefore, if you are a student, I strongly advise you to download AutoCAD, which is completely free and includes a plethora of features.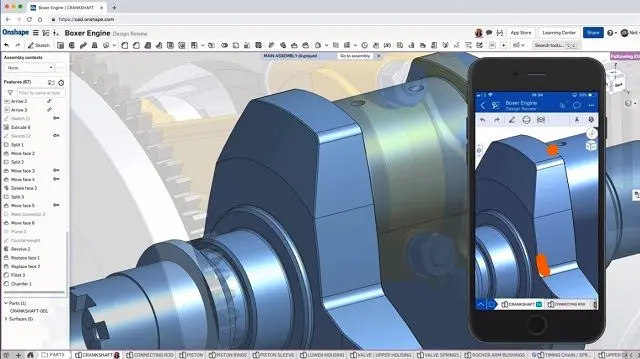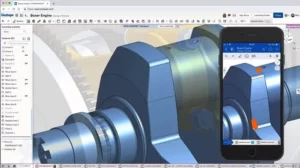 Onshape is a cutting-edge CAD application that is renowned for its outstanding design repository and assemblies. It is a cloud-based design platform, in contrast to other software programs that are standalone desktop applications. You can use a browser to create complex solid and surface models without fear of losing your design progress.
As Onshape is a web-based platform, all of your actions are automatically saved to the cloud, protecting you from data loss. Loss of design progress is a significant concern in computer-aided design systems as your project grows larger over time. Apart from that, Onshape includes three primary design tools: components, assemblies, and drawings.
From its unique design of architecture designs, you can create highly structured and detailed assemblies. Additionally, you can easily import DWG, DW, or DXF files for drawing purposes if you previously worked with Autodesk.
You're probably thinking that, as Onshape is a premium, and an expensive, piece of software, why are we recommending it? However, students, educators, and hobbyists can download the software completely free of cost. Therefore, what else do you require? Capable cloud-based design software that includes all of the necessary modern tools. Onshape is, in some ways, one of the best free CAD software available right now.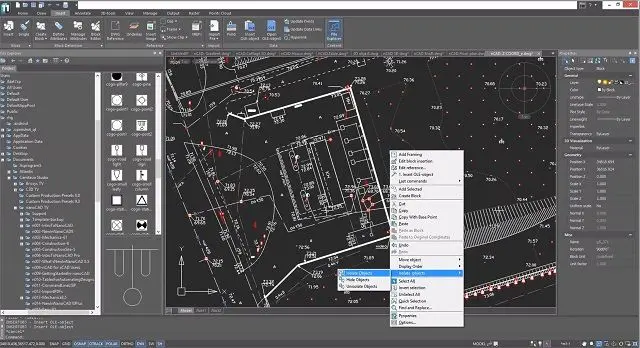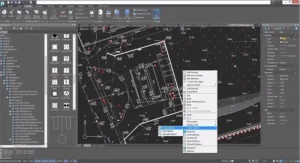 While nanoCAD is not completely free, it is significantly less expensive than its competitors. And it is for this reason that I have included it on this list. It is a low-cost CAD software package that offers advanced tools for drawing and designing in 2D and 3D.
Whichever industry you work in – architecture, manufacturing, or mechanical engineering – this tool offers all the necessary drafting and drawing extensions. The best part of nanoCAD is that it fully supports the DWG file format. Therefore, if you decide to relocate your project in the future, this feature will protect you.
Additionally, nanoCAD includes several end-user APIs for automating complex CAD designs. As a result, it can benefit businesses that create similar products on a regular basis without having to go through the arduous drafting phase.
Additionally, nanoCAD is a standalone application. As a result, those who prefer to work with desktop programs will appreciate the program's appearance and classic toolbar design. To summarise, if you're willing to pay a one-time fee of $180 rather than a monthly or annual subscription, nanoCAD is an excellent choice.
FAQ:
Is There A Free AutoCAD Program? 
There is a lot of free CAD software available, as evidenced by this list. Additionally, if you're looking specifically at AutoCAD, that software is also available for free to students. Therefore, if you have a valid student email address, you can immediately begin using AutoCAD for free.
Is FreeCAD Really Free? 
Yes, The FreeCAD is a completely free CAD Software that is extremely powerful and feature-rich, which is why it is also our top choice for this list. In addition, the software includes support for plugins and more, all of which are completely free.
Is There A Less Expensive Alternative To AutoCAD? 
The AutoCAD is the industry standard for CAD software, but at $200 per month, it is prohibitively expensive. However, we have covered a lot of affordable and even free AutoCAD alternatives on this list, including FreeCAD. Additionally, students can use AutoCAD for free.
Use These 10 Best Free CAD Apps To Create 3D Works Of Art.
These are the free CAD software available for creating 2D or 3D parametric models. I've attempted to include both simple-to-use and approachable CAD software as well as some pro tools that may require some learning. In addition, numerous software packages offer affordable student versions, which should be a boon to students. Having said that, if you believe we missed any excellent CAD software, please let us know in the comments section below.