The smartphone is an integral component of our daily lives. One can do everything on their mobile device. Everything is possible using our smartphones, from banking to texting. So what happens if your smartphone is lost? Modern smartphones include a tracking feature that makes it easy to follow a phone, so there is no need for concern.
In 2022, tracking tools will be available to everyone, regardless of their phone. So whether it's an Android or iOS device, your phone will include a tracking feature that allows you to locate it if you lose it. AirTags may be a realistic solution for iOS users, but what about Android users?
How to Track Cell Phone in 2022: Android / iOS
Easy Ways to Track Your Lost Android Phone: In this guide, I will be discussing some of the most common ways to Track Lost Mobile.
1. Tracking An Android Phone
If you're using an Android phone, the Find My Device feature makes it simple to locate it. Find My Device is a Google feature that allows users to locate their misplaced phones easily. The service is compatible with Android phones.
This functionality is immediately enabled if you have signed in with Google Account on your Android phone.
Google Find My Device allows you to locate and lock your device easily. This feature displays your phone's location. In addition, it displays the SIM your device is using and its charge status. Find My Device also allows you to view the IMEI number of your smartphone.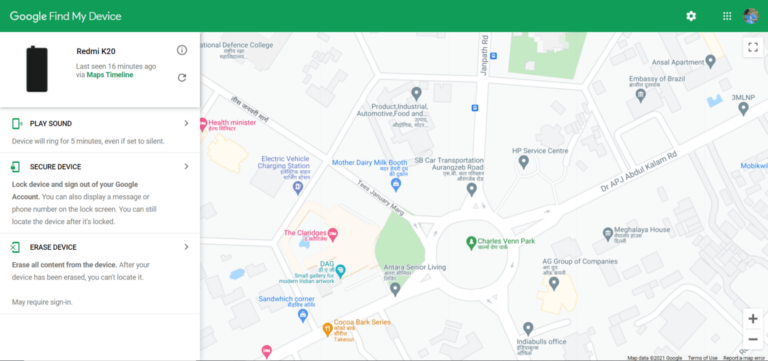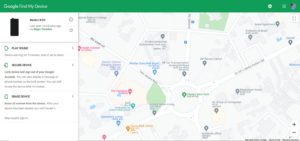 You can play it on your phone if you cannot find the sound. This feature can be beneficial if you lose your phone in the office, a café, or another location. You may locate it by playing the sound on your phone.
What else may it be used for? For example, if you have accidentally left your smartphone unlocked, you can lock it.
It locks the device and logs you out of your Google Account. Additionally, it is possible to display a message on the lock screen.
You can still track it even after logging out of your Google account.
You can use this option if you cannot locate your phone and wish to delete its data.
However, this option will erase all of your phone's data and log you out of the device, so you may no longer be able to trace it.
This feature is simple to use. Ensure that your Android smartphone is signed with your Google account. On your PC, navigate to Find My Device website, and ensure that you're signed in with the Google Account on your mobile device. You will be able to monitor your phone via computer. This functionality functions nicely on both Android smartphones and Android tablets.
2. Tracking An iPhone
Like Android's Find My Device feature, iOS's Find My app allows you to locate any misplaced Apple devices. However, this capability is compatible with all Apple devices, not only the iPhone.
Find My App is available via iCloud. This function allows users to determine the position of their phone. Additionally, one can play audio on their lost smartphone. Furthermore, you can show a message and activate Lost Mode if your phone is missing. Finally, you can leave a text message and phone number on your missing device.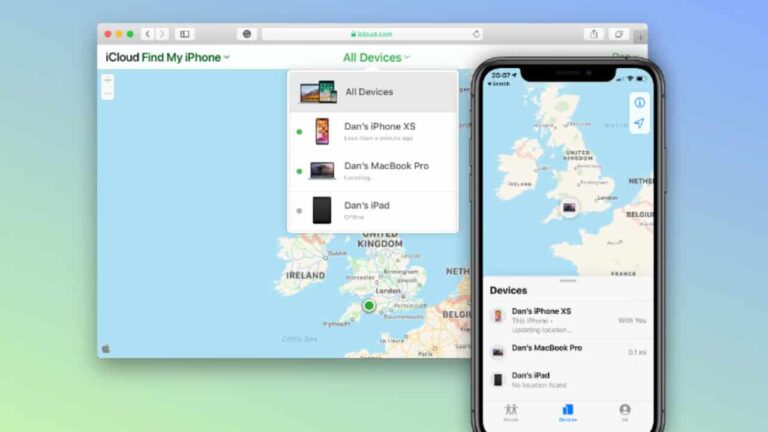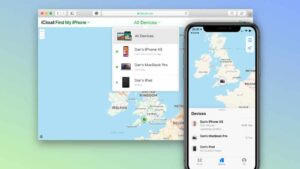 If you cannot locate your phone, the capability enables you to delete its contents.
You can set the activation lock, which prevents anyone from accessing your phone unless they log in with the registered Apple ID.
This feature allows you to locate your phone using the network of neighboring Apple devices. To use this function, launch the Find My app on your computer. You'll be prompted to sign in by using your iPhone-registered Apple ID. Once completed, you will be able to Track Lost Mobile and safeguard your phone.
3. Tracking Your Phone Using IMEI
How to track lost mobile with IMEI number: Through IMEI, you may also Track Lost Mobile. You will need your phone's IMEI number to monitor your phone using IMEI. If you know your phone's IMEI, you can call the police or a cybersecurity firm to have it tracked. Alternatively, you can always visit the GOI portal to file a report about your stolen cell phone.
4. Best Phone Tracker Apps
If the techniques above do not work, you might try various lost phone tracker free or free phone tracker apps. These trackers can help you locate your lost phone in the most accurate locations.
ALSO SEE: Setup Hey Google Open Assistant Settings
Family Locator by Life360
mSpy
Glympse
Where's My Droid
FAQs
Can I Track A Phone If I Have Lost It?
If you lose your phone, you can locate it. This article describes how easy it is to Track Lost Mobile phone.
Are There Apps To Track A Phone?
Other apps allow you to Track Lost Mobile, but you should pick the Find My Device app for Android and the Find My app for iOS.
Is It Possible To Track The Phone Through IMEI?
Yes, it is possible to track a phone using its IMEI number. If you know your phone's IMEI number, you can call the police or cybersecurity experts for assistance in tracking your phone.
Final Words
That is how you can Track Lost Mobile. I hope it wasn't too tough to locate a misplaced phone. Just remember to maintain your composure if you lose your phone. Your local police department can provide legal assistance. Now that you know all the great ways to trace a cell phone number, I advise you to try it out immediately with the desired number.