While Cat Pokemon and Dog Pokemon are nicer, our scaly companions are also popular among Pokemon fans. Maybe it's their ominous appearance or how they move, but these Snake Pokemon are truly great.
I am sure most of us prefer cute cats and dogs, but why not show some love for snake Pokémon? Whether it's their long bodies, scales, fangs, or slithery ways of attacking in battle, snake Pokémon are just plain awesome. The following are my top picks for snake Pokémon that have no hands or feet but deserve two thumbs up.
The following is a ranking of the best snake and snake-like pokemon.
15 Best Snake Pokemon – Snake-Like Pokemon Ranked
List of Snake Pokemon names: There is a bunch of different Snake Pokémon out there. These are the 15 most notable. The list is going to contain a total of the best Snake Pokémon. They will be ranked based on how awesome and relevant they are for the franchise.
1. Seviper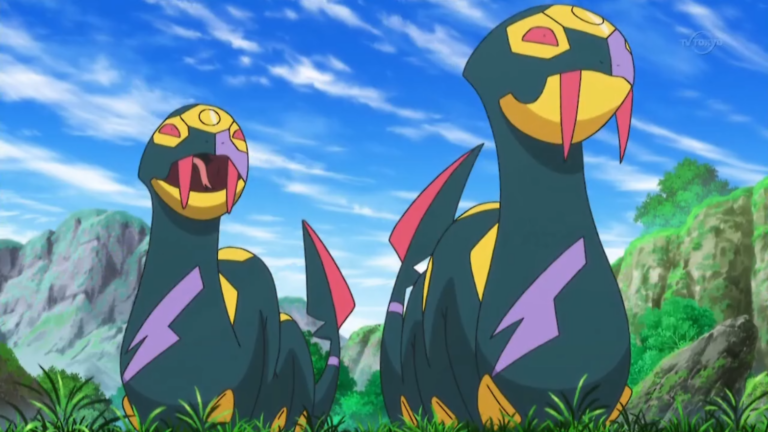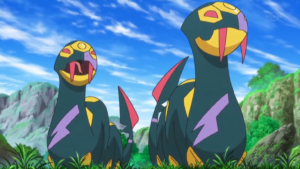 Lets talk about the best Snake Pokemon or Snake-Like Pokémon From Every Game (Ranked). Seviper does not evolve from or into any other Pokémon, but it is still a cool Pokémon. This dark-colored snake means business, mainly if a Zangoose is nearby! Jessie, from Team Rocket, had a Seviper throughout the series.
Wring Out is the final ability Seviper learns at level 46. This Normal-type move becomes more powerful as your opponent's remaining HP decreases. It can do a maximum of 121 points of damage.
2. Steelix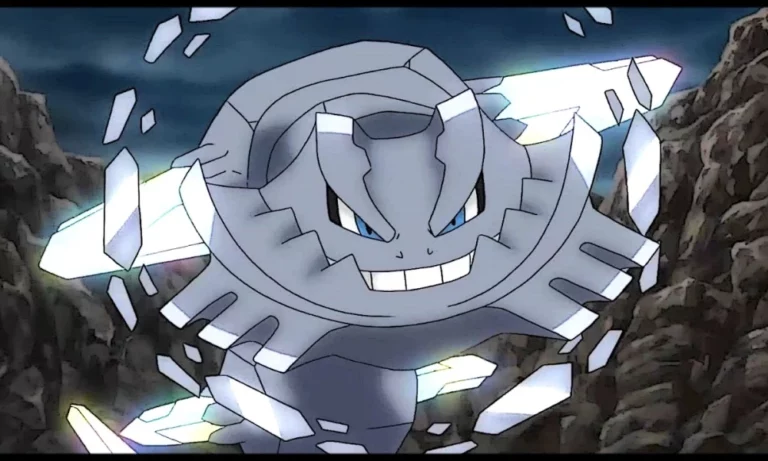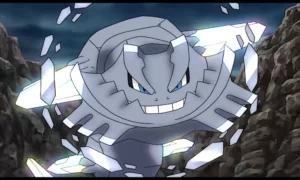 Steelix is Onix's developed version, so let's introduce it! When Onix is given a Metal Coat and traded to a different trainer, it quickly evolves into Steelix. Of course, like the Huntail system, it is best to trade with someone you can trust.
Steelix and Onix appear nearly identical, but Steelix has a sharper edge and a metallic finish.
Towards the end of this Pokémon's moves are several powerful attacks. You should evaluate the movesets of Onix and Steelix before evolving them irresponsibly and missing out on some of Onix's moves.
3. Ekans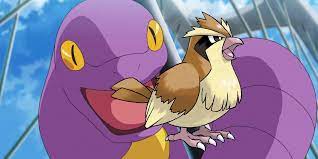 We begin this section with Ekans! Ekans is a snake-type Pokémon introduced in Generation I. Kids who watched the anime probably learned more about Arbok, the developed form of Ekans. At level 22, Ekans evolves into a Poison-type Pokémon.
Before developing, Ekans are capable of learning a variety of Poison- and Normal-type moves. In more recent Pokémon video games, this Pokémon may also learn the Ice-type move Haze at level 16.
Poison Jab, one of Ekan's more powerful techniques, has a 30% chance to poison your opponent's Pokémon if it strikes. Given its appearance, Ekan is also a relatively simple Pokémon to draw.
4. Arbok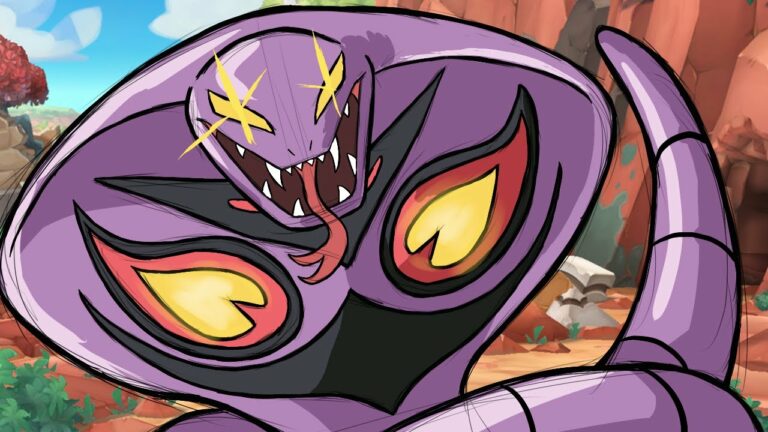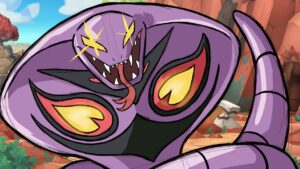 If we talk about the popular purple Snake Pokemon, Jessie and Arbok, another member of Team Rocket's Pokémon, did not always see eye to eye (primarily because her Arbok was far too nice and liked trying to bind their team with his tail), but they were a formidable duo. Ekans develops into Arbok at level 22, which occurs quite early in the anime version.
If you decide to obtain an Arbok, you'll be pleased to hear that it can learn the Ice-type move Haze and learns Crunch upon evolution.
5. Zygarde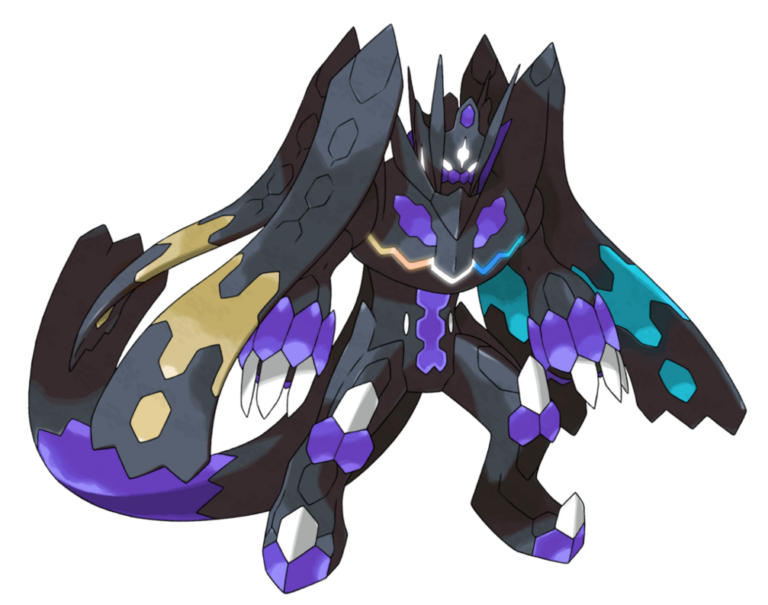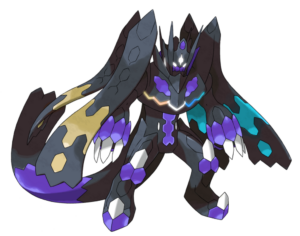 Zygarde, a Generation VI Legendary Pokémon, is not a snake but has snake-like characteristics.
This green snake Pokemon is renowned for its ability to transform into three distinct forms. This essay focuses on the snake-like form seen in Pokémon X and Y's 50% form.
Zygarde is a Pokémon with an unusual design. Although they are Dragon/Flying Pokémon, they look like something from Ben 10. A great deal of green and black, with structures that appear both organic and artificial. Additionally, Zygarde is composed of Cores and Cells, which create their body and allow them to transform.
6. Serperior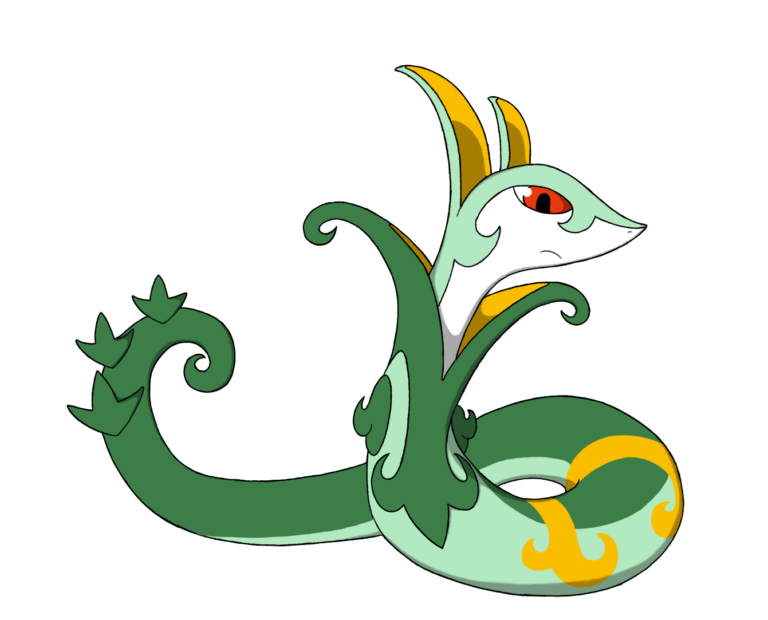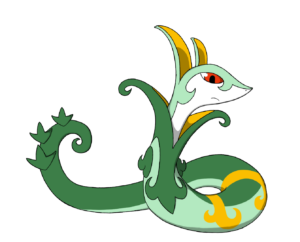 Serperior is ranked number one among all snake Pokémon. This graceful snake Pokémon is the final evolution of Snivy, having evolved at level 36 from Servine.
They are Grass-type Pokémon with a snake-like appearance. However, their design makes them appear more like snake royalty than a regular serpent.
Your Serperior will learn Coil, a Poison-type move, as its first move. Then, this attack is unlocked at level 38, just two levels after Servine has evolved into Serperior.
Leaf Storm, a Grass-type special attack with 130 base power, is the final move Serperior will learn as it levels up. If you properly train your Pokémon, your opponent won't be able to survive that final strike.
7. Huntail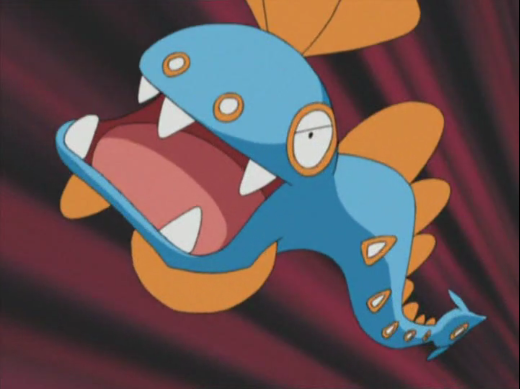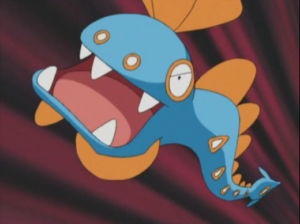 Huntail is, for all intents and purposes, a sea snake. After their release, the difficulty of obtaining a Huntail contributed to their immense popularity.
First, you must arrange a trade with a willing party. Second, they must have a Clamperl available for exchange. Third, the Clamperl must have a Deep Sea Tooth for anything to occur.
Alterability is another intriguing aspect of this particular development cycle. If the Clamperl being exchanged has a Deep Sea Scale instead of a Tooth, it will evolve into Gorebyss, a pink, slimmer form of Huntail.
8. Dratini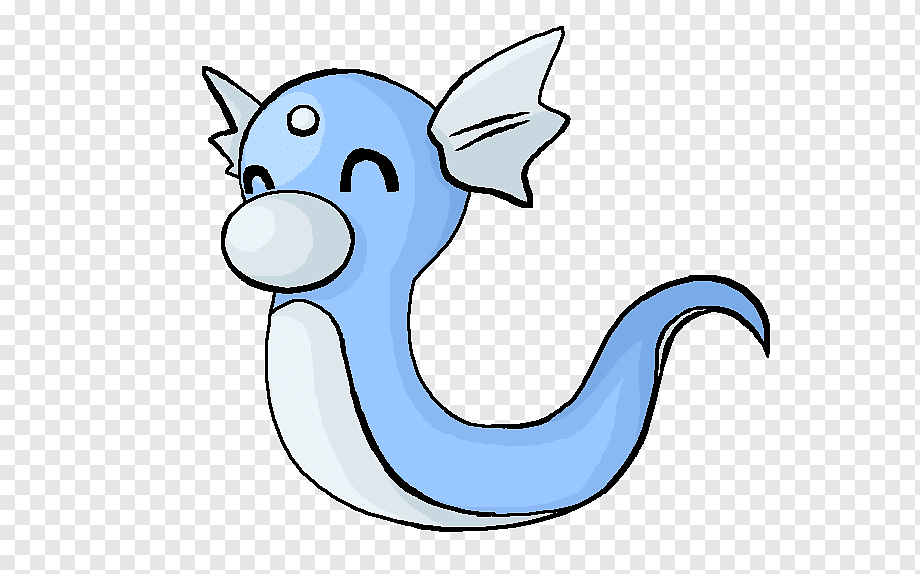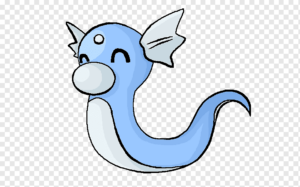 Dratini is the type of Pokémon that you will do anything to capture. This little blue serpentine water dragon may be adorable now but will grow considerably larger in time.
This blue Snake Pokemon is a Dragon-type Pokémon that evolves at level 30 and again at level 55. Thus, it takes a great deal of effort to raise this child.
One of the best moves a Dratini may learn appears shortly before it evolves. They will be able to learn Dragon Tail at level 28. This incredibly physical strike will serve you well in the future.
9. Rayquaza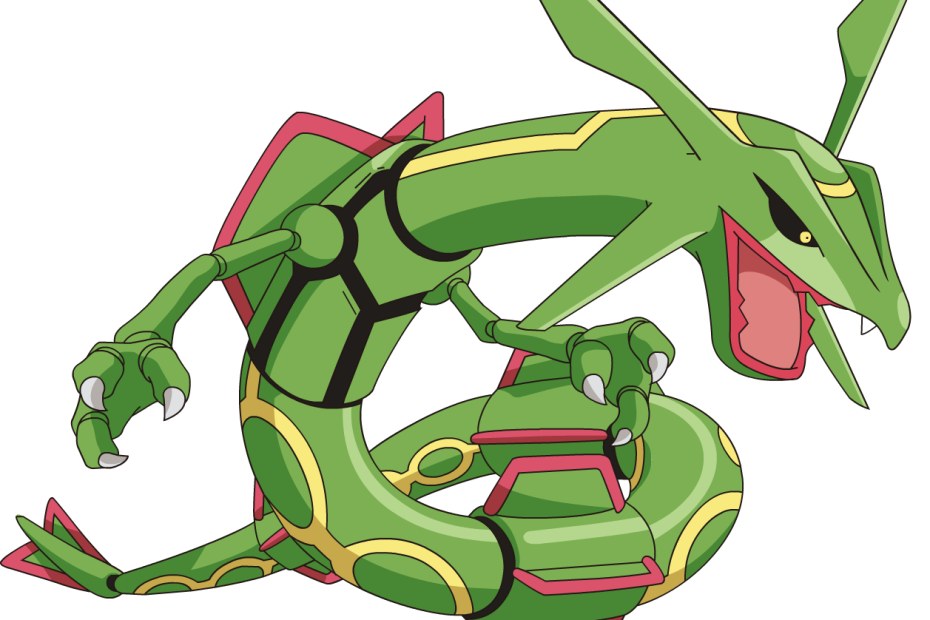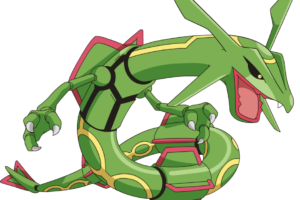 Another Legendary Pokémon has been added to the list. this cute Snake Pokémon of all time was the main character of Pokémon Emerald.
Several factors contribute to the fact that they are lower on the list. First, unlike many other Legendary Pokémon, Rayquaza has a somewhat negative reputation due to its media appearances. In addition, they have a hybrid appearance that appears to merge serpents, machinery, and dragons.
Although this Pokémon appears to be a villain, if you play Emerald, you will have the opportunity to face it and stop it from rampaging.
They are extremely powerful Pokémon, serving as the trainer of Kyogre and Groudon and being able to battle against Deoxys.
10. Onix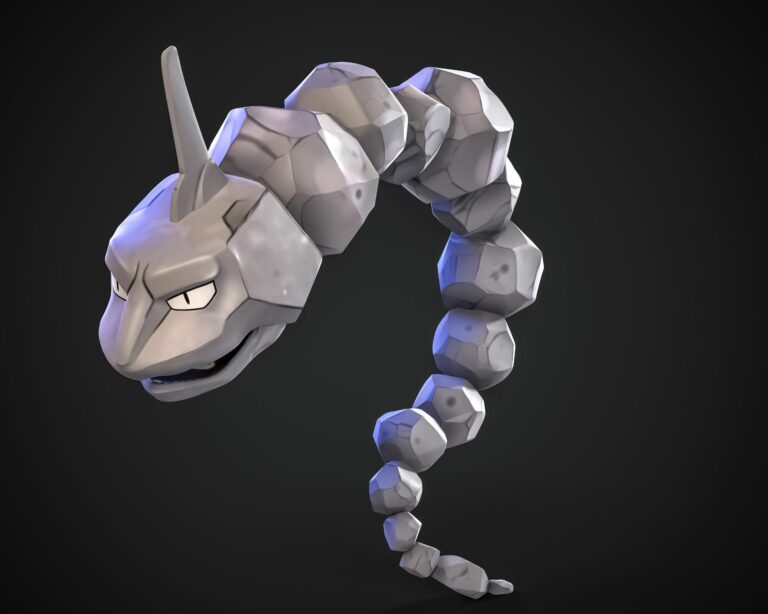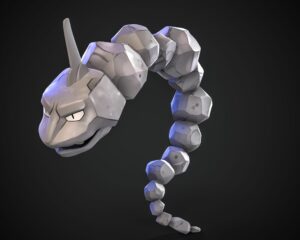 If we talk about the best rock Snake Pokemon in the series, Onix emerged from the ground in Generation I via a tunnel. It has received much screen time over the years because it has been the preferred Pokémon of numerous trainers. Throughout the series, Brock was accompanied by a notably amicable Onix.
The serpentine body of the Rock/Ground Pokémon Onix is composed of huge rocks. They have only one form of evolution, which did not exist when Onix was first introduced. As for attacks, the majority are physical and designed to cause pain to the target.
11. Milotic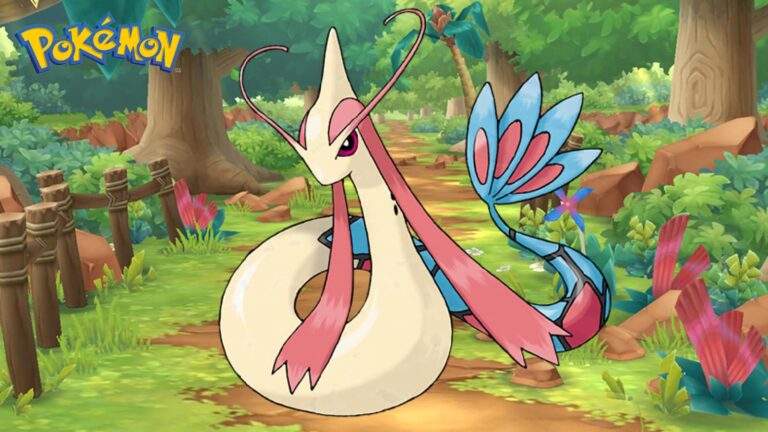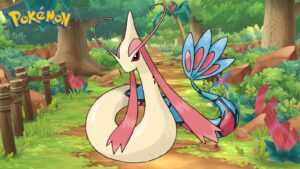 Milotic is an aquatic snake-dragon that evolved from Feebas during Generation III. If you're playing a Generation V or later game, you'll need to make sure Feebas's Beauty stat is high enough to evolve it. For older games, Feebas can be traded while holding a Prism Scale. It demonstrates a pattern.
Milotic possesses a variety of move types, including Dragon and Water. However, coil, a Poison-type move that emerges at level 48, is the move that stands out.
12. Servine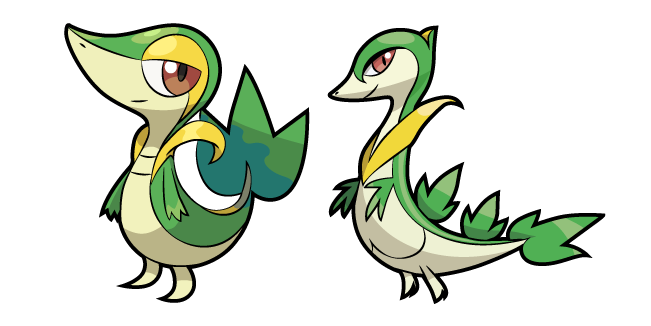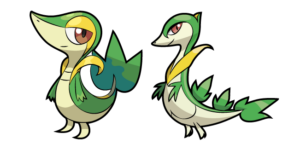 Servine is a Grass-type Pokémon that may not initially resemble a snake, but its evolved version, Serperior, certainly does.
It retains certain serpentine characteristics, including a long body and neck, a rounded skull, and a pointed snout. The Pokédex also refers to them as "Snake Pokémon," so there's something.
After Servine evolves from Snivy at level 17, the next evolution will only occur at level 36. Between these two evolution stages, Servine can learn a variety of talents, including various Grass-type moves. The single exception is the Normal-type move Slam.
13. Gyarados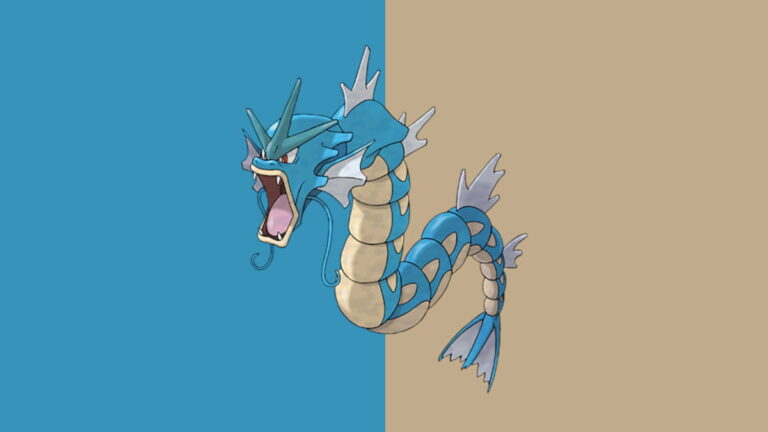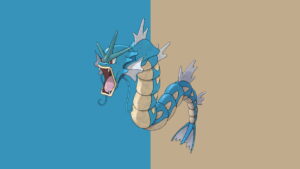 Gyarados rank third on our list of snakes despite being somewhat overpowered and quite popular. As a Water/Flying Pokémon, it is usually amusing to observe this fierce combatant evolve from the constantly spraying Magikarp.
The move with the most power is Hyper Beam, which Gyarados can learn at level 52 and has a power of 150.
Another impressive move at level 44 is Hurricane, which can confuse your opponent (if you're playing Generation V).
14. Sandaconda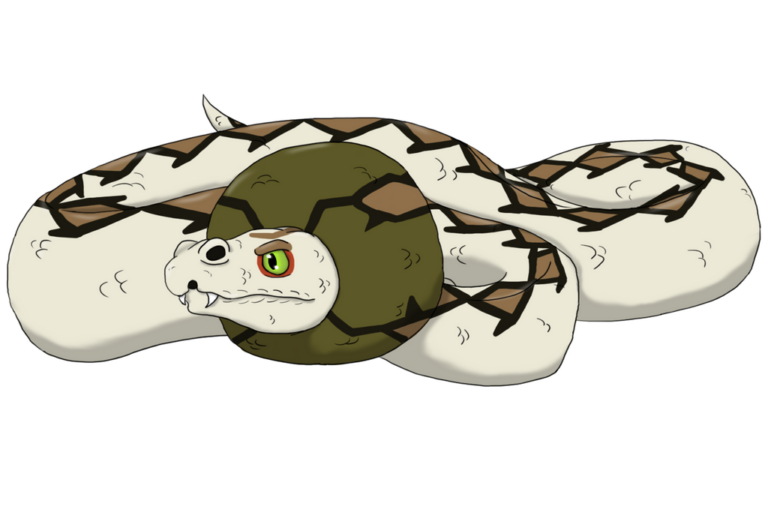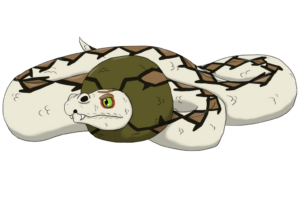 Sandaconda is a somewhat peculiar Pokémon. The origin of their name appears to be "Sand" and "Anaconda," a sort of snake.
When in its second phase, Sandaconda bears the look of a tornado. Sandaconda transforms into Gigantamax Sandaconda and stands on its tail. Their neck pouch also swells, forming a constantly whirling sandstorm.
ALSO SEE: Bear Pokemon
At level 36, this Pokémon develops from Silicobra. Therefore, if it evolves naturally at that level, Sandaconda can only learn three moves without using TMs or HMs. It consists of Slam, Coil, and Sand Tomb.
15. Dragonair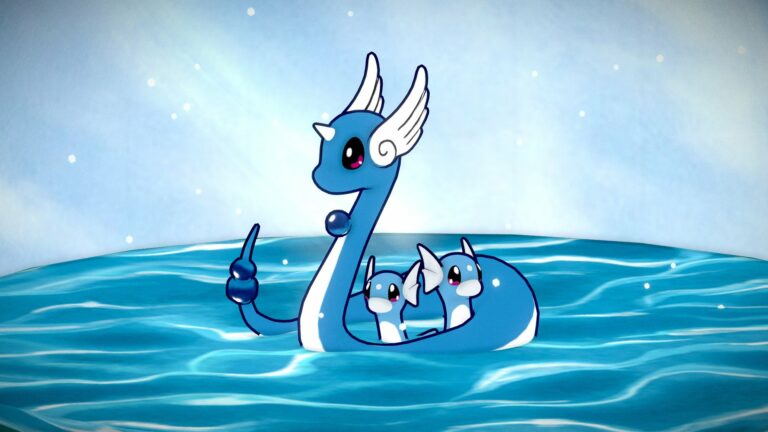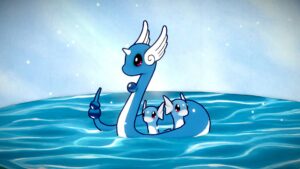 Dragonair, the first evolution of Dratini, mentioned earlier, is no pushover. The only significant difference is that Dragonair has a longer body and a darker shade of blue.
Additionally, bead-like characteristics and wings are on either side of their head. It's a significant change for a second form, and the design is exquisite. Your Dragonair will only learn a single new ability until they evolve again. However, it is a crucial talent for your Pokémon to possess.
It is the Normal-type move Slam, which your Dragonair's final evolution can unleash to devastating effect.