Data is crucial to the analysis of your KPI or Key Performance Indicator. Plugins can be a valuable instrument for analyzing the functioning of webpage data. The top Google Analytics plugin for WordPress can be used for this purpose. There are a variety of Google Analytics plugins available for WordPress websites. We are developing a listicle of WordPress's most useful and best Google Analytics plugins for WordPress out of the available options.
With the best WordPress Google Analytics plugin, you can retrieve thorough reports and identify areas for improvement. In addition, you can acquire a comprehensive understanding and real-time statistics of the visitors landing on your webpage. Here are some of the numerous advantages of Google Analytics WordPress Plugins (2022) that make them essential for your web page's growth.
Excited? So, Let's get started
Benefits of Best Google Analytics Plugin
Advanced tracking features: WordPress Google Analytics plugin provides advanced tracking features. These tracking capabilities include eCommerce tracking, an affiliate link, ad tracking, custom event monitoring, SEO tracking, etc. These advanced tracking features are the crucial KPI to help you evaluate and enhance your webpage's performance.
Track customer journey: The best Google Analytics plugin for WordPress allows you to monitor the entire customer experience. You can determine the source through which he arrived at your webpage. You may monitor the visitor's real-time statistics as he browses your website and merchandise. On your webpage, you can also determine why he made the ultimate purchase selection.
The Best Google Analytics Plugin For WordPress in 2022
1. Google Analytics Plugin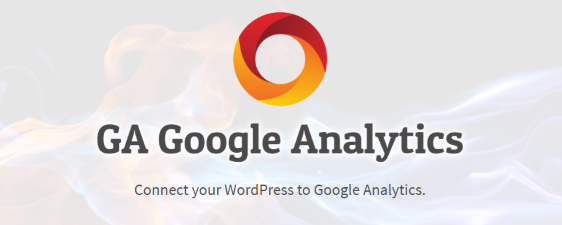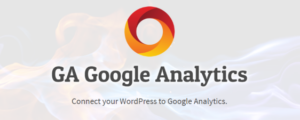 Google Analytics Plugin can track and measure the user's journey from start to finish. This plugin can assist you in understanding the likes and preferences of your visitors, allowing you to make informed decisions. As a result, you can further refine your process to increase your product's sales. In addition, to improve your consumers' buying experience, you can eliminate issues that slow down the process.
This plugin is recommended for use by retailers. They can monitor the performance of particular items and make decisions to maximize performance. The plugin gives a view-to-conversion and view-to-cart ratio so that you may determine the purchasing behavior of your customers. Using the finest Google analytics plugin for WordPress, you may gain access to audience information, including gender, age, interest, devices, and country.
Standout Features:
Ideal for merchants
Audience reports
Handy in optimizing performance and increasing sales
2. ExactMetrics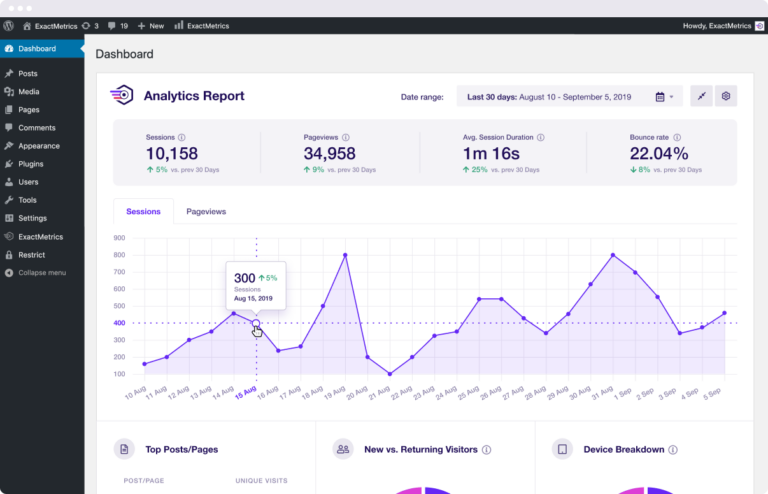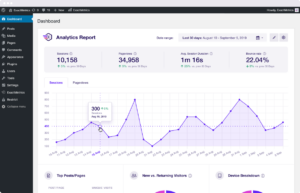 Exact metrics is a simple, powerful, and advanced Google analytics plugin that can help you acquire useful business analytics. ExactMetrics' best feature is that it offers dual tracking features. ExactMetrics allows you to incorporate GA3 and GA4 characteristics into your website. The tracking capabilities of the platform include eCommerce monitoring, form conversion tracking, keyword tracking, affiliate tracking, and ad link tracking, among others.
ExactMetrics retrieves all reports and displays them aesthetically pleasingly on the dashboard panel. On the dashboard, you may track all statistics in a categorized format. This best Google analytics plugin for WordPress also allows you to view the active visitors on your webpage. On ExactMetrics, you can access extensive data and statistics such as SEO scores, categories, and tags. This plugin is the most popular among users, and we strongly advise you to try it.
Standout Features:
Superior tracking capabilities
Dual monitoring
Real-time stats
3. Woopra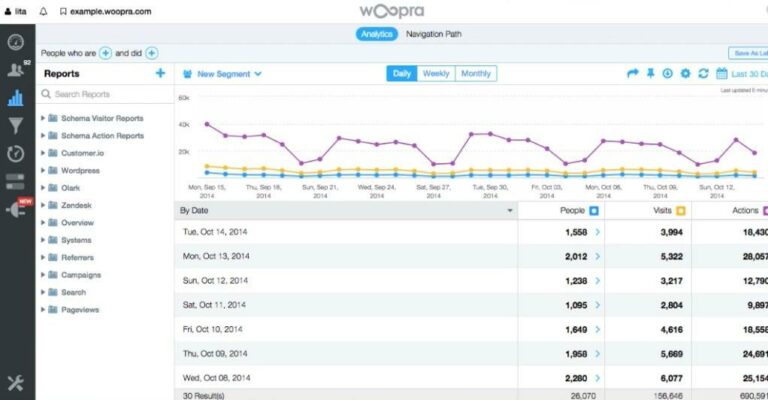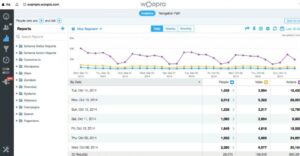 With its two-way data sync automation, Woopra is among the best in the industry. With one-click integrations, you can receive insight into your website's valuable analytical data. Woopra may be integrated with numerous platforms, including Azure, BigQuery, ActiveCampaign, Campaign Monitor, Clickhouse, Google Drive, and Google Ads.
Woopra has responses to all customer-related questions, allowing you to analyze his behavior. From customer journeys to segmentation, Woopra provides you with everything. In addition, Woopra's one-of-a-kind customer journey platform will reveal the factors that led to the ultimate purchase.
You can go further into trend data to identify growth opportunities. Woopra's Retention Reports will assist you in taking the necessary steps to improve the client experience further. Woopra includes built-in triggers that facilitate communication with prospective consumers.
Standout Features:
Customized tracking and more than 50 integrations
Customer journey management system
Built-in triggers
4. Analytify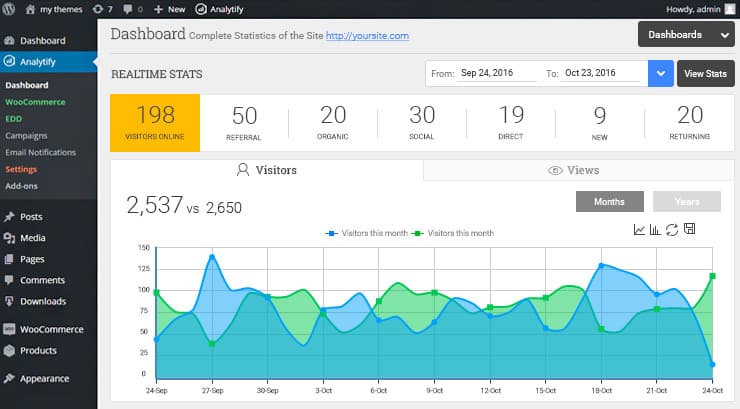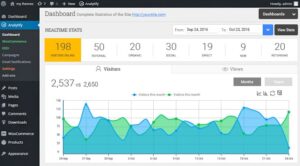 This best Google analytics plugin for WordPress lets you view your website's statistics, including page views, visitors, top pages, and regional data. Without the requirement for a developer, the platform may be readily integrated with your WordPress site. You can integrate your website with Analytify and monitor the dashboard in the back and front.
With the Analytify plugin, tracking vital view page statistics such as bounce rate, average time on the website, views, and users is simple. It is a multilingual plugin you may use to gather statistics and insights about your webpage's performance. The premium edition of this plugin provides access to more valuable features, which we encourage you to test out.
Standout Features:
View page-specific stats
Multilingual plugin
Simple to integrate
5. Monster Insights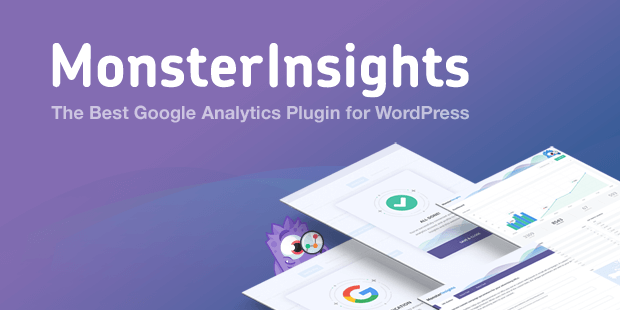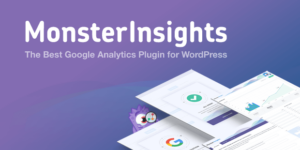 If we talk about the top WordPress Analytics Plugins in 2022, Monsterinsights contains over one hundred data points and can retrieve all the data required for your website. It can provide reports for your website on E-Commerce, user behavior, and SEO ranking. In addition, you may monitor analytics information on your WordPress dashboard and take appropriate action. Real-time statistics allow you to retrieve information on visitors' activities and more.
With the best Google analytics plugin for WordPress, you may configure universal website tracking and GA4 across devices. In addition, this best WordPress insights plugin allows you to track and obtain thorough insights into each article, page, and area of your website.
Using this Google analytics plugin's link-tracking capability, you may also track your affiliate links, banner adverts, and other outbound links. More than three million professionals have relied on the site to expand their enterprises.
Standout Features:
Analytics in real time
SEO ranking reports
Page-specific analytics
Affiliate link and advertisements tracking
6. Mix Panel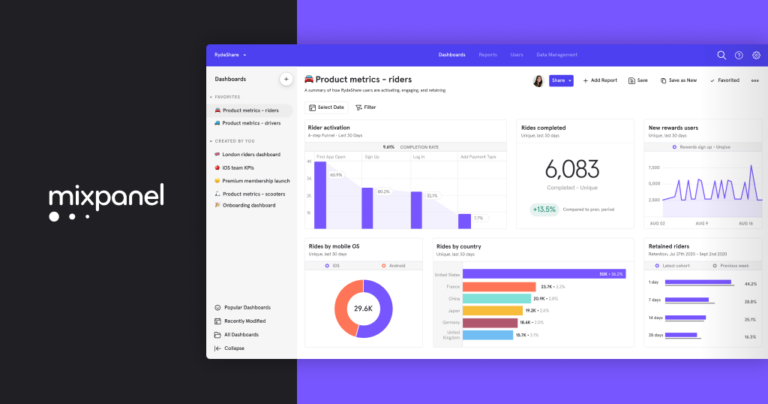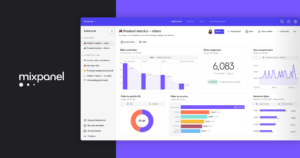 Mix panel provides solutions for all your analytics needs, making it the most effective Google Analytics plugin for WordPress. In addition, the platform produces interactive reports that facilitate data analysis and comprehension. For example, using the MixPanel analytics tool, you may evaluate product specifics and identify conversion drivers. In addition, with MixPanel, you can create funnels and identify your most influential clients.
You can also determine the user's path to the ultimate purchase. Additionally, you may delve deep by slicing and dicing retention data to determine why clients return to your website and purchase your product. Mixpanel SDKs or CDP can export and stream data from Google Cloud, Fresh paint, Snowflake, and other systems.
Standout Features:
Interactive report formats
Build funnels
Examining conversion rates
Identify key influencers
7. Google Analytics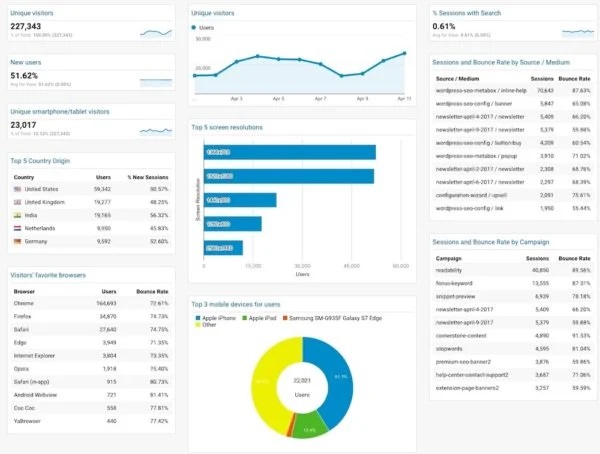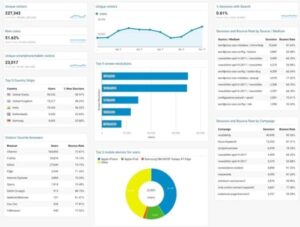 With customer-centric measurement and analytics, Google Analytics is WordPress's next-best Google analytics plugin. Advanced reporting and analytic capabilities enable you to comprehend your consumers' activity.
You can use the sophisticated Google Machine Learning mechanism to identify prospective clients. This best WordPress Google Analytics plugin is compatible with other Google services, including Google Cloud, Google Search Console, and Google Ads. In addition, you can work with your team using the Google Analytics platform's shareable reports.
In addition, it includes integrated technical support that gives reliable data across your websites and apps. With the use of automation, analytics-related questions can be answered quickly. With this finest Google analytics plugin for WordPress, you can monitor session-based views of visitor engagement and website traffic.
Standout Features:
Comprehensive reporting and analysis
Distributable reports
Integrate Google's other platforms
8. WP Statistics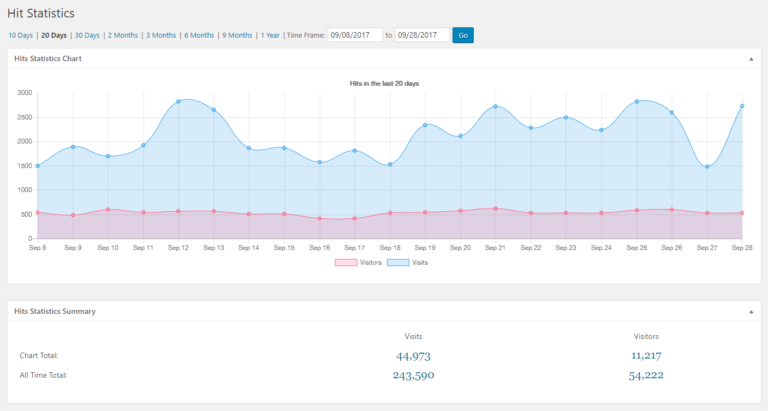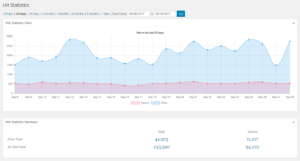 Next in our list of the popular WordPress Google Analytics Plugins For 2022 is WP Statistics. It is an easy platform for monitoring all website statistics. You can obtain in-depth information on your site's users using this plugin. This WordPress analytics allows for simply tracking visitor statistics such as Browser, Search Engine, IP, referring website, city, and country. Additionally, this plugin may filter and list site visitors from the top 10 countries.
You can learn the number of visits from each referring website to optimize them. The platform offers data based on tags, authors, and categories. Exporting is possible in CSV, XML, and TSV formats. This best Google analytics plugin for WordPress GDR complaints is helpful for long-term use.
Standout Features:
Filters visitors from the leading 10 nations
Statistics dependent upon parameters
Export different file formats
9. WP Google Analytics Events


WP Google Analytics Events lets you learn about a page's crucial KPIs. For example, you may set up Google Analytics to track the number of visitors to your webpage. You can also generate banners, call-to-action buttons, emails, and links with Google Analytics Events. In addition, the software offers one-click tracking links for any events occurring on your webpage.
This best Google analytics plugin for WordPress gives you access to placeholders to better your event data. For example, you can effortlessly monitor self-hosted audio and media. The software also offers plugin management permissions for teams, allowing for team collaboration. It also integrates with Google Tag Manager, allowing you to experiment with new elements for your webpage.
Standout Features:
Simple link tracking
Follow page navigation
Compare the performance of the call-to-action button
Try WP Google Analytics Events
10. Heap


Are you still seeking the best free Google Analytics Plugin for WordPress? Heap is a top-rated solution for data analytics that is now in high demand. It is a low-code platform coupled with interactive visualization that allows you to track insights without requiring the assistance of an expert. The platform may collect all the customer-related data necessary for business expansion. Heap's over 100 connectors enable you to offer various services to consumers. You can choose an integration that is tailored to a customer's needs.
ALSO SEE: Linux Antivirus Protection Software
Through funnels, retention data, and journey maps, you may obtain a view of consumer journeys in real-time. In addition, you can create alerts for critical reports to promptly monitor any changes. The platform has supplied exceptional services to over 8000 businesses, and we strongly advise you to try it.
Standout Features:
Interactive representation
Create mail alerts
Customer information
Final Words
With the best Google Analytics Plugin for WordPress, you can determine your webpage's KPI and improve it over time. MonsterInsights, ExactMetrics, Analytify, Google Metrics, and Woopra are some of the top-rated and recommended plugins you can employ on your webpage. In the comments section below, you may also tell us about your favorite items on the list and provide helpful suggestions.