Error 0X800701B1: The error code 'A device which does not exist was specified' indicates that a driver is not present in Windows 10. Typically, this occurs when your computer is unable to copy-paste or transfer files to or from that drive. This error can also occur if your external hard drive is not functioning properly or is not recognized by your computer.
Solution:- How To Fix Error 0X800701B1
Use A different USB Port
Well, If your computer has multiple USB ports, try the external hard drive to a different port. Perhaps the port you're currently using is faulty or insufficiently powered for your HDD.
Remove Other Peripherals
If you believe this error is caused by a lack of power, try disconnecting all other devices connected to your computer. Simply unplug them all.
If you're using a laptop, unplug all peripherals except the external hard drive. You can control your device with your trackpad. Verify that the error has been resolved.
Update Or Reinstall Your HDD Drivers
To eliminate the possibility of outdated, incompatible, or corrupted drivers being the source of error 0X800701B1, try updating or reinstalling your HDD drivers.
1- Begin by launching the Device Manager.
2- Expand the Disk Drives list.
3- Use the right-click menu to select the problematic hard drive.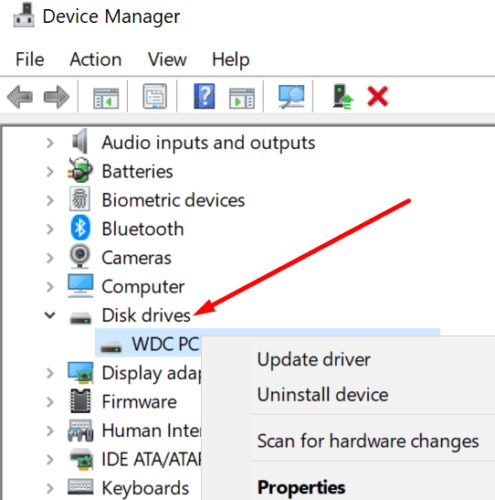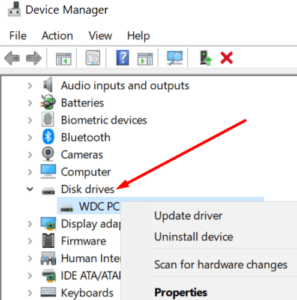 4- Click the Update driver option.
5- Restart your computer after the update process is complete.
6- If the error persists, repeat the previous steps, but this time chooses Uninstall Device to remove the current HDD driver.
7- Restart your computer to complete the installation of the generic driver.
Check to see if the issue persists.
Keep Your File Transfer Size Low
When transferring files to or from your external hard drive, try to keep the file size under 10GB. If you try to transfer your files in large chunks, this will place an additional strain on your hardware, particularly if you're using a low-spec computer with an older hard drive.
Replace Your External HDD
Perhaps the issue is with your external hard drive. If the hard disc drive is nearing the end of its useful life, errors and glitches will become the norm. For example, check to see if error 0X800701B1 occurs when using a different hard drive.
If the error has been resolved, consider upgrading your gear with a new external hard drive or, better yet, an SSD.
Also, Leave a comment below to let us know if you were able to resolve this error.