Dog Pokemon – Ranking all the best canines in the entire franchise: If you need the ideal canine partner, look no further than these top Dog Pokémon. Each of these dog-based or dog-like Pokémon has been carefully ranked. So please tell us which is your favorite!
Vote up the best Dog Pokemon. And if your favorite four-legged friend is missing, add them to the list.
Top 17 Best Dog Pokemon – Canine Pokemon Ranked
Numerous Pokemon are inspired by dogs. From common domesticated species to legendary beasts, these Dog Pokemon are the best in the game.
1. Granbull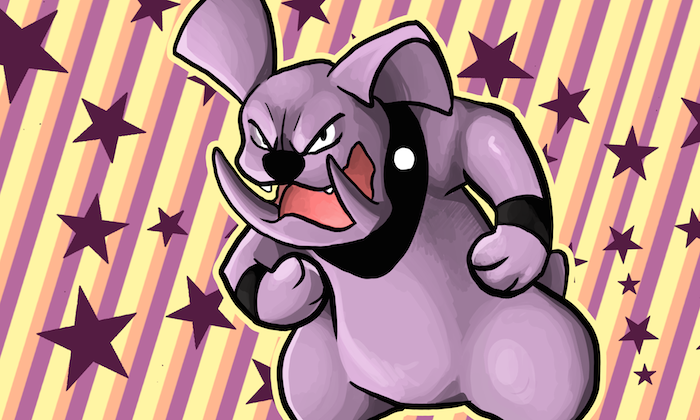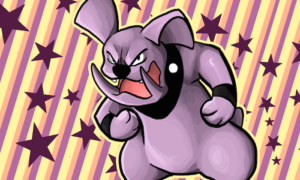 So, your Snubbul has reached level 23, and you've opted to let the evolution sequence continue to its conclusion rather than ending it. There are currently six additional moves that this purple bulldog may learn by leveling up.
At level 27, Granbull will be able to learn the Normal-type move Roar. After that, Granbull's single status-affecting move is Roar, which is typically a move that other Pokémon learn rather quickly. Otherwise, their last moves are entirely physical. Finally, Granbull knows its final move, Outrage, a Dragon-type attack, at level 67.
2. Braixen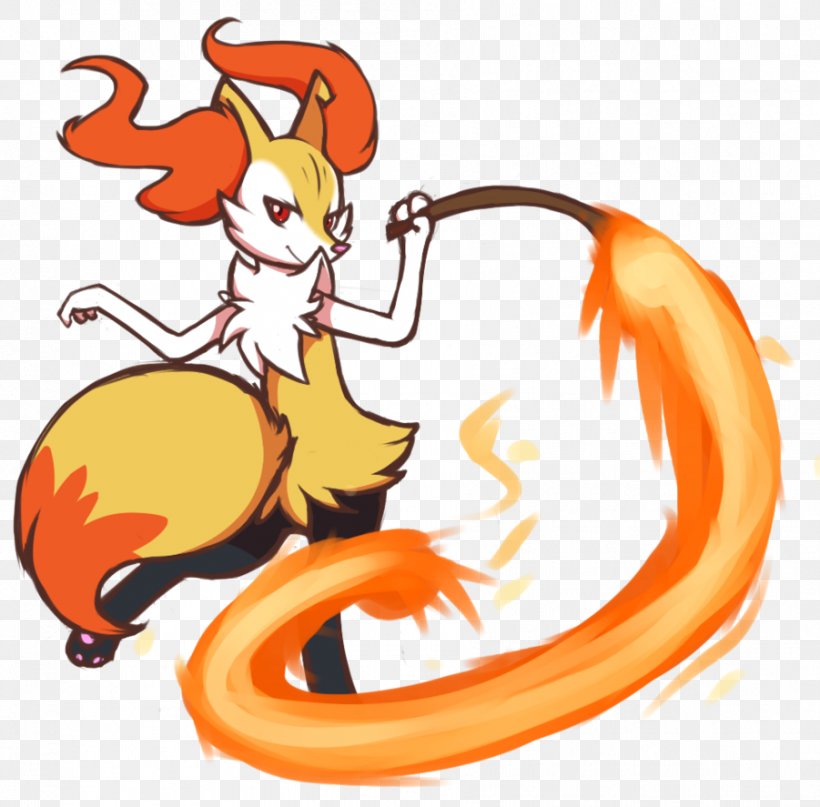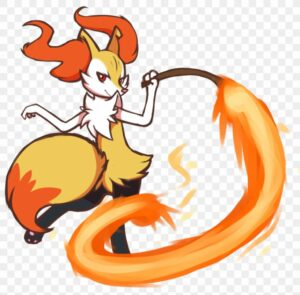 If we talk about the best Dog Pokemon Legendary, Braixen is equipped with the Hidden Ability "Magician" to take Fire Dog Pokémon to the next level. This fox Pokémon stands on its hind legs and holds a stick in its tail to employ its attacks like a torch. At level 36, they undergo their last evolution, becoming Delphox.
Here is when Psychic-type moves become relevant for Fennekin's evolving forms. Before evolving again, Braixen can learn two Psychic-type techniques, with a third being available when it evolves at level 36. It is fascinating to see a Fire-type Pokémon with Psychic-type moves.
3. Manectric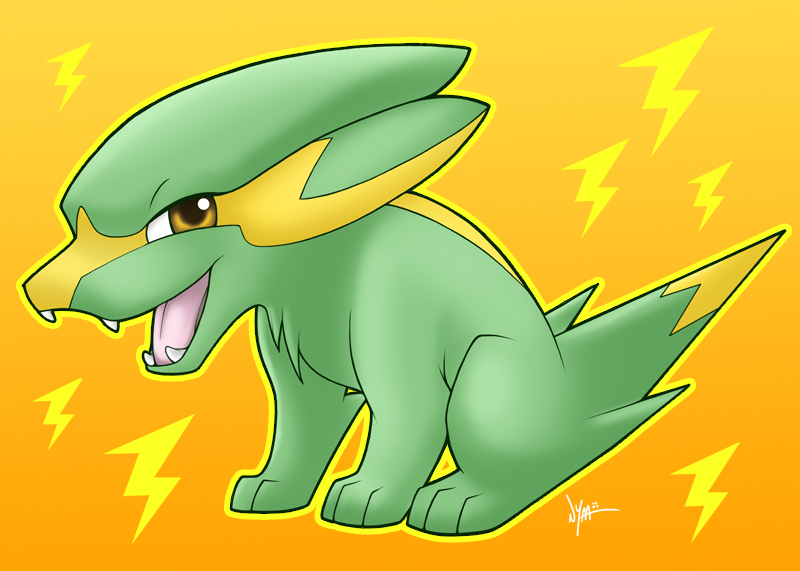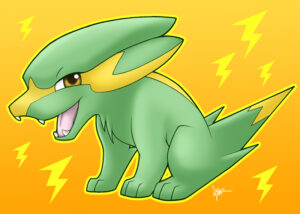 Manectric, a Pokémon of type Electric from Generation III, with a distinctly canine appearance. This Dog Pokemon is combat-ready with paws, claws, and a long snout. In addition, Manectric's blue and yellow coloring is distinct and distinct, with enough jagged edges and points that it cannot be mistaken for anything other than an Electric-type Pokémon.
The move set of Manectric is quite intriguing. If you manage to breed one and hatch its egg, it will be able to learn a move of the Fire-type at level one. However, if you acquire your own Pokémon a bit later, you will still have access to various Electric-type moves, such as Wild Charge and Thunder.
4. Mightyena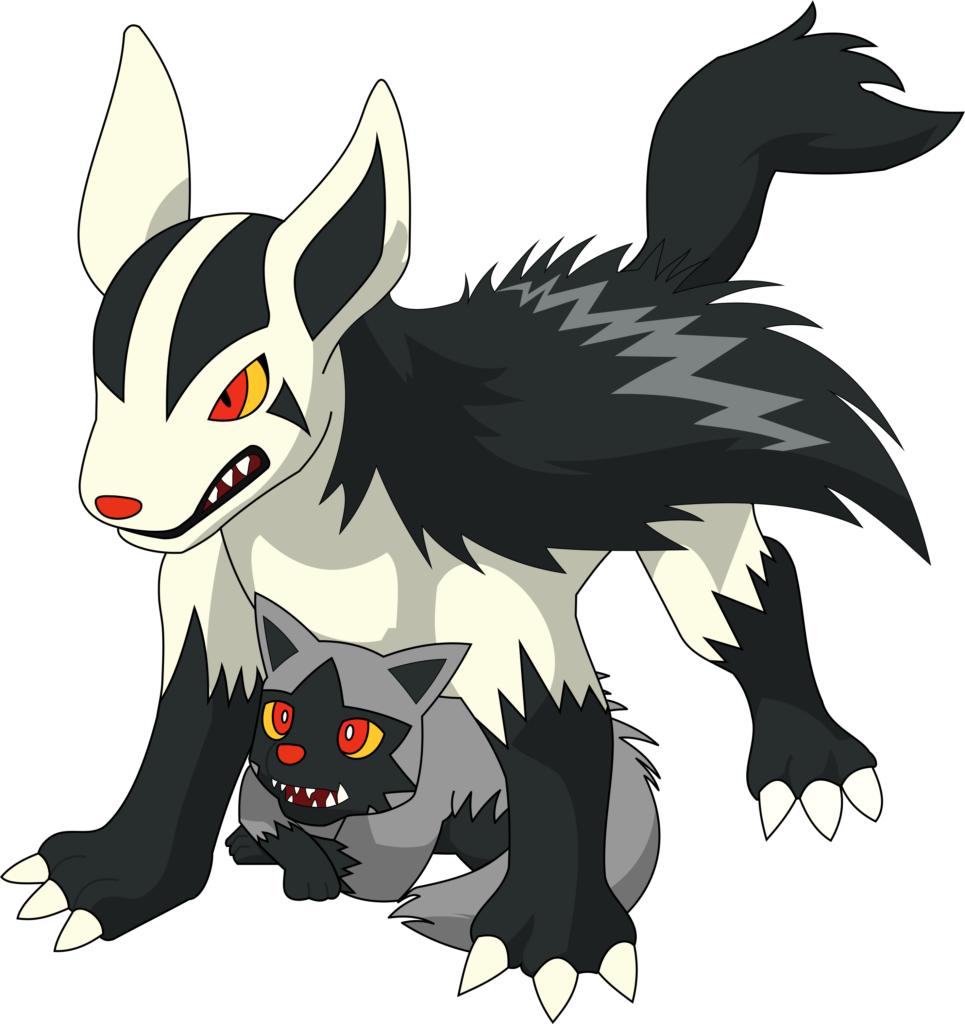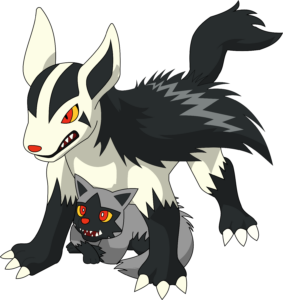 Mightyena, the final evolution stage of Poochyena, adopts the appearance of a wild dog. Extremely wolf-like, frightening, and aggressive. If you need further proof that Mightyena is a dog, these Dog Pokemon live in packs in the wild and follow their leaders' orders.
The first move a Mightyena will learn after evolving is the Dark-type move Snarl. The Pokémon can only learn this special move with 95% accuracy during its evolution phase. Swagger is the next move that your Mightyena will learn as it gains levels.
5. Nickit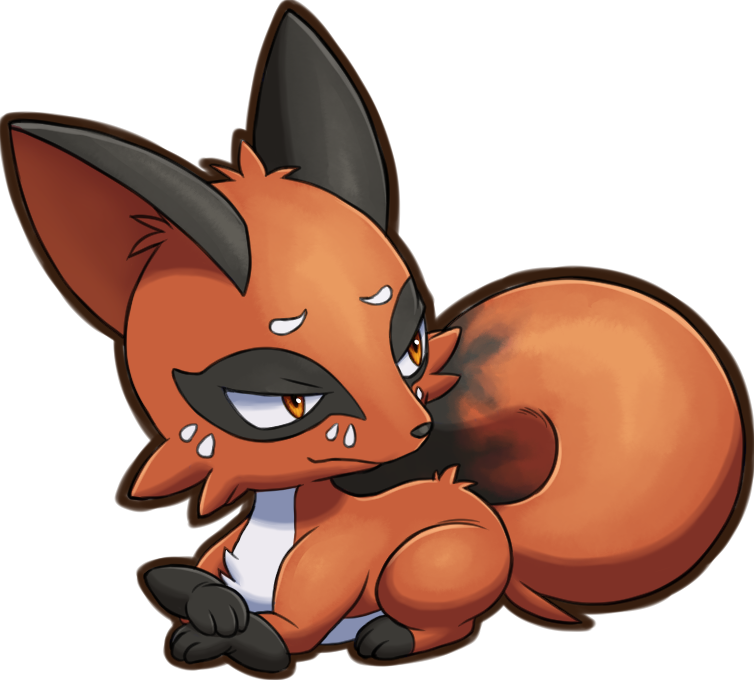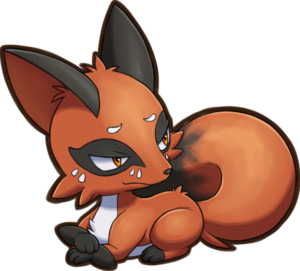 Nickit is a Pokémon of the Dark type that reflects the cunning of foxes. It was introduced in Generation VIII. Nickit's design emphasizes the typical fox appearance by giving them longer ears, a longer tail, and a pointy snout. They evolve into Thievul at level 18.
With three exceptions, the majority of Nickit's moves are Dark-type. Nickit can learn the Normal-type moves Quick Attack, Tail Whip, and Tail Slap at various levels. At level 16, the most potent move they can learn before changing is Assurance.
6. Snubbul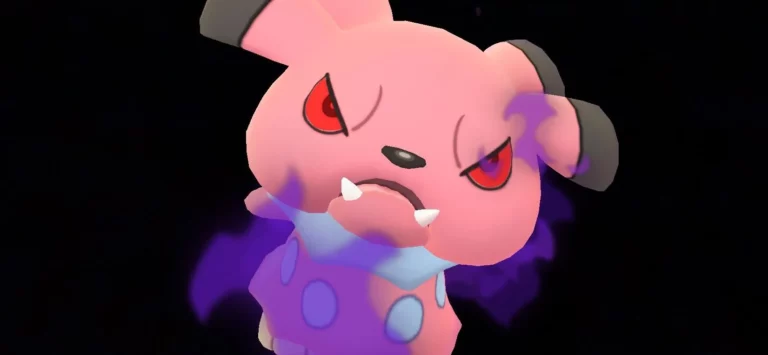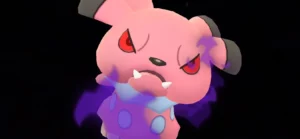 Bulldog enthusiasts will be thrilled to have a Snubbul! This grouchy, pink dog Pokémon evolves into Granbull at level 23. Snubbul was previously a Normal-type Pokémon in all Pokémon games released before Generation VI.
If you manage to hatch your Snubbul at level one or from an egg, it will be able to learn seven distinct moves from the very beginning. These include Ice, Fire, Thunder Fang, and Charm, a Fairy-type attack. In addition, there is one offensive Normal-type move and two defensive Normal-type moves.
7. Furfrou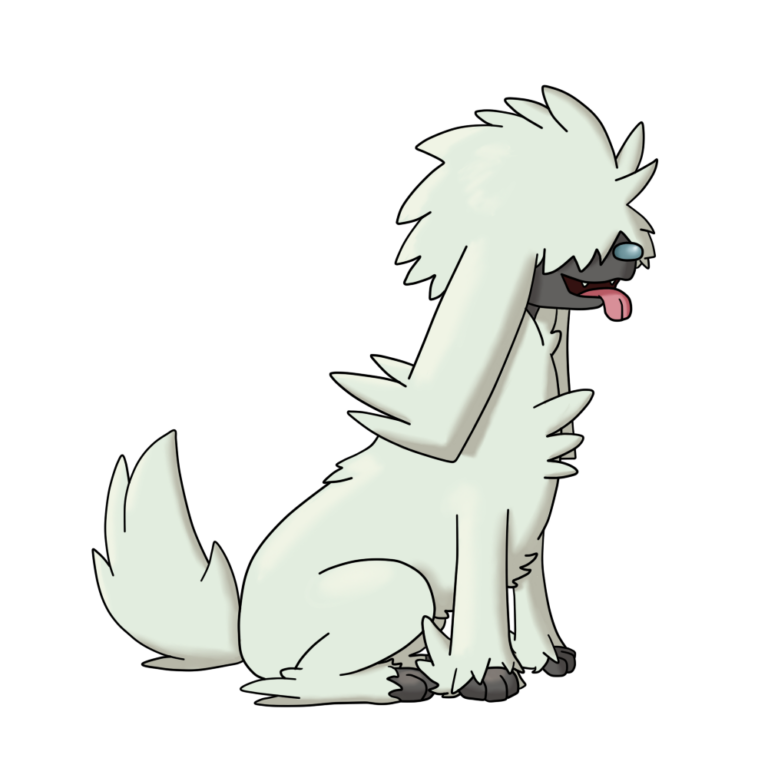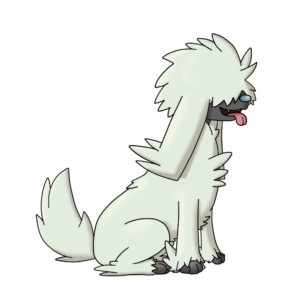 Furfrou could not have been anything but a dog. This Dog Pokemon resembles a giant poodle, an attractive dog commonly seen at dog exhibitions. You can also cut Furfrou's fur into various forms and dye it with multiple colors. Cutting Furfrou's fur also boosts their speed, so it's not only for appearances.
There is no evolution for Furfrou; however, that does not imply that they are weak. On the contrary, by level 48, your Furfrou will have mastered every available ability. These moves consist of the Normal-type attack Take Down and the Dark-type attack Sucker Punch.
8. Smeargle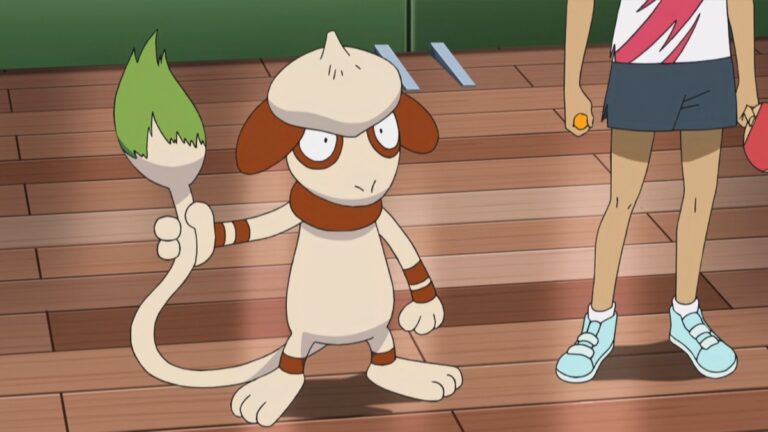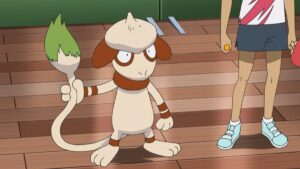 At first look, many people believe that Smeargle is a type of monkey Pokémon; however, they are a dog. Smeargle possesses beagle-like characteristics, such as brown, floppy ears. Even the collar around their neck is brown. According to several language translations of Smeargle's name, their name means "dog" or something like that.
Now, Smeargle is at the bottom of this list because they are relatively weak. They are only as powerful as their present level allows. The sketch is the sole move Smeargle can learn or use, allowing it to replicate any other move permanently. Besides, if you are not careful, you could easily be trapped with moves you don't want over the next 10 levels.
9. Thievul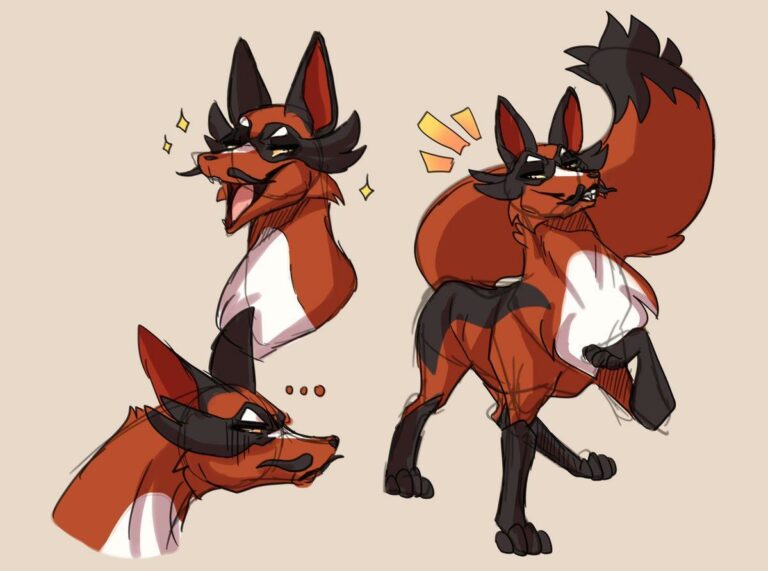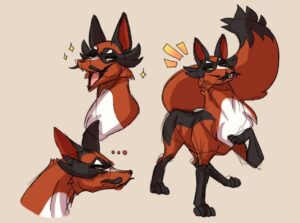 According to an intriguing bit of Pokémon lore, Thievul and Boltund are foes. However, Thievul and Liepard also engage in territorial disputes. It appears that this fox Pokémon is not interested in making friends.
Even once Nickit evolves into Thievul at level 18, there are still more moves to learn. The first is a level 22 Nasty Plot. Until level 52, your Thievul will continue to learn new moves every six levels. The final move Thievul learns is Parting Shot, which decreases the target's Attack and Special Attack before you exchange it with another Pokémon.
10. Zamazenta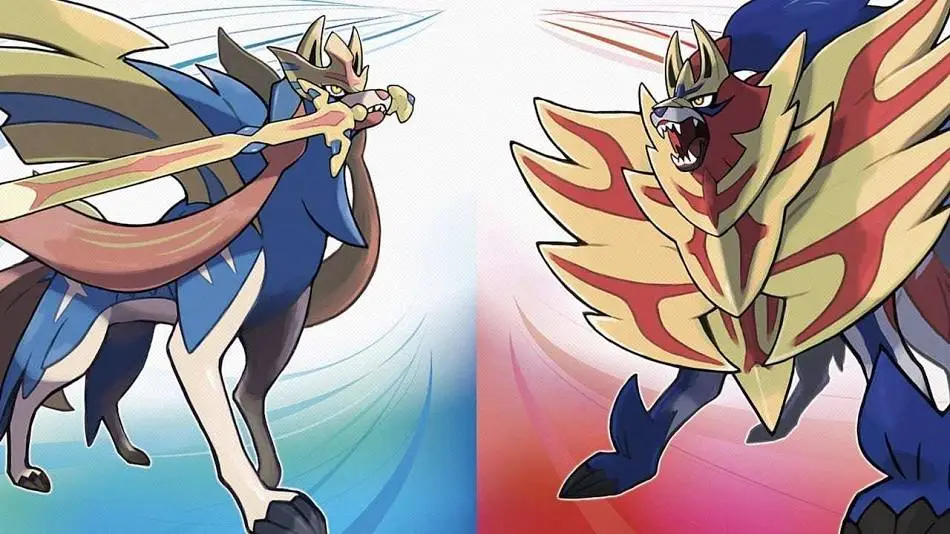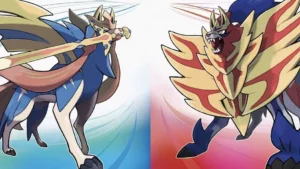 If we talk about the popular and best all Dog Pokemon, Zamazenta, an armored dog reminiscent of ancient knights, is coming to protect their trainer and the globe. This Pokémon is the mascot for the game Pokémon Shield and is a Generation VIII Legendary Pokémon.
Although Zamazenta has no evolutionary forms, it can transform into a second form when given a Rusted Shield, adding to the knight motif. Zamazenta, a true warrior Pokémon, possesses various attacks and status techniques of all categories. For instance, they have moves off the Steel-type Iron Head and the Dark-type Crunch.
11. Fennekin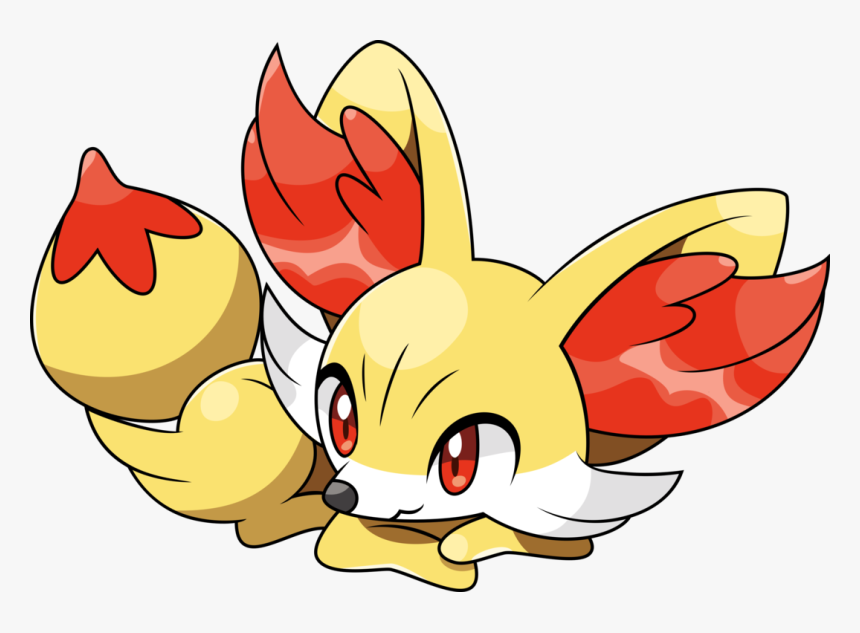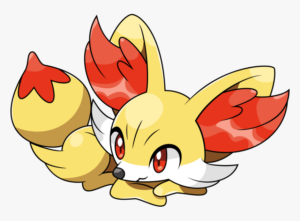 We're sticking with the foxes and putting Fennekin in the spotlight! Fennekin was a Pokémon used as a starter in Pokémon X and Y with Chespin and Froakie. When Generation VI was announced via Pokémon Direct, this Pokémon was one of the first five to be revealed to the public.
Your Fennekin will develop for the first time at level 16, but before then, they can learn various useful moves as they level up. For example, at level 14, they will learn the incredibly potent Fire-type move Flame Charge, which will make their previous Ember move look like a candle flame.
12. Growlithe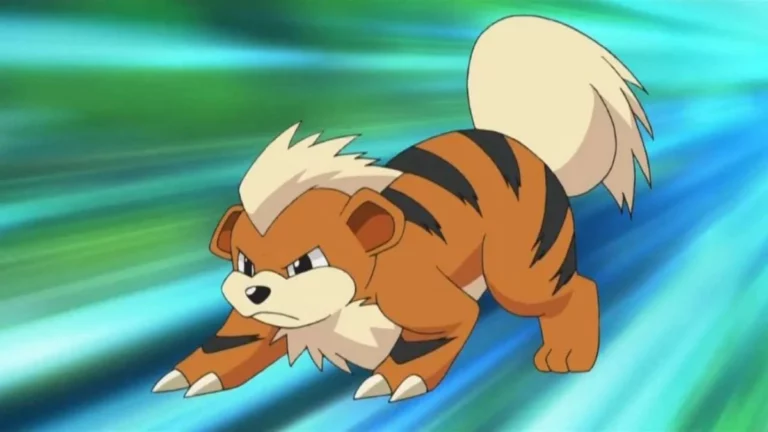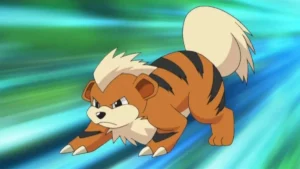 Growlithe, a Fire-type Pokémon that has existed since Generation I, makes it easy always to have a powerful Pokémon in your party. It, sometimes known as the Pup Pokémon, has appeared frequently throughout the Pokémon series. Including by Officer Jenny's side as a Police Dog.
Be patient when it comes to evolving your Growlithe. Growlithe only needs a Firestone to evolve into its final form, Arcanine, but you should raise it to a high enough level to master all of its moves.
13. Yamper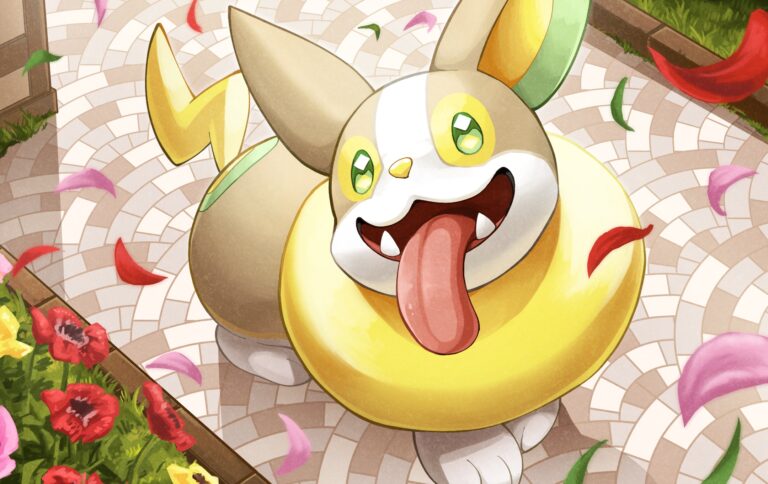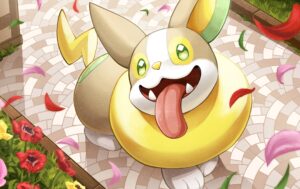 Everyone fell in love with Yamper when the next generation of Pokémon was introduced for Dog Pokémon Sword and Shield. This Electric-type Pokémon has the personality and appearance of a corgi, with a bit of design flexibility to make it evident that it is an Electric-type.
Yamper evolves at level 25, and their learning rate is well-balanced, even though they don't have many moves (typically learning a new move every five to six levels). In addition to their Electric-type moves, they can learn two Fairy-type moves at levels 26 and 45.
14. Boltund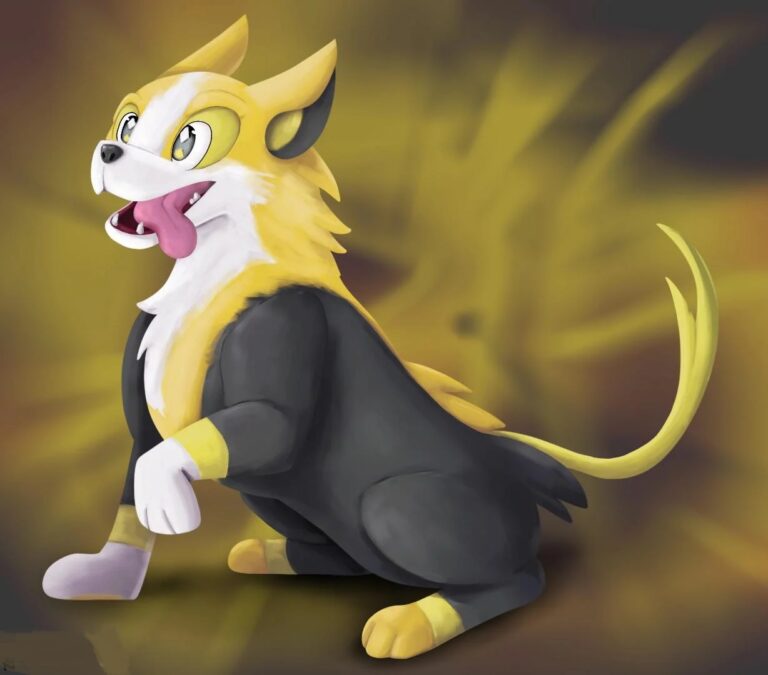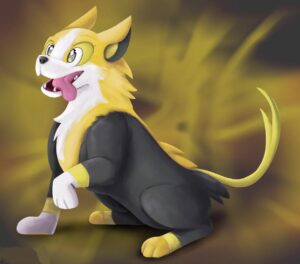 When your Yamper reaches level 25, you will receive a cheerful, larger electric Dog Pokemon. Boltund can channel enough energy into their legs to run nonstop for three days at a maximum pace of 50 miles per hour.
There are no additional moves that Boltund may learn that Yamper cannot already learn; thus, it is entirely up to you when to allow the evolution. For example, if Yamper evolves into Boltund at level 25, it will learn its next Charm move at level 28. It is a status move of the Fairy type used to disarm your opponent.
15. Poochyena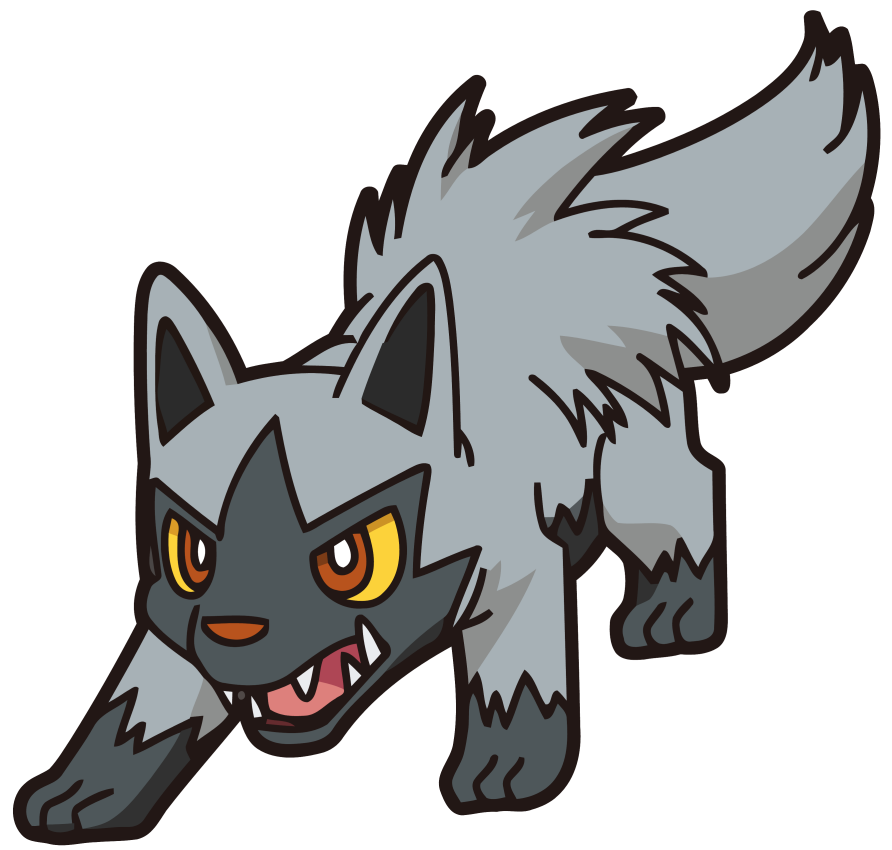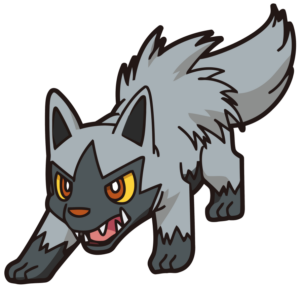 Poochyena, sometimes known as the Bite Pokémon, has several canine characteristics. Their coloring makes them resemble wolves more than domestic dogs, but a dog is a dog, so let's discover more about this puppy.
ALSO SEE: Fox Pokemon
Poochyena evolves into Mightyena at level 18, and both are classified as Dark-type Pokémon. Poochyena can learn numerous Normal-type moves before developing, including Roar and Howl. At level 10, they will learn the Dark-type move Bite, and at level 7, they will learn the Ground-type move Sand Attack.
16. Herdier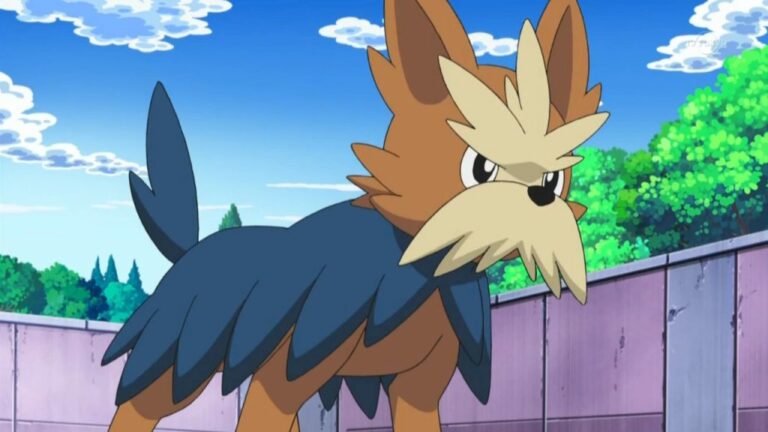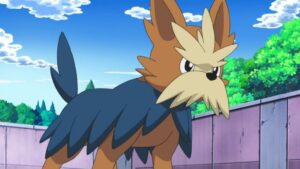 Next in our list of the Dog Pokémon names is Herdier, the first of two evolutions for the PokémonLillipup. It appears to be on a rescue mission with his navy-blue fur cape. They are extremely loyal and are known for helping their trainers raise their other Pokémon. However, Herdier will only learn three new moves between evolving into Herdier and reaching the level requirement for evolving into Stoutland.
Work Up, Crunch, and Roar are these. Crunch is the sole Dark-type move among these; the other two are Normal-type moves. Crunch is a 100% accurate strike move. Herdier deserves to be near the top of any list of canine Pokémon based on how accurately it resembles a dog.
17. Lycanroc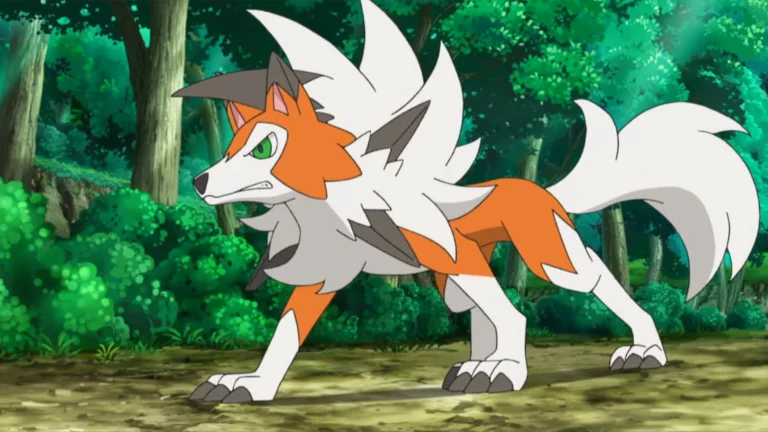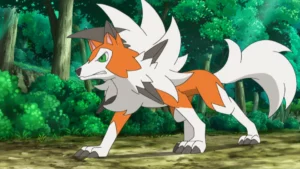 Lycanroc, which evolves at level 25 from Rockruff, has varying appearances depending on when it evolves. It can assume three distinct forms, more than any other Eevee evolution (with Espeon forming during the day, and Umbreon at night, with the others being pretty separate forms).
Your Rockruff evolves into its Midday Form in Pokémon Sun/Ultra Sun. It is a design of a wild Dog Pokemon with blue eyes and three-toned fur. Next, you will attain the Midnight Form in Moon/Ultra Moon. This form is reminiscent of a werewolf, as Rockruff has glowing red eyes and is bent over. Finally, a Rockruff with Own Tempo in Ultra Sun or Ultra Moon can develop into the Dusk Form. A gorgeous recolor of the Midday Form, with orange fur covering its head and legs.