In recent years, home design software has made great strides forward. This post examines the best free home design software tools available in 2022. We also provide a summary of each tool's functionality.
In recent years, home design software has made great strides forward. These tools have facilitated the creation of floor plans, the visualization of interior designs, and the planning of landscape projects. There are various software programs, each with its unique set of functions. So even if you are not a professional designer, you can use them.
This post examines the best free home design software tools available in 2022. We also provide a summary of each tool's functionality.
What is a Home Design Software?
The digital revolution is sweeping enterprises, and home design is no exception. Home design software is a computer-based app that allows architects, interior designers, and homeowners to create their visions virtually in real-time. In addition, this software includes several features that enable even those with less knowledge to produce something useful for actual creation.
A home design software improves productivity and allows the user to examine design implementations in the virtual environment and make the necessary modifications to extract the final output for use. In addition, it provides the homeowner and other users with a realistic representation of the finished product.
This software contains a vast number of features, including:
360-degree rendering of the 3D home design.
Transforming the look of any room with virtual furniture & accessories.
Changing colors, textures, & lighting of the room.
Creating multi-story 3D floor plans.
Designing elements such as stairs and roofs.
Viewing cross-sections, elevations, and facades.
Why use a Home Design Software?
Whether it's a renovation, an addition, or brand-new construction, it is crucial to visualize your ideas and communicate your design vision as precisely as possible to everyone involved in the project. And home design software can assist you in doing so! Whether you are a professional interior designer, decorator, or homeowner, there are several user-friendly, economic, and in many cases, even free home design software available today.
Unless you are a professional with extensive design and construction expertise, it cannot be easy to estimate how much your home design project will ultimately cost. Therefore, any good home design software enables you to create a true-to-life vision of your design, build a floor plan, assemble items, create a color palette and mood board, and ultimately set the wall color, place the furniture, adjust the lighting, take a realistic rendering, and see how your space would look when all the elements of your design have been implemented.
And you get to accomplish all of this before you've even paid a dollar or begun meaningful work on your project! What could be more effective and economical than that? Not only are you and everyone involved in the project agreed from the outset with the desired end, but you've also eliminated all uncertainty and created a blueprint to follow for the project's duration.
Choosing the Best Home Design Software
In the past, it was unthinkable for someone without professional training or education to design a home's interior. However, in our technology-driven era, a significant transformation has occurred.
Home design software has become a vital component of the process, regardless of whether the user is a homeowner or a professional interested in designing the interiors of homes for clients. It assists in eliminating various bottlenecks connected with manual design work.
Historically, design software was cumbersome and required high-end hardware to run smoothly. Today, much hardware-friendly software can run on small devices such as smartphones.
What factors should you consider when selecting the best house design software for yourself? The following suggestions will give you a head start:
Your device choice
Understanding your needs is the first consideration when choosing the best home design software for yourself. In contrast to the past, the software is now designed specifically for cell phones, on-premise, and cloud use.
Moreover, an on-premise solution may be ideal if you design primarily in your office or the comfort of your home. Mobile software is convenient and may lack granular controls, but it is adequate for its intended purpose.
If you are constantly moving and traveling between your home, workplace, and client locations, a cloud-based solution best suits your needs.
Low Learning Curve
For the majority of reasons, cluttered software in which you must spend hours figuring out the fundamentals should not be the first option. Designing is a creative profession that requires more excellent command over the several facets involved.
Instead, the primary criterion for selecting the best home design software for your needs should be a clutter-free tool with the appropriate features and a low learning curve.
Free or Paid
In many cases, free house design software would provide restricted capabilities for designing basic interiors. For instance, a free software program will suffice if you want to construct a simple floor plan. However, while it is a fantastic starting point for novices, seasoned professionals may feel uncomfortable with these apps.
Paid software includes many advanced features that facilitate the creation of even the most elaborate projects. In addition, from creating supply lists to estimating costs, these software versions assist the entire process with functions that make it simple to develop a comprehensive plan.
2D and 3D views
2D models provide for exact measurement and space planning. In contrast, 3D imagery adds depth and provides a realistic representation of what to expect from your design. In addition, it permits the incorporation of extra elements, such as appliances, furniture, and more, to provide a comprehensive image of the layout you are developing.
Given that 2D and 3D have their benefits, software that allows you to move between 2D effortlessly and 3D views would bode well for your ambitions.
Library
There are only a handful of interior and exterior space improvements included in the small library of free software. Paid software, on the other hand, provides designers with brand-specific options that enable them to picture the product they wish to incorporate into the virtual world.
In addition, several software packages include outdoor element functionalities to advance the process and generate actual virtual outcomes.
An Overview of the Best Home Design Software Available
Today, Design professionals are spoiled for choice. Today software costs range from a few dollars to hundreds for an annual subscription. It may appear to be a great problem, but it is not. Homeowners and interior designers have frequently struggled to discover the best solutions for their needs.
So, I have curated a list of best 3D home design software free across categories to help settle the issue –
11 Best Free Home Design Software: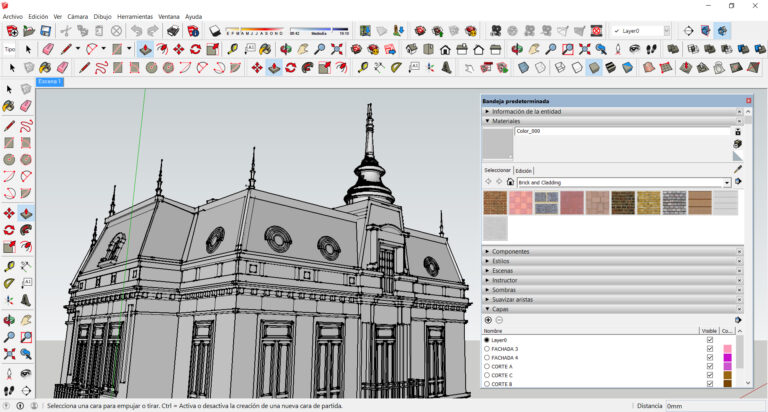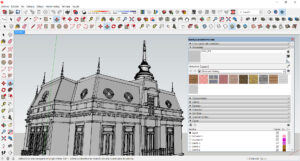 SketchUp is a powerful design tool that lets you construct home designs from scratch. This tool only works on a web browser but is robust and versatile. It is pretty simple to learn, and peer help is available if you need further guidance or suggestions when constructing your ideal area. By visiting the software's 3D warehouse, you may access countless kitchen designs created by other users, which you can modify by adding or removing parts to create your unique area.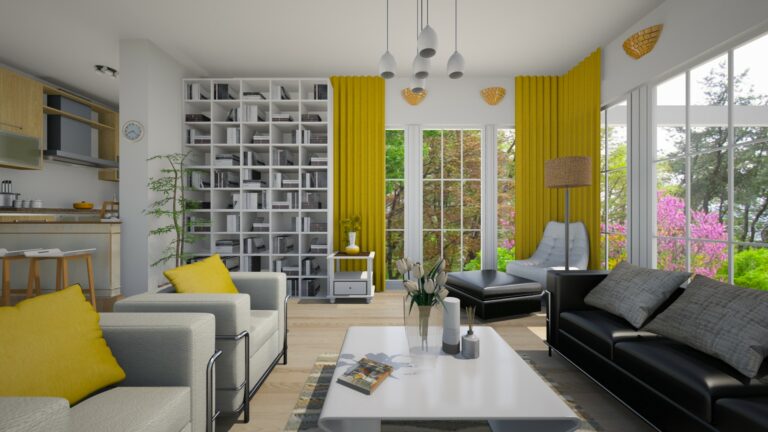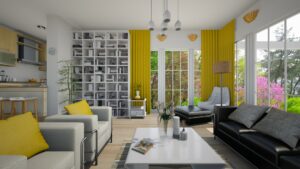 Roomstyler is yet another effective and straightforward online 3D design software. As with numerous other platforms, you can begin with the format/blueprint and then add the specific design elements to your plan.
With Roomstyler, you select the module/room you wish to design and then complete the layout according to your aesthetic and design preferences. Curiously, Roomstyler is one of the first apps to provide cookware, utensils, china, dishes, small kitchen appliances, etc. Here, you may arrange your kitchen down to the finest detail.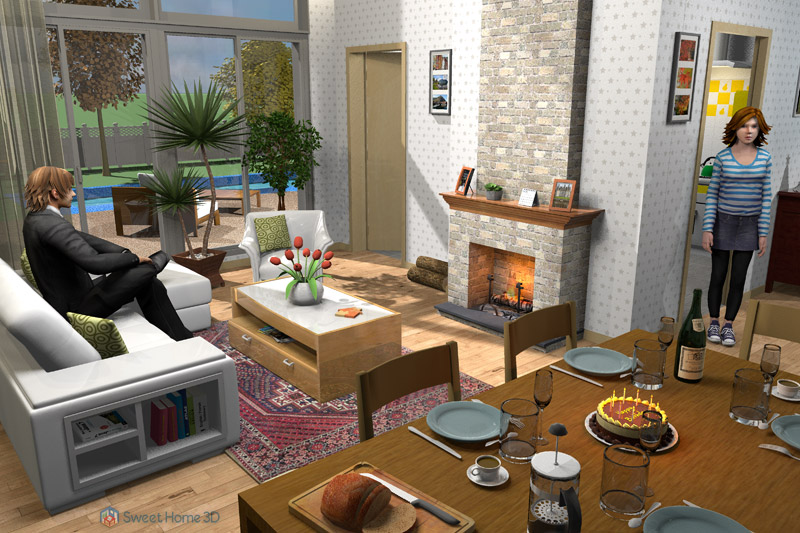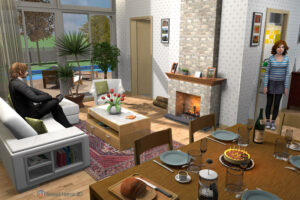 Most home design software for PC is highly complex and has a significant learning curve. However, some are also user-friendly, including Sweet Home 3D. Using only your mouse and keyboard, you may design straight, curved, or sloping walls with accurate dimensions using Sweet Home 3D.
The software allows for the simple insertion of doors and windows into walls by dragging them into the layout. In addition, you may add furniture to your model using a comprehensive inventory that is searchable and grouped into categories such as kitchen, living room, bedroom, and bathroom. It can modify the color, texture, size, thickness, position, and orientation of each additional element (such as walls and floors).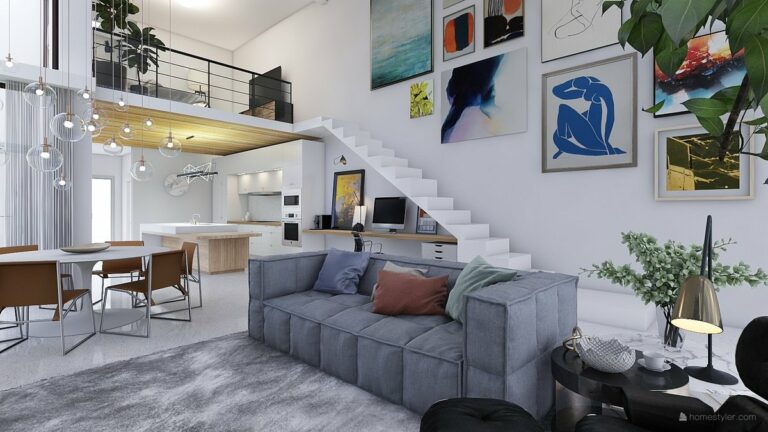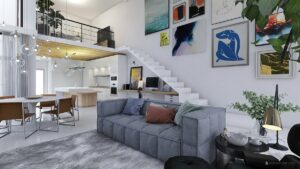 If we talk about the 3D home design software free download for Windows 10, Homestyler is a free online 3D home design software that is tremendously popular among amateurs attempting to create their ideal space. This software makes designing a home's floor plan incredibly simple.
Furthermore, drag and drop the available shapes and add other shapes to expand your home's design, and you're all set! While Homestyler may use to design any room in the house, it has specialized features and modules for kitchens and bathrooms, among others.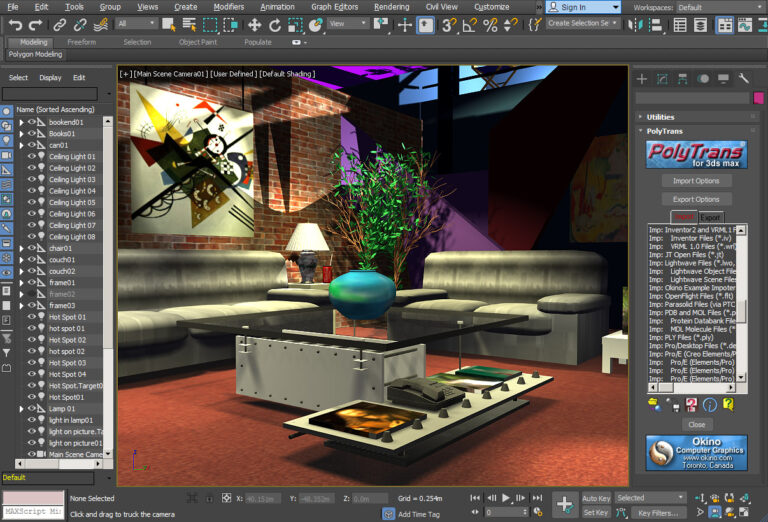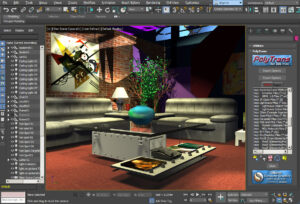 Using 3DS Max, your clients will experience your planned work in stunning, technologically advanced detail. The software provides exceptional graphics for 3D animations, models, games, and photos. Using the toolsets, you may create immersive worlds, gorgeous visualizations, engaging virtual experiences, and shape and define dramatic surroundings and objects.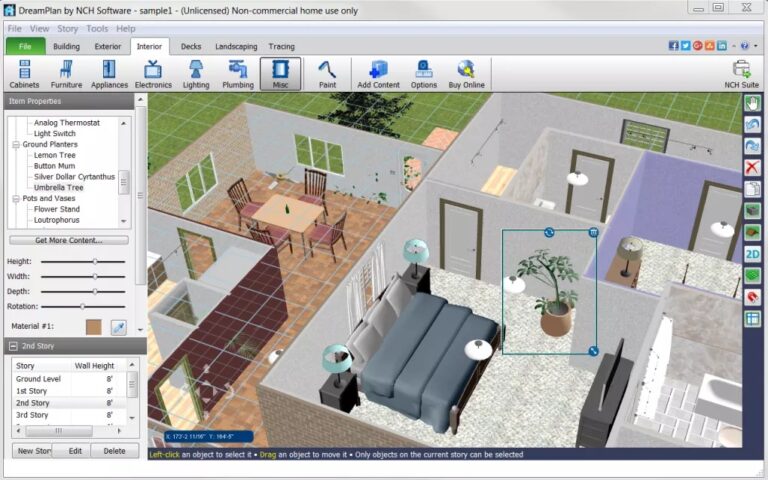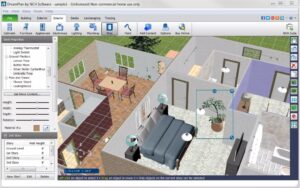 Next in our list of the best Handpicked Free Architecture Software Tools, is Dreamplan. It is an option if you wish to imagine and plan your dream home using highly realistic home design 3D software. It allows you to build a floor plan for a house, condo, or apartment with equal simplicity.
It allows you to add custom colors, textures, furnishings, decorations, and other design aspects. Additionally, it will enable you to arrange your external landscaping ideas and garden spaces.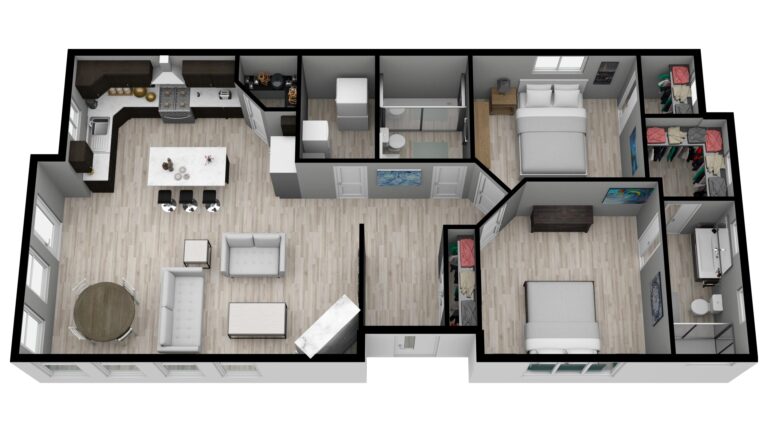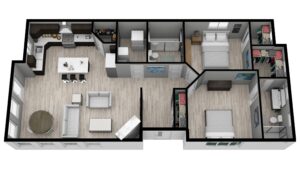 Floor planner is another best home design software for beginners that gives floor plans and marketing-friendly layouts. With a user-friendly program that provides access to a vast library of furniture, cabinetry, and accessories, your home will be brought to life in no time. In addition to allowing for the placement of walls, windows, and other structures, the program also supports adding text dimensions.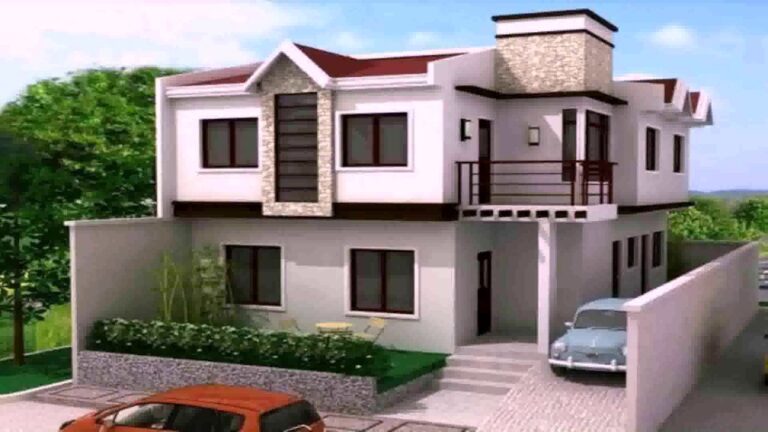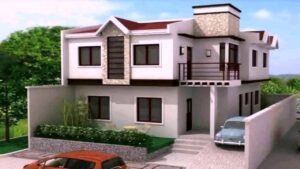 If we talk about the top-rated interior design software free, TurboFloorplan Home is a professional software for 2D and 3D CAD experts. It contains parametric architectural objects, sections, and elevations with enhanced utility in the architectural and mechanical domains. TurboFloorplan Home advertises itself as a "strong alternative" to AutoCAD LT and promises a seamless transition for anyone migrating from one to the other. It is compatible with both Mac and Windows operating systems.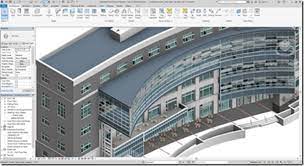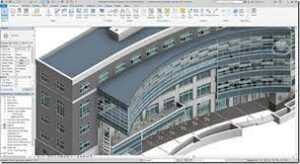 This building information modeling (BIM) software applies to various fields, including architecture, interior design, landscape architecture, engineering, and contracting. You can develop entire model-based building designs and documentation; automatically update floor plans, elevations, sections, and 3D views; and use 3D visualizations to see a building before it is constructed. Collaboration across interdisciplinary teams is a fundamental component of Revit and its impressive modeling and graphical features.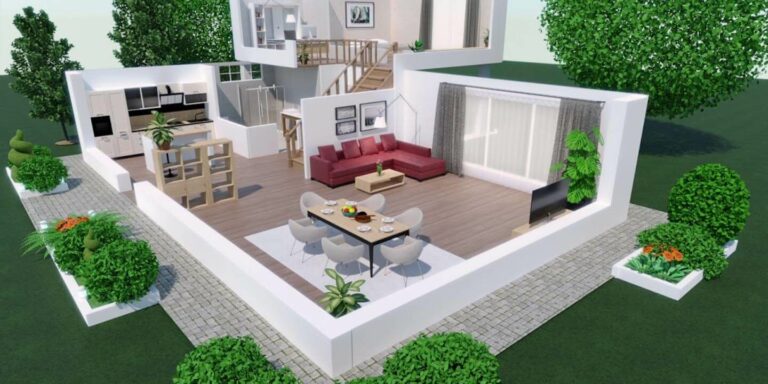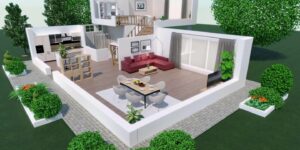 Are you still seeking the Best Free Interior Design Software and Tools in 2022? Planner 5D is a highly intuitive and simple-to-use home design tool that allows the creation of 3D floor plans and designs without professional training or experience. The product's strength resides in a combination of incomprehensible simplicity and extraordinary advances (AI, AR, VR, and so on). Planner 5D assists clients in obtaining a new residence, relocating, redesigning, altering the interior design, selecting furnishings, and beautifying!
11. Foyr Neo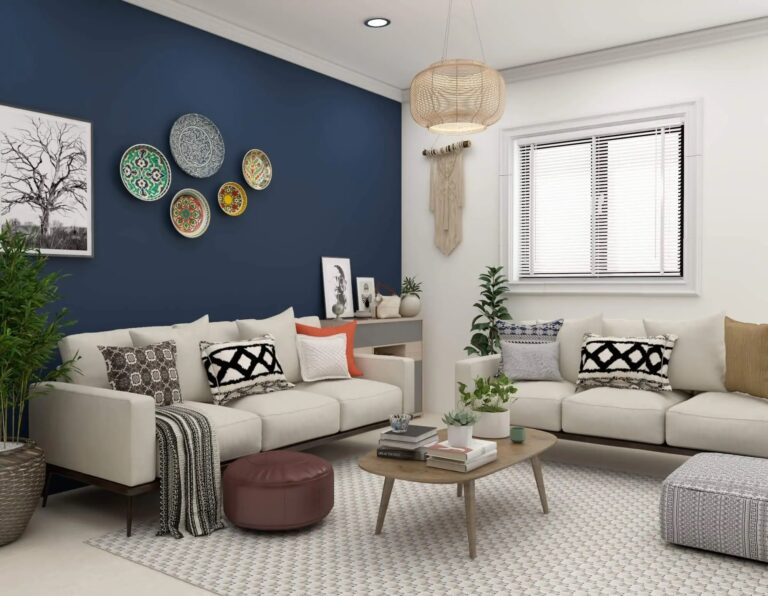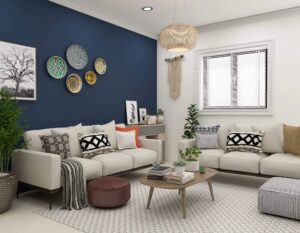 The rendering speed and quality of Foyr Neo's online designing and visualization software are simply unparalleled. It is an excellent option if you want to design quickly and achieve a result that resembles a photograph. In addition, it is super-intuitive and has zero learning curve, making it ideal for individuals who lack time to learn cumbersome and complicated apps.
It contains a pre-built catalog with over 60K pre-modeled products that you can explore and select from to use in your home design (instead of designing anything from scratch), along with additional lovely inspiration rooms to spark your imagination on days when you're not feeling particularly creative! It also contains incredibly user-friendly 3D rendering controls and AI-assisted capabilities such as auto-docking and dragging and dropping furniture, textures, and colors onto your canvas, allowing you to work on your design in a fraction of the time.
You may also obtain the ideal lighting for your render and produce photorealistic 3D renderings in only minutes. Consequently, from creating a 2D floor plan to instantly converting to 3D and personalizing your space, its stunning 3D visualization enables you to design with clarity and efficiency that few other programs can match.
Conclusion
It concludes our listing of the best free home design software for all purposes. While it is difficult to choose among these, you must examine your use cases and then select the option that best fits. Some companies, for instance, provide cloud-based assistance, while others offer team plans for smooth collaboration. The best home design software selection ultimately depends on the desired outcome.
ALSO SEE: Best Free Word Processor
While experts have numerous options to pick from, homeowners are frequently left wanting due to their inexperience with complex software features. Therefore, we built Foyr Neo with ease of use so that even those without professional design knowledge may complete the task.
FAQs
1. Which is the top software to design a house?
The best software for designing a house will rely on your desired features and the price you are ready to spend. Revit, for instance, is among the top paid home design software, but Foyr offers an available free edition that is useful for people seeking an economical alternative.
2. What software do architects & housebuilders use to design houses?
Most architects & housebuilders use premium software that provides them granular design control and a realistic preview of what they intend to produce.
3. What tool do most home designers use?
Accessible to home designers is a plethora of software at various price points. Foyr Neo is one of the interior designers' most popular design apps.
4. Can I design my own house in 2D & 3D online for free?
Yes. An abundance of free software allows you to create 2D and 3D home designs. In most cases, these have limited functionality, but they will suffice if you are not seeking specific characteristics.
5. Which is easiest home design software to learn?
Most pros have found Foyr and Homestyler the easiest home design software to learn and use.
6. How much does house design software cost?
As stated previously, the price range for home design software is between a few dollars and several thousand dollars. Diverse pricing tiers of software serve different purposes, and specialists use the most expensive software with a keen eye for detail.