Actual creatures over the years have influenced many Pokémon designs. Almost every generation introduces Pokémon based on dogs, birds, or butterflies, and with the recent release of the teaser for DC's "The Batman," we deemed it the ideal time to compile a list of the best bat Pokemon.
There are dark types, flying types, poison types, and even legendary ones to pick from. So my ranking of every Bat Pokemon in the franchise will help you choose the best critter for your team.
Top 12 Bat Pokémon – Bat-Like Pokemon Guide
All Bat Pokemon List: Many Bat Pokémon range from Dark to Poison-type, including a Legendary Pokémon. Every movie figures a cave or an unexplored territory infested with bats, and Pokémon games follow the same concept.
1. Gliscor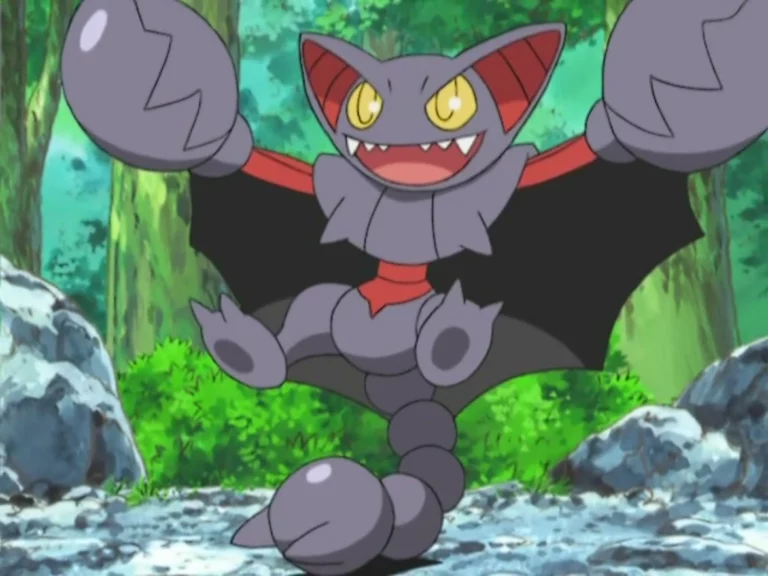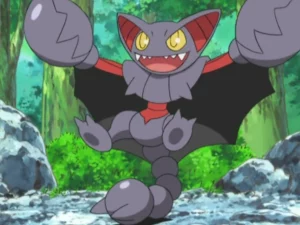 Lets talk about the best Bat Pokemon or Bat-like Pokémon In The Franchise (Ranked). The Fang Scorpion Pokémon was introduced as the evolution of Gligar in Generation IV. Gliscor, like other Pokémon inspired by bats, is nocturnal and sleeps upside down. It can also learn the most moves with a high critical-hit ratio, making it a formidable offensive opponent for any trainer.
Gliscor, like Noivern, played a significant role in the anime series as one of Ash's Pokémon. Initially captured as a Gligar, it transforms after overcoming its battle phobia and is perhaps Ash's most emotional Pokémon during the Sinnoh seasons.
2. Ultra Necrozma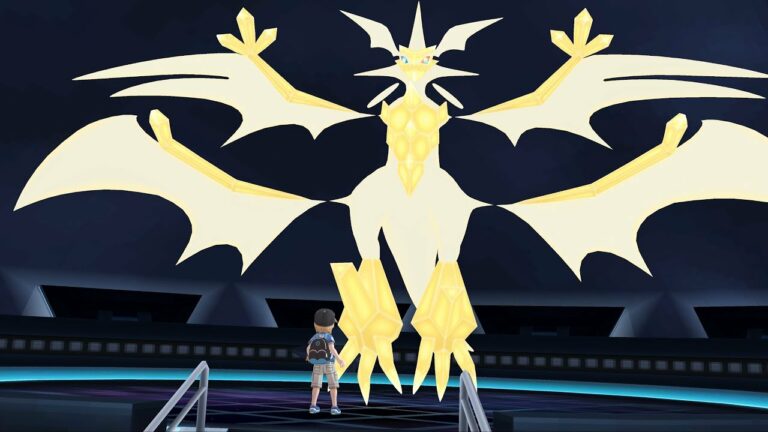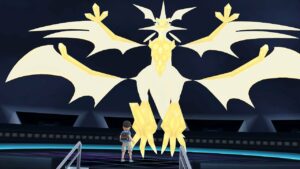 Ultra Necrozma, the real form of the final member of the Light Trio, is obtained by Necrozma in either its Dusk Mane or Dawn Wings form while clutching an Ultranecronium Z. This form is attained by a process known as Ultra Bust, which is comparable to Mega Evolution and Primal Reversion.
Necrozma's appearance transforms into a dragon-like creature with four bat-like wings and the ability to learn the special Z-move "Light That Burns the Sky." Its type combination becomes Psychic-Dragon; however, this incredible form may only be used once every battle.
3. Noibat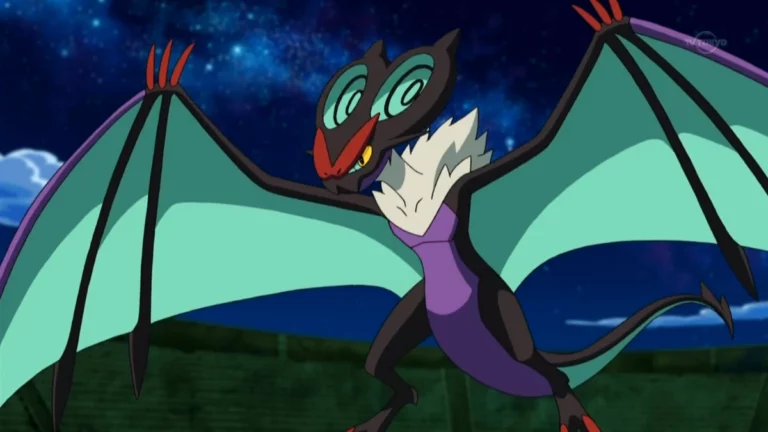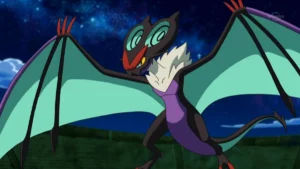 Sound Wave, introduced alongside its ultimate form in Generation VI, is the only purple bat Pokemon on our list capable of competing with Swoobat and Woobat in terms of cuteness.
Oddly, despite its type combination, it cannot learn dragon-type moves by leveling up. Its pale purple appearance and large yellow eyes give it a generally harmless aspect.
Its base stats are similar to Zubat's, giving it the lowest base total of any dragon-type creature. When it achieves its final form, however, its shortcomings are corrected.
4. Lunala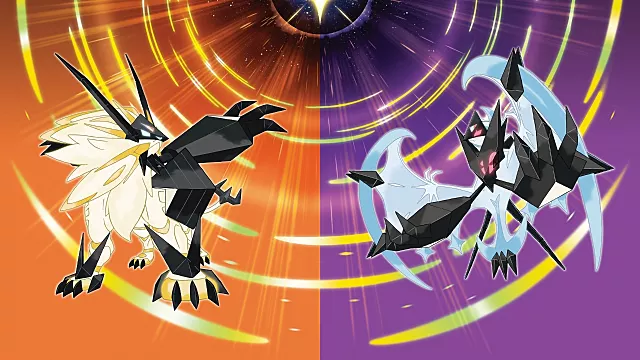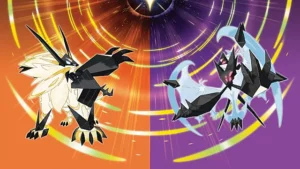 Under different circumstances, this bat Pokemon evolution would have topped our list. Lunala is the first announced Legendary Pokémon to be inspired by a bat, and despite lagging behind its Light Trio colleague, she is still an exceptional Pokémon.
Along with Solgaleo, Lunala was the first member of a Legendary trio to be obtained through evolution, as it evolves from Cosmoem at level 53 and is one of Cosmog's final forms.
5. Noivern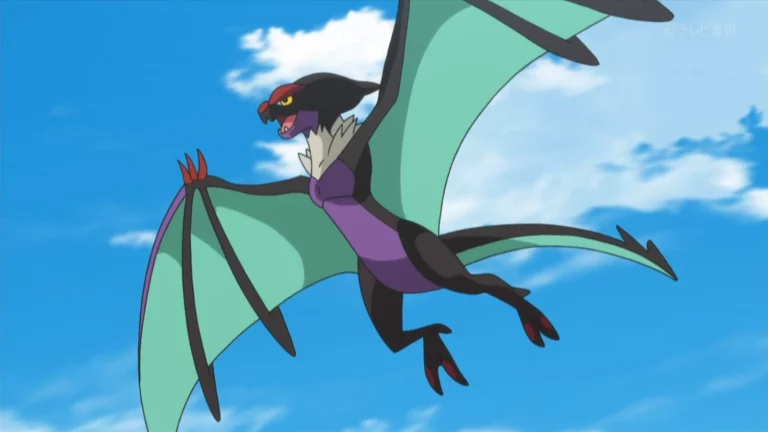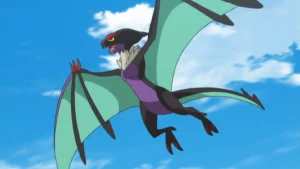 The Flying Dragon type was introduced in Generation VI and is the final evolution of Noibat. Its look resembles a cross between a bat and a dragon and appears influenced by various bat species.
It had a significant appearance in the anime during the Kalos seasons as one of Ash's Pokémon, having evolved from Noibat after hatching from an egg.
6. Crobat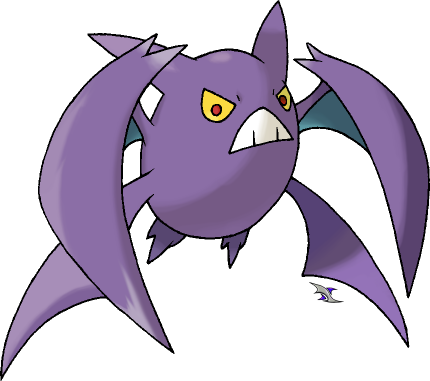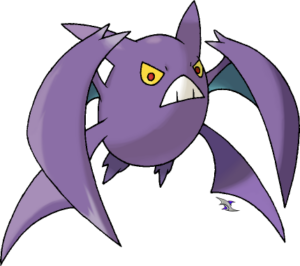 Crobat, the ultimate form of the original "Bat Pokémon" evolutionary family, evolves from Golbat through a combination of leveling up and a strong bond with its trainer. It was introduced in Generation II, unlike its predecessors, which were introduced in Generation I.
Its added wings allow it to fly faster than its previous forms, and its color pattern is the exact opposite of the Golbat.
7. Zubat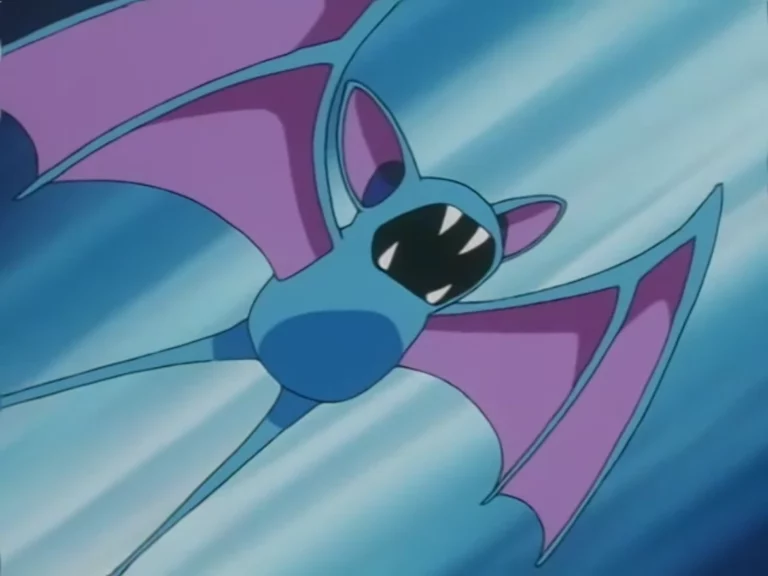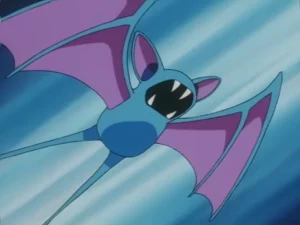 In the late 1990s, the original Bat Pokémon debuted alongside the initial 151 Pokémon. As a cave-dwelling creature that avoids the sun, Zubat lacks eyes and nostrils and, like real bats, uses echolocation to navigate and identify its prey.
It is a peculiar fact that Zubats are reported to avoid sunlight since it hurts their skin.
Additionally, as old-school fans would recall, Zubat was one of Brock's Pokémon during the original series. Even though its capture occurred off-screen, it became an important component of his squad to evolve into a Crobat, after which it was loaned to his younger brother Forrest to serve as a gym leader.
8. Swoobat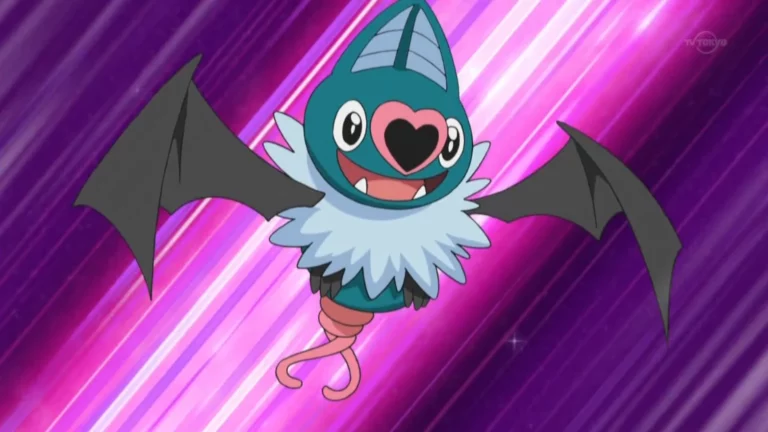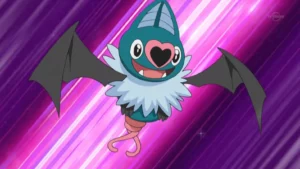 Like Crobat, Swoobat achieves its final form by reaching a high friendship level and leveling up. However, their appearances are vastly dissimilar. Swoobat is likely the cutest Pokémon inspired by bats, as evidenced by its large eyes and pink, heart-shaped snout.
It always appears smiling, giving it a friendlier appearance than any other bat Pokémon.
9. Gligar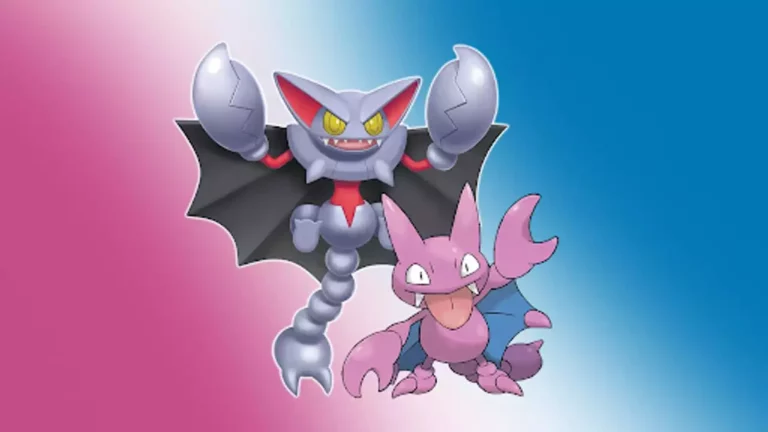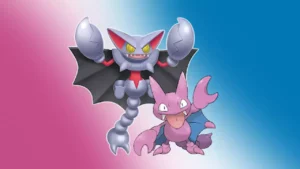 It shares its category with Gliscor, and it is perhaps the most difficult Pokémon on our list to evolve. Gligar must level up throughout the night while carrying a Razor Fang to evolve. It is not to say that it is impossible, but it does need a more particular effort.
Its type combination is one of the most uncommon in the franchise, as Landorus is the only other Pokémon with the Ground-Flying type save it and Gliscor. It provides a significant edge in battle, as it is immune to Ground- and Electric-type strikes, but it must be wary of Ice- and Water-type attacks.
10. Dawn Wings Necrozma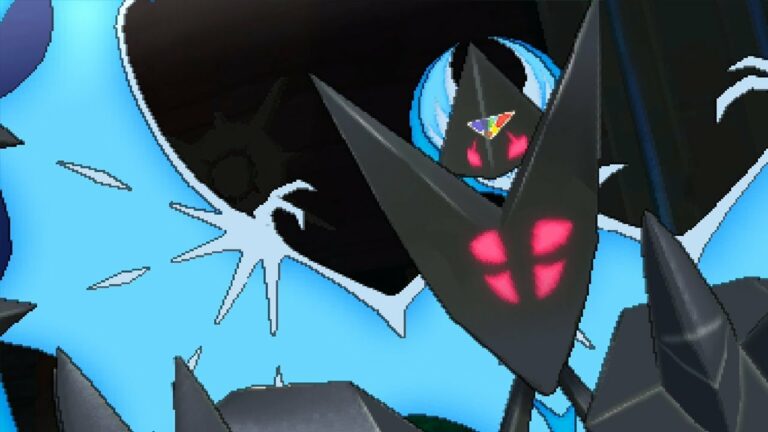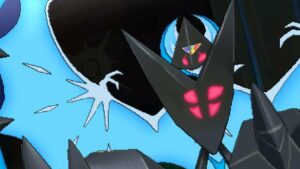 This form is the Pokémon Ultra Moon game's mascot and may be acquired by Necrozma after fusing with Lunala via the N-Lunarizer. It can learn Lunala's signature move and Z-move, and its type switches to Psychic-Ghost.
As in Black and White 2, the plot of Ultra Moon revolves around the fusion of two Legendary Pokémon. As the game's story progresses, the player will battle Necrozma up to three times, the most of any Legendary Pokémon.
11. Golbat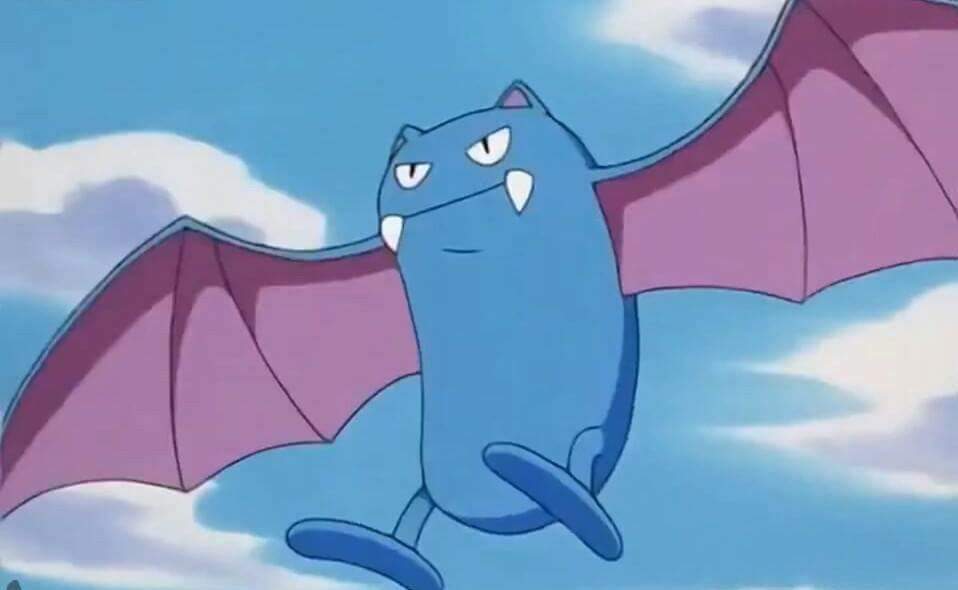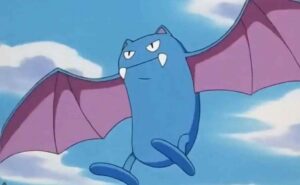 If we talk about the popular flying bat Pokémon, based on a vampire bat, Golbat has a more cartoonish appearance than its pre-evolution and ultimate form, as it has a large mouth that appears to be open at all times and very long feet and is the only member of its evolutionary family to have legs and feet. In addition, its wings become significantly larger than Zubat's, and it acquires eyes.
Golbat and its evolutionary ancestors are the only Pokémon with a Poison and Flying type combination.
12. Woobat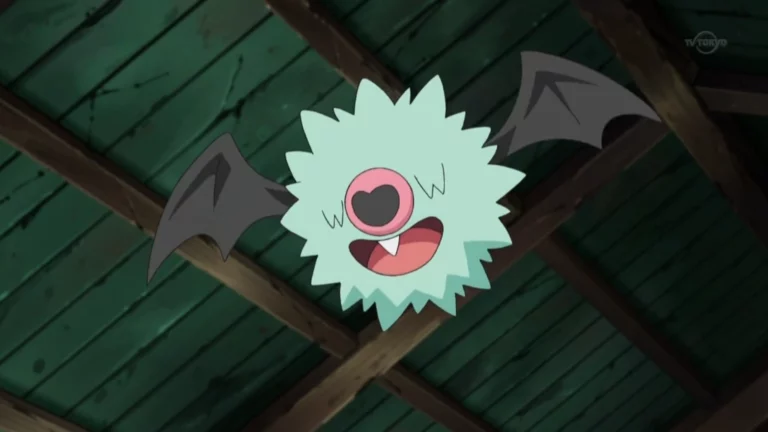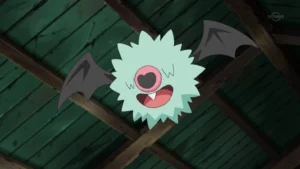 In addition to the Zubat evolutionary family, Woobat is the only other Pokémon classified as a "Bat Pokémon." It is because its design, as well as its ultimate shape, is among the most endearing of all bat-inspired animals.
Aside from the heart-shaped nostril, this creature resembles a real-world bat species: the Honduran White Bat.
ALSO SEE: All Snake Pokemon
In Sword & Shield, "Simple Beam," a move that turns the target's ability to "Simple," is both Woobat and Swoobat's signature move.
Final Thoughts
Despite not being among the most popular Bat Pokemon in the franchise, the species inspired by bats have earned a unique place inside it. They have frequently been included on the bad guys' teams, making them some of the most common foes to face.
However, only some of them have served as adversaries. As discussed above, real-world bats inspired not one but two main series game mascots in Pokémon Moon and Pokémon Ultra Moon, placing them among the elite Pokémon.