Flying Pokemon is a popular typing. Some of them are among the strongest Bird Pokemon around, so I've taken those and ranked them.
Our wing-flapping pals are excellent Pokémon partners; ranked here are the best Bird Pokémon. Please tell us which is your favorite!
Here is our list of the 20 best bird Pokémon of all time
20 Best Flying-type Pokémon Ranked
Complete List of All Bird Pokemon: Here are some of the strongest & best Flying-Types, ranked down from least strong to strongest. They all have something special, from the biggest Legendary birds to the smallest. However, some are better than others, and if you want to catch the best Bird Pokémon, you will want to know which ones to prioritize.
1. Pidgey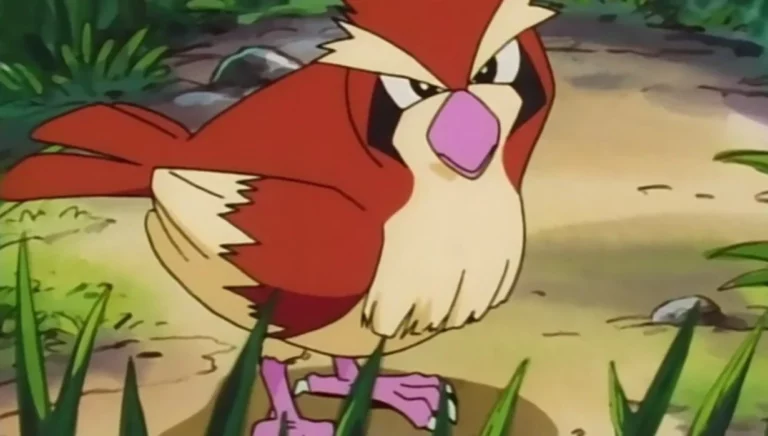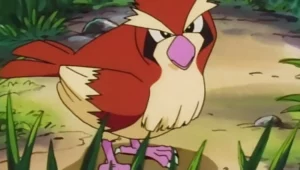 Lets talk about the the bravest Bird Pokemon go – Flying-Type Pokémon Ranked. Pidgey, the "Tiny Bird" Pokémon, is one of the original Generation I bird Pokémon. This little Pokémon has three brown and white tufts on its head.
Pidgey is renowned for its exceptional sense of direction, and they are relatively widespread in the wild.
At level 18, your Pidgey will develop for the first time. Your Pidgey will evolve into a Pidgeotto upon reaching this stage. At level 36, they will once again morph, this time into a Pidgeot.
Before evolving, Pidgey's greatest move is Whirlwind, a status move that sweeps away an opponent and pulls out a different Pokémon.
2. Zapdos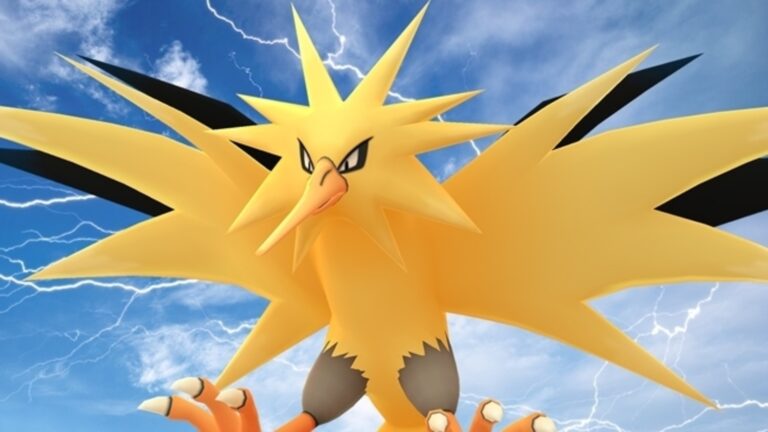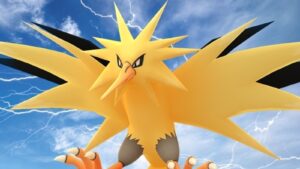 Zapdos, the second of Generation I's three Legendary bird Pokemon, is an Electric/Flying Pokémon.
Zapdos, unlike Moltres, are covered in spiked feathers and have a particularly long beak. There is also a Galarian variant of Zapdos.
The Galarian representation of the name Zapdos is orange and black. The normal two feet are converted into bigger, yellow-clawed feet. Both incarnations of Zapdos appear unreasonable in their anger. They were the first angry birds.
3. Fearow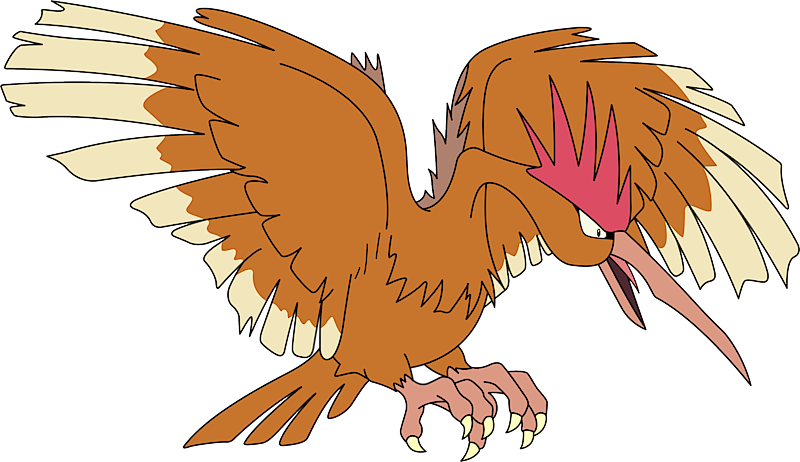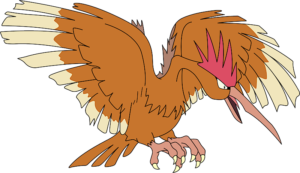 Fearow, the much larger evolved variant of Spearow, is predominantly brown and has a long beak. In addition, they have an angry appearance. Fearow, like Spearow, is unavailable in Generation VIII games.
After developing at level 20 in subsequent games, your Fearow will be able to learn more moves. These moves feature the Flying, Psychic, Dark, and Ground types.
At level 53, they will learn Drill Run, a Ground type move.
4. Pidove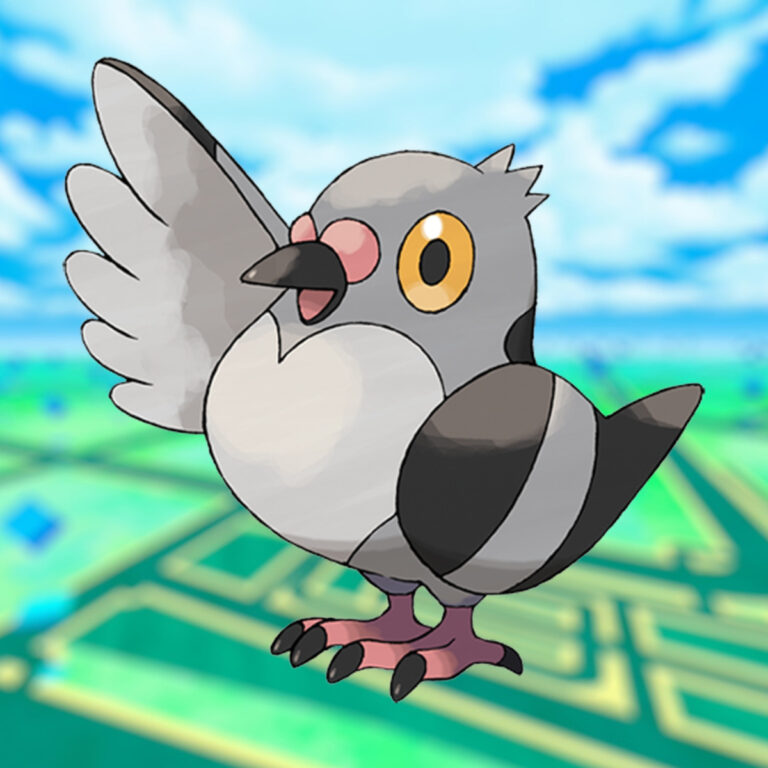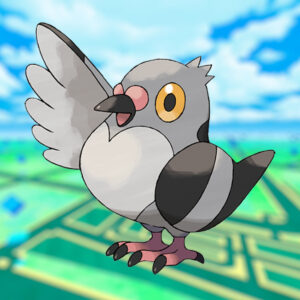 Is it a pigeon? Is that a bird? In a technical sense, this Pokémon is both. Pidove is a Pokémon with black and grey fur and yellow eyes. At level 21, they evolve into Tranquill, then again at level 32.
They are a Normal/Flying Generation V Pokémon. Pidoves do not have a reputation for intelligence.
Before developing, your Pidove can naturally learn several moves. Most of these are Normal-type moves, though they will eventually acquire some Flying-type moves.
The final move they learn before their first evolution is Swagger, which, let's face it, you'll quickly make them forget.
5. Farfetch'd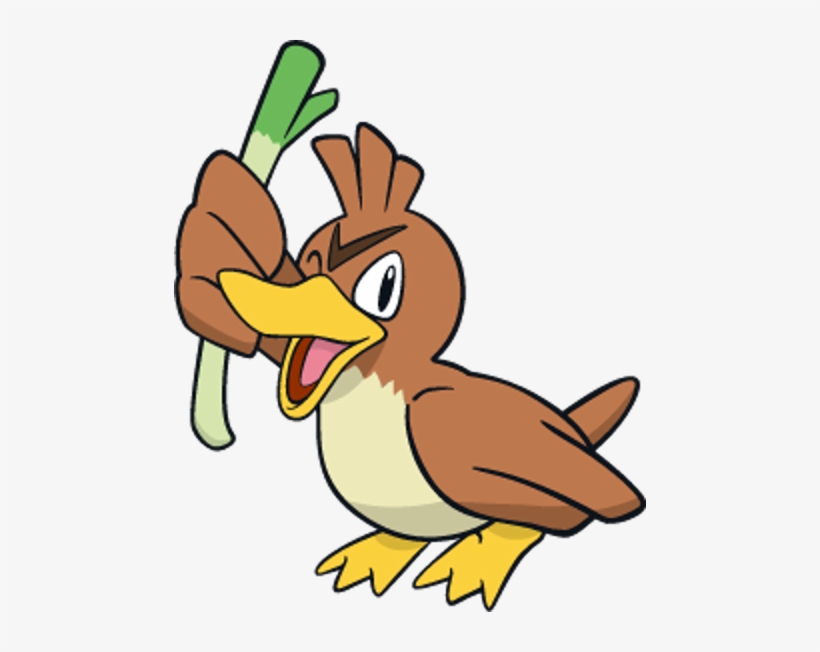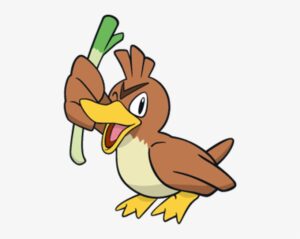 Farfetch'd was one of the several bird Pokémon introduced in Generation I. There is no evidence of evolution; however, they have a secondary form.
Farfetch'd secondary form is exclusive of the Fighting type and is found in the region of Galarian. This variant of Farfetch'd evolved into Sirfetch'd during combat if it scores three critical hits on its opponent.
Brave Bird is the final ability a Farfetch'd learn at level 65. GalarianFarfetch'd have a significantly unusual learnset that includes several moves of the Fighting type, including Final Gambit, Brick Break, and Rock Smash.
6. Altaria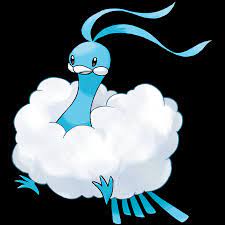 Altaria is so popular in the Pokémon universe because it resembles little clouds. This blue Bird Pokemon is a dual-type, possessing both Flying & Dragon attributes.
Furthermore, the Mega Evolution version of Altaria is a beautiful design that makes this blue Bird fluffier when given Altarianite.
Besides, this best normal/flying Pokemon evolves from Swablu at level 35 and is listed in Pokédex Generation III. Altaria, like many other Pokémon of the Flying type, learns Sky Attack in its later levels.
Sky Attack is the most potent move Altaria can learn; however, Moonblast, a Fairy-type move with the capability to reduce the opponent's Special Attack stat, is available at level 52.
7. Pikipek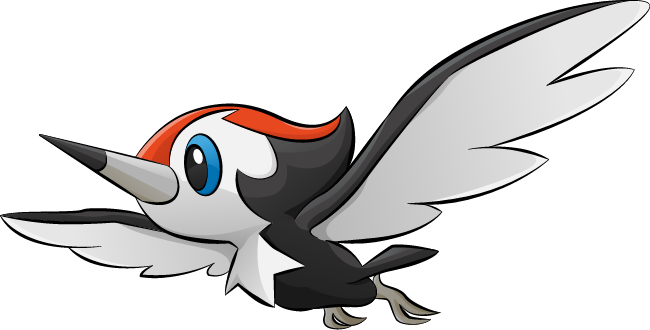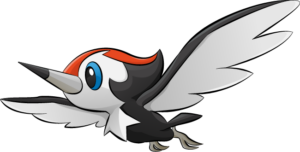 Pikipek resembles a woodpecker in appearance. This Pokémon has powerful neck muscles and can punch a victim 16 times per second with its beak.
It is not a skill they bring into combat, although it has been observed in the wild. As a result, Pikipek is absent from Generation VIII games. Their learnset for Generation VII, however, varies. This Pokémon develops twice, once at level 14 and again at level 28.
Your Pikipek can learn the Fighting-type move Rock Smash and the Normal-type move Supersonic before it evolves for the first time.
8. Fletchling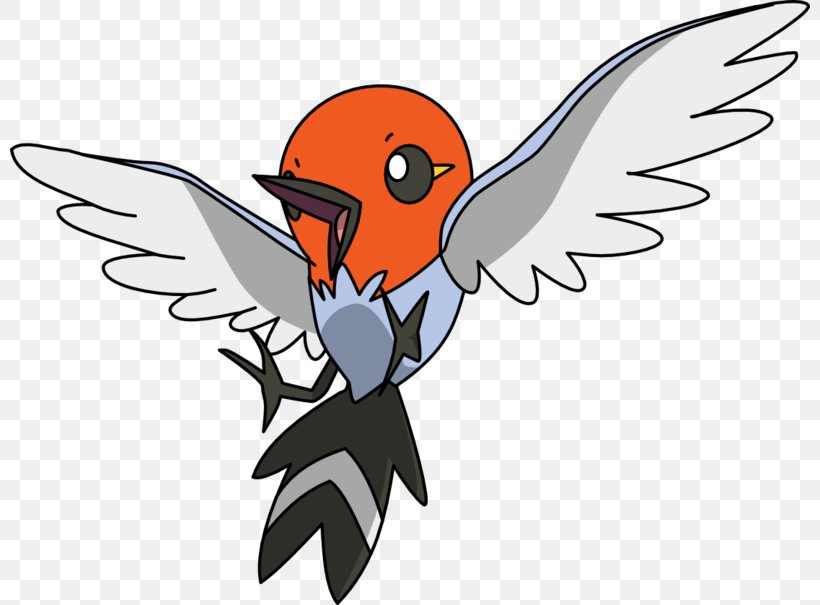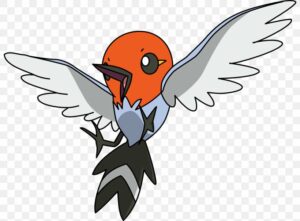 Fletchling, a Pokémon that resembles a small bird, takes the number three spot. Fletchling is modeled on a robin with a red breast and is primarily red and grey in hue (with some black and white accents). This small Bird may not appear to be much, yet it is the sole Robin Pokémon in the area.
Once at level 17 and once at level 35, Fletchling develops. Your small robin may not have a vast learnset, but there are lots of powerful maneuvers it can learn.
Your Fletchling will learn Ember at level 10 before developing, which is astounding for such a small bird.
9. Yveltal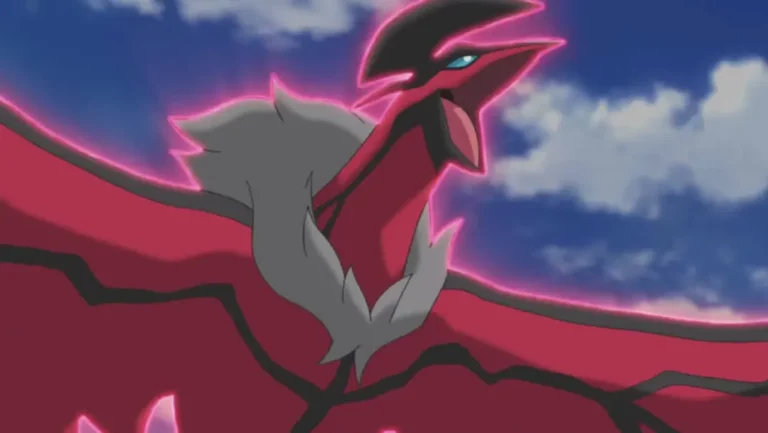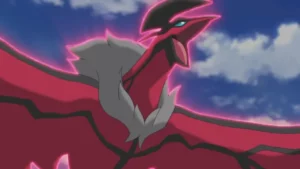 Yveltal is a Dark/Flying Pokémon that has never been observed evolving.
Generation VI's list of new Pokémon included Yveltal, which was the mascot for Pokémon Y. At the same time, Xerneas was the mascot for Pokémon X. This massive, winged Pokémon has enormous claws resembling talon points and a long tail that resembles a third wing.
Hyper Beam and Sky Attack are the two most formidable attacks in Yveltal's repertoire. Each has an accuracy rate of 90% and can be used five times.
Hyper Beam is a move that is well-known among Pokémon fans and is a formidable rival if you're seeking a move to eliminate your opponent quickly.
10. Swanna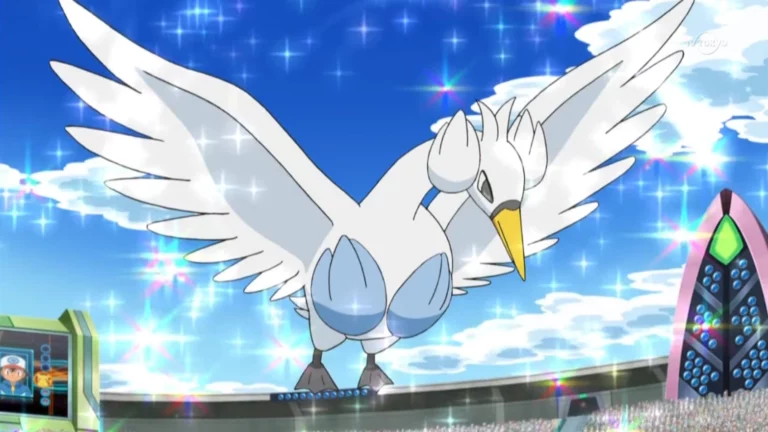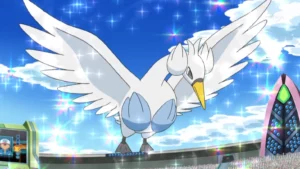 Based on a white swan, this artwork is incredibly graceful. Swanna develops from Ducklett at level 35 and is available in all Generation V through Generation VII Pokémon games.
If we talk about the popular and cute Bird Pokemon, Swanna has white plumage, a long beak, and a few white feature-like pieces on its head. Swanna can gain three additional skills after developing. The most powerful of these is the level 47 Brave Bird.
Brave Bird is a 100% accurate physical move that enables Swanna to tuck their wings and charge their target. There is recoil damage, although it is occasionally worthwhile.
11. Spearow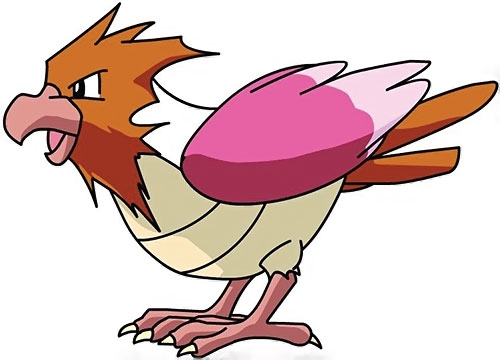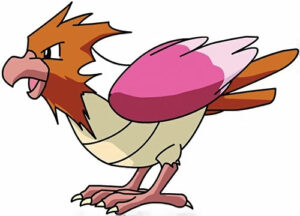 Spearow is one of the bird Pokémon introduced in Generation I.
A flock of Spearow assaults Ash and Pikachu for the first time in the anime when Ash attempts to capture one on his own.
Life lesson: Do not throw a rock at a bird.
Spearow is a Normal and Flying type dual-attribute Pokémon. At level 20, they develop into Fearow, also known as the "Tiny Bird" Pokémon. Spearow is absent from all Generation VIII games but may be found in Pokémon Sun/Moon and Ultra Sun/Moon.
12. Pidgeotto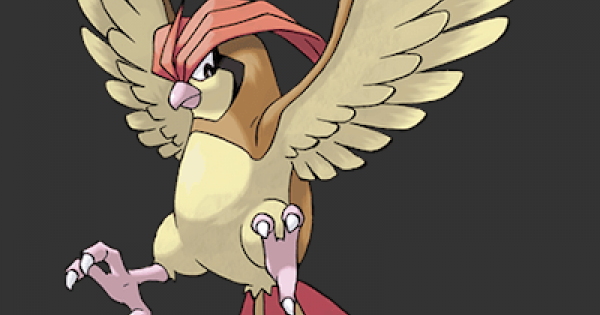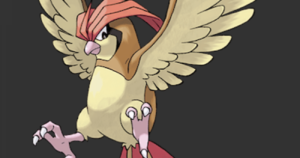 Next in our list of the best Bird-Styled Pokémon From All Games is Pidgeotto. It is the initial evolution of Pidgey, will appear once Pidgey reaches level 18. Pidgeotto's appearance appears to be a combination of avian and raptor characteristics.
This Pokémon can transport prey for several kilometers and has exceptional vision. Exeggcute, Magikarp, and Caterpie are their prey.
Gust is a signature move for this Pokémon; however, Pidgeotto would have learnt it as a Pidgey at level nine. Twister is the next move that your Pidgeotto will learn when it evolves for the first time.
13. Pidgeot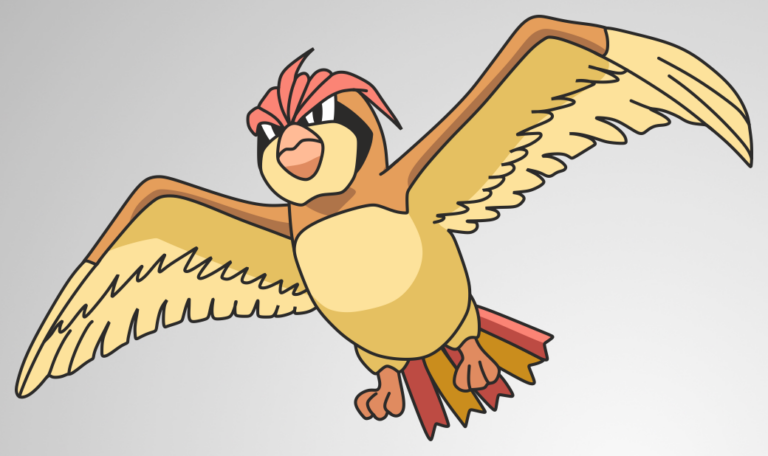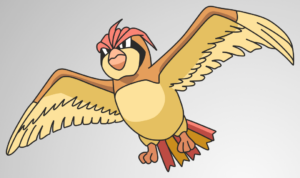 If we talk about the popular Bird Pokemon, Pidgeot, the last evolution of Pidgey, is a huge bird-like Pokémon that, in more modern games, has a secondary form.
Pidgeot can temporarily morph into Mega Pidgeot when given Pidgeotite. Blue wing tips and pink plumage make up their gorgeous appearance in their second stage. Wing Attack is the first new move your Pidgeot will learn at level 38.
This Flying-type move is quite effective and will likely be one of the four moves you allow your Pidgeot to retain during training. There are several status moves to learn after this, including Mirror Move.
14. Murkrow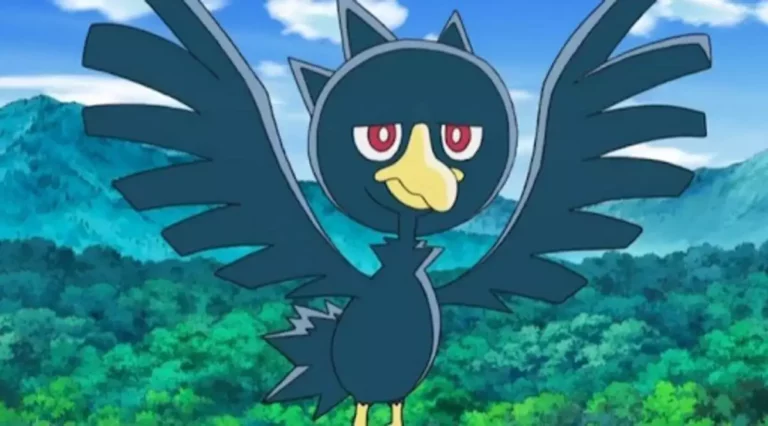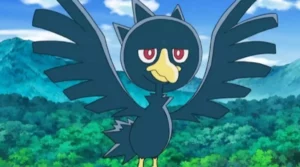 The type of Pokémon you might expect to encounter on All Hallows' Eve or at a farm at night.
Murkrow is a Dark/Flying Pokémon with a tail that resembles a witch's broom and a head design that resembles a hat. Red eyes complete its look, giving them an excellent Pokémon of the Dark type.
When exposed to a Dusk Stone, a Murkrow can transform anytime. It's entirely up to you to select when your Pokémon will evolve. Quash, a Dark-type move is a final move that Murkrow can independently learn at level 65.
15. Moltres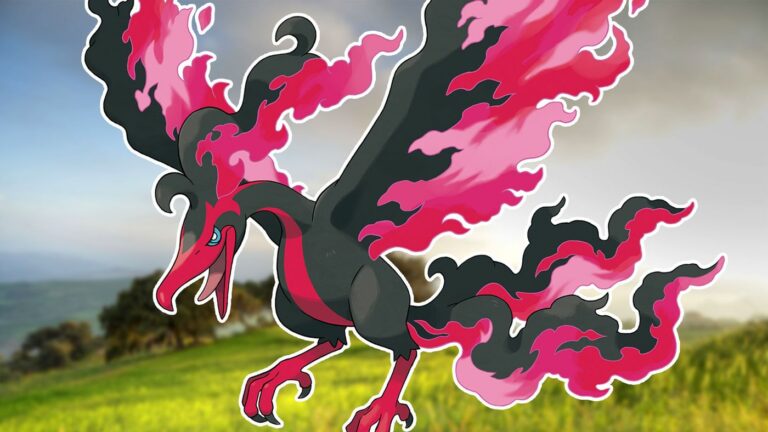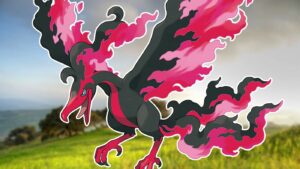 Moltres, one of the three Legendary Pokémon from the First Generation, is a Fire/Flying Pokémon from Kanto.
With the entrance of Galar, our firebird now has access to a second form in addition to its original one.
This second form is the Galarian form of Moltres, a regional form that can only be obtained when playing in Galar.
This variant of this fire Bird Pokemon is black and pink, unlike its usual yellow and red/orange coloring. Honestly, it's a remarkable change.
16. Staraptor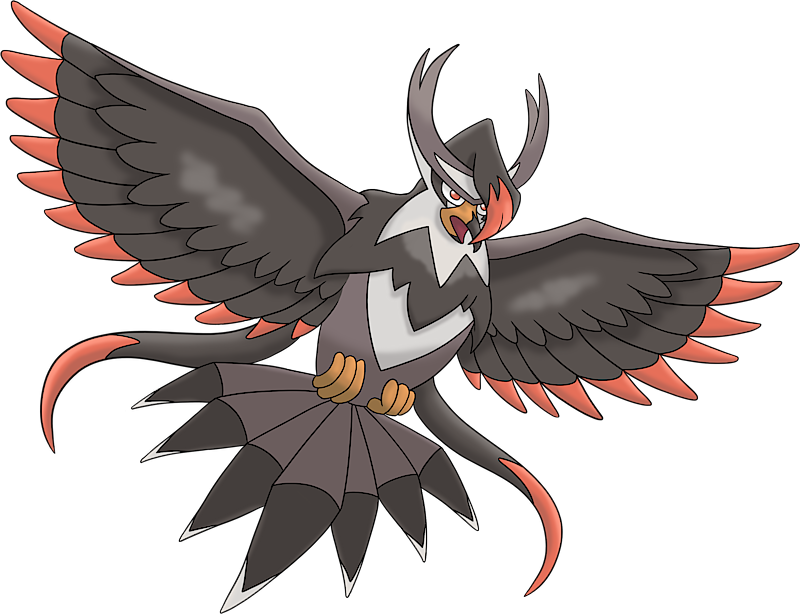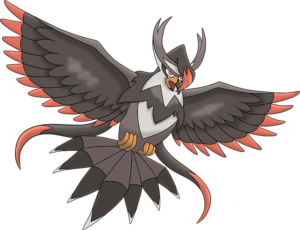 A Pokémon that appears to be a member of a gang, ready to pounce on the protagonist or cause trouble.
Staraptor has a black plume of feathers with red points on its head. They evolve at level 34 from Staravia and level 14 from Starly.
Staraptor has little left to learn from its trainer's leveling up as the final evolutionary form. It is because their learnset contains only three move movements.
Included among these are Agility, Brave Bird, and Final Gambit. Final Gambit is a hazardous move; a trainer should only have their Staraptor use it if they are optimistic it will defeat the opponent.
17. Articuno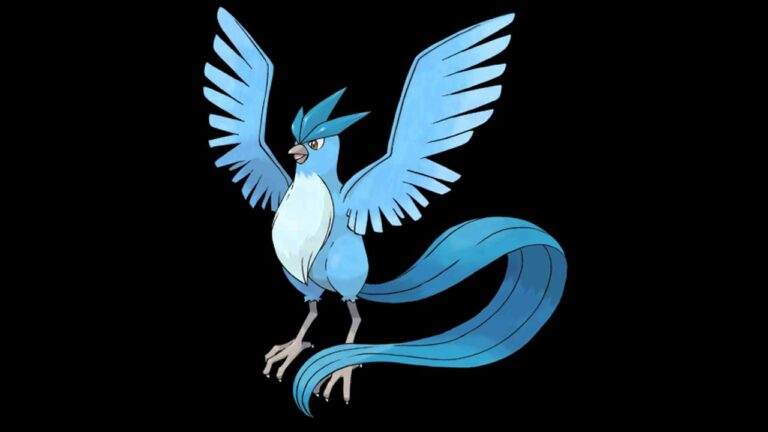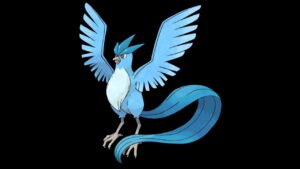 Articuno, the third Legendary Bird Pokémon, is a dual-type Ice and Flying Pokémon. Among the legendary birds of Kanto, Articuno is the most popular. It is because they have the most bird-like appearance of the three and an attractive design.
Articuno, like the others, has a Galarian form. However, this form alters Articuno's coloration from blue to purple, somewhat elongates its wings and tail, and alters the shape of its head ornaments. Indeed, all three Galarian varieties are darker than their Kanto equivalents.
18. Toucannon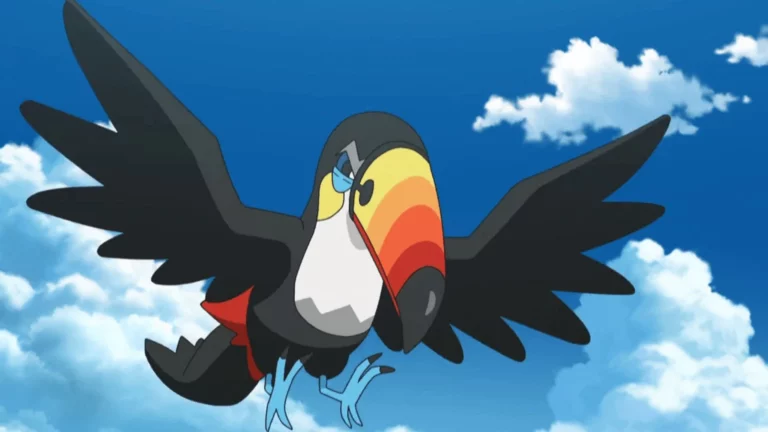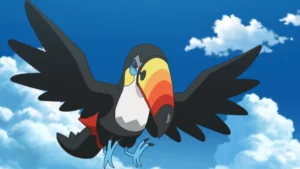 Are you still seeking the Strongest Flying Pokemon in 2022? Toucannon is the second evolutionary form of Pikipek, evolving at level 28 from Trumbeak. The design of this Pokémon is based on a Toucan and is remarkably similar to that of the Bird. Toucannon has gases within their beaks that can catch fire and enable them to hurl stones-shattering seeds.
This Pokémon is exclusive to the seventh generation. When your Toucannon evolves at level 28, it will immediately wish to learn Beak Blast. Beak Blast, a Flying-type move, is Toucannon's most potent attack.
19. Talonflame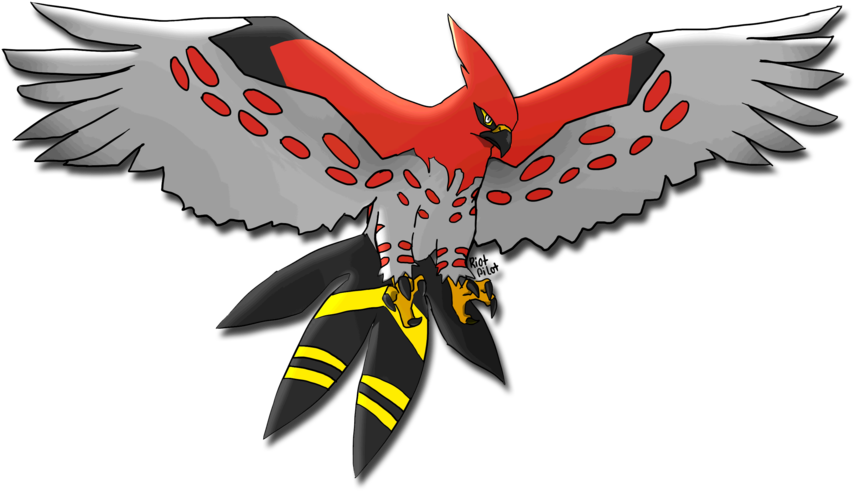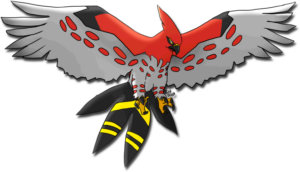 Talonflame, the final Fletchling evolution, evolves from Fletchinder at level 35. Your Fletchling will have traveled a great distance to reach this moment. Talonflame is known as the "Scorching" Pokémon and resembles a hawk in appearance.
ALSO SEE: Anime Boys
As your Talonflame gains strength, it can learn many Flying-type moves, the most prominent of which is Brave Bird at level 83.
Strangely, this Pokémon can also learn the Steel-type move Steel Wing, but that's just another surprise for a Pokémon with such a humble beginning.
20. Ho-Oh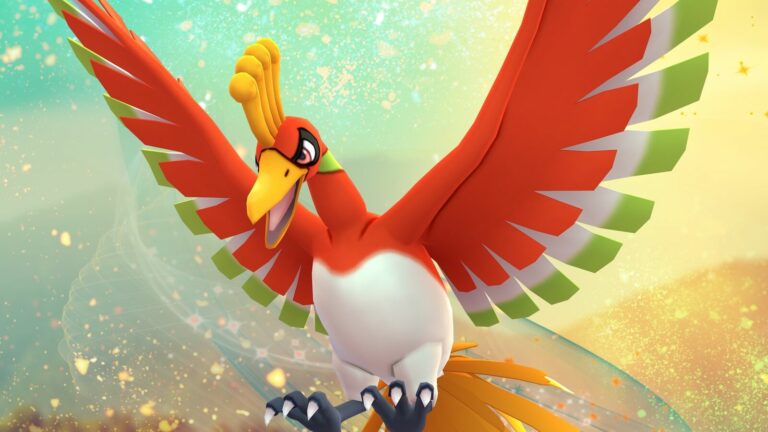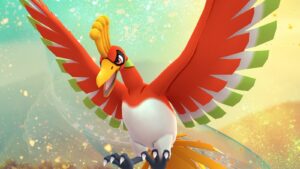 Ho-Oh, the last bird Pokémon on our list, is ranked first. Ho-Oh has existed since the First Generation of Pokémon, although it did not show in the game's Pokédex at the time.
It was due to the belief that Ho-Oh was a myth. So when Ash saw Ho-Oh soaring above a rainbow in the anime, Professor Oak told him he couldn't have seen this Bird.
Ho-Oh is somewhat related to Lugia, the second legendary bird. Ho-Oh is the guardian of the skies, whereas Lugia is the guardian of the oceans.
Ho-Oh is the trio master for Moltres, Zapdos, and Articuno and has appeared multiple times in anime, manga, and movie adaptations.