Even though smartphones have vast storage capacity, they eventually run out of space. Therefore, boosting storage capacity with an external memory card is always preferable.
Depending on your device, there are various sorts of memory cards on the market. However, you will surely hear about MicroSD cards and TF cards, as they are widely used.
Numerous individuals consider using MicroSD cards, as they are the most popular, but a few users are curious about TF cards. If you're one of these people and wish to learn the definition and how they differ, please read this article until its conclusion.
What is a TF Card?
TransFlash Card, often known as TF Card, is the world's smallest memory card. SanDisk and Toshiba developed and released it in 2004.
Before the TF Card, SD cards were widely used in digital cameras and other portable storage devices. But there was one issue with SD Cards; they were cumbersome, and thus it quickly gained popularity.
The TF card's dimensions were 11mm x 15mm x 1mm, making it the smallest memory card available at the time, facilitating its rapid market penetration.
As technology advances daily, TF Card's properties have been enhanced, and its name has been changed to MicroSD Card.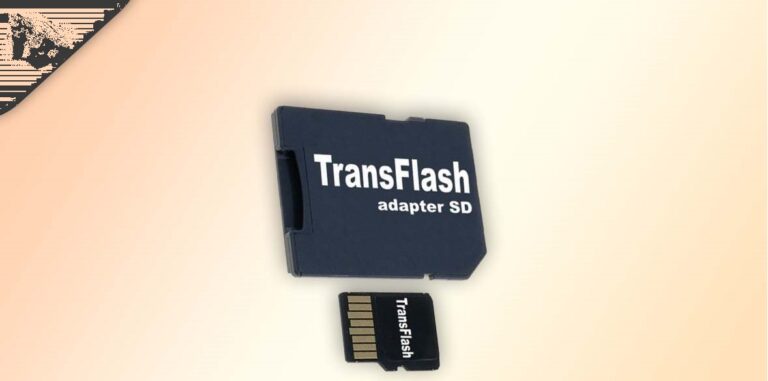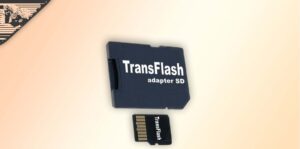 How Does a TF Card Work?
A device should have a MicroSD slot where the card must be inserted and detected. You may then easily store music, videos, photos, and other stuff in it.
Numerous gadgets lack a MicroSD card slot. Hence an adapter is required to use a TF Card on the device. You can find these adapters at both online and physical stores.
In general, you can insert the card and begin using it immediately, but in other instances, you must make adjustments before use.
Methods To Use a TF Card More Efficiently
What is a TF card used for: If you need to be aware of this, let me inform you that you can use it with many devices, maximizing its utility.
Modern speakers support TF Cards. However, before placing it into the speaker, you must check that it is pre-loaded with music. In the case of MP3 players, you must perform the same action.
If you wish to increase the storage capacity of your tablet, you can place the TF Card on its rear and restart the device once for it to recognize the card. If your Android device allows external cards, locate the slot and insert a TF Card to extend the capacity.
It is possible to use an external adaptor for devices that do not accept TF Cards, such as the iPhone. Insert card into the adapter, plug the adapter into your phone, and then grant the adapter and phone permission to exchange files.
Using the adapter, you can connect the TF Card to your computer or a phone that supports it via a USB cable.
Users of Nintendo consoles can use TF Cards with their devices. First, turn off the smartphone and open the kickstand on its back to identify the card slot if you are also among them. Then, properly insert your card and power up the console.
You can even use this card for your drones and dash cams to assist them in capturing more videos.
This card is also ideal for copying files from one device and inserting them into others to share them. In addition, it facilitates the transfer of files between two devices.
Therefore, you may use a Card with your device to extend storage and save any file you desire, and you can even download files directly from the internet to this card.
What is a MicroSD Card?
Over the years, TF Card has evolved into a MicroSD Card, modifying a few of its functional characteristics.
The SD in MicroSD stands for secure digital and has the same capabilities as a TF Card. You may quickly enhance the storage capacity of any device that supports external memory cards by inserting this card.
You can use the card with your smartphone, Bluetooth speakers, MP3 players, camera, and even a drone. In addition, this card is compatible with adapters in the same manner as TF Cards.
As it is the smallest in size, MicroSD Cards are currently the most popular and widely used way to enhance the storage capacity of a device.
How is a TF Card different from a MicroSD Card?
Is a TF Card, the same as a SD card: In 2004, Sandisk and Toshiba partnered to create the minor memory card. Eventually, the SD association purchased the device from Sandisk and renamed it MicroSD.
A TF Card and a MicroSD Card are nearly identical in appearance and size, and it might be difficult to distinguish between them.
ALSO SEE: View and Delete Hulu Watch History
However, if you examine their physical characteristics closely, you will notice a few discrepancies. For example, a MicroSD Card that supports SDIO mode enables you to execute functions in addition to file storage, such as Bluetooth, GPS, etc. On the other hand, a TF Card can only store a file and cannot do these actions.
In the past, TF Cards were available in 16MB and 32MB capacities, but as of 2014, MicroSD Cards and TransferFlash cards are equivalent.
Both cards have identical dimensions and specs and have been used to extend the device's capacity to date. MicroSD has taken over the market. Thus it is unlikely that you will encounter a TF Card.
Conclusion
This article provides comprehensive information regarding TF Cards and MicroSD Cards and their distinctions. I hope your comprehension is complete and you've determined what to purchase. Please let me know in the section below if you have any questions.