With just a few minutes of spare time, you can send fax from Gmail, no fax machine required. Here is how to do just that.
The beep of a fax machine sent shivers through every office, signaling that something vital and urgent had arrived. How we transmit and receive faxes has changed throughout time.
Numerous businesses now employ email fax technology to send faxes via the internet rather than relying on cumbersome fax machines. Therefore, if you don't know how to Send Fax from Gmail, this instruction will help you set everything up in one minute.
How to Send a Fax from Gmail For Free (It's EASY!)
Can I Send Fax From My Gmail?
While Gmail does not have an email-to-fax feature, this does not preclude the use of third-party service providers. Using an online fax service, you may link your Gmail address with a fax number. It allows you to generate a Gmail Fax number that can be used to send and receive faxes using your email address alone. It functions as a landline and is operational 24 hours per day.
You can send a fax online via a fax service provider by using Gmail to compose a new email. Enter the recipient's fax number in email format and attach the file you wish to fax. Remember that this will only work if you already have a fax service account, as faxes and emails use different technologies. In addition, your fax service provider must have robust email-to-fax servers for the conversion to be possible.
Register for an Email-To-Fax Service 
Numerous email-to-fax services enable you to transmit faxes via Gmail, which is fortunate. After registering with a fax service and configuring everything correctly, you can include the recipient's fax number in an email and send it directly to a fax machine.
Google can assist you in locating fax services such as RingCentral, eFax, etc. Typically, they are pretty basic. These fax services are not always free, however. After a certain period, most services will require you to purchase credits, tokens, or a membership plan to continue sending faxes for free. Others may enable you to fax free with a watermark or cover letter from their company unless you pay premium services.
Email-To-Fax Services You Can Try
1. RingCentral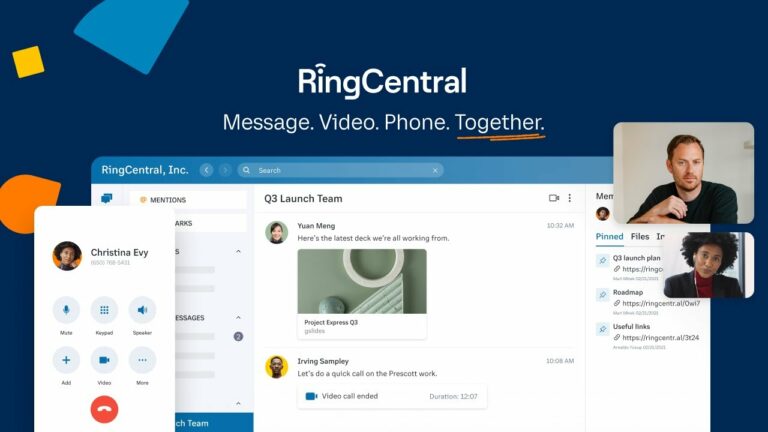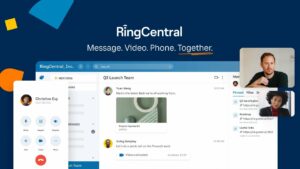 If we talk about the best way to Send Fax from Gmail, RingCentral has almost two decades of experience in the virtual office technology industry. It offers toll-free, vanity, and local numbers in the United Kingdom, Canada, and the United States. In addition, its fax solutions allow you to send fax online free from Gmail without hassle.
Their inexpensive subscription rates allow you to fax over 1,500 pages every month. In addition, they provide cloud service integration, scheduling, fax broadcasting, and an Android and iOS mobile app.
2. eFax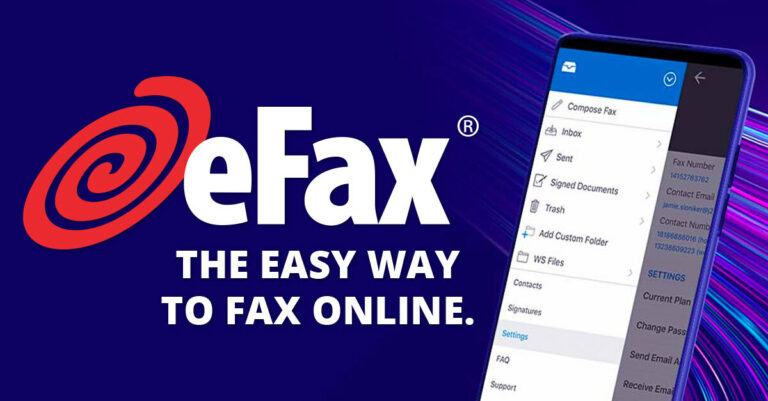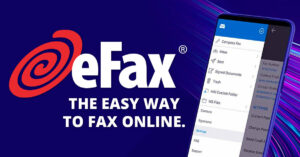 For over a decade, eFax has been a leading email fax service provider. Their service provides the broadest reach, with fax numbers accessible worldwide. However, email fax technology has always been two steps ahead of eFax. First, they were the ones that developed a mobile app that makes it easier to send and receive faxes on a mobile device.
It is among the top-rated method to Send Fax from Gmail free. eFax provides essential features such as cloud storage services, electronic fax signature, administrative and management interface, and unlimited fax storage. In addition, the easy mobile app allows you to plan your faxes and receive fast notice once they have been sent.
Note that regardless of which fax service you use, you must sign up using the email address you want to use for sending faxes via Gmail. In other words, the same email address must be used while registering and sending faxes.
How to Send a Fax from Gmail 
If you've not yet opened an account with the fax service, you can join up for a free trial to determine which one is the best fit for your business. Following is a quick guide on how to Send Fax from Gmail.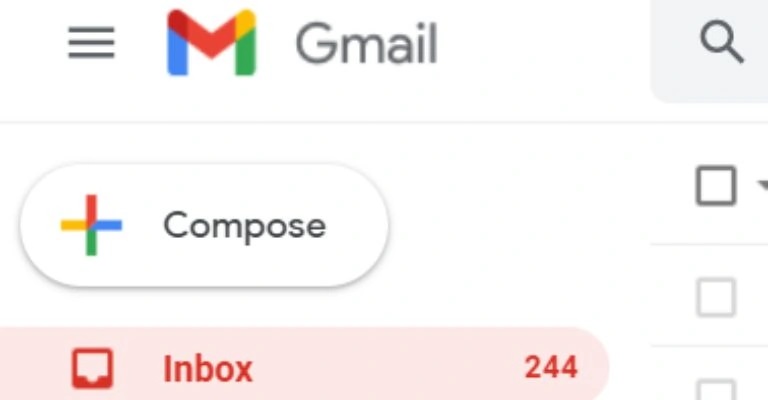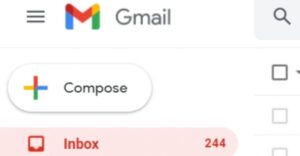 1. After logging into your Gmail account, you must select the "Compose" button in the upper-left corner of the page to create a new email message. A new window will show in the lower right-hand corner.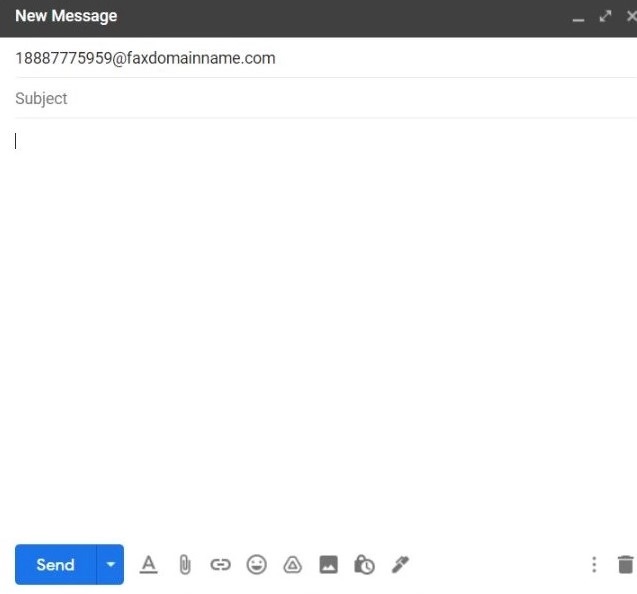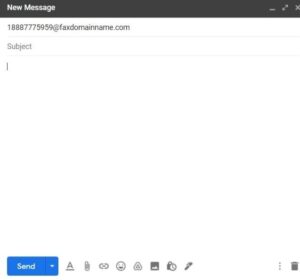 2. In the "To" section, type the fax number of your recipient fax machine. Then, add "@" and the domain name provided by your fax service provider. For instance, let's say you want to send a fax to this number 1-888-777-5959. Then you will type [email protected]. You'll get the domain name in your welcome email when you sign up. Note that the domain name will vary from one service provider to another. You may even have to include a country code if necessary.


3. Now, click the paperclip icon next to the formatting icon and choose the document you wish to fax. All fax services allow you to send files in the most common formats, including JPG, TXT, and PDF. The files attached to your email are converted automatically.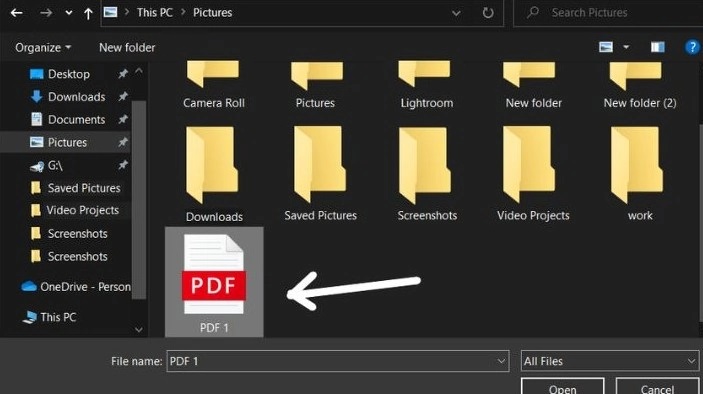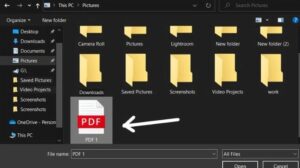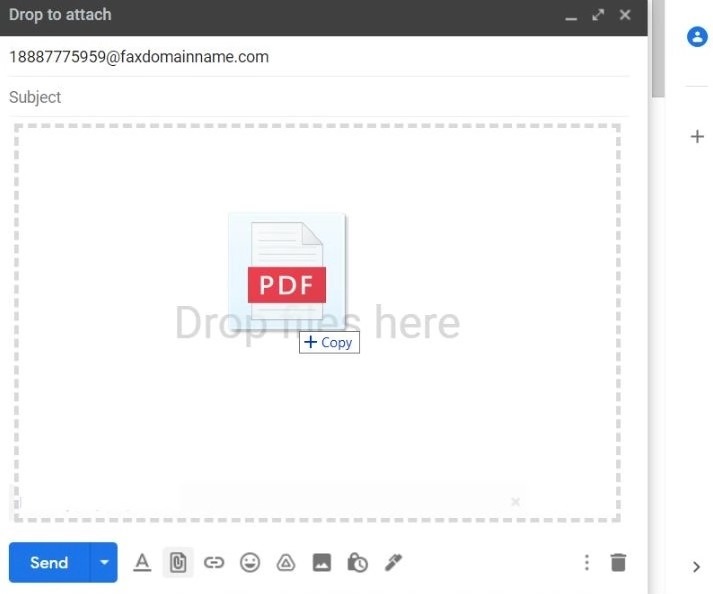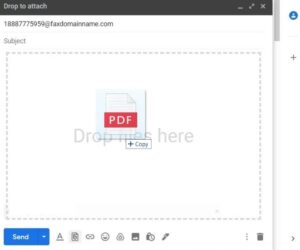 4. Note that if you want to send a fax that contains potentially sensitive information, you can type a cover letter by adding a subject line or writing something in the body. The cover letter will shift crucial information to the following page.


5. Now, tap on the "Send" button.
You now understand how to send fax from Gmail reddit. Once the fax is sent, you will receive a confirmation message with all the transmission details in your Gmail account. In addition, a faxed copy will be stored permanently in your fax account.
ALSO SEE: How to Test Proxies
As a web-based service, sending a fax from Gmail on a Mac or PC is the same. However, it indicates that document conversion is initiated on an external fax server, a capability of all PCs.
FAQs
Can I Send Fax from Gmail from the Mobile App?
Of course, you can fax from phone. The technique is identical to transmitting faxes; construct a new email message using the Gmail mobile app. Ensure that the fax document has been saved to your device. You may also take a photo of your document and attach it to an email. Some businesses have developed mobile apps that can sign, receive, and transmit faxes to simplify the process.
Do I Need a Fax Number to Fax from Gmail?
Yes, a fax number is required to send a fax. First and foremost, you cannot receive faxes without a fax number. A fax number functions as a connection between your account and fax servers. Fortunately, all fax services provide a fax number when a new account is created. You can choose from various fax numbers based on your city and country.
Conclusion
Although Google doesn't have a feature that allows you to send fax from Gmail, here is a quick workaround via a third-party fax service.
Log in or create a new Gmail email address.
Sign up for a fax service by using the same email address.
Compose a new email & type in the recipient's fax number.
Add "@" and the fax domain name in the TO section.
Select and insert the file into your email's body.
Tap the send button.
This guide has helped you send fax from Gmail. If you've used Gmail for faxing your documents, please share your experience below in the comments section!