While using proxy networks, gathering information about several parameters may be necessary to establish whether the proxy service is beneficial. However, test proxies networks require specialized tools.
Several proxy tester download are available online, but not all are secure. Additionally, they may not supply all the necessary information. So, how do you verify proxy networks? The best method is to use Proxyway's proxy checker tool. You will have an advantage over other proxy checkers online.
This article will explain how to use the proxy checker tool by Proxyway to test your proxy networks.
What is Free Online Proxy Checker?
You may already be familiar with proxy networks. They are just IP addresses distinct from your own, allowing you to route your online requests through them. These proxy networks are frequently used to access the Internet anonymously or conceal an individual's digital footprint for specific objectives.
Before employing a proxy network, check whether the proxy service provider meets your requirements. To test this, you must use a specialized tool known as a proxy checker.
These tools are accessible online, and you can examine any proxies to obtain important network and service provider information. However, not all of them will supply information that is 100% accurate.
How is Proxy Checker by Proxyway Different?
If you have a lengthy list of proxies and wish to test them all at once, you can do so with the proxy checker from Proxyway. In some tools, you may need to queue these proxies to be tested sequentially. Here, however, you may test all proxies simultaneously and receive the results in a tabular style for easy analysis.
Additionally, this program supports numerous protocols, including HTTP/S and SOCKS5. You will receive details regarding the proxy network's physical location, ISP, and proxy type. Additionally, you can determine if any web server will recognize the IP address as a proxy. Monitoring the status and speed of a connection is also feasible with this tool.
How to Test Proxy with Proxy Checker?
It is easier to test proxies online with the Proxy checker than with other tools. You can test your proxies by following the instructions below.
Initially, you must select the protocol for your IP addresses. Unfortunately, these protocols cannot yet be mixed. Therefore, you must test IP addresses with distinct protocols independently. For instance, you might select HTTP/S as the initial protocol.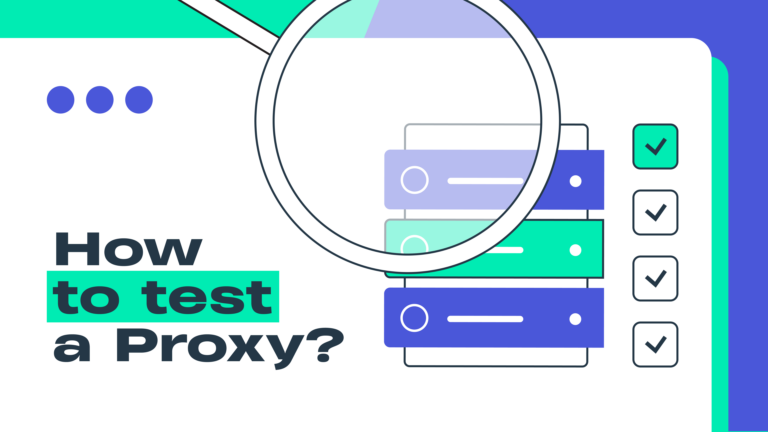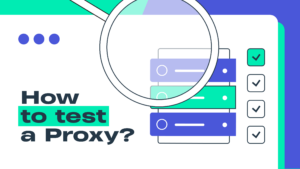 Then, you must input the list of proxies to be tested. This program supports testing a maximum of 50 IP addresses. In addition, you may input the domain names or IP addresses of the addresses.
ALSO SEE: Dedicated Fax Line Online
After inputting all the information, click the Submit button, and the proxy checker will display the results in tabular format.
What Information Will You Get with Proxy Checker?
The information will be presented in seven columns. Each column's headline describes the information contained within. But, first, let us explain a bit more.
Proxy: This is the IP address you entered for testing.
Status: If the proxy checker tool download can connect to the web server using the IP address you specified, this column will read Success. However, an Error will be displayed if the program fails to create a connection.
Speed: This is the response time of the proxy server. Typically, time is measured in milliseconds. The program attempts to connect to the closest server based on the IP address's location.
Location: In this column, you'll find the city and country name where the proxy IP is located.
ISP: As you know, ISP is responsible for distributing and managing IP addresses. This column contains information about the ISP.
Hosting: You can tell whether this IP is a data center IP or a residential IP based on the hosting information. Different servers are more likely to identify as proxies data center IP addresses.
Known Proxy: This information reveals whether servers know that your IP address is being used as a proxy server. If the conclusion is correct, using the proxy network for various reasons may be challenging.
Conclusion
As the preceding section depicts, it is necessary to test a proxy network to verify the quality and dependability of the proxy server. Proxyway's proxy checker is the most effective of all internet programs capable of doing this check.
It will provide accurate information about the proxy networks you are using and organize the data in a style that facilitates analysis. Check it out.