Monday.com has risen to prominence as a CRM and SaaS firm in the previous few years. They offer a robust set of tools to assist small to medium-sized enterprises to run their operations efficiently. Furthermore, Monday.com can help you with everything from project management to custom software development. I'll take a look at Monday's CRM system in this piece, delving into its features, benefits, and pricing structure.
Monday.com Reviews 2022
Monday's CRM is a relative newcomer to the industry, but they have rapidly extended its features and functionalities to compete with other providers. As a result, their CRM has tools that enable you to build stronger relationships with your customers, track communication effectively, and scale your business simultaneously.
Monday.com CRM Features
Monday's CRM includes a plethora of options that can assist you in managing your staff and staying on top of their job. Well, the following are several key aspects of Monday's CRM suite:
Sales Pipeline Management
Contact Management
Lead Management and Onboarding
Lead Capturing
Team Tasks and Projects
CRM Learning Center
These Monday.com features let you gain visibility into your sales pipeline & increase your team's efficiency and productivity.
Sales Pipeline Management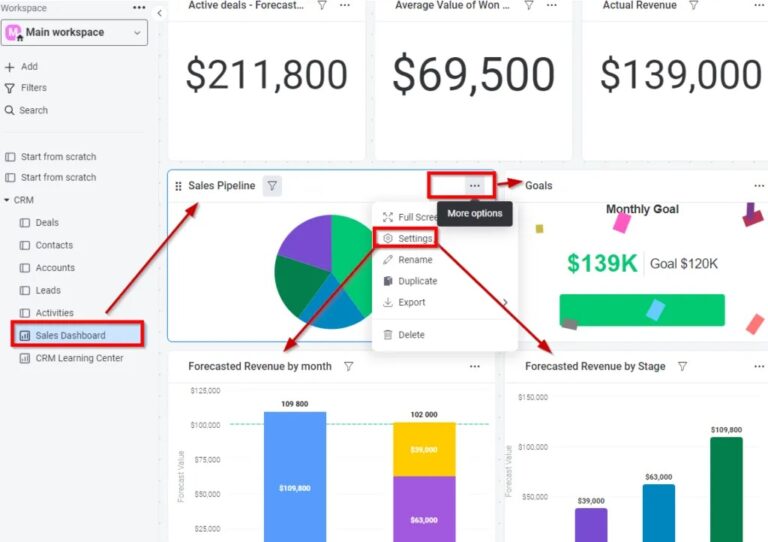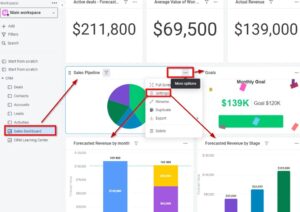 Their sales pipeline management function lets you personalize your current pipeline by creating filters. You can define new sales objectives, forecast revenue by month, and anticipate revenue by transaction stage, among other things. It lets you determine where to focus your efforts to increase sales and revenue.
Moreover, it's a powerful tool for monitoring and improving your sales pipeline as your business grows.
Contact Management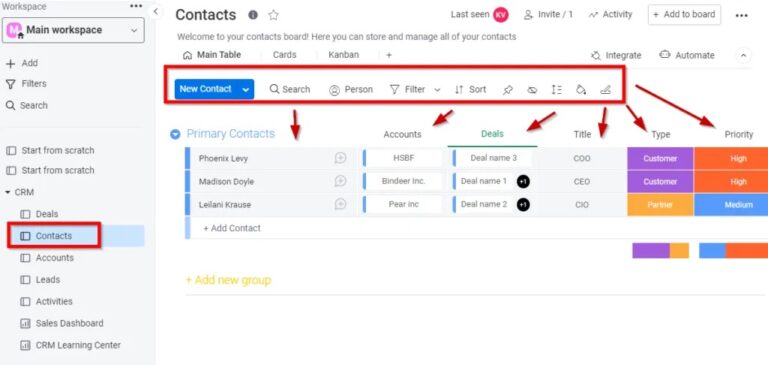 Monday.com CRM also has an excellent contact management tool. This feature enables you to create or import new deal contacts that can be properly monitored and managed.
With this feature, you can:
Add new contacts
Assign them to an account
Specify contact details (name, title, company, etc.)
Set their priority status
Assign them a customer type
Create a custom contact card
Well, all these features let you quickly access any info you need about your customer & their needs.
Lead Management and Customer Onboarding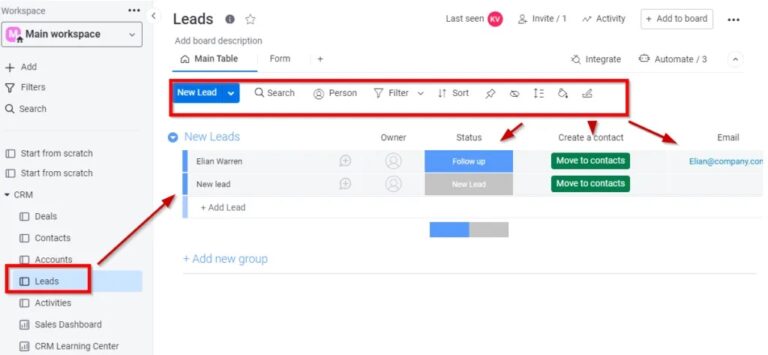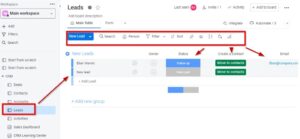 As leads enter your pipeline, it's critical to have a system in place that effectively manages them and assigns them to the appropriate department or sales professional. The lead management function enables you to add new leads to your pipeline, assign them to the right individual, and track their progress.
Moreover, this section can be automated entirely using Monday's automation function. In addition, it can send specific leads to designated accounts or individuals based on automation criteria that you define.
Lead Capturing


The lead capture tool enables you to organize and work your leads according to the deal type they represent. In addition, this function helps sort your leads and prioritize them according to their significance to your sales pipeline.
Team Tasks and Projects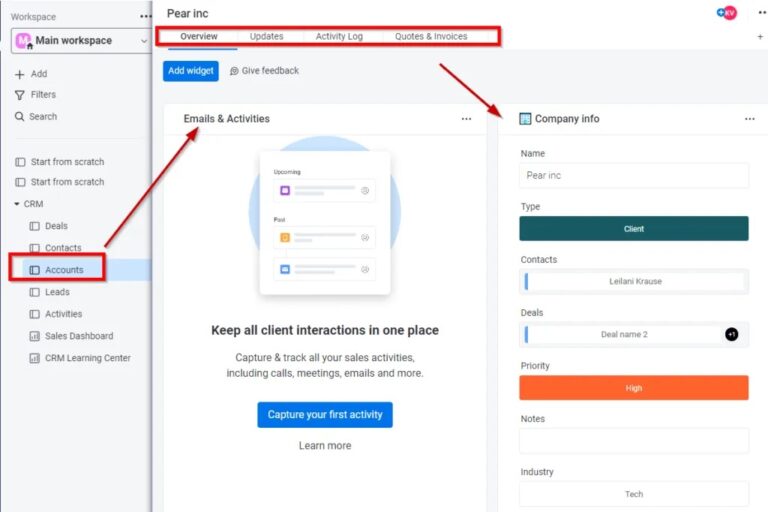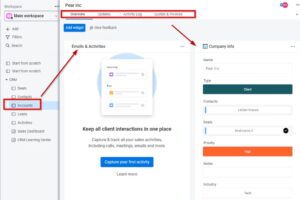 The customer project capabilities are beneficial for tracking and managing unique customer assignments. For example, you can keep track of individual emails related to an account to ensure that you're always up-to-date on the status of that customer and their projects.
Besides, not only can you view emails, but you can also keep track of phone calls, meetings, and other sales actions associated with a particular account. Further, these features enable you to maintain a high level of professionalism and communication with your clients throughout the process.
ALSO SEE: Instagram Story Viewer Apps
As a manager, this enables you to have a holistic view of how your salespeople manage their clients' demands and their communication effectiveness.
CRM Learning Center
Although Monday's CRM is highly intuitive, they provide a CRM learning center that may assist you in understanding how to use the software most effectively for your business's unique needs. It is beneficial if you are transitioning from another CRM supplier to Monday.com.
Additionally, you can learn to connect other apps necessary for your job on Monday.
Monday CRM Pricing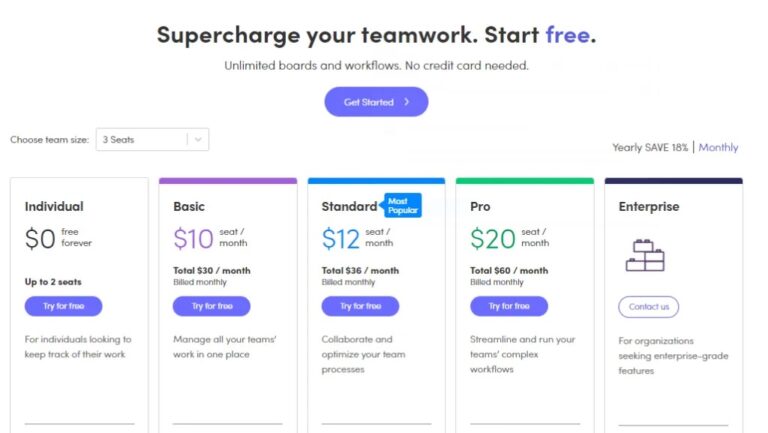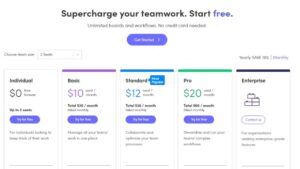 Monday.com pricing is determined by two factors: the plan you choose and the number of users you require on the site. Besides, their plans are often relatively reasonable and, as you can see, including some incredible CRM capabilities.
Conclusion
Understanding the CRM options accessible through Monday.com is critical for making an informed purchasing decision. In general, their CRM software is excellent, and it is highly affordable for small to medium-sized organizations.