Instagram stories have evolved into a more personal method to learn about influencers, companies, goods, and general human behavior. As a result, they provide incredible chances for creators and brands to increase engagement with their audience, among other benefits. Furthermore, we'll look at some of the best Instagram Story Viewer Apps and how they can benefit you as an influencer or small business owner in this piece. First, however, it's critical to understand what Instagram Story Viewer Apps are and what they do before we get started.
Best Instagram Story Viewer Apps (Anonymous, Free and Paid)
What Are Instagram Story Viewer Apps?
Instagram Story Viewer Apps are third-party apps that enable you to see and interact with Instagram stories in a non-Instagram-related environment. They are tools that will allow you to interact with your favorite influencer or company via a different app that is more comprehensive than simply reading Instagram stories directly. Moreover, to increase your interaction, you can look for the top Instagram growth services to help your account expand swiftly.
Additionally, solutions are available that enable you to stay completely anonymous when browsing Instagram stories. Further, these technologies might assist you in gaining access to secret profiles.
So, let's look at some of the most highly-rated and the best Instagram Story Viewer Apps available today.
Instalkr (Best Instagram Anonymous Story Viewer)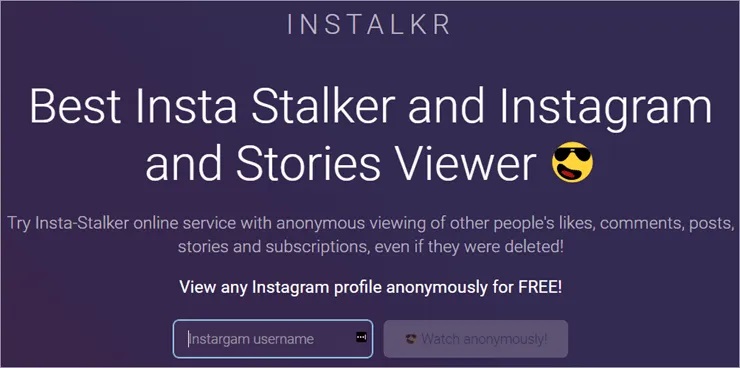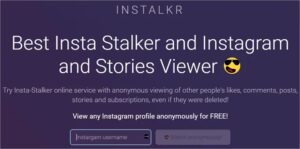 Instalkr is a one-of-a-kind Instagram app. It enables you to gain access to a public Instagram account without creating your own. In addition, it allows you to browse an Instagram account anonymously, including stories, likes, comments, and followers.
Moreover, the app might display posts or stories that have been deleted from the Instagram account. Instalkr enables you to save videos and images from any Instagram account.
Main Features
Anonymous Instagram viewing
Download Instagram Stories, photos, & videos
Access to deleted photos, stories, & videos
No Instagram account is required to use
Pricing starts
Free.
Qoob Stories (Best for Instagram bulk video and photo download)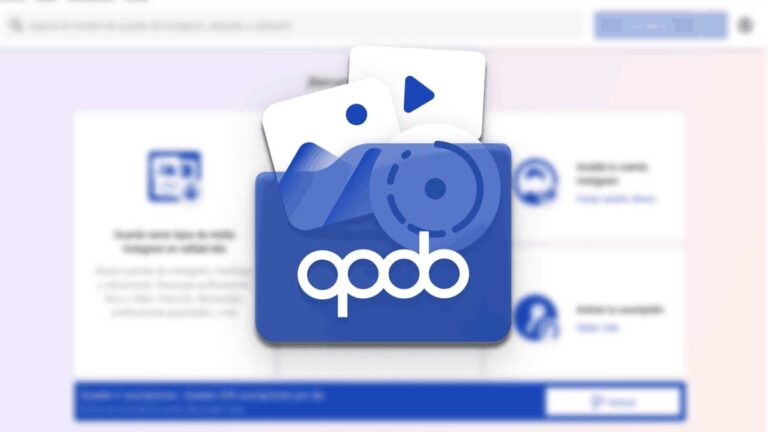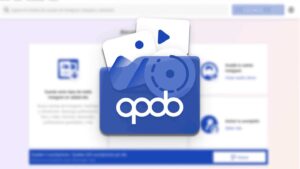 Qoob is a versatile Instagram story viewer tool that enables you to download videos and images from many Instagram accounts in bulk. In addition, it allows you to download movies, photos, stories, and even altered or deleted profile data.
You can do this on both public & private accounts. Besides, the app even allows you to automate the bulk download process of Instagram account data, so you must focus on viewing the data you need from the specified profiles.
Main Features
Bulk download automation
Download Instagram account profile photos, videos, & metadata
View Instagram stories from public & private accounts
Hashtag & caption saving
Pricing
Free starter plan, $7 month for the personal plan, $25 a month for professional plan.
GlassaGram (Best For Free Instagram Viewer Anonymous)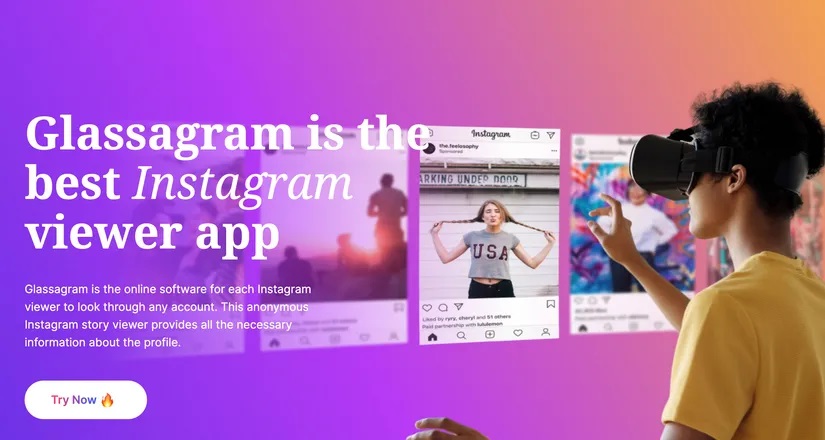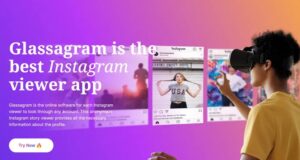 GlassaGram is among the best Instagram Story Viewer Apps and a third-party program that lets you see user-generated material without logging in. Without disclosing your identity, you can view other people's postings, likes, comments, and tales. Further, to watch what other people are publishing without being monitored or discovered, you must download an app that conceals your identity.
Main Features
Anonymous Instagram story viewer
View Instagram likes of the targeted person
Anonymous Instagram video viewer
Instagram location tracker
Pricing starts
Free starter plan (view public accounts), View private account (from $ 14.99).
BlindStory (Best Versatility for IG Story Viewer)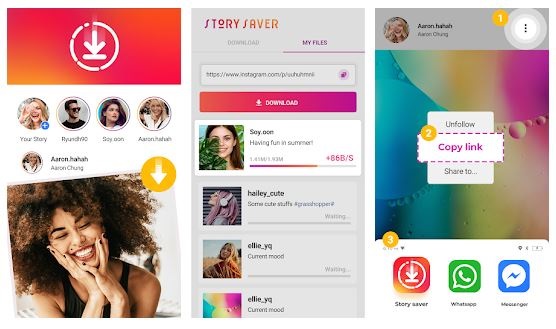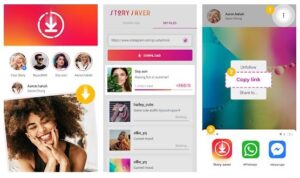 BlindStory is a highly customizable and unique Instagram story viewer app because it enables you to configure notifications for when a specific user posts a picture or story.
Because the app's interface is so similar to Instagram, it won't even feel like a third-party app when you're using it.
Main Features
Download IG stories, videos, pictures
Remain completely secure & anonymous while viewing users
Search any public account you need and see their story details
Repost stories you just watched
Add people to Favorites to get notified once they post a new story.
Pricing
Free.
SmiHub (Best for Instagram account analysis)


SmiHub is an excellent Instagram software for analyzing other users' profiles. It includes a simple layout that enables you to become acquainted with the software and its associated features rapidly.
Enter an Instagram username, and the tool will present you with a wealth of information on the account's posts, videos, and engagements.
Main Features
Browse Instagram accounts anonymously
View Instagram stories
Download stories, videos, & photos
Analyze Instagram account information, including likes, comments, followers, & engagements
Price
Free.
Stories IG (Best for quick and free anonymous Instagram account access)
Stories IG is one of the best Instagram Story Viewer Apps that enables you to watch Instagram stories with no effort rapidly. Enter the username you wish to spy on, and Stories IG will allow you to access it anonymously. You only need a public account.
Furthermore, the best part is that it is pretty simple to use, thanks to its design, and you can even save movies and images as desired.
Main Features
Minimalistic design
Anonymous browsing options
Download photos, videos & stories
Price
Free.
StoriesDown (Best for Viewing Instagram Stories Instantly)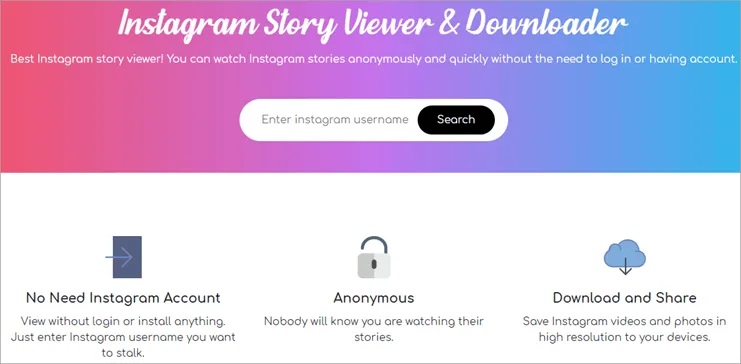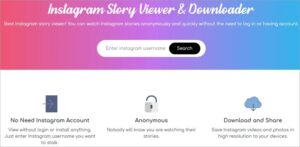 Another Instagram story viewer with an excellent interface allows you to view stories, images, and videos anonymously. In addition, you can download movies, images, and tales directly to your computer as with the other apps.
In addition, the best feature of StoriesDown has to be its clean design and the fact that it doesn't require you to fill out any insane registration forms to use it.
Main Features
‍‍No registration is required to use
Download directly to computer or mobile
Anonymous story viewing
Elegant design
Price
Free.
Storized (Best for Viewing Images in HQ Quality)
It is another popular and the best Instagram story viewer software that lets you view other people's Instagram stories in secret.
ALSO SEE: Use Twitter Advanced Search
Besides, Storized will allow you to access their stories anonymously after entering a username. The one constraint is that you can only access public profiles, not private ones, with this app.
Main Features
It lets you look at pictures in HQ quality
Guarantees anonymity while going through IG usernames
Save stories & screenshots
No login is needed on your account.
Pricing
Free.
Ingramer (Best for Instagram marketing)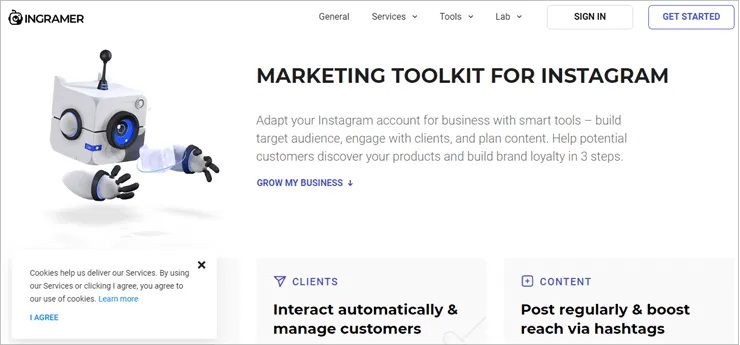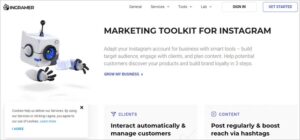 Ingramer is more than simply an app for seeing Instagram stories. It's a full-featured social media marketing tool for Instagram. It enables influencers and businesses to leverage data to get a competitive edge on Instagram.
Further, it provides similar functionality to other Instagram story viewer apps, including downloading videos and images and accessing accounts anonymously. In addition, the software is designed to collect data about influencers and potential clients to develop effective Instagram marketing tactics.
Main Features
Post Scheduling
Stories viewer
Hashtag Research
Video & Photo download
Price
$27 – $144 per account.
Benefits of Using Instagram Story Viewer Free Apps
Specific individuals choose to stay anonymous when conducting business online. Individuals value privacy and anonymity. Using Instagram story viewer apps enables you to remain anonymous while reading public and private profiles, providing you with peace of mind while simply enjoying the Instagram universe.
Moreover, they are safe, do not alert other users that you are seeing their stuff, and allow you to navigate and view content without appearing stalker-like.