Free Image Resizer Apps: Today's smartphones take stunning photos, but all that clarity comes at a cost – size. Well, As a result, you'll need a good image resizer app that can swiftly resize your photos without sacrificing quality.
Issue: Great Pictures Sized Too Large
Let's face it; our whole lives are now digitally documented due to ubiquitous mobile devices. Well, That's a lot of photos, and due to their great quality, these photos have grown in size! Most pictures captured with a common phone camera are at least 2000 pixels wide, and some are far larger.
The issue is that many of us often share photos on social media, and these images are too big to fit inside the platform's dimensions. Well, As a result, each photo you snap must be cropped and sized appropriately before being uploaded to Facebook, Instagram, or other social media sites.
Solution: Free Photo Resizer Apps
The good news is that there are dozens of photo resizer apps that make you do this task quickly and easily. While most of them are free, some may require in-app purchases for additional filters or features that enhance your photo editing capabilities. However, if all you want to do is resize your pictures for social media, most free options will suffice. The following are our top 9 free image resizer apps.
What Features Make A Good Picture Resizer App?
We have to consider a few things while determining what makes a good image resizer app good. First, naturally, most image resizers will allow you to resize your image. However, if you're familiar with how image sizing works, you're aware that it's not always that easy.
Periodically, a photo will not fit comfortably into the new chosen size. In that situation, you'll need to crop or fill the canvas size with a portion of your photo. These are vital things to consider when selecting an image resizer. Further, we look for the following features in a good, free photo resizer:
Blemish correction or retouching for red-eye. 

Special effects. 

Presets for size or combo effects. 

Available on both Apple and Android devices. 

A rotate feature. 

Easy-to-use interface. 

Adjustments for color, light, and balance. 

The Filters for fun to enhance already great photos.
9 Best Free Image Resizer Apps
The Image Resizer Apps that you can use to resize your photos easily.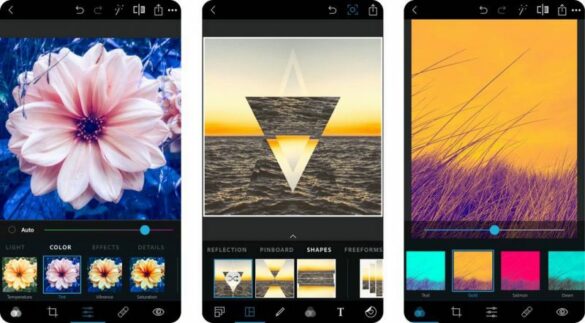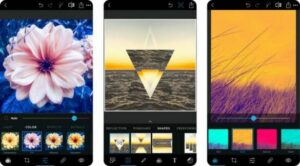 Well, A large lot of people enjoy and utilize this app. Although Adobe is not recognized for its app's ease of use, we found this photo editor quite easy to use.
The Adobe makes it simple to instantly resize your images using templates for various major social media networks, including YouTube, Facebook, ETSY, and Pinterest. Additionally, this app provides many unique sizes and device options for sizing. The one drawback is that you cannot set your size in pixels or inches. Well, This is a big event for us to control freaks.
The Photoshop Express: Photo Editor is an extremely capable and free photo editor. Also, Not only do they include some amazing special effects that transform regular photos into masterpieces in a matter of seconds, but they also check all of our boxes with rotation, color and brightness adjustments, photo retouching, and the ability to add text.
While this is one of the best Image Resizer Apps, it may be overkill if all you want to do is resize your photos. However, bear in mind that it is free, so if you're not concerned about fixed sizes, this one is a steal.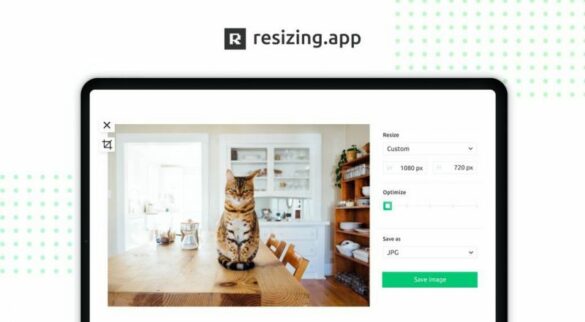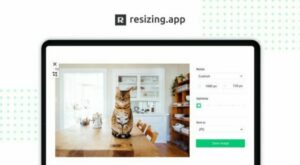 Well, one of our favorites is Resizing.app, an online image resizer. This company features an easy-to-use website and a technique for resizing images online in a matter of seconds. Also, The ability to export your newly scaled image in a different format is one of the most useful features.
Resizing.app is quite simple to use. First, drag and drop your images into the home page's box. Then you choose the method through which you wish to resize your image (width only, height only, or custom).
Well, You might choose to optimize your image for quality assurance before simply selecting your new file type (jpg or png). Further, Your new image is saved to your computer once you click the save button. That's it. There are no luxuries, but there are also no worries.
Sadly, this online service does not have any more photo editing features in Addition to resizing. However, hey! It's completely free, and we prefer simple and free things.
Well, If you frequently resize images and photos, we strongly advise you to add the Resizing extension for Google Chrome; it is also completely free.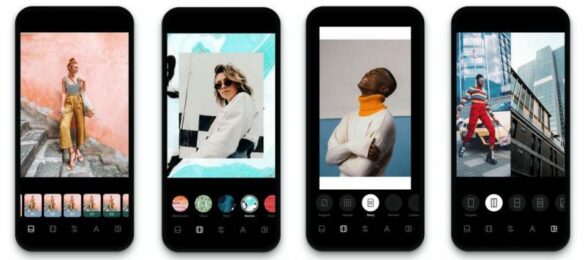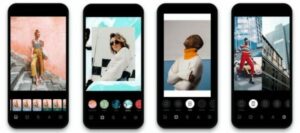 This app, which around 150,00 people use, is really easy to use. Also, It begins with a white screen that contains a black plus button. Tap the + sign to select a photo from your device and begin editing. Here, The built-in filters are just gorgeous.
In Addition, we love their pre-configured crop sizes for Instagram, Facebook, Pinterest, and Twitter. Well, It's simple to navigate and alter exposure, contrast, Lux, brightness, and sharpness settings, as well as dozens of other parameters. Additionally, you can add text (in various typefaces) and a colored border.
We dislike Instasize because the free version is only good for seven days before you must buy the full version to continue using it. However, what Instasize Photo Editor lacks in terms of retouching and effects, it makes up for easy photo resizing for social media posting.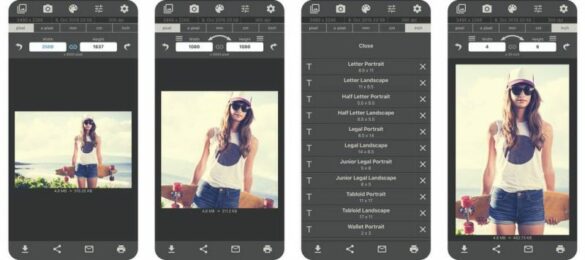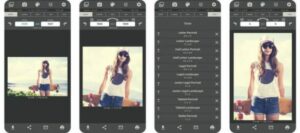 This photo resizer app is incredible in a variety of ways. To begin, the interface is extremely user-easy. You're not required to guess where to begin editing. Further, one of the most enjoyable features is that you can specify an exact size in pixels, millimeters, centimeters, or inches, and the photo will be adjusted instantly.
Further, this one offers features such as a color overlay, filters to enhance your photo, color and brightness tweaks, fun effects, blur, and focus, as well as the ability to flip and flip your images.
Here, The downside of Image Size is that the free version contains ads and requires you to watch a 30-second advertisement before saving your altered image. However, Image Size Photo Resizer is so good that we believe the pro edition is worth paying.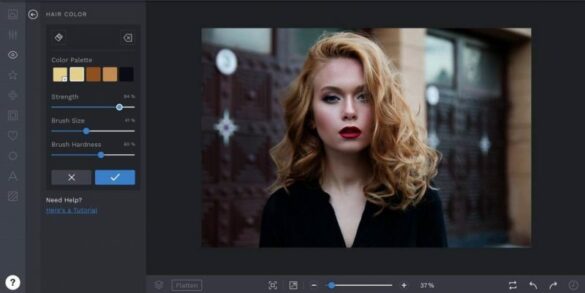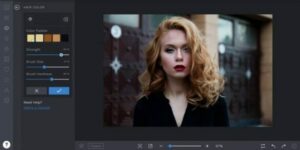 The BeFunky is a creative lineup for a photo resizer and another entry in our option of the greatest. Not only is the BeFunky enjoyable to use, but it's also quite simple for those unfamiliar with graphic design.
The web-based program features batch processing, photo cropping and resizing, retouching, and a collage builder. In Addition, you may eliminate backgrounds (which is quite useful) and transform photos into works of art using dozens of filters and effects.
BeFunky is a free photo resizer. On another hand, the free edition is crammed with ads and lacks certain useful features. On another hand, the premium version is significantly improved with all the bells and whistles enabled. The Plus version is $59.88 for a full year or $8.99 per month.
Even those with no artistic ability can utilize BeFunky to create something truly beautiful. Well, The fully-featured program is a joy to use. The BeFunky is a top candidate despite its simplicity; it has text editing tools and powerful photo editing capabilities, including photo resizing.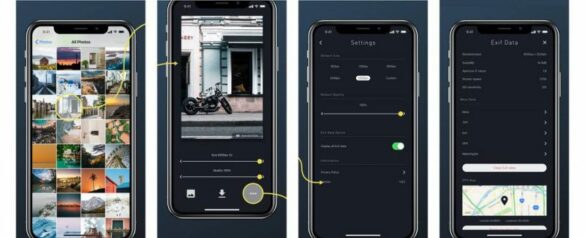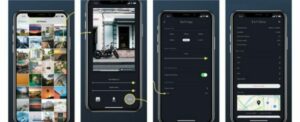 If you're looking for the easiest, most free image resizer available, this is it! To begin, the uncomplicated interface features a big plus button on a white screen. Nevertheless, once your image has been selected, you only have three options: rotate, crop, and resize.
That is all! This app is quite easy to use. It accomplishes the task without using any fancy add-ons, but it enables you to share your scaled image with others.
Well, Apart from having a limited selection of options, the only disadvantage of Resizer is that it is only compatible with Apple phones. Sadly, no Android version is available at the moment.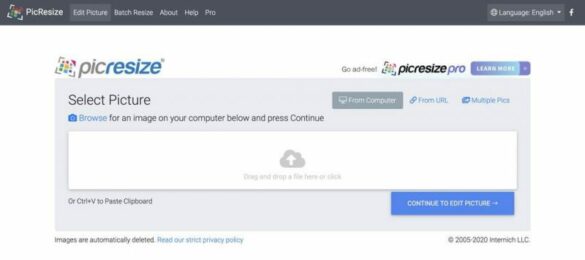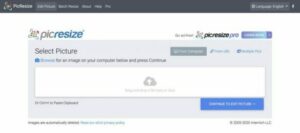 If you require to resize a single image or a collection of images, PicResize may be the tool for the bunch. You can choose from a browse button, a URL, or even upload a collection of images simultaneously. You can also begin by dragging and dropping images into the box.
Well, Once the image has been uploaded, you can crop, rotate, flip, and select a portion of the image. Then, before resizing, you can choose a new size and add effects such as oil painting, polaroid, and others to enhance your image. The final option is to select your new file's file format and quality. After that, you can download your completed work, continue editing it, or view it online.
One particularly useful feature is displaying the original and new width, height, and file size. Also, Another feature is the ability to upload and resize images in bulk.
While this image resizer is convenient, the continual pop-up ads make navigation quite tough. Well, It's a shame because the additional features make it an extremely useful tool, and it's completely free!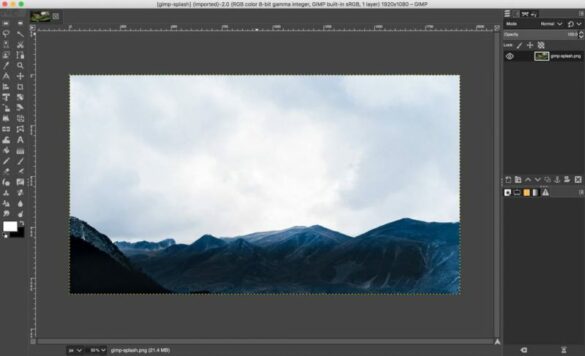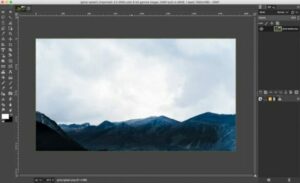 GIMP is an abbreviation for the GNU Image Manipulation Program. It is distinct from the other products in our lineup in that it is a downloaded app rather than a web-based app. The GIMP is an open-source project with widespread support from developers and designers. It is a full-featured photo editor similar to Adobe Photoshop; however, it is completely free.
The GIMP is a favorite of graphic designers, web developers, and artists alike due to its robust features and free, open-source format. Well, As with Photoshop, the system employs layers, allowing you to change specific portions of a photo and then undo or reposition them as desired.
This program is well maintained by a community of developers, ensuring that any flaws are promptly rectified. Well, The photo editing features include retouching, cropping, color modification, noise reduction, gradients, brushes, filters, and even Bezier curves for sketching.
Users appreciate that the interface is very customizable, allowing you to create a look that is uniquely yours. For example, you can use it to resize an image quickly, but after seeing what it can do, you'll want to do more. GIMP enables artists and web designers to produce sophisticated or simple online graphics easily.
Further, there are dozens of tutorials available to assist you in performing various typical image actions. Finally, if you become stuck, you can seek assistance from other users in the forum.
The downside is that GIMP is a software app that requires installation. But, on the other hand, the free price tag makes the inconvenience well worth it.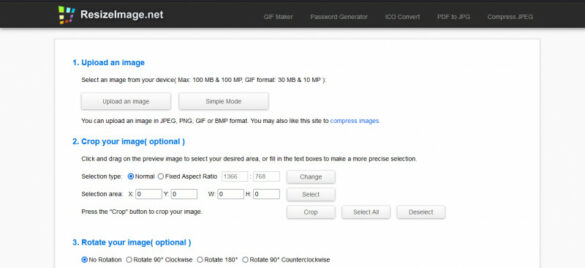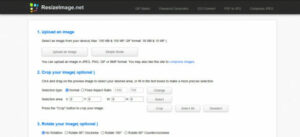 ResizeImage is another intriguing resizer resizing tool. Although the interface is simple, it contains a lot of options. There are ads; however, they are neatly placed at the top and bottom to avoid detracting from the tool.
Well, When using ResizeImage, you can switch to a super-simple mode in which you upload an image, select a size, and click to complete. Nevertheless, if you stick with the more complex features, you can crop, rotate, resize the image using a percentage or fixed height and width, and even make the backdrop transparent. After that, you can save your new image in one of four file formats: JPG, PNG, GIF, or BMP. Additionally, you can select the image optimization quality before saving.
Before you are done, there are extra options at the bottom, including a compression tool and the ability to convert file types. In Addition, the company offers tools for creating passwords, GIFs, other initial coin things (icons from images).
The Bottom Line: Image Resizer Apps

Although we examined several viable Image Resizer Apps for image resizing, it's ultimately a matter of personal preference. Well, If you want a no-frills, no-hassle solution, Resizer is the tool for you. On another hand, if you're on a computer and don't have access to your images via a mobile device, Resizing.app is a no-brainer.
The Adobe's Photoshop Express is our top option for mobile device apps. The combination of features and potent effects was hypnotic, and it's completely free! Nevertheless, Image Size came in second place, and we love the ability to micro-manage the image's size by specifying a height and width value.