TikTok has rapidly gained popularity and is now one of the most popular social networking apps. Even though it has only been in operation for a short period, TikTok has made numerous enhancements to assist its creators in engaging with their audience. TikTok LIVE allows you to establish a live connection with your audience and boost the number of followers on your account. On TikTok, viewers can communicate with you in real time by posing questions and inquiries. Since live broadcasts are uncut, unedited, and unfiltered, there is an element of spontaneity and authenticity. If you want to learn more about how to go live on TikTok, continue reading the post.
How Many Followers Do You Need To Go Live?
What is TikTok?
TikTok is a social network site for creating, sharing, and discovering short videos. The program provides a forum for young people to express themselves via lip-syncing, humor, dance, and other kinds of expression. Additionally, users can create videos and share them with the community.
TikTok was made available for iOS and Android users in most regions outside of mainland China in 2017. Still, it was not globally available until August 2, 2018, when it joined Musical.ly, another Chinese social media platform. Each month, over a billion people use TikTok; 63% are between the ages of 10 and 29.
What is going Live on TikTok?
Like Facebook Live, Instagram Live, and YouTube Live, TikTok LIVE is a live broadcasting platform. The platform states that TikTok LIVE enables real-time communication between users and content creators. People adore watching real-time videos of other people, so if you want to increase your following, give it a shot. Producing more content is the most efficient method for gaining more followers. To go live on TikTok, however, some conditions and limits must be met.
How to Go Live on TikTok For Free – Android, iOS
If you wish to go live on TikTok, you can use either an iPhone or an Android device and follow the steps below.
Open the app and log into your account.
Now, choose the Create icon (the plus icon) on the home screen.
Find LIVE by scrolling through the menus beneath the red button, then press it.
Select a picture and a heading for the stream.
Hit the "Go Live" button when you are ready to start the stream.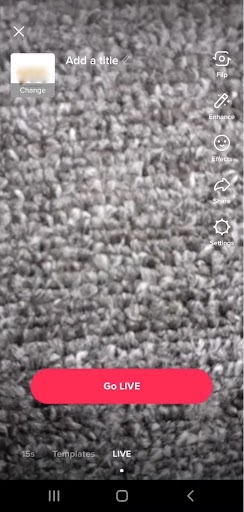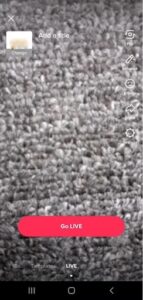 Are you done streaming? In the upper-left corner, tap the X.
You can successfully broadcast a TikTok live stream if you adhere to these recommendations.
How Many Followers to go Live on TikTok?
Some prerequisites and limitations apply to getting live on TikTok. They are described below:
A follower count of 1000 is needed to go live on TikTok.
You must be 16 or older to start your live broadcast.
You should be at least 18 years or older to go live on TikTok.
TikTok Live presents are shown underneath the live broadcast and, once given, above the video.
This restriction ensures that only well-known accounts can go live, ensuring that the content you broadcast will be of interest to a large audience. The more followers you have, the more connections you build, and the more TikTok views you receive.
If you do not have the necessary amount of fan following on TikTok, you will not be able to go live.
How Do You Go Live on TikTok without 1000 Followers
There is a method to circumvent the 1,000-follower requirement and gain access to TikTok Live. Follow the instructions below to go live on TikTok without 1000 followers:
ALSO SEE: Instant Loan Apps
To access your account settings, click the hamburger menu in the top right corner of your profile.
Choose "Report a problem."
Press "I can't start a TikTok LIVE."
Choose "No" when asked if your issue has been solved.
Then, write something to the effect of and send feedback.
After sending the feedback, you will get access to TikTok live in the next 48 hours.
The new TikTok capability makes it easy for users to share material with their followers. Before going live on TikTok, it is recommended to have at least one thousand followers. You do not need to be an expert to begin live streaming; if you have more than one thousand followers, you can broadcast live videos on TikTok. Creating a new TikTok account if you don't already have one is still a poor idea.
Conclusion
Thus concludes our comprehensive explanation of how to go live on Tiktok. Consequently, if you are an aspiring TikTok star, going live on TikTok must be crucial. So, for whatever reason, you were unable to go live. If you have any questions, feel free to leave a comment below.