Free Virtual drive software is a specialized piece of software that is used by people who work with ISO files. With physical disc and optical drives dwindling in use, this type of driver can be a lifesaver. You no longer need to spend money to acquire a real machine or object. Everything is possible virtually. This method is not only less expensive but also faster. Not only that, but decent virtual software may also be used to burn, edit, and do a variety of other tasks. Most, if not all, of these pieces of software are extremely simple to use.
6 Best Free Virtual Drive Software For Windows
Free Virtual Drive Software For Windows, you must try.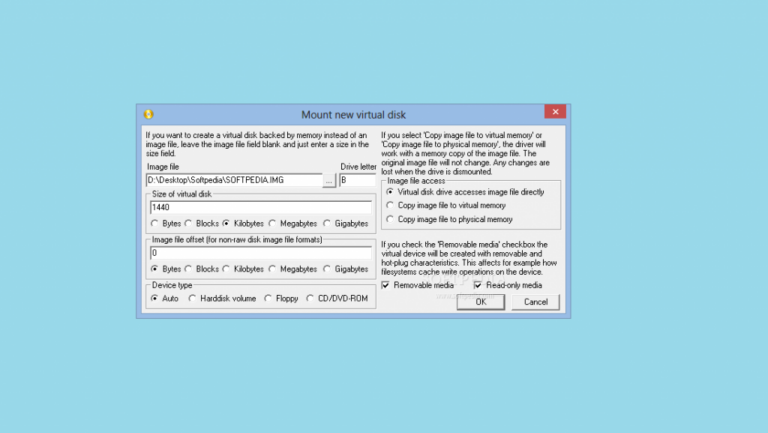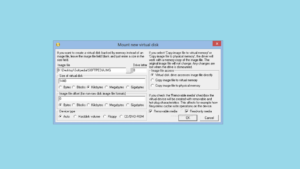 ImDisk Toolkit is one of the best free Virtual Drive Software available. This is a simple app with an intuitive user interface. In comparison to a normal virtual disc driver, it incorporates a few additional changes and enhancements. Additionally, there is an option to mount and create Ramdisks.
Your image file can be mounted to any available drive letter, which is advantageous if you are the type of person who likes to keep things organized. Simply right-click and choose "Mount as ImDisk…", or simply select the Mount Image File shortcut. That's it; you can now browse for or run the image file.
There are options to mount the image file automatically at startup, so you don't have to manually mount it each time you need it; there are also numerous more configurations that should be left alone until you're quite certain you understand what you're doing.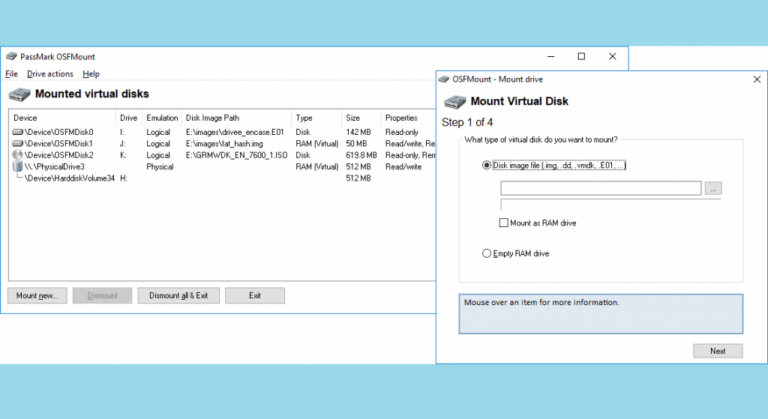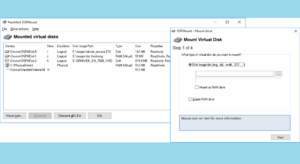 OSFMount is the next free virtual drive software. OSFMount is a shareware utility for mounting virtual drives that were developed to be used in conjunction with Passmark OSForensics but can be used by anybody. It's a fork of ImDisk that evolved into its own app. Unfortunately, OSFMount's newest version is 64-bit only; if you're using a 32-bit system, you'll need to download an older version.
There is not much to say except that it can mount as many virtual drives as available drive letters. In addition, you can mount up to 11 image file formats, which is quite handy for the majority of expert users.
Additionally, sophisticated features such as mounting an ISO file as a virtual RAM drive, building a new RAM drive, mounting as a portable drive, writing to non-ISO image formats, and selecting the drive emulation and type may be desired.
Of course, beginners can ignore those. Simply click Mount New, navigate to your preferred ISO file, and click Next, Next, and Next again to mount. Additionally, it is a lightweight piece of software that can be installed on any 64-bit machine in case you need to mount an image drive.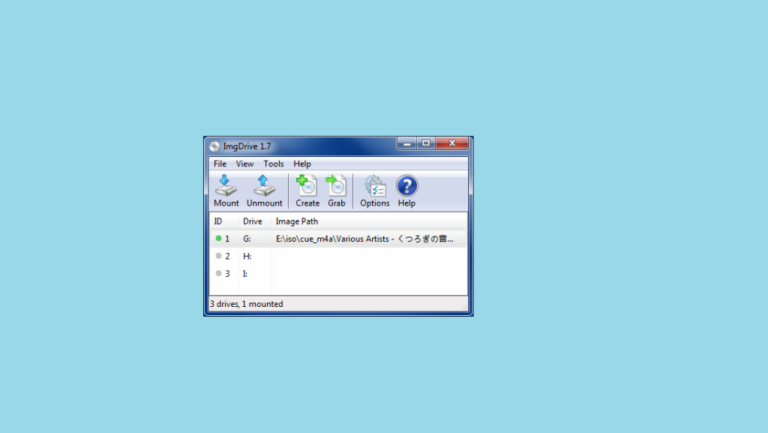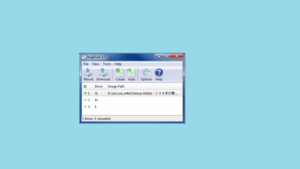 Yubsoft created ImgDrive. It's extremely underestimated and receives little attention on the internet. However, it's compact and functional. The interface is extremely simple and practical. The best thing is that the interface allows you to manage all your virtual discs from a single panel.
This is a really handy tool if you have many virtual drives. Additionally, it comes in a portable version that you can keep on your flash drive and carry with you everywhere you go. Bear in mind that even the portable version requires the installation of a driver. However, it may be erased once you're finished with it.
It supports up to seven virtual discs at a time and six different image file types. You can mount an image using a double click, the context menu, the tray icon menu, or the graphical click interface. ImgDrive allows you to mount a folder as a virtual drive and also provides several options for creating ISO images from a folder or a physical disc. Very convenient if you frequently use a disc to save your files.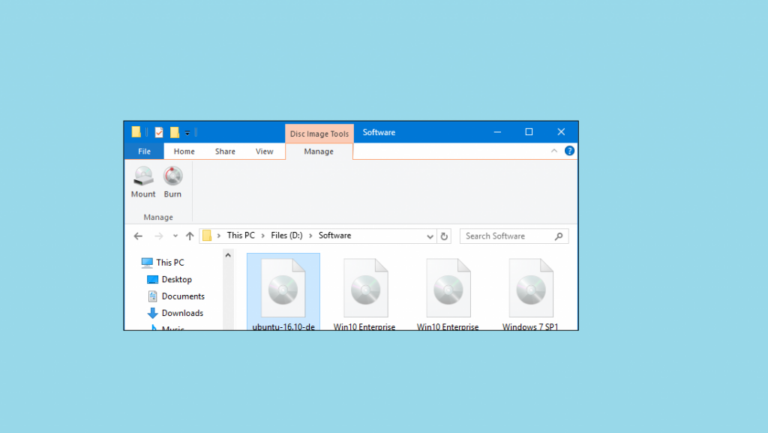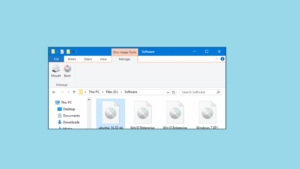 Are you in need of a virtual CD-ROM drive? ISO holder Microsoft Windows 10 That's correct; Windows 10 includes an integrated feature for mounting image files. The virtual drive software is quite basic; it lacks any further features or functionality. However, it is a feature that enables you to mount an image file. For those wishing to mount an image file, this feature works wonderfully and even better than any third-party software, as there is no additional software to install, and the risk to your system is minimized (from shady 3rd party programs).
All you need to do is right-click on an image file and click "Mount." The file will then be mounted and assigned to the first available drive letter automatically. Simply repeat the steps to mount additional image files, and it will attach to the next available drive letter. You cannot customize the drive letter, but this should provide no difficulty. Apart from ISO files, Windows can also mount IMG files. It's just as simple to unmount an ISO file; right-click on the virtual drive and select Eject.
If you intend to use Windows 10's built-in feature, be careful to delete any third-party thing that performs the same function. This prevents issues such as hidden mount options. Third-party apps frequently seize control of windows in this manner. Don't forget to restore the Windows file association. This is simply accomplished using the Windows menu.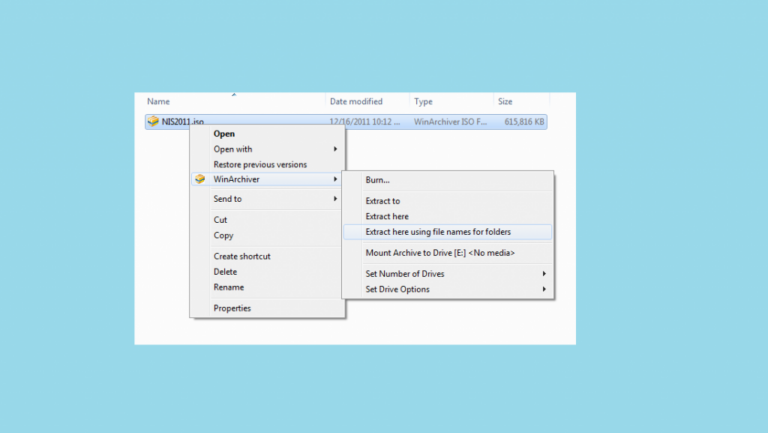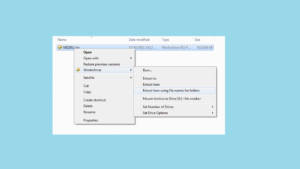 Power Software created the WinArchiver Virtual Drive. Additionally, they created gBurner Virtual Drive. Both of them are free virtual drive software that is extremely comparable. However, in comparison to the other, WinArchiver Virtual Drive includes additional features. For more information about Power Software, please visit their website. They also created WinArchiver, PowerISO, gBurner, and Anyburn.
They have extensive expertise in developing software for virtual drives, so you can be confident that their software will be reliable. In addition, WinArchiver Virtual Drive supports the creation of up to 23 virtual drives from a variety of image types. That is significantly more support than the majority of software available.
Each drive can be assigned a unique letter. Additionally, you can mount any type of file archive as a virtual drive, including zip, 7z, RAR, WIM, and CAB. You can mount them directly from the archive without first extracting its contents. Although WinArchiver Virtual Drive was released in 2012, rest assured that it works wonderfully on current Windows 10 computers.
Although this virtual drive software is designed for sophisticated users, the added features and capabilities will benefit a small lot of users significantly. However, for novice users, these features are unnecessary, and you may simply use it to mount your image files.
Additionally, users looking for more recent software from Power Software might try gBurner Virtual Drive. While it may not quite match the capabilities of WinArchiver Virtual Drive, it was released in 2018. As a result, it will operate faster and be more compatible in the future.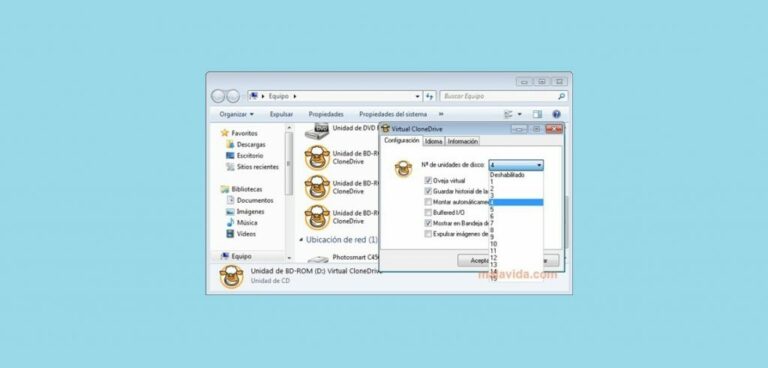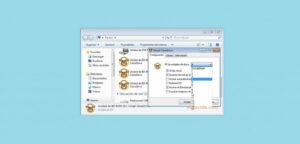 Virtual CloneDrive operates and performs exactly like a traditional CD/DVD/Blu-ray drive, except that it is virtual. CloneBD/CloneDVD/CloneCD image files, as well as alternative programs such as ImgBurn, can be mounted on a virtual drive on the hard disc or via a system drive and used in the exact same way as they would be integrated into a conventional CD/DVD/Blu-ray drive.
Virtual CloneDrive, arguably the best virtual drive tool, allows you to enjoy the flexibility of a virtual drive completely for free. The following are 6 of the best free virtual drive software for Windows 7/8/10. Please take what you want and need.